For many years, "America's Got Talent" has served as a perfect platform for creatives from all areas to be brought to fame. Some have let that popularity go, while others made good use of it to build incredible and stable careers in the entertainment world.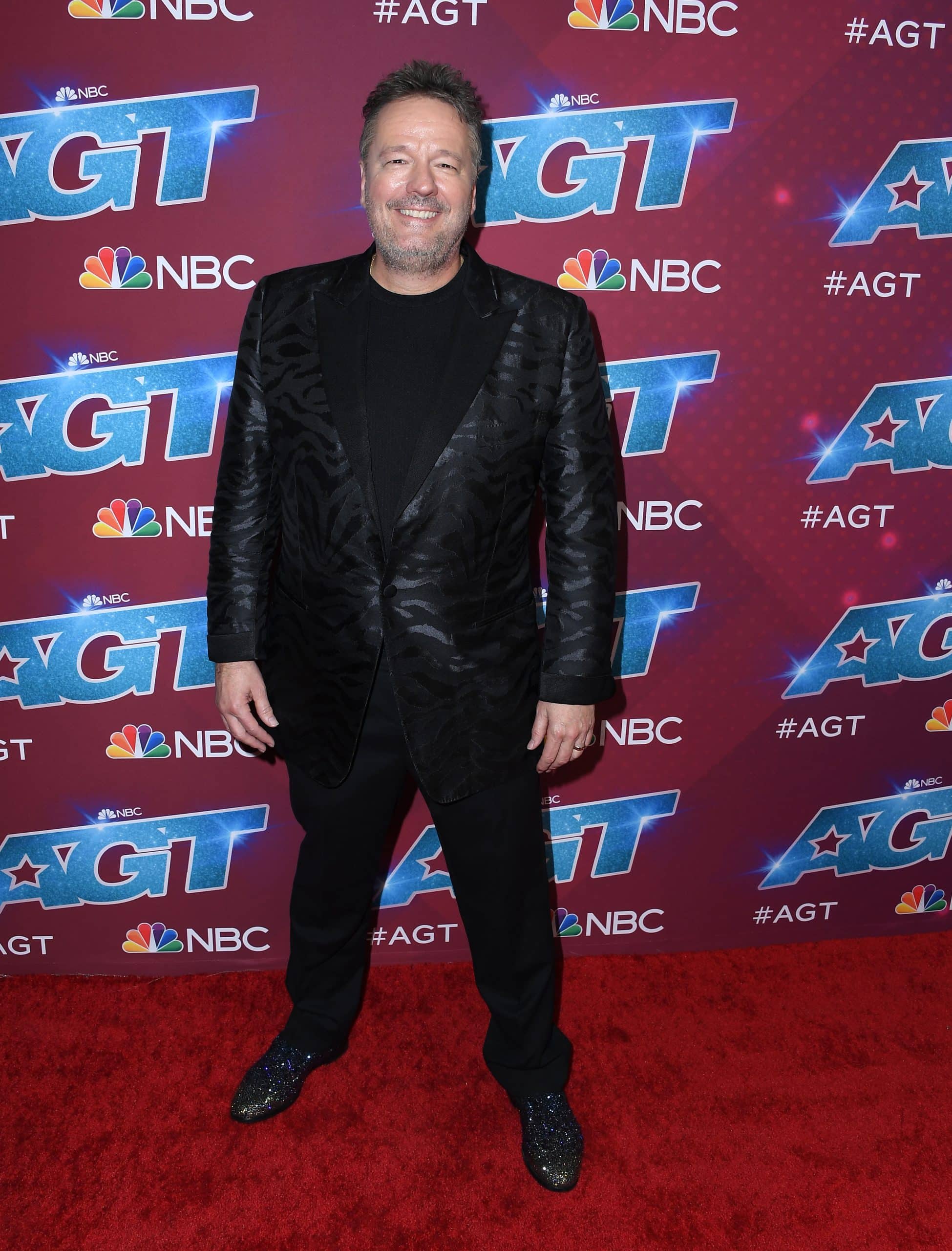 The latter is the case of Terry Fator, whose impressive and entertaining ventriloquist act was more than enough to conquer the hearts of the show's audience during the second season, becoming the second winner of the American franchise.
His "America's Got Talent" victory was only the start of a prolific career for Terry, but how did he do it? That's why we're bringing you a complete guide on Terry Fator's whereabouts after the show, the projects he has worked on, his accomplishments, his personal life, charity missions, and even how he has influenced others to follow in his steps. So stay here and enjoy!
What Is Terry Fator Doing Now?
Everyone who has ever watched Terry Fator doing his ventriloquism magic, whether it's on TV or in a live show, knows well that his performances are as impressive as they are entertaining.
His impressive talent hasn't faded off in the least since winning "America's Got Talent" in 2007. Terry has not only become a master of his craft but has gotten a big following formed by people who either love to see and hear him and his puppets or want to follow in his steps. Terry's impact as a performer and comedian has been so massive that he was a long-lasting resident at the Mirage Las Vegas and then moved his shows to the Las Vegas-based New York Hotel and Casino, where he's actively performing his "Who's the Dummy Now?" show.
Besides his current Las Vegas residency, Terry can be seen performing around the country, usually with an alternative show to his Las Vegas one or with seasonal specials such as "A Very Terry Christmas". Also, Terry went back to the "America's Got Talent" stage to compete in the spin-off "All-Stars" in early 2023, on top of also building a loyal following on YouTube and other social media platforms with his song covers.
In short, these years have been quite busy and filled with success for Terry.
Las Vegas Residency
Besides earning $1 million in one go, one of the most coveted prizes for winning "America's Got Talent" is having the great opportunity to headline a show at the Las Vegas Strip. Nonetheless, for Terry Fator that Las Vegas show was more than just the cherry on top of his well-deserved victory, but was the start of an adventure which has lasted over a decade.
While Terry was initially meant to perform at the Horseshoe Hotel's Jubilee Casino, issues with the show's programming resulted in him performing at the Las Vegas Hilton for his debut in October 2007, selling out his shows in no time. Soon enough, the demand for his shows was just too big to ignore, resulting in him signing a $1.5 million contract to perform 15 shows with the hotel.
Such a great start was followed by even greater things for Terry, such as signing a $100 million deal with The Mirage, ensuring he would perform at the hotel's then-recently renamed Terry Fator Theatre for five years. The residency was eventually extended for several years, concluding in 2019 after over 1,800 shows.
Saying goodbye to The Mirage wasn't the end of Terry's stay in Las Vegas, as in 2020 he started a new chapter in his life by signing a multi-year contract with the New York-New York Hotel and Casino to perform at their legendary Liberty Loft.
Return To "America's Got Talent"
Ever since winning the show in 2007, Terry Fator has come back to the "America's Got Talent" stage on several occasions. One of the most memorable ones was when he performed alongside his fellow ventriloquist Darci Lynne during her final performance during season 12, which she happily won.
Later in late 2022, Terry went back to "America's Got Talent", but this time as a competitor in the spin-off show "All-Stars", which featured winners from all the seasons who wanted to show their talents once again on TV, but in Terry's words, he was there with the sole purpose of inspiring the new generations who weren't there to see him participating in the show 15 years ago from then.
Terry's comeback to the show saw him and his puppet Winston singing Andrea Bocelli's "The Prayer", though he later brought up his Elton John's puppet to sing "Rocket Man", doing a skillful musical mashup which had the audiences standing up in ovation. The praises from the judges were soon to come, with Simon Cowell admitting that it wouldn't have been a the-best-of-the-best show if Terry wasn't there to compete.
Despite not getting enough votes to pass to the competition's next stage, there is no doubt that Terry's return to "America's Got Talent" left the audiences with a warm feeling in their hearts.
Personal Life
Terry Fator's professional life wasn't the only thing which dramatically changed after his "America's Got Talent" victory. For starters, in 2009 Terry and his first wife Melissa separated and filed for divorce early that year.
The couple had been married for 18 years until then and the separation was caused by problems which had been coming for a long time, according to their initial statements. Nonetheless, Terry later told The Las Vegas Sun that Melissa and his former managers had been pushing control over him personally and professionally, leaving him no option but to separate and fire his former team.
Shortly after completing his divorce in late 2010, Terry and his former assistant Taylor Makakoa, whom he met in 2007. After tying the knot, Taylor took an increasingly active role in his shows and business, acting as a stage actress and on the business side, becoming the president of Terry Fator Companies. The couple filed for divorce in 2015, though their professional relationship remained in place after their split.
8 years ago I made the best decision of my life and made Angie Fiore my wife.

For the first time in my entire existence I knew what it meant to be unconditionally loved by another person.

A few years ago I posted a video of me singing a song I wrote for her and sang at that… pic.twitter.com/v1BZy5H30W

— Terry Fator (@terryfator) September 4, 2023
In late 2015, Terry tied the knot for a third time in his life, this time with a woman named Angie. The couple had two wedding ceremonies, one in September and one in November, and remain happily married to date.
Fortune, Business & Issues
Fame and success have brought Terry Fator many great things, but also some unsavory moments. His $100 million deal with The Mirage not only became one of the greatest and biggest residency contracts ever made in Las Vegas but also ensured Terry could have a massive income for the following years, including the extension of his contract from five years to a decade.
According to Forbes, Terry earned $17 million only in 2019, turning him into the eighth most well-paid comedian in the US, a list he had been part of for several years already. According to reports, Terry's current net worth is $160 million, though that number will surely keep increasing due to his ongoing contract with the New York Hotel and Casino in Las Vegas.
With that being said, Terry has also faced a couple of professional issues over the years. In 2009 Terry fired his first manager John McEntee after the latter accused the ventriloquist of owing him millions in commissions. The issue was initially settled in 2010, but it was revived in 2015 after McEntee apparently tried to obtain bigger earnings than the previously agreed on court.
However, further issues involving Terry's employees have surfaced throughout the years, such as the time he sued an accounting company and accused two former employees of stealing around $1 million from Terry Fator Companies.
Charity Work, Success, and Recognition
Despite having a couple of bad rapports in his professional life, Terry has also made good use of his fame to help others in need. Right after his "America's Got Talent" win, Terry has been actively supporting and donating to charity organizations and social causes, especially those dedicated to children such as The Ronald McDonald House Charities and others, on top of donating 100% of his earnings from the song "Horses in Heaven" to St. Jude Children's Hospital.
When it comes to his legacy, Terry can be credited for inspiring many other ventriloquists to follow their dreams. One of the most memorable of those has been Darci Lynne, who won "America's Got Talent" at only 12 years old while affirming that Terry had been one of her inspirations. On his part, Terry had been guiding her behind the scenes through her ventriloquism path, eventually leading her to her victory.
Just as Terry told Billboard, Darci's victory made him feel like a 'proud dad', but it was also a dream come true for him to see someone following in his steps and being able to accomplish their dreams that way.
Though Terry admits that the monetary prize from "America's Got Talent" was of big help for him as a winner, it's evident that his motivation lies in making other people and himself happy with his puppets, music and charisma.