• Henry Zaga is a rising Brazilian actor, best known for his roles in "Teen Wolf" and "13 Reasons Why".
• He has a mixed ancestry, including Native Brazilian, Spanish, Italian-Portuguese and English.
• His career began with minor roles in "The Mysteries of Laura" and "The Wing".
• He has had numerous other roles in both film and television, and is currently working on several projects.
• Henry has a net worth of approximately $1 million, and maintains a social media presence on Instagram, Twitter and Facebook.
 
Who is Henry Zaga?
Henry Zaga is a rising Brazilian actor, who came into the limelight with the role of Josh Diaz in the TV series "Teen Wolf" (2015-2016), and as Brad in another TV series "13 Reasons Why", among other projects on which he has worked so far in his career.
Henry Zaga Wiki: Age, Childhood, Ethnicity, and Education
Born Henrique Chagas Moniz de Aragão Gonzaga on the 30th April 1993, in Brasilia, Federal District, Brazil, he is of mixed ancestry – Native Brazilian and Spanish from his mother Sonia Gontijo's side, and Italian-Portuguese through his father, Admar Gonzaga.
I saw this film as a baby, from a short film @assaadyacoub made in New York, to over a year of planning in LA, the set…

Posted by Henry Zaga on Saturday, May 7, 2016
While growing up, Henry's parents took him to Sunday plays, and also enrolled him into drama and painting classes, which made him fall in love with the performing arts. He moved around the world during his childhood and formative years, including living for a brief time in Bournemouth, England. Following his high school matriculation, Henry moved to the US, settling in Los Angeles, where he started studying for a Bachelor's degree in film, but was noticed by talent scouts, and dropped his studies to focus on his acting career.
Career Beginnings
Henry's career started in 2015 with the minor role of Theo Barnet in the TV crime drama series "The Mysteries of Laura", and then secured another minor role in the short film "The Wing", before he was selected for one of the most prominent roles in his career, as Josh Diaz in the TV action fantasy drama series "Teen Wolf" (2015-2016), starring Tyler Posey, Holland Roden and Dylan O'Brien.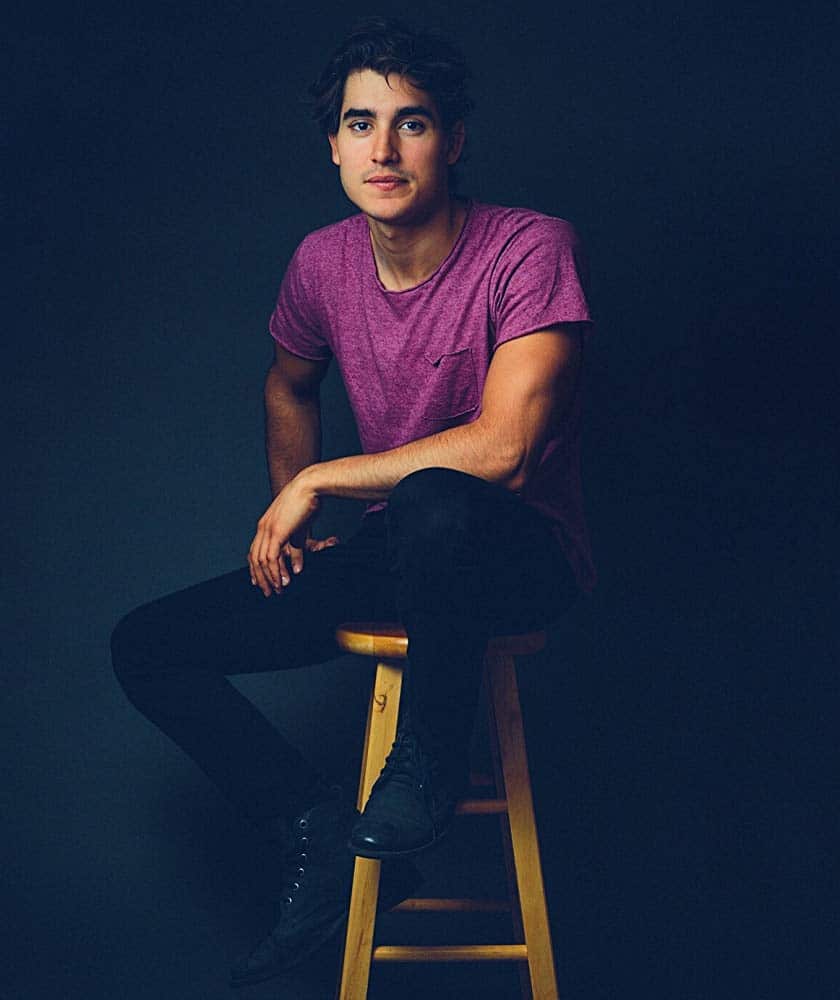 Rise to Stardom
Gradually, Henry was becoming more popular, and in 2016 secured his first film role, as Jordan in the drama film "XOXO", starring Sarah Hyland, Graham Phillips and Brett DelBuono. The following year was rather successful for young Henry, as he starred in the crime drama film "MDMA", next to Francesca Eastwood and Elisa Donovan, and also portrayed Brad in the TV mystery-drama series "13 Reasons Why", which launched him to stardom.
Since then, Henry has used the momentum to secure other notable roles, such as the part of Luka Novak in the TV crime-drama series "Trinkets". To speak further of his accomplishments, Henry is now working on several projects, including the TV mini-series "Looking for Alaska" (2019), and the film "The New Mutants", in which he will play Roberto da Costa or the Marvel hero Sunspot, and is scheduled for release in 2020.
Henry Zaga Net Worth
Since launching his career, Henry has so far secured nearly 20 film and TV appearances, all of which have increased his wealth by a large margin. So, have you ever wondered how rich Henry Zaga is, as of mid- 2019? According to authoritative sources, it has been estimated that Zaga's net worth is close to reaching $1 million, which is quite decent, don't you think?
Henry Zaga Personal Life, Dating, Girlfriend, Is He Gay?
What do you know about the personal life of this rising actor? Well, Henry isn't one of those celebrities that tend to share all the information about their personal life. However, when you are one of the rising stars of Hollywood, it gets hard to keep all the information hidden.
Rumors of his sexuality started when he played Brad in "13 Reasons Why", since the character is gay. However, he didn't comment, and for now, it isn't known if the 26-year-old star is gay or not. When it comes to his relationship status, he was linked with actress Alice Braga, but the two are just close friends. All we can say is that Henry is single and focused on his career.
Henry Zaga Social Media Presence
Since starting his career, Henry has built an avid fan base on social media platforms, especially on Instagram, sharing his most recent career endeavors, but also details from his personal life, such as his love for animals, especially dogs. Henry is also quite active on Twitter, and has used his popularity to promote his most recent endeavors, among numerous other posts. You can find Henry on Facebook as well, on which he has just over 5,000 fans.
So, if you aren't already a fan of this prominent actor, then this is a perfect opportunity for you to become one, just skip over to his official pages and see what he is up to next, both personally and professionally.
Henry Zaga Height, Weight, Body Measurements, and Appearance
Do you know how tall Henry Zaga is, and how much he weighs? Well, Henry stands at 6ft, which is equal to 1.83m, while his weight is approximately 180lbs or 82kgs – his waist size is 32 inches and his chest 42.5 inches. He has black hair and dark brown eyes.