The name of Chloe Kohanski rang out across the media outlets in the latter half of 2017, when she wowed the judges of the 13th season of "The Voice" with her uniquely melodic tunes. That was only the beginning, however, as she would later become known as one of the very few ever to have taken home the show's main prize.
Like most artists who rise up through a ubiquitous family program, Chloe went from being no one to a full-fledged superstar almost overnight….and exactly like those artists, chances are that she's fallen out of favor with the masses over the years, without fully accomplishing everything she set out to do.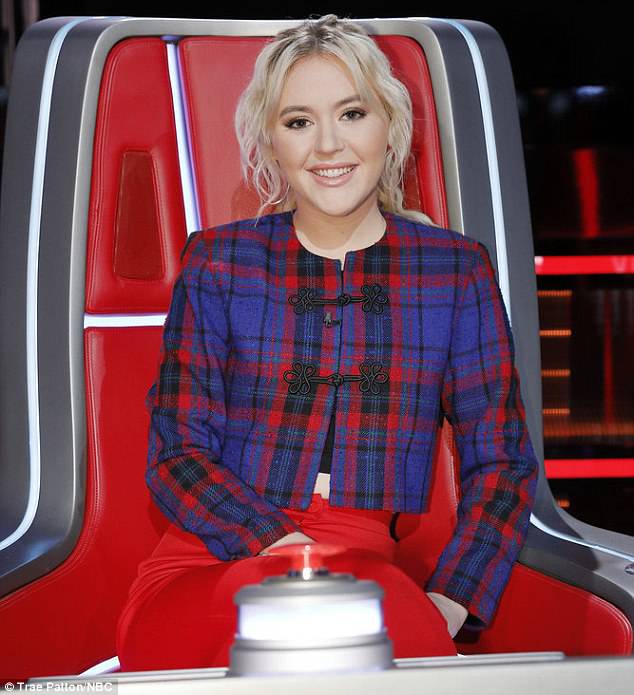 There have been numerous talent show winners, but very few managed to make the glory everlasting, and milk the most out of their initial five minutes of fame. Those familiar with Kohanski's journey through the series saw her exit the camera lens with as much hopefulness and joy as one could have, with a plethora of new listeners and an immortal achievement under her belt.
The question thus remains whether she's been able to maintain the momentum given by this massive boost, and firmly establish herself in the entertainment industry as a household name unrelated to its originator. The spectacle also influenced her day-to-day in numerous ways, making the Chloe as she existed before the show an item of the past.
Who was she earlier?
Chloe Kohanski's journey from her early life to her triumphant victory in Season 13 of "The Voice" is a narrative marked by musical passion, perseverance, and personal growth. Born on 29 December 1993 and also raised in Lebanon, a town east of Nashville, Tennessee, Chloe's affinity for music emerged at a young age, with her singing talents surfacing at the age of five. Immersed in contemporary Christian music and Blue Grass during her upbringing, Chloe's musical foundation was established early on.
Her journey took a pivotal turn as she encountered blues influences through renowned rock bands such as Led Zeppelin, and iconic musicians including Robert Plant, Anne Wilson and Susan Tedeschi. This exposure shaped her musical tastes, eventually guiding her towards a future in the music industry.
Chloe Kohanski's musical venture came about as a natural progression from the circumstances she had been born into, which laid the groundwork for her future in the world of entertainment. Chloe started down the path of fame in no time, the would-be star was only five years of age when she began singing whatever caught her ear, and the apparent quality had everyone's attention. She was brought up in a household immersed in contemporary Christian music as well, leading to her early musical influences being deeply rooted in faith and tradition.
Her tastes weren't confined to a single genre though, as she was introduced to the enchanting prospects of bluegrass beyond the strains of Christian music. This diverse exposure built her innate versatility as she absorbed the intricacies of different musical styles. Chloe's ability to seamlessly transition between these genres subsequently became a defining trait in her artistic identity.
Her influences expanded beyond her immediate surroundings as she continued to explore various musical horizons, finding that the dynamic blend of blues and rock, leading her towards a creative path that embraced a fusion of genres.
Kohanski's engagement with tones wasn't limited to vocal expressions alone, since she also found herself drawn to playing instruments and producing the sounds her voice should follow. For example, the infusion of guitar knowledge into her repertoire allowed her to explore melody and harmony on a more personal level, provided higher musical quality overall.
Following her high school years at the Donelson Christian Academy, the singer's path initially led towards becoming an English teacher. This decision initially came about because of two vital factors. The more important was that her parents didn't want the risk of thrusting their child into the merciless entertainment industry, rather having her find stable employment and not gamble her future away. The second was Chloe's own preferences, as she loved the English language, and easily saw herself teaching it at a high school or even university.
However, her unwavering passion for music quickly shone through early on, and made her abandon the traditional route. She left higher schooling almost immediately upon entering it, and embarked on the life-changing journey towards the glitz of the stage. Her gamble later proved to have been founded in strong confidence, which was easy to obtain through her singing prowess.
In 2012 she got closer to realizing her dream by founding the band Cumberland Blue. Comprising members Duncan King, Yates McKendree, Grant Smith, Hank Compton and Rocky Block, their collective musical vision was described as 'psych folk.' This distinct fusion of genres allowed them to perform at jazz festivals throughout Nashville, refining Chloe's stage presence and musical skills.
Becoming the voice
Kohanski's confidence grew to an all-time high following a successful five years with the band, and she finally decided to take the biggest risk and appear on the grand stage of "The Voice." If she proved to be mediocre at best, her days in music would likely have become numbered, and any dreams of performing for a worldwide audience no longer viable.
She immediately took the crowd's favor while performing Fleetwood Mac's "The Chain," which turned all four of the judges' chairs. The singer then took the compliments that the experts flung her way, explaining that she represents the unique and slightly less popular genre called psychedelic rock.
Every single judge wanted to have Kohanski on their team, which put the young singer on the spot, as she had to decide between some of the leading names in the music industry. She ended up going with Miley Cyrus, as their early ventures into singing aligned to a great extent. This decision wouldn't last the entire length of the competition, though, as she was almost sent home even before the semi-finals.
Chloe further dazed the world with a subsequent terrific performance in the battle rounds, against fellow singer Ilianna Viramontes. They sang Helen Reddy's "I Am Woman," which brought the crowd to their feet in droves, and showed that the young talent had much more to put on display.
Even though her skillful combination of classic rock and the signature singing style all her own made many jaws drop in sheer awe of her vocal prowess, Chloe was going to face her greatest obstacle in the very next part of the competition.
My fave winner was Chloe Kohanski. Her Landslide performance was unforgettable! https://t.co/D9TfA5Vamd

— sChaerawberry – Cherry Magic (@sCHAErawberry) July 20, 2022
She performed "Landslide" by Fleetwood Mac in the knockout round, putting the same successful spin on it that she did previously. The crowds cheered thunderously, and the judges were thoroughly impressed, but not even all that was going to be enough to get her through, as Miley Cyrus had a distinct preference for someone else on her team at the time – Ashland Craft.
Chloe was subsequently taken into the fold of Team Blake under judge Blake Shelton – a decision that proved to be of enormous value for both the young singer and her new coach. Their chemistry seemed to be present in greater amounts than was the case with Cyrus, in spite of their aforementioned similar past.
This newfound confidence had Kohanski shine through the following live playoffs, which was another significant turning point for her. She conquered the stage singing "Time After Time" by Cyndi Lauper, enchanting the audience with a deeply emotional rendition that resonated with every judge to a great extent. The amazement she achieved that night helped her further solidify the desired frontrunner presence in the competition, ensuring that she wouldn't be the last pick again.
Kohanski's dazzling display in the Top 12 section of the show involved a nod to her new coach and role model, whose faith in her abilities and willingness to take a risk for her made her staying in the show possible. She sang "Thank You" by Dido, which both the crowd and the judges couldn't get enough of.
The Top 11 stage started off even more intensely as the season began to peak, with only the best of the best left to out-sing one another for the ultimate prize. Chloe determined it was high time to display the breadth of her vocal range to everyone watching, which made her choose "Total Eclipse of the Heart" by Bonnie Tyler, also adding her own spin to the tune, which impressed the judges yet again.
Chloe's Top 10 performance featured a song not many expected her to champion – Blondie's "Call Me." Her unique red outfit, rich voice and stage energy combined with the peculiar touch of richly diverse characters dancing in the background of her performance, ultimately pushing her through to the final of the series.
Her live semi-finals renditions involved heavily emotional titles that almost anyone on the planet could connect with, thereby broadening her grasp over the listeners' ears. She sang Chris Isaak's legendary "Wicked Game," as well as Foreigner's "I Want to Know What Love Is." There was no question about whether she should proceed further, and so the singer saved her best for last.
Coach Shelton proudly walked onto the stage with Chloe in the live finals, helping perform her own song entitled "I Wish I Didn't Love You." The tracks that made the night all hers were also "You Got It" by Roy Orbison, and Kim Carnes' "Bette Davis Eyes." She was pronounced winner of the 13th season of "The Voice" after all the votes were tallied, which permanently thrust her into the superstar stratosphere.
So, what does she do now?
Chloe's evolution as an artist was vividly explained in her 2021 interview with The Luna Collective, over three years after she had won "The Voice." She made sure to acknowledge the challenge of transitioning from a small artist to a mini icon overnight, but also noted that the subsequent allure failed to provide her with the satisfaction of having displayed her authentic self.
She also delved into the impact of working with a label, shedding light on her journey from writing big authentic pop songs to producing the polished EP "Fantasy," which she released with Republic Records, as awarded by the Universal Music Group alongside $100,000 as the prize of having won "The Voice."
The process involved co-writing with others and collaborating on pop-friendly tunes, but her solitary creative moments were quite distinct, far from the mainstream sound. Writing sessions paused with the onset of the COVID-19 pandemic, and Chloe confronted another turning point in her fresh career.
In a metaphorical nod to Britney Spears, she admitted to feeling uncertain about her artistic direction when not surrounded by a team. This realization caused her perspective to shift from chasing big opportunities to pursuing artistic integrity, brought on by the unbearable pressure of the sandwich between the high competitiveness of the music industry and the crowd's expectations.
Somewhere along the way she encountered fellow artist Sizzy Rocket, whose DIY approach to the craft offered Chloe a stark contrast to her own experiences. She came to realize that working with big shots also meant not having absolute control over your own work, and began envying individuals like Sizzy for not having to endure such issues.
She ended up touring with Rocket, attracting the crowds in Chicago, Illinois, as well as Cleveland, Ohio, and Nashville, Tennessee. She also visited Indiana, Pennsylvania, Washington DC, and New York.
Kohanski then found herself drawn to a vastly different creative ethos, returning to her roots and marking a full circle of success and gradual self-discovery. She also changed her stage name to Chloe MK, and is now also known as sweet93.
She hasn't released new music since her single entitled "Cosmic" in 2020, but mentioned in the interview that her most recent revelations will have a great influence on the future of her work.
Fans await with bated breath news of any potential developments regarding Chloe's artistic endeavors, but the star seems to be doing her best to keep such surprises under wraps until it's time for them to spring up all over the media.
There is also the uncertainty that she might not actually return to music, since three years is a long hiatus for a starting artist. Were this to be the case, she would become part of the many from the hall of former fame, who were brought into the eye of the media storm only for a short while, and fizzled out into irrelevance without having made the most of it.