Who is Richard Roxburgh?
Australian actor, screenwriter, producer and director Richard Roxburgh was born in Albury, New South Wales, Australia under the zodiac sign Aquarius on 23 January 1962. He has 76 acting credits, but is perhaps still known best for portraying Count Vladislaus Dracula in the 2004 action adventure fantasy movie "Van Helsing", which co-starred Kate Beckinsale and Hugh Jackman, and was written and directed by Stephen Sommers; it follows monster hunter Van Helsing who's been sent to Transylvania to stop Count Dracula and his experiments; the film won three of its 24 award nominations.
Richard's currently shooting for the upcoming movies "Poor Boy" and "Force of Nature: The Dry 2", as well as for the TV series "Prosper".
Education and early life
Richard was raised in Albury alongside his five older siblings, by their mother Mary who was a housewife, and father John Roxburgh who was an accountant and who died in July 2011.
Richard studied at Albury High School and fell in love with acting after having been cast to play Willy Loman in the school's 1978 production of "Death of a Salesman"; he went on to appear in all the plays performed at the school, while he was also into playing sports and took dance lessons.
Upon matriculating in 1980, Richard enrolled at Australian National University in Canberra, graduating with a Bachelor of Economics degree in 1984; he then chose to pursue acting, and honed his skills at the prestigious National Institute of Dramatic Art.
Roles in TV series
Richard's debut TV series role was playing Superintendant William Hobbs in three episodes of the 1987 historical mini-series "Frontier", and the first half of the '90s saw him appear in the drama mini-series "The Paper Man", the romantic sports mini-series "Tracks of Glory", and the historical mini-series "Seven Deadly Sins".
In 1995, he portrayed the lead character Roger Rogerson in both episodes of the crime mini-series "Blue Murder", which also starred Steve Bastoni and Tony Martin, and follows the relationship between Australia's most infamous criminal Neddy Smith and corrupt detective Roger Rogerson; the mini-series won six of its eight award nominations. The remainder of the '90s saw Richard appear in only one TV series, playing Ben in the 1997 episode "One Way Ticket" of the mystery science fiction comedy "Twisted Tales".
The year 2001 saw him play Mr. R in both episodes of the biographical mini-series "Blonde", and his only other TV series role in the 2000s was starring as Art Watkins in all 13 episodes of the 2008 drama "East of Everything", which also starred Susie Porter and Tom Long, and follows two brothers who have to save their deceased mother's deteriorating hostel.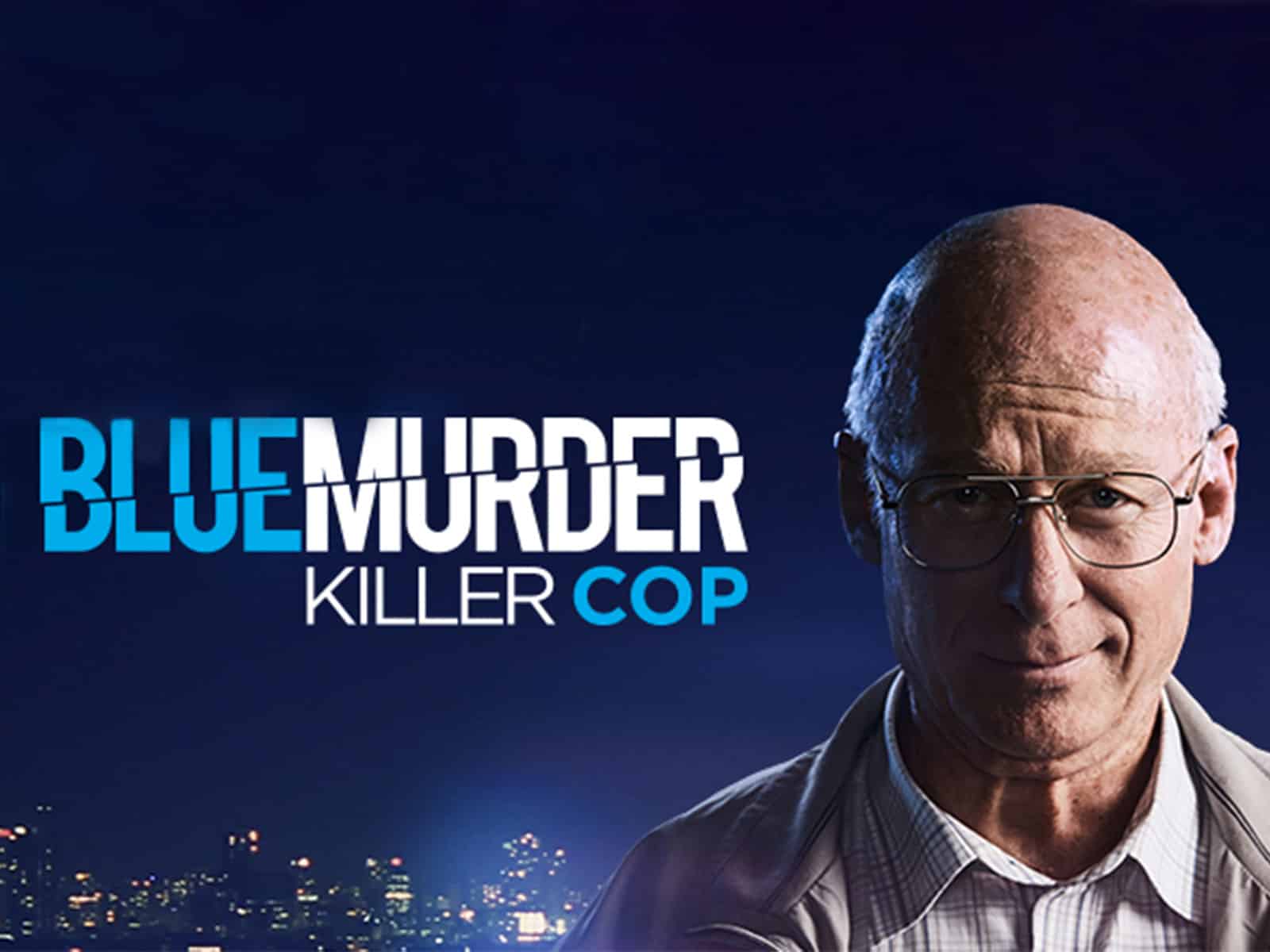 In 2011, Richard played Thom Archer in two episodes of the 2011 action science fiction thriller mini-series "Ice", and he was then cast to narrate five episodes of the 2015 historical documentary mini-series "Australia: The Story of Us", and play Roger Rogerson in both episodes of the 2017 drama mini-series "Blue Murder: Killer Cop".
From 2010 through 2018, he starred as Cleaver Greene in all 40 episodes of the comedy "Rake", which also starred Matt Day and Kate Box, and was created by Peter Duncan. It follows the life of lawyer Cleaver Greene who's addicted to drugs and gambling, and is in love with a prostitute; the series won nine of its 40 award nominations.
Some of Richard's most recent roles in TV series have been in all four episodes of the 2022 historical thriller mini-series "Bali 2002", four episodes of the 2022 comedy "The PM's Daughter", and the 2023 episode "We Got Burgled!" of the comedy "Aunty Donna's Coffee Café".
Roles in movies
Richard's debut film role was playing Proud in the 1988 drama "The Riddle of the Stinson", and some of his following roles were in the 1989 crime action "The Saint: Fear in Fun Park", the 1991 action "Dead to the World" and the 1993 crime action "CrimeBroker".
He portrayed Rob McSpedden in the 1995 musical "Billy's Holiday", which starred Kris McQuade and Ma Cullen, and was directed by Richard Wherrett. It follows the life of alcoholic frontman of a band Billy Apples, and the movie won two awards. Some of Richard's roles in the remainder of the '90s were in the 1996 romantic comedy "Children of the Revolution", the 1997 biographical drama "The Last of the Ryans", and the 2000 action adventure thriller "Mission: Impossible II".
In 2005, he starred as Robert in the popular mystery horror thriller "Fragile", which co-starred Elena Anaya and Calista Flockhart, and was written and directed by Jaume Balaguero. It follows a nurse who's begun working at a mysterious rundown children's hospital, and the film won seven of its 13 award nominations. Richard could then have been seen appearing in the 2006 crime mystery "The Silence", the 2009 crime action "The Diplomat", and the 2010 drama "Hawke".
In The Silence, a detective obsessed w/ photos of a murder victim from the 1960s becomes the prime suspect when the cold case is reopened. Stars Acorn TV favorites Richard Roxburgh & Essie Davis (Miss Fisher's Murder Mysteries). Watch The Silence: ➡️ https://t.co/3LTpYsN8m7 pic.twitter.com/HAQBrnKcAc

— Acorn TV (@AcornTV) November 10, 2020
He starred as Dan in the 2015 drama "Looking for Grace", which also starred Odessa Young and Radha Mitchell, and was written and directed by Sue Brooks; it follows a man and his wife as they're searching for their missing teenage daughter Grace; the film won four of its 15 award nominations.
Some of Richard's most recent film roles have been in the 2019 comedy "Lovestruck", the 2020 family sports drama "Go Karts", and the 2022 biographical musical "Elvis".
Other credits
Richard produced the 2007 biographical movie "Romulus, My Father", which won 10 of its 33 award nominations; he also produced both episodes of the 2017 mini-series "Blue Murder: Killer Cop", and all 40 episodes of the series "Rake" from 2010 through 2018.
He received special thanks for the 2019 musical comedy film "Babyteeth".
Richard's three most recent talk-show appearances have been in "Theatre Talk", "Play School" and "Frankly".
Awards and nominations
Richard's won 16 of his 46 award nominations. Some of his wins include a 1997 Schermi d'Amore – Verona Film Festival Award for Best Actor, for his performance in "The Wedding Party", a 2004 The Stinkers Bad Movie Award for Worst Fake Accent – Male for "Van Helsing", and a 2010 Australian Film Institute Award for Best Lead Actor in a Television Drama, for "Hawke".
Love life and marriage
Richard shies away from speaking about his love life in public and we know about only one woman whom he's been with. He and Italian actress and screenwriter Silvia Colloca exchanged vows in a small and private ceremony on 25 September 2004, in front of their closest friends and family members; Silvia has 26 acting credits. and is perhaps known best for starring alongside Richard in the 2004 movie "Van Helsing", which was also how the two met, while she's also known for playing Carmilla in the 2009 action fantasy comedy film "Vampire Killers".
Silvia gave birth to their son Raphael Jack Domenico on 10 February 2007, their second son Miro Gianni David Roxburgh followed on 1 October 2010, and she gave birth to their daughter Luna on 21 April 2017.
Richard's married to Silvia Colloca as of September 2023, and they have three children together.
Interesting facts and hobbies
Richard portrayed Sherlock Holmes in the 2002 movie "The Hounds of the Baskervilles", and then Sherlock's nemesis Professor James Moriarty in the 2003 movie "The League of Extraordinary Gentlemen".
He's today living on the Eastern beaches in New South Wales, Australia and also owns a flat in Notting Hill, London, England.
Richard won a 1995 Variety Club of Australia Stage Award for his performance as Hamlet in a production of "Hamlet" at the Belvoir Street Theatre; he's also directed several plays in Australia.
Only a few over 2,500 people are following Richard on Instagram today, and he's uploaded only three pictures onto the network.
Mark Ruffalo's one of his favorite actors, and some of Richard's favorite movies include "The Kids Are All Right", "You Can Count On Me" and "Infinitely Polar Bear".
Appearance and net worth
Richard's age is 61. He has blue eyes and brown hair, weighs around 170lbs (76kgs) and is 5ft 11ins (1.8m) tall.
Richard's net worth's been estimated at over $5 million, as of September 2023.