Who is TAELA?
In the vast landscape of music, where stars often shine the brightest, there exists a hidden gem, a lesser-known singer who possesses a voice and a passion that deserve the spotlight. While the mainstream music industry may be dominated by household names, TAELA has been quietly crafting her own unique sound, and touching the hearts of those who've had the privilege of discovering her music.
Let us tell you more about this young singer, her life, and her rise to fame.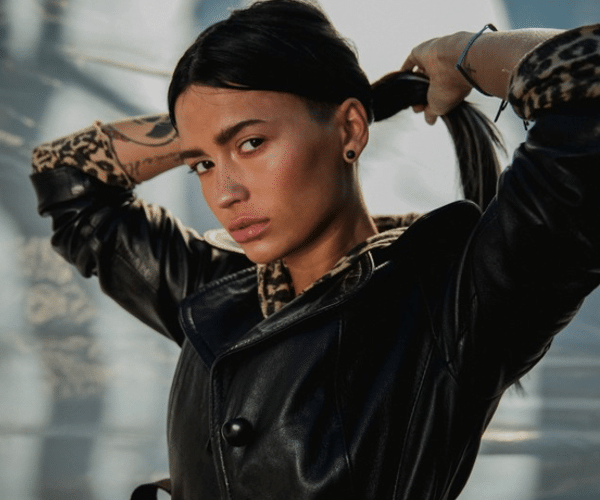 Early life, family, and education
Born Taylor Mae LaCour under the zodiac sign of Gemini on 25 May 1997, in South Bend, Indiana USA; she holds American nationality and comes from a family of Caucasian descent. She was raised in Missouri by her parents about whom nothing is known. TAELA hasn't spoken about her siblings, thus many assume that she's an only child.
It appears that TAELA had a harsh childhood. As she said, her musical journey began in rural Missouri, where her love for music blossomed early in life. Songwriting became her refuge, a means to navigate the depths of depression and anxiety stemming from a history of abuse and bullying.
When it comes to her educational background, TAELA attended a local high school, and upon matriculating in 2015, she didn't go to college but moved to Nashville, Tennessee, to establish her career in the music industry.
Career, Songs
TAELA's journey hit a high note in December 2019 when she inked a publishing deal with Kobalt. That remarkable year also saw her grace the stage at the 2019 Austin City Limits (ACL) Festival, sharing the limelight with the likes of Mumford & Sons and Cardi B.
TAELA's music deftly weaves together the rich tapestry of old-school soul and pop with the contemporary threads of mainstream pop and alternative music. Drawing vocal inspiration from icons such as Shakira, Joss Stone, Jennifer Lopez and Alanis Morissette, and infusing her performances with the captivating charisma reminiscent of acts such as the Beastie Boys, Prince, Def Leppard, and Will Smith, TAELA conjures an electrifying stage presence.
TAELA's debut single, "L.A. Money Dreams" was released in 2021, and the official video for this song has been viewed over 145,000 times. Many people commented on how her voice gives goosebumps. In February 2022, TAELA released her single "Trophy", a song about her personal struggle with social media.
Her personal experiences have ignited TAELA's fervor as a staunch advocate, championing causes dear to her heart – from supporting the Lesbian, Gay, Bisexual, Transgender, and Queer (LGBTQ) community to raising awareness about mental health, battling bullying, and promoting autism awareness. Through her melodies and advocacy, it appears that TAELA leaves an indelible mark on the world.
Her newest single, "Unforgivable", released on 13 October 2023, has already gained significant attention. TAELA's announced the release of her debut album, entitled "Life's a Bitch".
Who is her spouse?
Although TAELA is carving her own path in the entertainment industry, when in October 2021, the actor Peyton Meyer announced that he has been married to her, people wanted to know more about the girl who'd stolen Peyton's heart. The two welcomed their first child, a son named Ziggy, in March 2022, and Peyton said that he's also a proud stepfather to TAELA's son, River. Evil tongues said that thanks to her marriage with Peyton, TAELA gained more popularity.
Peyton is a young actor who's been making waves with his captivating performances and undeniable charm. According to critics and his admirers, with his boyish good looks and versatile acting skills, Peyton Meyer is a name to watch out for in the world of film and television.
He was born under the zodiac sign of Sagittarius on 24 November 1998, and is a native of Las Vegas, Nevada. Peyton discovered his passion for acting at a young age, and began pursuing it as a career. As he put it, his journey into the world of entertainment was a mix of talent, determination, and a bit of serendipity.
Taylor Mae LaCour Wiki – Taylor Mae LaCour Biography
Peyton Meyer and his girlfriend TAELA, whose real name is Taylor Mae LaCour, went public with their romance in February.https://t.co/OwHUis4Gu1 pic.twitter.com/TOa6b7YYLm

— WikiBious (@WikiBious) September 2, 2021
He made his acting debut playing Wes Manning in the series "Dog with a Blog" in 2013. His first big break came when he landed a recurring role in the Disney Channel series "Girl Meets World". This spin-off of the beloved '90s show "Boy Meets World" introduced Peyton to a wide audience, and allowed him to showcase his acting chops.
Peyton portrayed the character Lucas Friar, a charming and kind-hearted teenager navigating the ups and downs of adolescence, which resonated with viewers and solidified his place in the hearts of fans; Peyton was seen in 72 episodes from 2014 through 2017, and for his performance in the series, Peyton received a nomination for the Teen Choice Award – Choice Summer TV Star: Male in 2016, and shares with the rest of the cast the Young Artist Award nomination for Outstanding Young Ensemble in a TV Series.
As per critics, Peyton's versatility as an actor has been a key factor in his growing success. Following "Girl Meets World", he continued to take on diverse roles that demonstrated his range and ability to tackle various genres.
One of his most notable projects concurrently with "Girl Meets World" was his appearance as Tommy in the 2016 comedy-drama film "Gibby", about the capuchin monkey, Gibby, who helped Katie, a young teenager whose mother died, to overcome depression.
Peyton is also known for his recurring role as Trip Windsor in the series "American Housewife" (2018-2021), and another of his notable roles was in the 2021 movie "He's All That" in which he played Jordan Van Draanen, starring opposite Addison Rae and Tanner Buchanan.
Peyton Meyer's career trajectory has not only earned him a dedicated fan base, but has also garnered attention from critics and industry insiders. His performances have been praised for their authenticity and the depth he brings to his characters. Whether he's portraying a lovable teen heartthrob or delving into complex social issues, Peyton's dedication to his craft shines through in every role.
His appeal extends beyond his acting abilities – with his boy-next-door looks and affable personality, Peyton has become a teen idol, capturing the hearts of young fans around the world, proven by his Instagram account, which is being followed by nearly two million people. As his fans say, his down-to-earth demeanor and active presence on social media platforms make him relatable and accessible to his admirers.
Her age, height, and net worth
TAELA is 26 years old. She has long black hair and dark brown eyes, and is known for her slim body type; she is 5ft 6ins (1.67m) tall, weighs around 110lbs (50kgs), with vital statistics of 34-26-36.
When it comes to TAELA's net worth, according to sources as of October 2023, it's been estimated at $300,000. Her husband, Peyton Meyer, has a net worth estimated at over $1 million.