Who is Jean Reno?
Jean Reno is a highly acclaimed French actor renowned for his performances in numerous films, including "Leon: The Professi,onal", "La Femme Nikita", "Les Visiteurs" franchise, and "Ronin", in addition to numerous other notable projects on which he has worked in his lengthy career.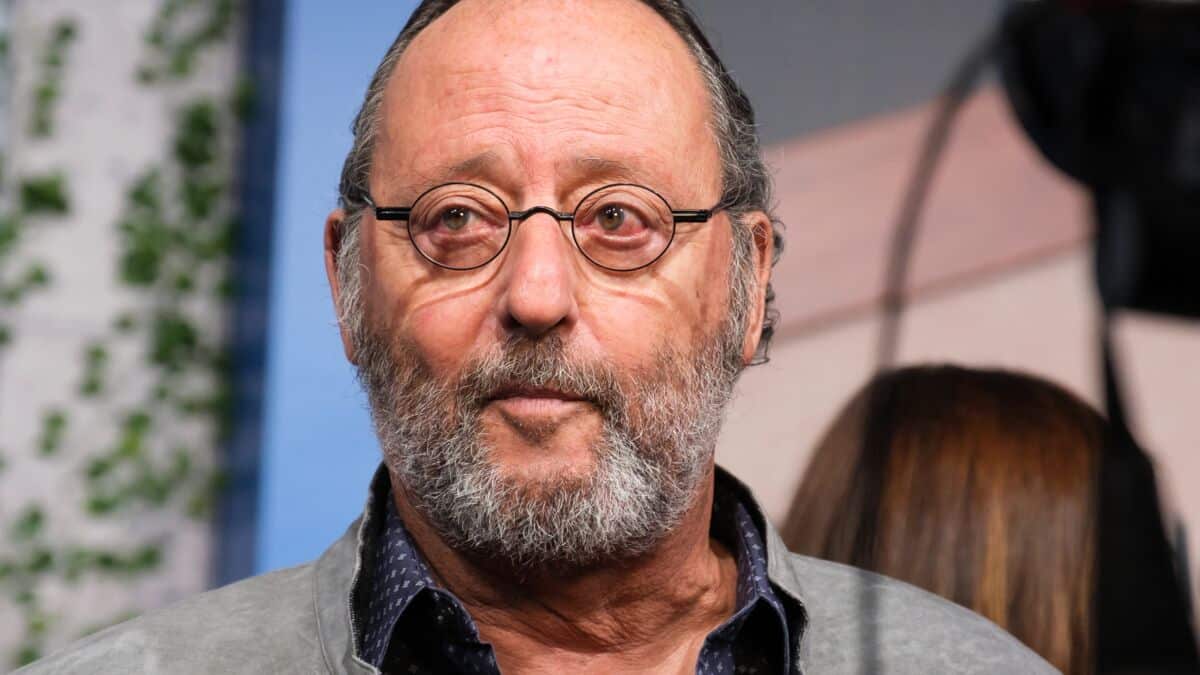 Wiki: Age, Childhood, and Education
Juan Moreno y Herrera-Jiménez was born on 30 July 1948, in Casablanca, then French Morocco. His parents, born in Sanlúcar de Barrameda and Jerez de la Frontera in Andalusia, had migrated to North Africa seeking work and escaping Francoist Spain. Jean had a younger sister, María Teresa ("Maite"), and they were raised in the Catholic faith. Unfortunately, Jean's mother passed away during his teenage years.
Growing up in Morocco, Jean learned Spanish from his parents, as well as Arabic and French. At the age of 17, he made a move to France, where he pursued his passion for acting and enrolled in the Cours Simon School of Drama to study the craft. Jean first served in the French Army, a mandatory requirement after his family obtained French citizenship.
Career Beginnings
Reno began acting in the late '70s, initially securing a series of minor roles in French films. In 1978, he appeared as Tableaux Personnel in "The Hypothesis of the Stolen Painting". The following year, he played a Traffic Policeman in "Womanlight", and in 1980, he was seen in "The Moroccan Stallion". Continuing his journey, in 1982, he portrayed an Angry Man in "The Passerby", and Marc Letellier in "Signes extérieurs de richesse". The same year, he starred as The Brute in "Le Dernier Combat", and by 1985, he'd earned a credited role as Marraine's confidence man in "Le Téléphone Sonne Toujours Deux Fois!!".
Rise to Stardom
In 1988, Jean Reno secured his first major role in the film "The Big Blue". The movie, directed by Luc Besson, also starred Jean-Marc Barr and Rosanna Arquette in lead roles. The story revolves around the intense rivalry and deep friendship between two free divers. For his impressive portrayal of Enzo Molinari, Jean Reno earned a nomination for the César Award for Best Supporting Actor.
In 1990, Jean Reno portrayed Victor, the cleaner, in the film "La Femme Nikita". Directed by Luc Besson, the movie revolves around Nikita, played by Anne Parillaud, a young criminal who is given a second chance by a government agency – they transform her into a skilled assassin and agent.
Christian Clavier et Jean Reno racontent "La folle histoire des Visiteurs" ce soir à 21h > https://t.co/X5e9W1D0LO pic.twitter.com/WCOWGYvlfI

— C8 (@C8TV) April 4, 2016
Jean Reno's next major role came in the film "Les Visiteurs" ("The Visitors") in 1993. Directed by Jean-Marie Poiré, the movie stars Jean Reno as Godefroy de Papincourt, Comte de Montmirail, and revolves around Godefroy and his loyal servant Jacquouille played by Christian Clavier, who accidentally time-travels from the medieval era to modern-day France. The comedic story follows their hilarious attempts to adapt to contemporary life, while trying to find a way back to their own time. Jean Reno's exceptional performance earned him a nomination for the César Award for Best Actor.
Jean Reno enjoyed continued success throughout the '90s, and secured roles in several major films. In 1994, he starred as Leone "Léon" Montana in "Léon: the Professional",  directed by Luc Besson, also featuring Natalie Portman as Mathilda, a young girl who forms a unique bond with the hitman Léon. The film earned critical acclaim and further solidified Reno's reputation as a remarkable actor, earning him a nomination for the César Award for Best Actor.
In 1996, Reno appeared as Franz Krieger in "Mission: Impossible", alongside Tom Cruise in the lead role of Ethan Hunt. The action-packed spy thriller further enhanced Reno's status as a popular actor.
The same year, he starred as Jean Campana in "Le Jaguar", a French comedy-adventure film that follows the humorous escapades of a former military officer, played by Reno, who goes on a wild journey to find hidden Inca treasures.
In 1998, Reno reprised his role as Comte Godefroy de Montmirail in "Les Visiteurs II: Les Couloirs du Temps" ("The Visitors II: The Corridors of Time"). The sequel continued the time-traveling misadventures of Godefroy and his loyal servant Jacquouille.
Then in "Godzilla" (1998), Reno portrayed Philippe Roaché, a French secret service agent, in the American science fiction monster film directed by Roland Emmerich.
The same year, he was in "Ronin" as Vincent, a skilled and enigmatic professional driver involved in a complex heist plot. The film, directed by John Frankenheimer, featured an ensemble that included Robert De Niro.
The 2000s
In the early 2000s, Jean Reno continued to make strides in his career, delivering impressive performances alongside notable co-stars. In 2000, he portrayed Pierre Niemans in "Les Rivières pourpres" ("Crimson Rivers"), a thrilling crime drama directed by Mathieu Kassovitz. In the film, Reno's character, a brilliant detective, teams up with a young officer, played by Vincent Cassel, to investigate a series of gruesome murders in a remote Alpine town. For his compelling role, Jean Reno received a nomination for the European Film Award's Jameson People's Choice Award for Best European Actor.
In 2001, he starred as Count Thibault of Malfete in "Just Visiting", a fantasy-comedy and American version of the French film. The story revolves around a medieval nobleman and his loyal servant, played by Christian Clavier, who accidentally time-travel to modern-day Chicago. The duo's hilarious escapades in contemporary America provided endless laughter.
The following year, Jean Reno starred as Felix in "Décalage horaire" ("Jet Lag"), a romantic comedy set in a Parisian airport, sharing the screen with Juliette Binoche, in the story following their characters, two strangers who unexpectedly meet and spend a night together during a flight delay.
In the early 2010s, Jean Reno continued to mix roles in both French and American production films, sharing the screen with various talented actors. In 2010's "L'immortel" ("22 Bullets"), Reno starred as Charly Matteï alongside Marina Foïs and Kad Merad. In 2011, he appeared as Ramon alongside Anna Paquin, Mark Ruffalo, and Matt Damon in "Margaret". Then in 2013, Reno was featured in "Days and Nights", portraying Louis alongside a cast that included Allison Janney, Katie Holmes, and William Hurt.
Jean Reno continued his career in a stunning fashion, taking on engaging roles alongside talented co-stars in the mid-2010s. In 2014, he starred as Paul in "My Summer in Provence", a heartwarming family drama about three siblings who spend their summer vacation with their estranged grandfather in the idyllic landscapes of Provence. In the same year, he appeared as Dr. Diego Baresco in "Hector and the Search for Happiness", a heartwarming comedy-drama that follows Hector, played by Simon Pegg, on a global journey to discover the true meaning of happiness.
In 2016, Reno showcased his versatility in "The Last Face", in which he played Dr. Mehmet Love alongside Charlize Theron and Javier Bardem. The film, directed by Sean Penn, revolves around two humanitarian doctors who fall in love amid the backdrop of war-torn African regions. He also reprised his iconic role as Comte Godefroy de Montmirail in "The Visitors: Bastille Day" ("Les Visiteurs: La Révolution") in which the time-traveling duo again find themselves in the modern era.
Additionally, in "The Promise" (2016), Reno portrayed Admiral Fournet in an historical drama centered on a love triangle amid the fall of the Ottoman Empire, starring Oscar Isaac and Christian Bale.
In recent years, Jean Reno has continued his successful film career. In 2020, he portrayed Henri in "Waiting for Anya", a World War II drama based on the novel by Michael Morpurgo. The film follows a young shepherd boy and a widow, who work together to rescue Jewish children from the Nazis.
In the acclaimed 2020 movie "Da 5 Bloods", Reno played Desroche. Directed by Spike Lee, the film revolves around a group of African-American veterans who return to Vietnam to search for the remains of their squad leader and buried treasure. The ensemble earned a nomination for the Screen Actors Guild Award for Outstanding Performance by a Cast in a Motion Picture.
The same year, he starred as Victor Dubois in "The Doorman", a thriller that follows a former Marine who becomes a doorman and finds herself entangled in a dangerous conflict with a gang of art thieves.
In 2021, Reno appeared in "Promises", portraying Grandpa in this heartfelt and poignant story that explores family bonds and the power of hope.
To speak further of his accomplishments, in 2022, he portrayed Michel Saurel in the TV series "All Those Things We Never Said" and also starred as Hector in eight episodes of the Netflix-produced TV series "A Private Affair". Furthermore, he was seen as Claude Van De Velde in the film "Die Hart" (2023), while he is currently working on several projects, including "Lift", scheduled to premiere in 2024.
Net Worth
According to authoritative sources, Jean Reno's net worth is estimated at $70 million, as of mid- 2023.
Personal Life, Marriage, Wife, Children
Jean Reno has been married three times, and has six children from these marriages. He first wed Geneviève in 1977, which lasted until their divorce in 1988. He then married Nathalie Dyszkiewicz, a Polish model in 1995, but they divorced in 2001.
On 29 July 2006, Jean Reno married, for the third time, to Zofia Borucka, a British model and actress of Polish descent. The wedding took place at the Les Baux-de-Provence city hall, and the ceremony was made even more special, with presidential candidate Nicolas Sarkozy serving as Reno's best man. Jean Reno endorsed Sarkozy for the 2007 French presidential election.
He splits his time between homes in Los Angeles, Malaysia, and Paris.
Appearance and Body Measurements
Jean Reno has brown eyes and dark brown hair. He stands at a height of 6ft 3ins (1.9m), and weighs approximately 190lbs (86kgs). His vital statistics are unknown, but he has an average build.