Kate Capshaw
Known professionally as Kate Capshaw, Kathleen Sue Spielberg is a retired actress and painter, born on 3rd November 1953 in Fort Worth, Texas, USA.
These days, Kate is better known as a celebrity spouse – after all, her husband Steven Spielberg is worth a staggering $8 billion thanks to his genre-defining classics such as "Jaws" and the "Indiana Jones" movies. Nevertheless, she too had a respectable acting career, with starring roles in "Dreamscape", "Black Rain", "The Love Letter", and other movies of the 1980s. Not only that, but her artworks have also previously been displayed in the Smithsonian National Portrait Gallery, which was established in 1962, and boasts millions of visitors a year.
Kate's early years were tranquil and unexciting; her father, Edwin L. Nail, was an airplane employee, and we can assume that her mother was a housewife. Aged five, Kate and her family relocated to St. Louis, Missouri, and she matriculated from a local high school in 1972 before furthering her studies at the University of Missouri, where she obtained a degree in education, and was a member of the Alpha Delta Pi sorority.
Later, Kate taught Special Education at Rock Bridge High School and Southern Boone High School. In 1976, she married Robert Capshaw, a marketing manager; they divorced four years later, having brought a daughter named Jessica to the world. Upon becoming an actress, Kate kept her married name.
Career
Post-divorce, Kate and her daughter moved to New York City, where the teacher worked night and day in order to pursue her acting dreams. Her first job was in Irving Vendig soap opera "The Edge of Night": however, she asked to be let go from the show after landing a starring role in the raunchy comedy movie "A Little Sex".
Although "A Little Sex" fared miserably at the box office, bringing in little over $2 million against a $6 million budget, her portrayal of elementary teacher Katherine Harrison led to other acting jobs, such as starring roles in "Indiana Jones and the Temple of Doom" – where she met future husband Steven – and "Windy City", which was directed by her boyfriend at the time, Armyan Bernstein.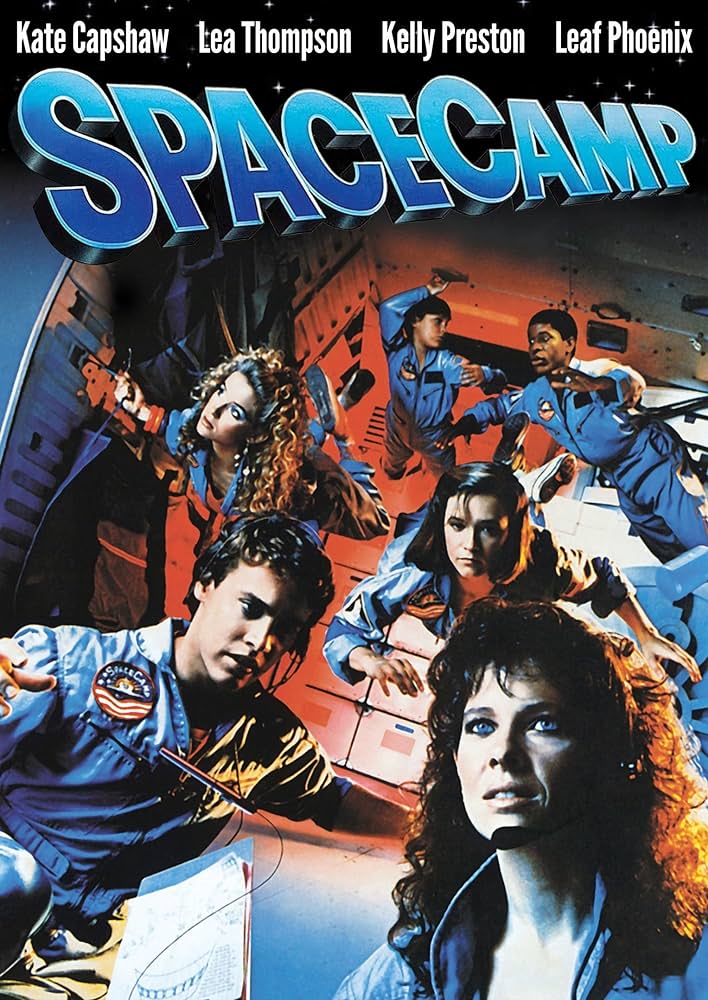 Following "Windy City", Kate played camp instructor Andie Bergstrom in the 1986 sci-fi adventure film "SpaceCamp", starred as Susanna McKaskel in "The Quick and The Dead", and was the leading lady in the romantic spy movie "Her Secret Life". Throughout the late 1980s and early 1990s, she worked with Sean Connery, Michael Douglas and other A-listers, with her projects ranging from sweet romcoms to tense neo-noir thrillers.
In 1993, Kate landed her second recurring TV role as Margo Cody in "Black Tie Affair", a crime drama spoof series that was pulled from NBC after just five episodes, leaving eight unaired. Notably, although Kate was a moderately successful movie actress, her small-screen resume was nowhere near as impressive, and was mostly made up of roles in inconsequential TV films.
Two years after playing Gale Ancona in "The Alarmist" – which was praised for Stanley Tucci's performance as Heinrich Grigoris, but otherwise flew under the radar – Kate starred in and produced the 1999 romcom "The Love Letter". As the title implies, her character, Helen MacFarquhar, is a middle-aged bookseller who finds a mysterious love letter with no name or envelope; throughout the course of the movie, the letter ends up in the hands of various others, who all believe that it's addressed to them. In the end, it's revealed that the love letter was written by the female lover of Helen's mother.
Although the movie had the potential to be great, it was lambasted by critics and made just $8 million at the box office despite a no-expenses-spared $20 million budget. Two years later, Kate made her final screen appearance in the TV movie "A Girl Thing", then retired from acting.
Kathleen Sue Spielberg (née Nail; born November 3, 1953), known professionally as Kate Capshaw, is an American retired…

Posted by Reviews on Tuesday, November 3, 2020
Following an eight-year hiatus, Kate began to study painting, drawing, and portraiture, believing that she could use her art to bring public awareness to pressing issues such as youth homelessness. In March 2019, three of her works were selected as finalists in the Outwin Boochever Portrait Competition, which is hosted by the Smithsonian National Portrait Gallery, and subsequently made their debut in the The Outwin 2019: American Portraiture Today exhibition.
In 2023, Kate's first solo exhibition, "Unaccompanied", was displayed at Columbus State University's Bo Bartlett Center. The former actress doesn't make many public appearances these days, and for many, it was a pleasant surprise to see her and former First Lady Michelle Obama attend a Bruce Springsteen show in Barcelona, where they played the tambourine and provided backing vocals for his song "Glory Days".
Personal Life
The timeline of Kate and Steven's relationship appears clear-cut at first: the actress and director met on the set of "Indiana Jones and the Temple of Doom" in 1983 or '84, and married in October 1991. However, Steven was married to actress and singer Amy Irving until 1989, and it's long been rumored in Hollywood circles that the "Jaws" legend embarked on an affair with Kate years before his divorce was finalized.
When Steven and Amy did divorce, the "Three Sisters" star received a handsome $100 million settlement after a judge vacated their prenuptial agreement, which had been written on a napkin. The former couple share one son named Max, born in 1985.
Back to Kate, the one-time director was originally an Episcopalian but converted to Judaism before marrying Steven, who is said to be a big family man behind the scenes, and it's just as well, because the couple share seven children between them.
Jessica Brooke Capshaw, who we mentioned earlier on, is Kate's first daughter, born from her marriage to Robert Capshaw; Samuel Spielberg is Steven and Amy's only son. The other five siblings are Theo, who Kate adopted before marrying, and who was later adopted by Steven as well; Sasha Rebecca; Sawyer Avery; Mikaela George; and Destry Allyn.
Apparently, Steven had never considered fatherhood until he was working on "E.T", and found himself feeling protective of the iconic movie's younger cast members. Of the Capshaw-Spielberg children, many have pursued careers in the entertainment industry: Jessica, for example, was in "Grey's Anatomy" for a decade, whereas Sawyer recently made his big-screen debut in the 2021 horror movie "Honeydew".