• Kelly Overton is an actress best known for her role in "Van Helsing"
• She has a net worth of over $4 million as of mid-2019
• She has been active in the entertainment industry since 2000
• She is married to actor Judson Pearce Morgan and they have three children
• She is active on social media, particularly Instagram and Twitter, and is the founder of two companies • Benevolence Los Angeles and Craft & Kin.
 
Who is Kelly Overton?
Kelly Overton was born in Wilbraham, Massachusetts, USA, on 28 August 1978, and is an actress, perhaps best known for her work in the drama show "Van Helsing" in which she plays the character Vanessa Van Helsing. She's also appeared in other television shows throughout her career, including "All My Children" in which she portrayed Rain Wilkins.
The Riches of Kelly Overton
How rich is Kelly Overton? As of mid-2019, sources inform us of a net worth that is over $4 million, earned through a successful career as an actress.
She's been active in the entertainment industry since 2000, including appearing in numerous films.
Early Life, Education, and Career Beginnings
Kelly grew up in Wilbraham, though very little is known about her family and childhood. It is known that she aspired to an acting career from a young age, and it became her goal to make it big in the industry. After matriculating from high school, she enrolled at the American Academy of Dramatic Arts located in New York City.
It is a private performing arts conservatory, offering degrees in areas of television, theatre, and film. Students also have an opportunity to become a part of the conservatory's theatre company. Usually students complete credits in the school, but later a bachelor's degree in another institution. This was not the case for her, however, as she completed her degree with the Academy, achieving their highest honor, the Charles Jehlinger Award. After graduating she started working as an actress, mainly focused on theatre. She did a lot of off-Broadway plays, focusing on Shakespeare.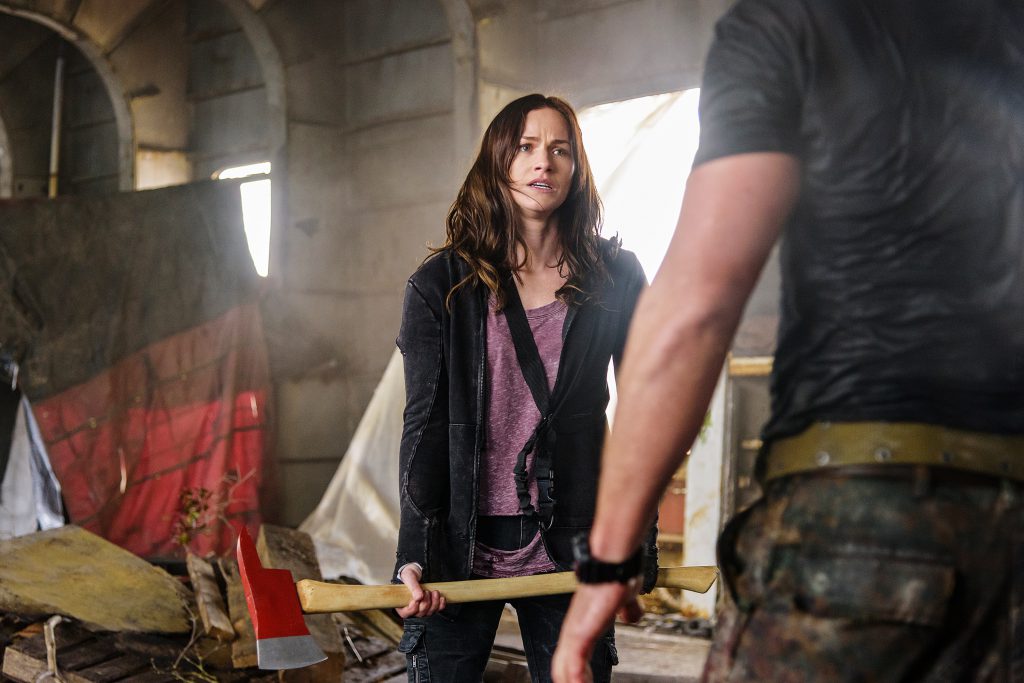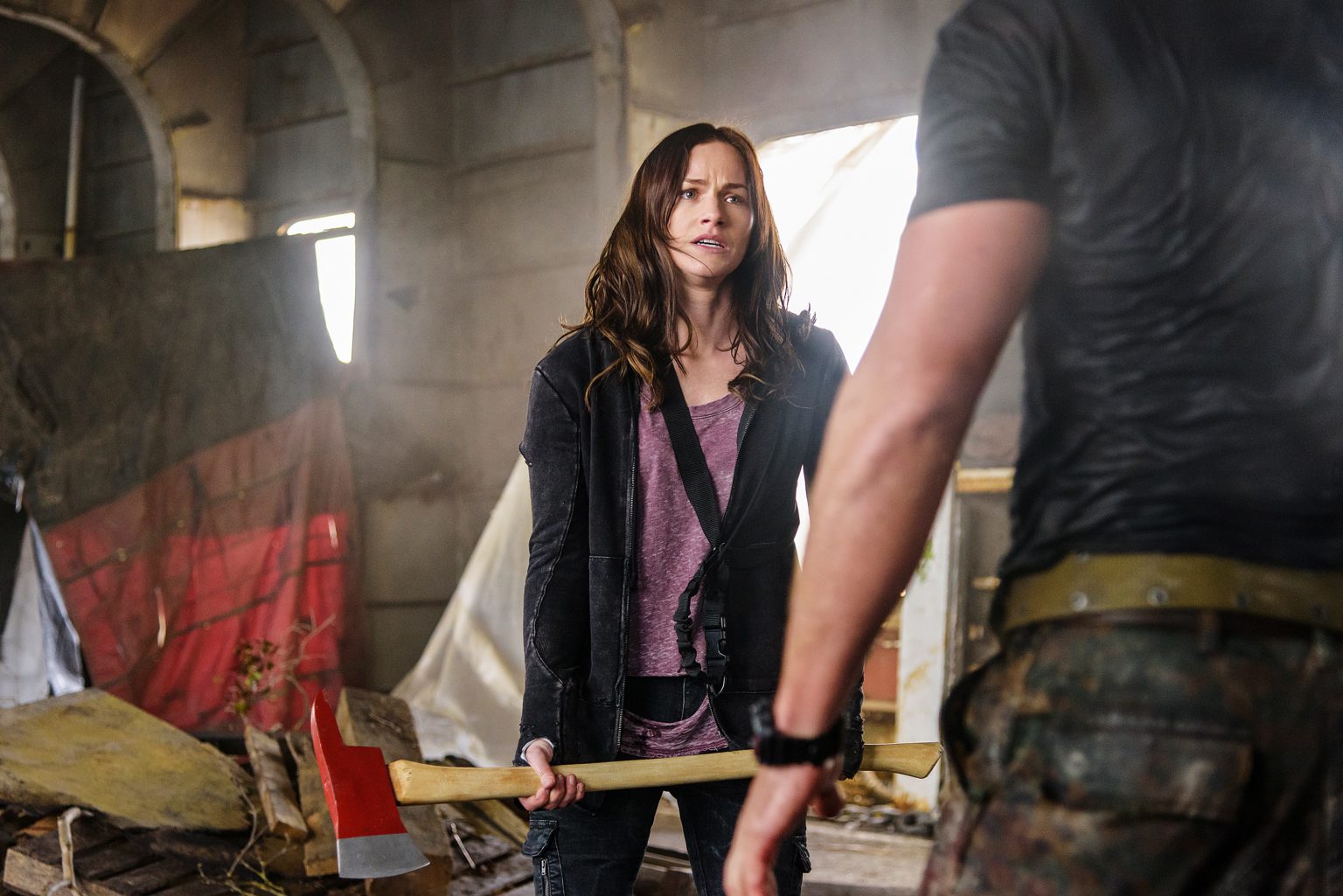 Film and Television Roles
As Overton built her reputation through theatrical productions, she eventually got more on-camera roles too. In 2000, she was cast in her first national television role, as Rainn Wilkins in the soap opera "All My Children", a role she held for several months. The show is set in a fictional suburb of Philadelphia, and as the name denotes, focuses on the bonds of humanity. The show is known for gaining a lot of popularity during the 1970s up to the 1990s, however, the show was eventually cancelled after 41 years as ratings fell.
In 2002, she decided to return to theatre to become an understudy for several roles in the original stage production of "The Graduate". The play is based on the film of the same name, and she would later replace Alicia Silverstone in the role of Elaine Robinson. She stayed in New York in the meantime, spending time there for stage productions while frequenting Los Angeles for her on-camera roles. After five years, she decided to move to Los Angeles to focus more on her film and television career.
She appeared as a guest in shows such as "Numbers", "Criminal Minds", and "CSI: NY", before gaining a starring role in the film "The Collective" for which she was also a co-writer, producer, and director.
Recent Projects and Van Helsing
In 2009, Kelly was cast in the film adaptation of the fighting game series entitled "Tekken". The film follows the character Jin Kazama, played by Jon Foo, as he attempts to enter the Iron Fist Tournament to avenge the loss of his mother by going through the tournament, and eventually face his father as well as his grandfather whom he thinks are responsible for her death.
The film received negative reviews, with the director of the video game series calling it terrible, disappointed that the video game team did not have a more direct role in the creation of the film.
In 2012, she gained a lot more attention as she was given the recurring role of Rikkin Naylor in the television show "True Blood", appearing for a total of 14 episodes. One of her latest roles is in the television show "Van Helsing" in which she plays the lead role. Running since 2016, it's inspired by the graphic novel series of the same name created by Zenescope Entertainment, and has so far been running for four seasons.
Scarlett gave everything so the #VanHelsing family could defeat the darkness. Remember her legacy. pic.twitter.com/zud8ZJz6RO

— Kelly Overton (@iamkellyoverton) September 13, 2019
Personal Life and Social Media
For her personal life, it is known that Overton married actor Judson Pearce Morgan in 2004. He is also an actor and producer, known for collaborative work in the film "The Collective", which gained several awards. They have three children together – she was pregnant during the filming of the second season of "Van Helsing". The two had a rocky point in their relationship, as it was reported in 2014 that she filed for a divorce following two years of separation, however, the two eventually reconciled and are still together.
Similar to numerous actresses, she is highly active online through accounts on social media, particularly on Instagram on which she has over 80,000 followers, using the platform to give a bit of insight into her personal life, while also promoting some of her opinions and recent projects. She also has an account on Twitter with over 25,000 followers. She communicates with her fans through the account, while also posting content similar to that of her Instagram.
She also does entrepreneurial work, being the founder of the companies Benevolence Los Angeles, and Craft & Kin.