Who is Mauricio Ochmann?
American-Mexican actor Mauricio Ochmann was born in Washington, D.C. USA, on 16 November 1977, making Scorpio his zodiac sign. He has 49 acting credits and is perhaps still known best for his debut film role as Mail Boy in the popular 1999 romantic movie "Message in a Bottle", which starred Robin Wright and Kevin Costner, was directed by Luis Mandoki and based on the novel by Nicholas Sparks. It follows a woman who's found a love letter in a bottle, and is now searching for the person who wrote it; the film was nominated for six awards. This was also Mauricio's.
He's currently shooting for three upcoming movies: "El Diario", "Papa o Mama" and "Give Me Your Eyes".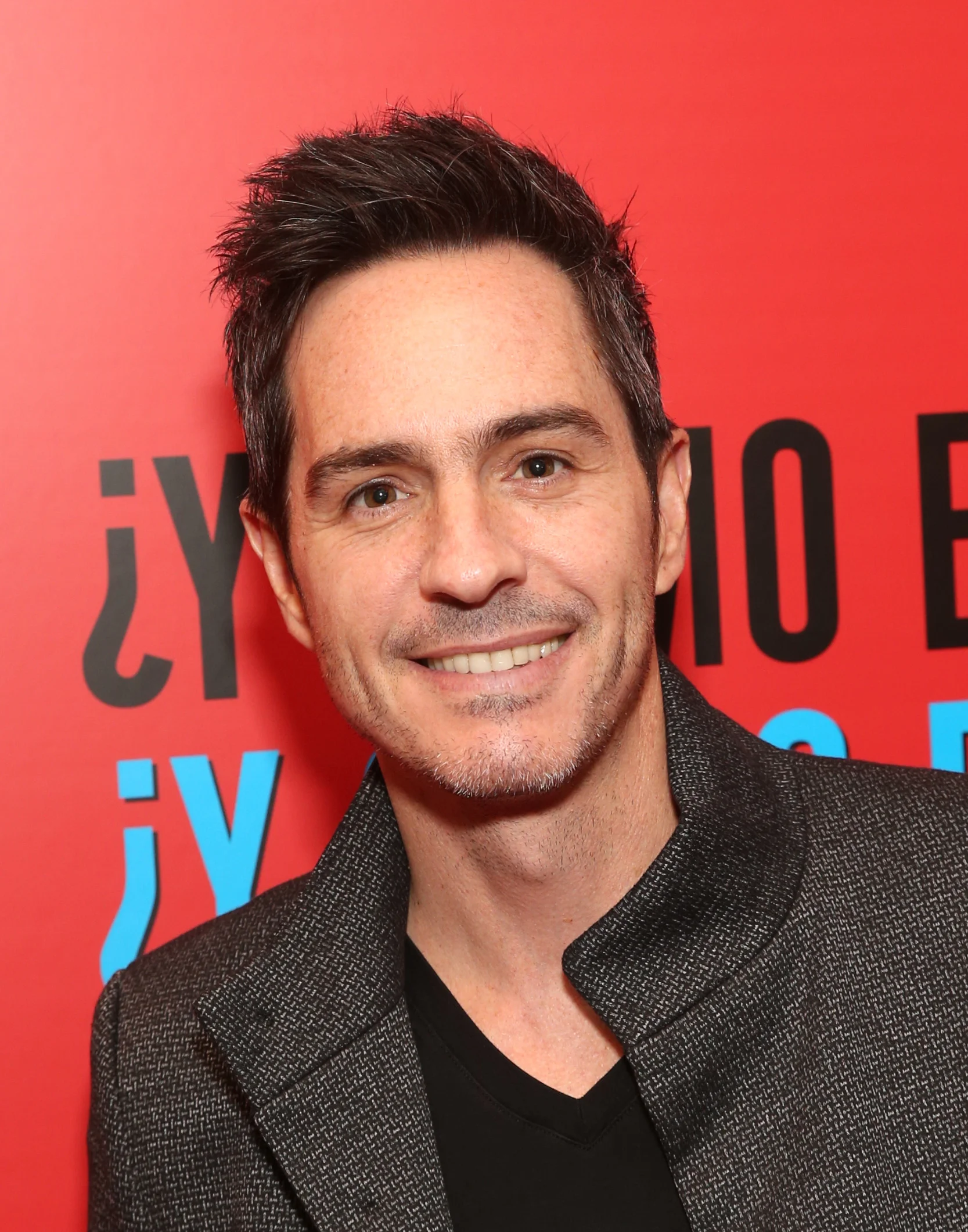 Education and early life
Mauricio was adopted not long after he was born, and has never met his biological parents. He spent the first a couple of years of his life with his adoptive mother Maria and her first husband Guillermo in Washington, D. C. and after their divorce, Mauricio and Maria moved to Mexico City where she married her second husband German Thomas Ochmann and gave birth to their three sons Paulo, Christian and Thomas.
Mauricio fell in love with acting while attending a local high school and was also passionate about sports; he was a member of the school's soccer team and also enjoyed playing basketball and running track. He matriculated in 1996 and then moved to Los Angeles, California to attend Joanne Baron Studio, from which he graduated with a Bachelor's degree in acting in 2000; he financially supported himself by working as a waiter during his first two years in Los Angeles.
Roles in TV series
Mauricio's debut TV series role was playing Mother's son in the 1997 action "La Cosa", and the ame year saw him appearing in 116 episodes of the drama "Mirada de Mujer", which also starred Angelica Aragon and Evangelina Elizondo, and follows a married woman who's fallen for a younger man; the series aired its 240 episodes from 1997 through 2000.
The remainder of the '90s saw Mauricio play Santiago Berriozabal in 64 episodes of the 1998 romantic drama "Azul Tequila", Maximiliano in 124 episodes of the 1999 romantic drama "Hablame de Amor", and Samuel in the 2000 pilot episode of the comedy "That's Life".
In 2001 and 2002, he starred as Javier 'Joaco' Borja in all 245 episodes of the drama "Like in the Movies", which also starred Lorena Rojas and Olivia Collins, and follows a woman who's lying to her sister and boyfriend, trying to hide that she's a professional dancer. The year 2003 saw Mauricio appear in three episodes of the romantic drama "Mirada de Mujer: El Regresso", and he then starred in the 2005 romantic drama "Amarte Asi", the 2006 romantic drama "Marina" and the 2007 drama "Dame Chocolate".
In 2010, Mauricio portrayed Lucas Ferrer in all 184 episodes of the drama "The Clone", which also starred Sandra Echeverria and Luz Stella Luengas, and was created by Gloria Perez. It follows a love triangle, but the series was nominated for only a single award.
The year 2012 saw Mauricio appear in an episode of both the romantic drama "Rosa Diamante" and the drama "Capadocia", while the year 2016 saw him appear in an episode of the comedy "Easy". In 2016 and 2017, he played the lead character Jose Maria 'Chema' Venegas in all 85 episodes of the crime action "El Chema", which also starred Julio Bracho and Itati Cantoral, and was created by Luis Zelkowicz; it follows the life of drug kingpin El Chapo.
Mauricio's three most recent TV series roles have been playing Jose Maria 'Chema' Venegas in 200 episodes of the crime action "El Senor de los Cielos", from 2013 through 2017, Lorenzo Cuervo in the 2020 episode "Amor al Arte" of the comedy "Pequenas Concidencias" and Roberto Casas in eight episodes of the 2022 sports drama "Las Bravas F. C."
Roles in movies
In 2003, Mauricio played Desflorador in the romantic comedy "Ladies' Night", which starred Ana Claudia Talancon and Ana de la Reguera, and was directed by Gabriela Tagliavini. It follows two girls who've fallen for the same man, and the film won four of its eight award nominations. Some of Mauricio's following roles were in the 2004 romantic comedy "7 Mujeres, 1 Homosexual y Carlos", the 2005 thriller "Ver, Oir y Callar" and the 2005 comedy "Tres".
The year 2007 saw him play El in the romantic comedy "Corazon Marchito", which starred Fernando Becerril and Fernanda Castillo, and was written and directed by Eduardo Lucatero; it follows an older man who's fallen for a younger woman.
Mauricio's following film role came in 2013, when cast to star as Sergio in the short drama "Lluvia Adentro", and some of his following roles were in the 2014 short mystery "Los Caminos del Senor", the  comedy "A la Mala" and the  romantic comedy "Entrenando a mi Papa" both in 2015. In 2018, he played the main character Rodrigo in the drama "Ya Veremos", which also starred Fernanda Castillo and Emiliano Aramayo, and was directed by Pitipol Ybarra. It follows separated couple Alejandra and Rodrigo who are equally involved in their son Santi's upbringing, while they've now learned that he needs to undergo an eyesight-saving surgery.
Some of Mauricio's most recent roles in movies have been in the 2022 fantasy comedy "A Not So Merry Christmas", the 2023 adventure comedy "All the Places" and also in 2023 the romantic comedy "Amigos Hasta la Muerte".
Other credits
Mauricio has seven producing credits, and these include the 2016 horror movie "Deseo Deseo", the 2019 short drama film "Diaz" and the 2020 comedy movie "¿Y Cómo es El?"
He received special thanks for the 2017 comedy movie "How to Be a Latin Lover".
Some of Mauricio's recent talk-show appearances have been in "De Viaje Con Los Derbez", "Tu-Night Show Con Omar Chaparro" and "Hoy".
Awards and nominations
Mauricio's won one of his three award nominations: a 2017 Premios Canacine Award for Best Actor, for "Do It Like an Hombre".
He was also nominated for a 2016 Mexican Cinema Journalists Silver Goddess Award for Best Actor, for his performance in "A la Mala", and a 2020 Imagen Foundation Award for Best Variety or Reality Show, for "De Viaje Con Los Derbez".
Love life and marriages
Mauricio's been married twice, and has two children. His first wife was non-celebrity Mexican Maria Jose del Valle Prieto; they exchanged vows sometime in the first half of the 2000s, and Maria gave birth to their daughter Lorenza in 2004. Their divorce was finalized in 2008.
Mauricio's second wife was Mexican actress and producer Aislinn Derbez, who has 39 acting credits, and is perhaps known best for portraying Nastenka in the 2015 romantic movie "Estar o no Estar". They were together for two years prior to marrying in 2016; Maria gave birth to their daughter Kailani on 27 February 2018, but their divorce was finalized in June 2020.
As of August 2023, Mauricio's in a relationship with Mexican model Paulina Burrola; he's been married twice and has a daughter from each marriage.
Interesting facts and hobbies
Mauricio's revealed that he began drinking alcohol as a teenager, and that he eventually developed an addiction, which led him to contemplate suicide in 2006.
He's an Instagram star, as over 8.7 million people are following him on the network today, and he's posted more than 900 pictures and videos onto the network, with most showing him during his everyday life.
Mauricio's a fan of tattoos and has a large one on his right arm.
He spends most of his spare time with his two daughters.
Mauricio likes to travel, and has visited several European countries, with his favorite being France.
One of his favorite actors is Anthony Hopkins, and some of his favorite movies include "The Father", "Meet Joe Black" and "Red Dragon".
Appearance and net worth
Mauricio's age is 45. He has brown hair and eyes, is 5ft 9ins (1.75m) tall and weighs around 160lbs (74kgs).
Mauricio's net worth's been estimated at over $15 million, as of August 2023.