Who is Michel Gambon?
Michael Gambon is a highly regarded Irish-born British actor, known for his work in both theatre and film. He made his acting debut on the stage in 1962, and later joined the Royal Shakespeare Company. Michael gained international prominence for his role as Albus Dumbledore in the "Harry Potter" film series, taking over from the late Richard Harris from the third movie onwards. In addition to his film and theatre work, he has had an extensive career in television too, including the title role in the BBC drama series "The Singing Detective".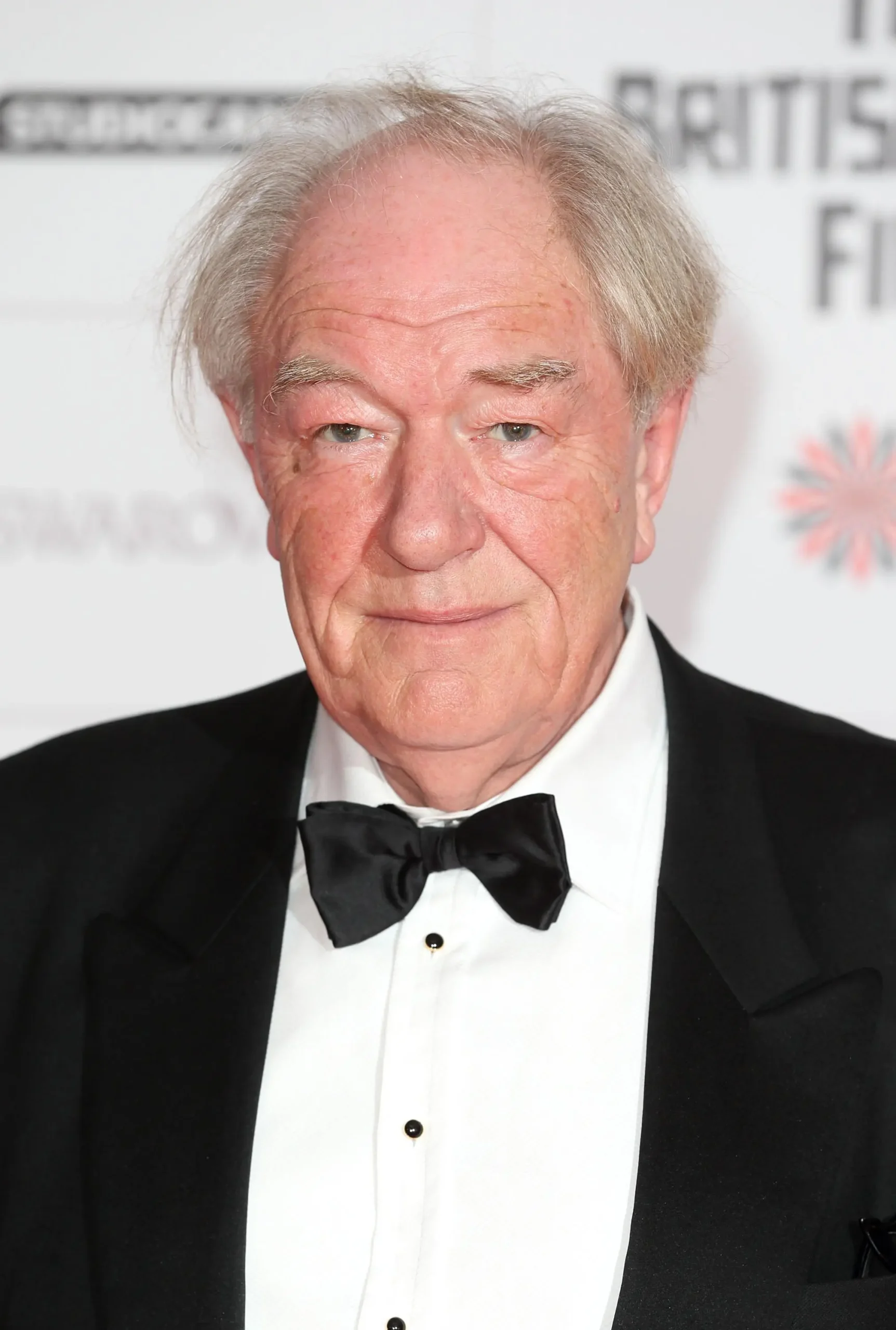 Early life and education
Born on 19 October 1940, in Cabra, Dublin, Ireland, He moved to London with his family during his early childhood. His father, Edward Gambon was an engineer, while his mother, Mary (née Hoare), worked as a seamstress. They left Ireland in search of better job opportunities, a move that would profoundly impact young Michael's life.
After the family settled in Mornington Crescent, North London, Michael attended St. Aloysius Boys' School in Somers Town, and later the Corpus Christi School, Lambeth. As a child, he showed an affinity for performing, often engaging in amateur theatrical performances.
However, after completing his schooling, Michael initially followed his father's footsteps, becoming an apprentice toolmaker at Vickers Armstrong Engineering. Yet the allure of the stage was too strong to ignore, and he started attending evening classes at the Fay Compton Studio of Dramatic Art in London.
Career in Theatre
Michael's acting career took off in the early 1960s, when he began working with small theatre groups. His passion and talent didn't go unnoticed, and in 1962, he landed a spot with the Gate Theatre, making his debut in the role of Second Gentleman in "Othello". A year later, his performance in "Richard III" caught the attention of the prestigious National Theatre Company, marking a significant turn in his career.
During his time with them, Michael played a variety of roles, notably in traditional Shakespearean plays such as "Macbeth", "Othello", and "Hamlet", as well as modern works, such as "The Royal Hunt of the Sun" and "The Recruiting Officer".
Michael also made significant contributions to the West End, London's main theatre district. Notable performances include his turn in "A Chorus of Disapproval", a comedy by Alan Ayckbourn, in which he played Dafydd Ap Llewellyn. His portrayal won him an Olivier Award in 1985. This was followed by a string of other remarkable performances in plays such as "Man of the Moment", "Endgame", and "Mountain Language".
His theatrical work also extended beyond the UK. In 1995, he made his Broadway debut in "Skylight" opposite Lia Williams. His portrayal of the restaurateur Tom Sergeant was lauded by critics and audiences alike, showing that his talent wasn't confined to the British stage.
Roles in Movies
Michael's first film appearance was in a 1965 movie adaptation of "Othello", which also starred Maggie Smith and Derek Jacobi. After a few years – and a failed "James Bond" audition – he returned to the silver screen with roles in British horror movies "Nothing But the Night" (1973), and "The Beast Must Die" (1974). In the following years, he appeared in several made-for-TV films, including "The Secret Agent" (1975), "La Ronde" (1982), and "The Holy Experiment" (1985).
In 1989, Michael starred in the critically acclaimed film "The Cook, the Thief, His Wife & Her Lover", playing the role of Albert Spica, a brutish gangster. His performance was universally praised, further cementing his position as a versatile and formidable actor.
In 1997, he took on the role of Russian writer Fyodor Dostoyevsky in the biographical drama "The Gambler", directed by Karoly Makk.
Michael's role in Robert Altman's "Gosford Park" in 2001 showcased his range as an actor. As the wealthy industrialist Sir William McCordle, he brought a blend of insouciance and arrogance that was both compelling and repulsive. The ensemble of the film, including Michael, was lauded for their performances, and the movie was a commercial and critical success.
However, it was his role in the "Harry Potter" series that catapulted him to global stardom. Stepping into the shoes of Albus Dumbledore in "Harry Potter and the Prisoner of Azkaban" (2004), following the passing of Richard Harris, was no easy task. Yet, Michael's portrayal of the iconic character was received warmly by audiences and critics alike. Over six films, Michael's Dumbledore became a beloved figure, and his contribution to the series is widely recognized as a significant element of its success.
Outside of "Harry Potter", Michael continued to seek diverse and challenging roles. In 2009, he lent his voice in Wes Anderson's stop-motion animated film "Fantastic Mr. Fox", voicing the character Franklin Bean.
In the Oscar-winning historical drama "The King's Speech" (2010), Michael portrayed King George V, alongside Colin Firth, Helena Bonham Carter, and Geoffrey Rush. Another notable role for Michael was in Dustin Hoffman's directorial debut "Quartet" (2012), a comedy-drama based on the eponymous stage play.
In 2016, Michael starred alongside Hollywood stars including George Clooney, Josh Brolin and Tilda Swinton in the Coen Brother's comedy "Hail, Caesar!". Set in the 1950s, the film centers on the cast of a fictional historical drama of the same name. Not unlike other movies made by the Coen Brothers "Hail, Caesar!" was well received by the critics and public alike, and also received an Oscar nomination.
In the following year, Michael played a supporting role in the action blockbuster "Kingsman: The Golden Circle", the second installment in the popular "Kingsman" movie franchise.
His most recent role was in the 2019 horror thriller "Cordelia", written and directed by Adrian Shergold. Since then, Michael only appeared in stage plays, until 2022, when he officially retired from acting due to memory issues.
My Teaser Poster for CORDELIA – the new film by Adrian Shergold, Antonia Campbell-Hughes and @kevinmproctor. Starring Sir Michael Gambon and Antonia Campbell-Hughes. With Executive Producer Sally Hawkins. Starts filming in April 🙌👁🏢 pic.twitter.com/VGX91sP5bP

— Tula Lotay (@tulalotay) March 9, 2018
Roles in TV Series
Michael made his TV debut in 1967, when he appeared in an episode of the British crime drama series "Softly Softly". His breakthrough came in the following year, when he began starring alongside Iain Cuthbertson in the historical drama "The Borderers" (1968-1970), set in the 16th century, on the border between Scotland and England.
Through the 1970s, Michael made numerous TV series appearances, mainly in minor roles, in British shows such as "Softly Softly: Task Force", "Second City Firsts", and "Tales of the Unexpected".
Perhaps one of his most noteworthy roles on television was in the critically acclaimed BBC mini-series "The Singing Detective" (1986). Michael portrayed the central character of Philip Marlow, a crime novelist suffering from a debilitating skin condition. His portrayal of Marlow – a character who oscillates between reality, memory, and his noirish detective fiction – won him critical praise and recognition.
He also starred in the mini-series "Maigret" (1992-1993), based on Georges Simenon's detective novels, playing the titular role of Chief Inspector Maigret.
In 1999, Michael starred in the critically-acclaimed period drama "Wives and Daughters", adapted from the 1865 novel of the same name by Elizabeth Gaskell. The series is a coming-of-age tale set in the early 19th century, which delves deep into the intricacies of relationships, class, love, and societal expectations. In the series, Michael played the role of Squire Hamley, a patriarch of an old and respected family, and a traditionalist with deep-set notions about nobility and honor.
After almost exclusively appearing in films for almost a decade, in 2007, he took on the role of patriarch Mr Holbrook in the Emmy-nominated drama "Cranford". Two years later, he appeared in another period drama, "Emma", based on the eponymous novel by Jane Austin.
Michael has also demonstrated his versatility in more contemporary roles. In the mystery drama "Fortitude" (2015-2018), he played Henry Tyson, a wildlife photographer in a small Arctic town grappling with a mysterious killer.
His portrayal of Howard Mollison in the mini-series adaptation of J.K. Rowling's "The Casual Vacancy" (2015) was another highlight, earning him a Satellite award nomination for Best Actor in a Miniseries.
Awards
Over his illustrious career, Michael has been recognized numerous times for his outstanding performances. He won the BAFTA TV Award for Best Actor for "The Singing Detective" in 1987, and again for "Wives and Daughters" in 2000, "Longitude" in 2001, and "Perfect Strangers" in 2002. In 2010, he received an Emmy nomination for his performance in "Emma".
He has also been recognized for his work in film. He earned his first Emmy nomination, along with his first Golden Globe nomination, for his role in "Path to War" in 2002.
In 1990, he received the Olivier Award for his performance in "A Chorus of Disapproval" and "Man of the Moment".
In 1992, he was awarded a CBE, and in 1998, he was knighted for his services to drama, an acknowledgment of his substantial contributions to the performing arts.
Personal Life
Michael married mathematician Anne Miler in 1962, when he was 22 years old. The couple had one son together, Ferguson, who became a ceramics expert and appeared in the BBC reality series "Antiques Roadshow" in 2020. Beyond that, little is known about Michael and Anne's marriage. The actor is notably secretive about his personal life, once responding to an interviewer's question about his wife with 'What wife?'.
In 2001, Michael separated from Anna after his affair with "Harry Potter" set designer Philippa Hart, who is 25 years his junior, became public. In 2007, Philippa gave birth to their first child, son William.; two years later, they welcomed their second son together, Michael Jr.
Interesting Facts and Hobbies
Beyond his love for acting, Michael has a passion for antique weapons, an interest that was ignited during his time on the sets of period dramas. He owns an impressive collection, including some pieces dating back to the 18th century.
In addition to his interest in weapons, Michael is an avid car enthusiast. He once owned an Aston Martin DB4, which he raced in his spare time. He's also a licensed private pilot, a skill he learned while preparing for a role in a play.
Net Worth
Michael's long and successful career in theatre, film and television has not only earned him critical acclaim but also considerable financial success. As of August 2023, his net worth is estimated at more than $20 million, most of which comes from his roles in high-grossing films such as the "Harry Potter" series.