Elaine Hendrix
The American actress Katherine Elaine Hendrix was born on 28th December 1970, in Oak Ridge, Tennessee. Her notable projects include roles in "Dynasty", "The Parent Trap", and "Romy and Michele's High School Reunion".
At the time of Elaine's birth, her father was serving in the Vietnam War, so she was named Katherine Elaine by her mother; however, her relatives and family friends almost always called her by her middle name.
Career
Elaine won a model search in her senior year of high school, and was hired by the Gary Harrison Dance Company. Soon she was modeling for Levi's, Nike, and Mattel, and working with hip-hop artists such as MC Hammer and Keith Sweat. Aged 22, the blonde moved to Los Angeles, California: however, her modeling and dancing career came to an end when she was hit by a car while riding her bike.
After recovering from her accident, Elaine focused on acting, and made her film debut in the 1992 movie "Last Dance", followed by guest-starring appearances in "Fallen Angels" and "Days of Our Lives". For the next three years, the actress made various cameos in popular shows of the time, adding the occasional TV movie to her resume as well.
Elaine had her first recurring role in 1995, playing Agent 66 in "Get Smart", an ill-fated sitcom that ended after just seven episodes. The actress also appeared in plenty of TV movies, with roles in "Lover's Knot", "Mixed Nuts", and "Boys & Girls" amongst others, until 1998, when at 28 years old she was cast in the remake of "The Parent Trap" as Meredith Blake, considered by many to be her breakthrough role.
Meredith Blake was a cold and calculating publicist from San Francisco, who planned on marrying vineyard owner Nick Parker (played by Dennis Quaid) for his money. Meredith was the antagonist of the movie, as Nick eventually remarried his ex-wife Elizabeth James, much to the delight of their twin daughters Hallie and Annie, who had been raised in different countries and never knew of the other's existence until they were sent to the same summer camp, and realized that they'd been separated at birth.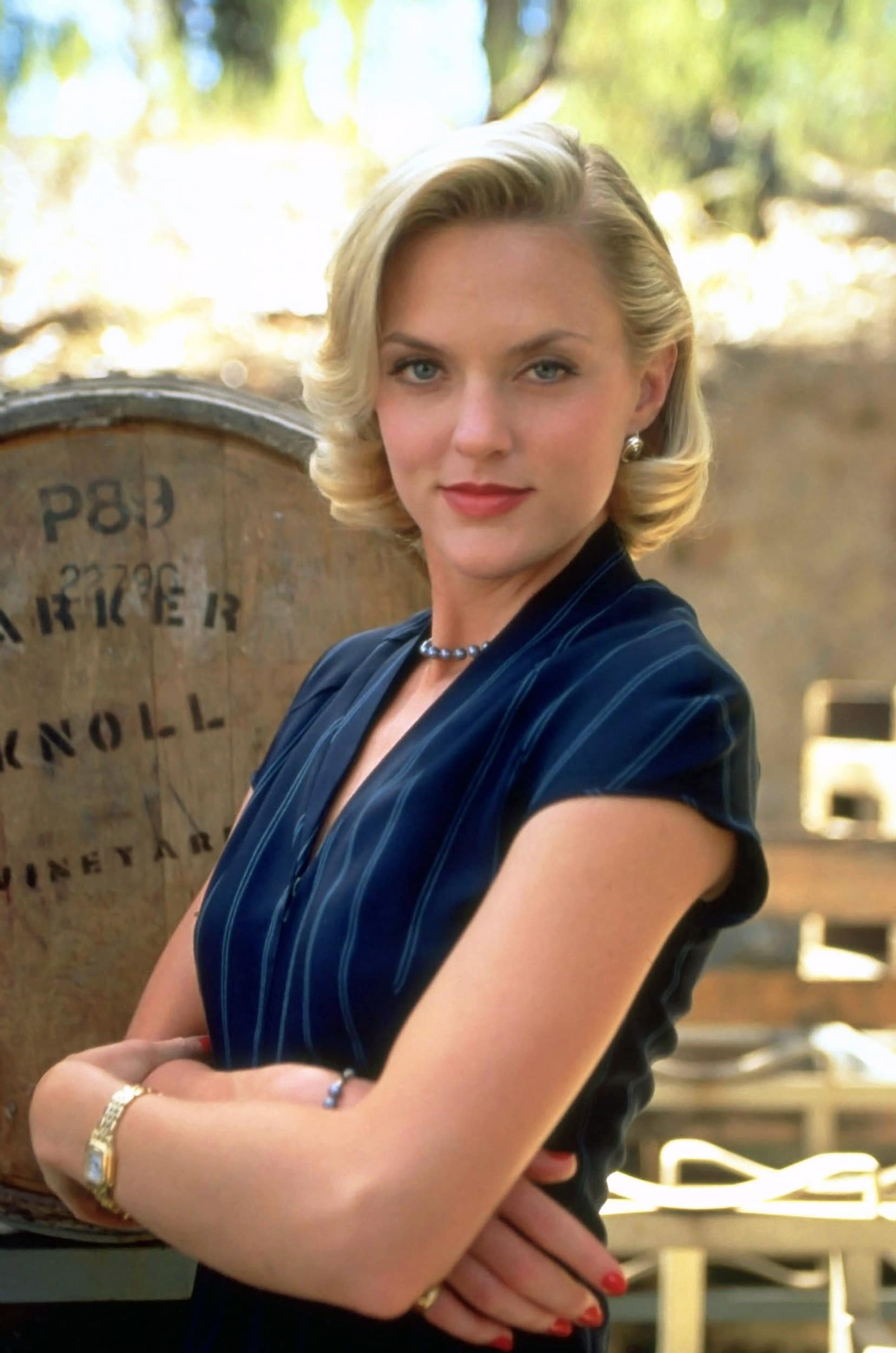 Once reunited, the twins played a number of pranks on Meredith until she demanded Nick choose between her or them – Nick then broke up with the publicist after seeing her true colors. In August 2022, Elaine went viral with a TikTok video in which she questioned whether Meredith was really the villain of the movie, also pointing out that her character was a "foil": that is to say, her negative traits were greatly exaggerated so that viewers would root for the twins' parents to reconcile.
After "The Parent Trap", Elaine didn't have the dazzling career that she may have hoped for. Although 1999 was a good year for the actress with roles in the romcom "Molly" and quirky comedy "Superstar", the Tennessee native soon returned to TV movies and shorts, with a series of decidedly unimpressive projects that sank without a trace.
From 2001 to 2002, Elaine had a small recurring role as Kristen Martin in the science-fiction series "The Chronicle". A year later, she played Ms. Lischak in "Joan of Arcadia", a CBS family drama series about a modern-day teenager who sees and speaks with God. The show examined God from a metaphysical standpoint, rather than a spiritual one, as he quoted the Beatles and Bob Dylan instead of the Bible, and didn't lean towards any religion in particular.
Many independent films followed: "Coffee Date", which started off as a short but later expanded into a feature, and played at film festivals across the States; "Tru Loved", which the blonde also co-produced; and "Twisted Faith", which saw Elaine in the role of lead producer for the first time in her career. In 2009, the actress undertook her most ambitious job to date, as the producer, director, female lead, and writer of "The Cloggers".
The band may be on the rocks but they come together for a Twitter party. Join Elizabeth Gillies, Elaine Hendrix, John Ales, and Robert Kelly as they live-tweet the season finale of SDRR tonight at 10PM.

Posted by Sex&Drugs&Rock&Roll on Thursday, September 1, 2016
Apart from a brief recurring role as Pauline in five episodes of "Poor Paul", Elaine didn't have much luck on the small screen, although she did guest star in "The Mentalist", "NCIS: Los Angeles", and other popular shows. In 2011, she had a short-lived role as Renee in "90210", but was written out of the show after four episodes.
Likewise, Elaine's movie roles mostly went unnoticed. Sometime in the mid-2010s, however, she enjoyed an unexpected career revival when she was cast as a series regular in "Sex & Drugs & Rock & Roll". Her character, Ava Delany, was the main character's live-in girlfriend, and often served as his moral compass when he appeared to be going off the rails. The series ran for two seasons, and followed former rock star Johnny Rock (played by Dennis Leary) as he navigated a tricky relationship with his adult daughter, while trying to reform his old band, The Heathens.
In September 2018, Elaine was cast as Susan Andrews in "Proven Innocent", a legal drama series that ran for one season on Fox, then was cancelled due to poor ratings. A year later, she joined the cast of the "Dynasty" reboot series as Alexis Carrington Colby, replacing actress Nicolette Sheridan. Although the new version of the 1980s series proved itself popular enough to last five seasons, many fans of the original disagreed with some of the changes, such as the inclusion of gay, African-American, and Latin American characters.
Personal Life
As far as we're aware, Elaine has never been married. From 1995 to 1997, the blonde bombshell was in a relationship with actor David Faustino, an unusual couple due to their many differences, but appearing to share a close bond until their unexpected split.
Years later, the "Parent Trap" star was linked to producer Christopher J. Corabi; however, the exact timeline and nature of their rumored relationship has yet to be confirmed. Some sources claim that Christopher is Elaine's first love, while others maintain that the duo had an intense fling in 2015 before going their separate ways. Whatever the case, Christopher and Elaine have yet to speak on the reports.