Who is Miguel Varoni?
Colombian-Argentine actor, director and TV show host Miguel Americo Belloto Gutierrez was born in Buenos Aires, Argentina, on 11 December 1964, making Sagittarius his zodiac sign. He has 36 acting and 18 directing credits, and is perhaps still known best for directing all 172 episodes of the popular 2008 crime action series "Sin Senos No Hay Paraiso", which starred Catherine Siachoque and Carmen Villalobos, and follows the tragic story of Catalina Santan, who's risking her life to have large breasts, so that she could attract the attention of drug lords.
Miguel's currently shooting for the upcoming series' "Pedro el Escamoso" and "Te Dejare de Amar", starring in both.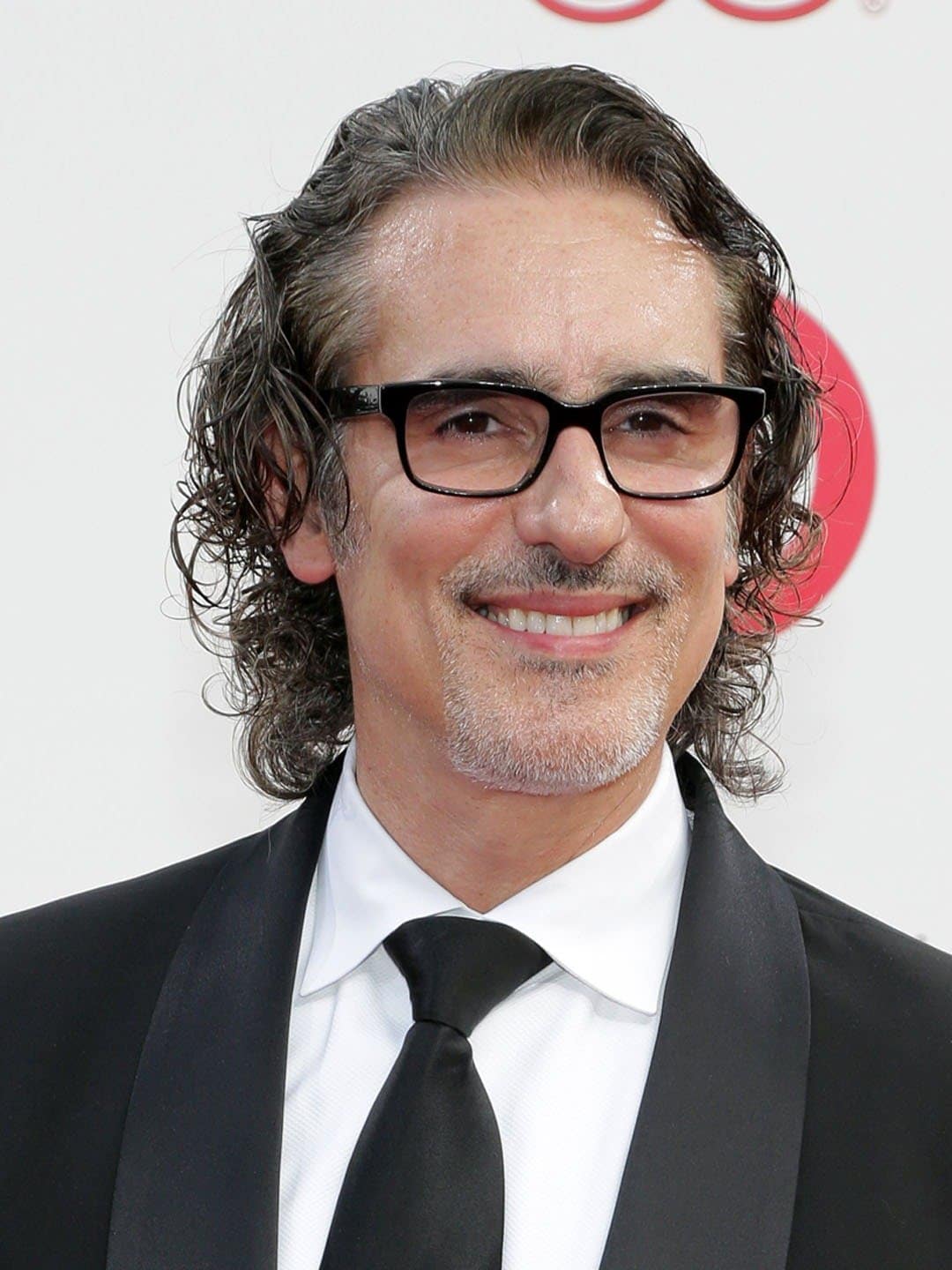 Education and early life
Miguel was raised alongside his three half-siblings Luis Alberto Granados, Ylia Bellotto and Maria Margarito Giraldo in Buenos Aires, by their father Americo Bellotto and mother Teresa Gutierrez, who was a famous Colombian actress, and who died aged 81 on 9 March 2010.
Miguel studied at a local high school in Buenos Aires, and was 15 when he became interested in acting; he looked up to his mother who was the star of many telenovelas and occasionally took Miguel to her TV series sets.
He matriculated in 1982, and then enrolled at acting school, from which Miguel graduated with a Bachelor's degree in 1986.
Roles in TV series
Miguel's debut TV series role was playing the lead character Arturo Sanclemente in all 139 episodes of the drama "Gallito Ramirez", which also starred Carlos Vives and Margarita Rosa de Francisco, and follows two youngsters who've fallen in love.
In 1986 and 1987, Miguel starred as Mateo Santini in all 116 episodes of the drama "El Angel de Piedra", which also starred Raquel Ercole and Alvaro Ruiz, and follows 10 years old boy Mateo Santini whose father's been found naked and dead in his backyard, after committing suicide. Miguel's following role came in 1993, when cast to play the main character Daniel Clemente in all 190 episodes of the romantic drama "La Potra Zaina", and some of his following roles were in the drama "Te Dejare de Amar", the drama "Las Juanas", and the romantic drama "La Sombra del Arco Iris".
In 2000, he starred as Dionisio Pinzon in all 146 episodes of the mystery "La Caponera", and the following year saw him play the lead character Pedro Coral Tavera, in 140 episodes of the drama "Pedro el Escamoso", which also starred Wilson Rangel and Javier Gomez, and follows the lives of several Colombian men.
Some of Miguel's most notable performances in the 2000s were in the comedy "Como Pedro por su Casa", the romantic drama "Learning to Love" and the comedy "Seguro y Urgente".
In 2011 and 2012, he starred as Javier Ruiz in all 163 episodes of the crime action "Behind Closed Doors", which also starred Gabriel Porras and Wayne LeGette, and follows the lives of two wealthy families involved in criminal activities.
Miguel's three most recent TV series roles have been in a 2018 episode of the romantic crime drama "Lady of Steel", 45 episodes of the 2018 crime action "El Senor de los Cielos" and the 2019 episode "Evidencia Crucial" of the comedy "Betty en NY".
Roles in movies
Miguel's debut film role was playing the lead character Eduardo in the 2005 romantic comedy "Mi Abuelo, mi Papa y Yo", which also starred Jaime Barbini and Juan Fernando Sanchez, and was written and directed  by Dago Garcia; it follows the love lives of three men.
The year 2007 saw Miguel star as Emilio Lopez in the action adventure comedy "Ladron que Roba a Ladron", which also starred Fernando Colunga and Julie Gonzalo, and follows two thieves as they're planning to rob the most successful thief they know – Moctesuma Valdez.
In 2010, Miguel appeared in both the crime thriller "Sin Tetas no Hay Paraiso" and the action "Mas Sabe el Diablo: El Primer Golpe", and in 2015, he portrayed Emilio Sanchez in the popular comedy "Ladrones", which starred Fernando Colunga and Eduardo Yanez, and was directed by Joe Menendez. It follows the life of legendary thief Alejandro Toledo, and the movie won one of its two award nominations; this is also Miguel's most recent film role.
Other credits
Some of Miguel's most notable directing work has been on the 1998 romantic series "Carolina Barrantes", the 2011 drama series "Ojo por Ojo", and the 2021 adventure comedy series "Loli's Luck".
His two recent talk-show appearances have been in "Don Francisco Te Invita" and "100 Dias Para Enamorarnos".
Awards and nominations
Miguel was nominated for a 2019 PRODU Talento Award for Producer – De Serie, Superserie or Telenovela, for "Betty en NY".
Love life and marriages
Miguel's married twice. His first wife was Colombian actress Patricia Ecole; she has 24 acting credits, and is perhaps still known best for playing the supporting character Rosario Montes in three episodes of the 1994 drama series "Las Aguas Mansas". Miguel and Patricia married on 18 October 1991, but divorced on 31 May 1993.
Miguel and his second wife, Colombian-American actress Maria Alexandra Catherine Siachoque Gaete married in a large ceremony in 1997; she has 24 acting credits, and is perhaps known best for starring as Lys Antoine in 15 episodes of the 2022 mystery thriller series "Dark Desire".
There are no other women whom Miguel's perhaps been with, that we know about; he's married to his second wife Catherine Siachoque as of August 2023, and doesn't have children.
Interesting facts and hobbies
Miguel's credited with making the dance 'El baile del Pirulino' popular in South America; he performed it in the series "Pedro el Escamoso". For his role in the series, Miguel had to change his bad habits, and began working out at the gym every day, and eating only healthy foods.
He's an Instagram star as over 2.1 million people are following him on the network today, while he's posted over 1,500 pictures and videos; most show him during his everyday life.
He loves animals, with cats and horses being his favorites.
Miguel's passionate about travelling and has been to many South American countries and US states.
One of his favorite actors is John Leguizamo, while some of his favorite movies include "The Infiltrator", "To Wong Foo, Thanks for Everything! Julie Newmar" and "Summer of Sam".
Height, eyes and wealth
Miguel's age is 58. He has brown hair and eyes, is 6ft 3ins (1.9m) tall and weighs around 210lbs (95kgs).
Miguel's net worth's been estimated at over $4.5 million, as of August 2023.