Who is Shante Broadus?
Shante Broadus, also known as Shante Taylor, is best known as the wife of rapper Snoop Dogg. She's played a significant role in Snoop Dogg's life and career, managing his business, while she is also the founder of the Boss Lady Entertainment.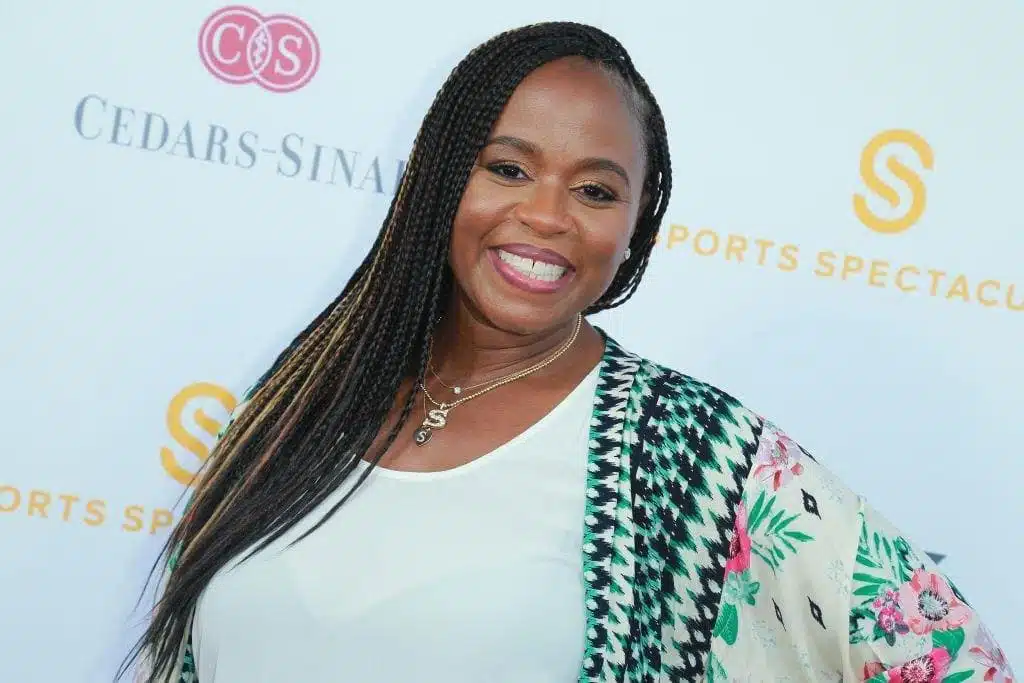 Shante Broadus Wiki: Age, Childhood, and Education
Shante Monique Taylor was born on 30 October 1971, in California USA. Of African American ancestry, she hasn't revealed much about her family, including her parent's names and vocations, but has said that she has two siblings, Jermaine, and Sharelle Fuller. She attended Long Beach Polytechnic High School, and it isn't known if after matriculation she pursued any kind of higher education.
Career
She founded Boss Lady Entertainment, which includes a TV production company and a fashion line. As Snoop Dogg's career manager, she's played a vital role in his success. Shante produced the documentary "Reincarnated" (2012) and appeared in shows including "E! True Hollywood Story" (1996), "Steve Harvey in Celebrity Family Feud" (2008), "The Mo'Nique Show" (2009), "Snoop & Son: A Dad's Dream" (2015), and "Celebrity IOU" (2020).
Apart from her entertainment ventures, Shante is a philanthropist, supporting various charity programs. Her commitment to giving back to communities is notable.
Shante Broadus and Snoop Dogg Relationship Timeline
Shante Broadus and Snoop Dogg met in high school and began dating. They had two sons, Cordé and Cordell, before marrying on 12 June 1997, at The Ritz Carlton in Marina Del Rey. Their daughter Cori was born in 1999.
As Snoop Dogg gained recognition in music and acting, their marriage faced challenges. He filed for divorce in 2004, candidly admitting to infidelity during his music tours. However, when their daughter was diagnosed with Lupus, Snoop Dogg reconsidered his decision, prioritizing family over separation.
They renewed their wedding vows on 12 January 2008, surprising Shante with the heartfelt move. Despite publicized allegations of cheating, Shante publicly shared her wedding ring on Instagram. They have since stayed together, attending events such as the 33rd Annual Cedars-Sinai Sports Spectacular.
Shante's role extended beyond her immediate family, as she embraced being a stepmother to Julian Corrie and a grandmother to Zion.
Net Worth
According to sources, Shante Broadus's net worth is estimated at $5 million, as of mid-2023.
Appearance and Body Measurements
Shante Broadus has dark brown eyes and black hair. She stands at a height of 5ft 6ins (1.68m), weighs approximately 140lbs (62 kg), her vital statistics are 38-32-40, and her bra size is 36B.
Shante Broadus Husband, Snoop Lion (aka Snoop Dogg) Short Bio, How Old is He?
Snoop Dogg, birth name Calvin Cordozar Broadus Jr., was born on 20 October 1971, in Long Beach, California USA.His parents, Beverly Tate and Vernall Varnado, raised him despite facing early familial disruptions, hardships which shaped Snoop's affinity for music and sports during his upbringing.
Growing up in challenging neighborhoods exposed him to street life and gangs during his youth. He attended Long Beach Polytechnic High School, where he showed talents for football as well as academics.
However, Snoop's passion for music ignited early on  inspired by hip-hop icons like N.W.A and Ice-T, he began crafting rhymes as an outlet for creative expression. This passion led him to connect with Dr. Dre, a pivotal moment that launched his career. His collaboration with Dr. Dre on "Deep Cover" attracted attention, eventually leading to his signing with Death Row Records.
In 1993, Snoop Dogg released his debut album "Doggystyle". under Death Row Records. The album soared to the top of the Billboard 200 chart, featuring hits such as "Gin and Juice" and "Who Am I? (What's My Name?)". His distinctive flow and laid-back demeanor carved a unique place for him in hip-hop.
Subsequent albums, including "Tha Doggfather" (1996), "Da Game Is to Be Sold, Not to Be Told" (1998), and "No Limit Top Dogg" (1999), showcased his versatility and solidified his reputation.
In 2004, Snoop Dogg released "R&G (Rhythm & Gangsta): The Masterpiece", featuring the chart-topping hit "Drop It Like It's Hot" with Pharrell Williams, reaffirming his mainstream status.
Snoop's musical exploration continued with hits like "Sensual Seduction" from "Ego Trippin'" (2007), revealing his multi-faceted artistry, and collaborations with diverse artists highlighted his musical range.
Beyond music, Snoop ventured into acting, featuring in the films "Training Day" (2001) and "Starsky & Hutch" (2004), expanding his influence.
While his success soared, Snoop faced controversies over explicit lyrics and legal issues. His diverse musical blend embraced gangsta rap, G-funk, and West Coast hip-hop.
Snoop's ventures extended beyond music and acting. He founded Doggystyle Records in 1995, nurturing emerging talent and retaining creative control. His culinary passion led to the YouTube show "Martha & Snoop's Potluck Dinner Party" alongside Martha Stewart, showcasing his connection with diverse audiences.
Snoop has continued to make new music, and in 2018 released the gospel album "Bible of Love". This was followed by 2019's release "I Wanna Thank Me", while in 2021 he released the album "From that Streets 2 that Suites". To speak further of his accomplishments, "BODR" (2022) and "Missionary" (2023) are his latest albums.
Snoop's philanthropic endeavors include supporting at-risk youth and community development. His cultural impact earned him Grammy nominations, and a star on the Hollywood Walk of Fame.
His legal troubles have sometimes overshadowed his career. His first incident traces back to right after high school, when he was arrested for cocaine possession shortly after graduation and spent the next three years in and out of prison. In 1990, he was convicted of felony drug possession, and possession for sale.
During the recording of his album "Doggystyle" in 1993, Snoop Dogg faced a serious accusation, being arrested in connection with the death of a rival gang member allegedly shot by his bodyguard. Both were charged with murder, with Snoop Dogg driving the vehicle from which the shooting allegedly occurred. They were acquitted in 1996 after being defended by Johnnie Cochran.
In 2006, Snoop Dogg faced multiple airport-related issues. He was detained at John Wayne Airport with a collapsible police baton, and later arrested for firearm possession and marijuana transportation at Bob Hope Airport. In 2006, he was arrested for possession of marijuana, cocaine, and a firearm, resulting in probation, community service, and suspended sentences. He faced similar issues at Heathrow Airport in London in 2006, leading to a ban from the UK, which was lifted in 2010.
He has had a number of other run-ins with the law, including sexual assault allegations in 2005 and 2022.
According to authoritative sources, Snoop Lion's net worth is estimated at $160 million, as of mid- 2023.