Who is Callan McAuliffe?
Australian actor Callan Ryan Claude McAuliffe was born under the zodiac sign Aquarius, in Sydney, New South Wales, Australia, on 24 January 1995. He has 32 acting credits, and is perhaps known best for portraying the lead character Bryce Loski in the 2010 romantic comedy movie "Flipped", which also starred Madeline Carroll and Rebecca De Mornay, and which Rob Reiner wrote and directed. It follows two elementary school attendees as they've developed feelings for each other – the film won two of its four award nominations.
He's currently shooting for the upcoming movie "Expectations".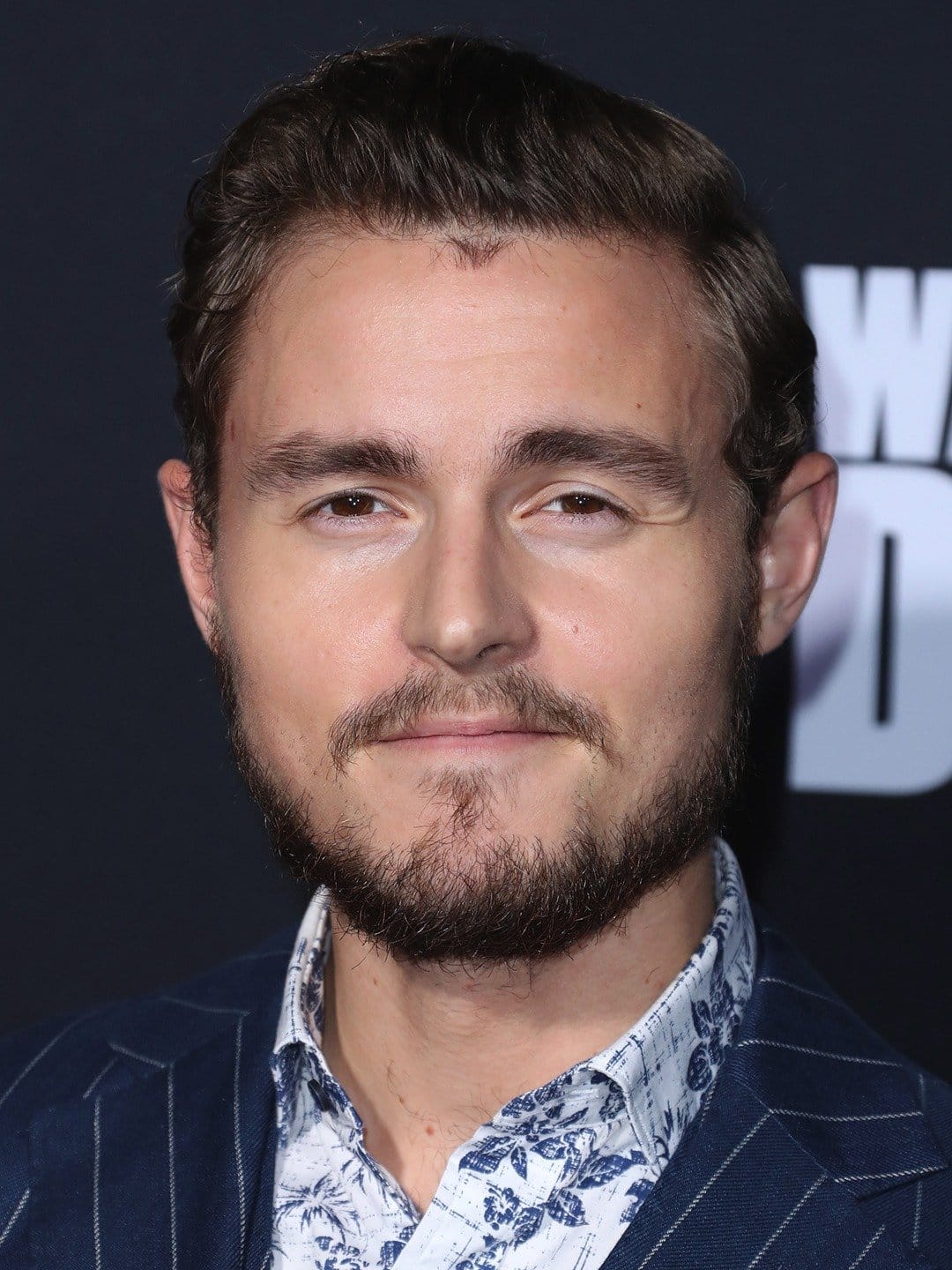 Early life and education
Callan was raised in Clontarf, Sydney as an only child, by his father Roger McAuliffe who's an author and journalist, and mother Claudia Keech who's a housewife; Callan's two grandparents were Irish, and famous Australian actress, producer and director Jacinta John is his cousin.
He fell in love with acting at a very early age, and was nine when he made his debut film appearance, portraying Young Jonathan in the 2004 short drama "D. C.", which stared Matt Butcher and James Caitlin, and was written and directed by Iain P. F. McDonald; Callan's been active in the film industry ever since.
He studied at the all-boys school Scots College, and was passionate about music while growing up; he was the school's head chorister, and ranked #1 on his 2008 London Trinity musical theatre exams.
Callan was also successful at sports and had a plan to pursue a career as an athlete, however, he suffered an injury which led him to focus more on acting. He studied at a local high school in Sydney and upon matriculating in 2013 didn't enroll at college.
Roles in TV series
Callan's debut TV series role was playing a supporting character in four episodes of the 2007 action "Comedy Inc.", which starred Jim Russell and Paul McCarthy, and follows a group of stand-up comedians; the series aired from 2003 through 2007 and was nominated for nine awards. The remainder of the decade saw Callan appear in an episode or two of the family drama "Blue Water High", the adventure "Resistance" and the family comedy "Packed to the Rafters".
The year 2011 saw him play Young Quick Lamb in two episodes of the drama mini-series "Cloudstreet", which starred Kerry Fox and Geoff Morrell, and follows two Australian working-class families as they're living at One Cloud Street from 1943 through 1963; the mini-series won five of its 18 award nominations.
In 2016, Callan portrayed Brian in seven episodes of the comedy "Blow Your Own Trumpet", starring alongside Lucy Green and Luke Spencer Roberts; it follows young Australian girl Chloe Anderson, who's travelled to America to convince people that it's wrong to support Donald Trump.
— Callan McAuliffe (@CallanMcAuliffe) August 30, 2021
One of Callan's most notable TV series performances has been portraying Alden in 55 episodes (2017-2022) of the horror thriller "The Walking Dead", which starred Andrew Lincoln and Norman Reedus, and was created by Frank Darabont. It follows a group of people struggling to survive in a world overrun by zombies, the series aired from 2010 through 2022, and won 84 of its 320 award nominations.
Callan's since appeared in only a single TV series, portraying Carson Price in the 2022 episode "A Thin Later or Rock" of the crime mystery "Big Sky".
Roles in movies
The year 2009 saw Callan star as Greg Logan in the short comedy "Franswa Sharl", and in 2010, he portrayed Bud in the popular crime comedy "1MC: Something of Vengeance", which starred Liliya May and Laurence Coy, and was written and directed by Martyn Park. It follows Sarah Volkova aka 1MC as she's after vengeance.
Some of Callan's following roles were in the action science fiction adventure "I Am Number Four" and the drama "Boys on Film 6: Pacific Rim" both in 2011, and the 2012 biographical drama "Underground: The Julian Assange Story". In 2013, he portrayed Teen Jay Gatsby in the hit romantic drama "The Great Gatsby", which starred Carey Mulligan and Leonardo DiCaprio and was written and directed by Baz Luhrmann. It follows the life of Wall Street trader Nick, and the movie won 50 of its 136 award nominations, including Oscar wins for Best Achievement in Production Design and Best Achievement in Costume Design.
Callan could then have been seen appearing in the 2013 romantic crime drama "Beneath the Harvest Sky", the 2014 action crime thriller "Kite" and the 2014 action science fiction adventure "Robot Overlords". In 2015, he played Henry Ward in the biographical historical movie "The Stanford Prison Experiment", which starred Ezra Miller and Tye Sheridan, and was directed by Kyle Patrick Alvarez. It follows a Stanford professor of psychology who created a mock prison in the basement of the college in 1971, and chose 24 students to take on roles of guards and prisoners; the film won four of its seven award nominations.
Some of Callan's most recent film roles have been in the 2022 short drama "Tall Poppy", and in 2023 the comedy "The Duel" and the romantic drama "About Him & Her".
Other credits
Callan sang the song "I'm Always Chasing Rainbows" in the 2009 short comedy movie "Franswa Sharl".
He received special thanks for the 2014 short documentary movie "Kite: The Making of Kite".
Some of his recent talk-show appearances have been in "Talking Dead", "Show Me More" and "What's Popping!"
Awards and nominations
Callan's won two of his four award nominations: a 2014 Young Artist Award for Best Performance in a Feature Film – Supporting Young Actor for "The Great Gatsby", and a 2020 CinEuphoria Merit – Honorary Award for "The Walking Dead" (shared with colleagues).
He was nominated for two Equity Ensemble Awards for Outstanding Performance by an Ensemble in a Telemovie or Mini-series in 2012 and 2013, for his and his colleagues' performance in "Cloudstreet" and "Underground: The Julian Assange Story", respectively.
Love life and relationships
Callan's highly secretive when it comes to sharing the details of his love life with his fans, but we still know about two girls whom he's dated.
He was 16 when he began dating Ariel Winter, an American actress with 81 credits to her name, perhaps known best for voicing the lead character Sofia in all 108 episodes (2012-2018) of the animated family adventure series "Sofia the First".
Callan was then in a relationship with Charlotte Wilson, a non-celebrity American girl whom he featured in many of his Instagram pictures and videos; the two were together for around two years.
There are no other girls whom Callan's perhaps been with, that we know about; he seems to be unattached as of August 2023, hasn't married and doesn't have children.
Interesting facts and hobbies
Callan's also an author; he revealed on his Instagram account on 23 August 2017 that he had finished his first novel "The Hill Ghost", and it was published in 2018.
He's a philanthropist, and became the UNICEF Australia's national ambassador in November 2013; he's today also the youth ambassador of the non-profit organization California Wolf Connection, which rescues wolf-dogs and wolves.
The first US Consul to Australia Joseph Augustus Henriques was Callan's great-great-great-grandfather.
He's followed by nearly 230,000 people on Instagram and has posted 58 pictures and videos onto the network; most of Callan's pictures feature him spending his spare time with his friends.
He loves being in nature, and enjoys going hiking and rock climbing.
One of Callan's favorite actors is Colin Firth, and some of his favorite movies include "A Single Man", "Bridget Jones' Diary", and "The King's Speech".
Appearance and net worth
Callan's age is 28. He has brown hair and eyes, weighs around 170lbs (76kgs) and is 5ft 11ins (1.8m) tall.
Callan's net worth's been estimated at over $3 million, as of August 2023.