During the era of serial dramas in the 1990s, Sherilyn Fenn was one of the most prominent young actresses OF the time. Her most notable work would be in the television series "Twin Peaks," which ran from 1990 to 1991, along with a reunion third season that aired in 2017. She portrayed the femme fatale of the series, the high schooler Audrey Horne, who would become a household name during "Twin Peaks"' popularity.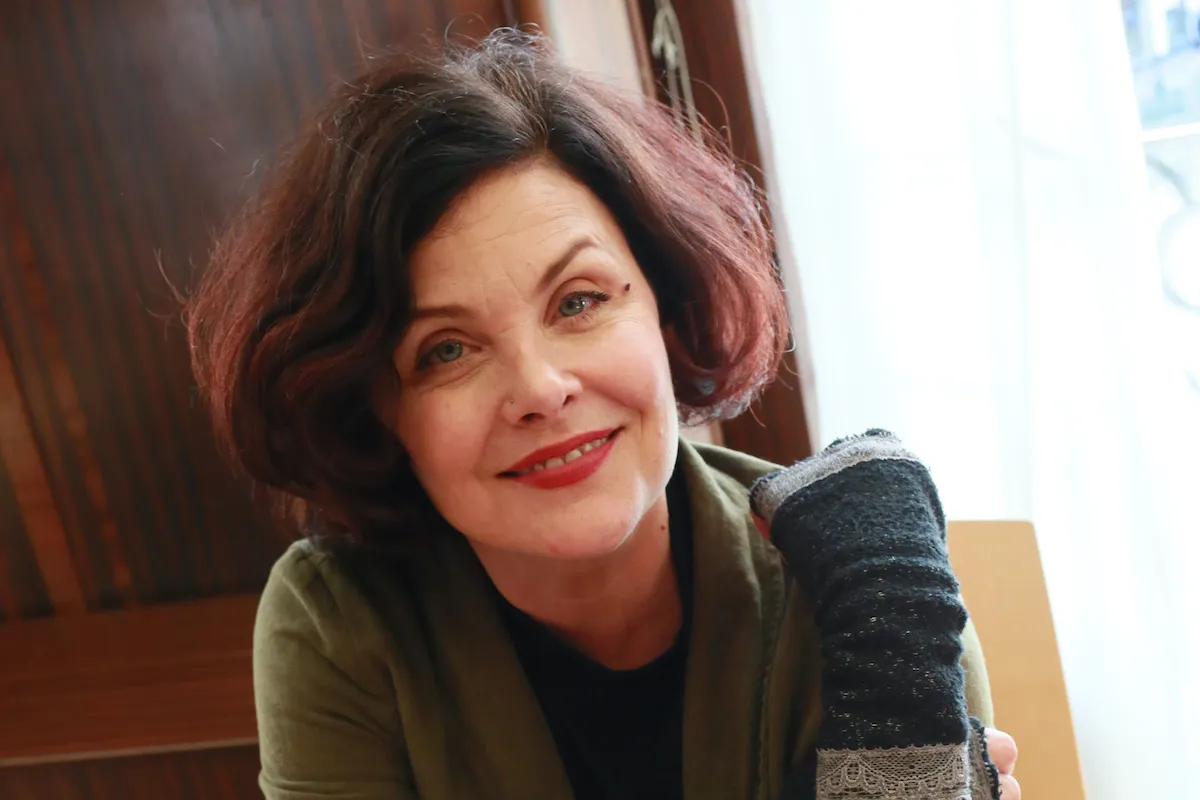 Sherilyn Fenn's Early Years
Sheryl Ann Fenn was born on 1 February 1965 into a family of musicians living in Detroit, Michigan USA. Her Italian and Hungarian mother's side of the family had notable names such as Suzi Quatro, who had an award-winning career as a singer. Her mother was a keyboard player, and her grandfather worked as a jazz musician. Her father was no stranger to show business as well, having managed several rock bands during their prime, including Alice Cooper.
Because of her parents' careers in music, Sheryl often traveled with her siblings; it was a struggle for her to adjust to new schools, but they eventually settled in Los Angeles. It was then that she developed an interest in acting, and became sure that it was the thing she wanted to do with her life. She dropped out of school to enroll at the Lee Strasberg Theatre Institute, which would mark the beginning of her acting career.
Early Acting Career
Sherilyn started her career by appearing in a lot of low-budget films, but with names that would eventually make it big in Hollywood – some of the actors and actresses she shared the screen with include Josh Brolin, Charlie Sheen and Johnny Depp. Mostly appearing in teen movies during the late 1980s, some of her projects included "The Wild Life," "Zombie High," and "The Wraith". She was also a part of "Just One of the Guys," which would later develop a cult following.
Sherilyn also appeared during a first-season episode of "21 Jump Street," in which she portrayed a high school student who engaged with Johnny Depp's character. Both of them were unknown at the time, though "21 Jump Street" would shoot Depp's career into stardom.
It was difficult for her to get a break in the industry, as she often encountered exploitative directors who wanted to use her for erotic films, which were popular at the time. With the help of a dedicated agent, she managed to land her first starring role in "Two Moon Junction"; while it was a starring film, it was considered another project that focused more on sex, and she was embarrassed after its release, only claiming later that she did it because she wanted to broaden her experience as an actress. Before her career could further spiral down this path, she pushed for a more significant role, which led to "Twin Peaks."
"Twin Peaks"
"Twin Peaks" began airing in 1990, and followed the story of FBI Special Agent Dale Cooper, played by Kyle MacLachlan, and his partnership with the local Sheriff, played by Michael Ontkean. The show began with the premise of the murder of the homecoming queen, a plot that later expanded to include supernatural elements. The show was highly successful, leading to a feature film and several tie-in books. It was a style of show that would become a trope for future films and shows, inspired by "Twin Peaks" eerie setting, melancholic vibes, and supernatural mysteries.
Sherilyn was 25 when the series began, and played the role of Audrey Horne, one of the characters that really resonated with the fans. Her character had an unrequited love for the series lead, Dale Cooper, and she also became an icon for her fashion sense, often seen wearing a 1950s style that consisted of tight sweaters and plaid skirts. The idea of a femme fatale that could allure you yet retain a daddy's girl vibe was something unheard of before on television. It was a complex character that Sherilyn performed to the best of her ability, leading to more projects, and award nominations.
The femme fatale role suddenly became her thing; she was often cast as a similar character in projects such as "Desire and Hell at Sunset Motel" and "Wild at Heart." Eventually, she decided to steer away from those roles to avoid being typecast by the end of "Twin Peaks."
Post "Twin Peaks" Popularity and Projects
Fenn became a sex symbol, often regarded as one of the most beautiful people in the world, appearing in popular magazines such as "Playboy," "People," and "US Magazine", and in commercial campaigns for several luxury fashion brands. However, her desire to move away from the sex symbol stereotype led her to pursue more independent work, in whiche she was fulfilled in more varied roles.
One of the highlights of her career was the film "Of Mice and Men," an adaption of the John Steinbeck novel, in which she appeared alongside Gary Sinise and John Malkovich. Her performance earned critical acclaim as she finally broke through and became more than just the beautiful girl in the film. This led to more projects, such as "Ruby," "Three of Hearts," and "Boxing Helena." She then returned to television, appearing in projects such as "Tales from the Crypt" and "Liz: The Elizabeth Taylor Story."
During the latter part of her career, she became more involved in television appearances, often appearing as a guest. Some of the popular shows she worked on include "The Outer Limits," "Dawson's Creek," "Gilmore Girls," "Boston Public," and "The 4400." She didn't prefer working in long-term roles, wanting to keep her options open in case an interesting project came along.
Return to "Twin Peaks"
In 2017, "Twin Peaks" launched its third season, set 25 years after season two. It consisted of new cast members as well as the return of many familiar faces, including Sherilyn as her character Audrey, with many of the storylines linked to the original investigations of the first series, but also extended to other locations in the United States. The show gained critical acclaim thanks to its continued use of unconventional structure and performances. To date, it's considered one of the best shows to have launched during the 2010s era.
Personal Life
Sherilyn Fenn met Johnny Depp on the set of the short film "Dummies" and they started dating; it was one of the reasons she made a guest appearance during the first season of "21 Jump Street." At the time, both were relatively unknown actors; they dated for several years before calling it quits. She recalled Johnny as her first love and even defended him during the Johnny Depp and Amber Heard trial, telling the media that Johnny was never the type to act as all the allegations mentioned about him.
Other relationships Sherilyn had been in included those with singer Prince, and was married to guitarist Toulouse Holliday (1994-97) with whom she has a son. She has another son born in 2007, apparently with Dylan Stewart with whom she was in a relationship from 2006 to 2013.