All five venture capitalists, called "sharks," who get pitched products or services by start-up entrepreneurs in "Shark Tank," the business reality TV show that premiered in 2009, are undeniably wealthy. After all, they can afford multi-million investments into businesses presented to them in the negotiation room called 'the shark tank.' Because of that, the viewers feel that all tycoons are equally rich, which cannot be accurate.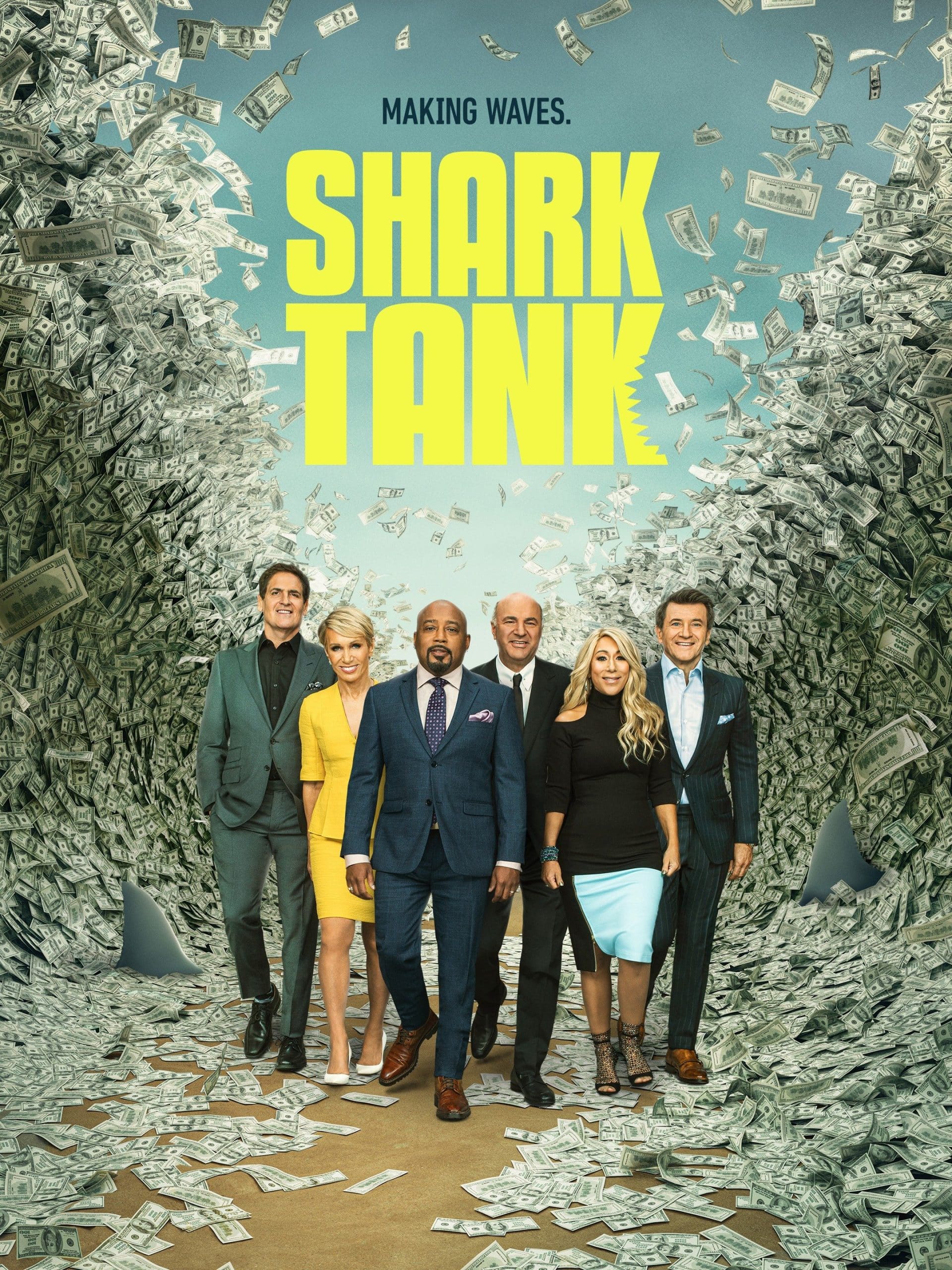 The sharks may get a similar amount for their appearances in the show, to prevent them from feeling disrespected. However, the speculated average sum of US$50,000 per episode is a drop in the bucket for their portfolios; the investment opportunities are what they want for the invested time. Each entrepreneur has about 45 minutes to present their product, service, or company, and the editing cuts the pitch to about 11 minutes. The potential investors then ask extra questions, criticize or praise the business model, and if interested, make their offer.
The entrepreneur must then decide whose offer to accept; since all sharks can finance the deal, their expertise, free time, and the requested degree of shares or royalties play a critical role. At that point, they must determine the venture capitalist's net worth if the business requires extra capital. Also, entrepreneurs should understand how the investors amassed their wealth, and whether they only want to pump money and wait for returns or expect to control the company. We studied the investors' economic standings to help them.
Everyone is at least a hectomillionaire
Ever since "Shark Tank" aired as an American franchise of the British TV show "Dragons' Den," which was a version of the Japanese TV show "Money Tigers," viewers have wondered why the investors are even there. Even without knowing their life stories, viewers can see that each cast member is unbelievably wealthy, and doesn't need a modest cast member salary.
Unsurprisingly, they could earn far more money improving their existing business or expanding into more industries than sitting in the studio for hours. Additionally, they have hundreds of investment offers coming their way and, being who they are, should pay managers or financial advisors to pinpoint promising endeavors. While the answer is complicated, the venture capitalists somehow remain dedicated to "Shark Tank;" six of seven leading cast members appeared in nearly all 14 seasons aired between August 2009 and May 2023.
Kevin Harrington was a primary cast member in the first two seasons before leaving, while Daymond John, Barbara Corcoran, Robert Herjavec and Kevin O'Leary have appeared in all 14 seasons. Mark Cuban, the wealthiest investor, was absent from season one, guest starred in season two, and became a series regular in the third. Lori Greiner had a similar story; she was missing from the first two, became a guest star in the third, and was promoted to the main cast in the fourth season. Let's break down their estimated fortune.
Mark Cuban is the richest
Anyone who's watched the show can see the admiration the other four sharks have for the American billionaire Mark Cuban. Although he was a late addition, he was already a billionaire when he joined the show. Mark immediately captivated the audience with his kind heart and generous offers but also confused many. Jim Taylor, associated with the Florida Small Business Development Center at the University of South Florida, validated their doubts a few years after Mark joined, saying that 'billionaires and decamillionaires rarely listen to business presentations from tiny businesses. Mark Cuban is worth approximately $2.5 billion, and if he earned a conservative 6% yearly, that would grow his net worth by $150 million annually.' For reference, the best deal in the TV show's history, the company producing Scrub Daddy, now makes about $20 million annually.
Regardless, Mark Cuban never left his seat, and remains by far the wealthiest, with an estimated net worth of $5.1 billion in August 2023. He has many business adventures, but the one that made him the most money was his ownership of the Dallas Mavericks basketball team, which competes in the NBA; it was a failing enterprise when Mark bought it on 4 January 2000 for $285 million. He completely restructured its operations and implemented his experience as a technology pioneer, such as allowing fans to pay for tickets and merchandise with crypto currencies Dogecoin and Bitcoin. He was a big investor in both, as he deemed them a better alternative than gold.
Mark also founded Broadcast.com, an Internet company broadcasting radio and professional sports games online, in 1995. He grew it for four years before selling it to Yahoo for $5.7 billion. Mark is an author and investor in various businesses away from the cameras, including Mahmee, Luminaid, Injective Protocol, and Veldsokoene. He co-founded Cost Plus Drugs in January 2022 to cut the costs of generic prescription drugs. Moreover, Mark helps the less fortunate through his non-profit, Mark Cuban Foundation. According to Sharkalytics.com, he invested nearly $20 million via 85 deals in 111 episodes of "Shark Tank," the show's record.
Barbara Corcoran's wealth rose drastically
An American venture capitalist, Barbara Corcoran acquired initial wealth by selling her real estate brokerage, The Corcoran Group, for $66 million in 2001 to NRT. Her net worth increased dramatically in the last few years to about $400 million, because of an unexpected investment; it was previously at around $100 to $150 million. Barbara invested $5.5 million into 53 deals during 82 episodes, and has said in July 2023, that she's struck between 500 and 700 deals since 2009, but most fell through. Barbara is notable for financing Coverplay, a company that sells slipcovers for children's travel play yards, of which she obtained a 40% stake for $350,000.
However, her most successful investment is The Comfy, 'a unique ginormously awesome wearable blanket.' None of the sharks wanted it, so Barbara, primarily out of the kindness of her heart, paid $50,000 for 33,33% of the company in 2017. The Comfy's owners reported hitting $1 million in sales in 2018, and $15 million less than a year later. Barbara said the business 'made her $468 million in three years,' meaning by 2020 or 2021. According to the CEO, the company earned $75 million in 2021, amid problems with transport and inventory due to the pandemic, and profited about $40 million in 2022. Barbara is currently the leader of Forefront Venture Partners, which she uses to invest in deals in "Shark Tank." Therefore, she likely received less than the total amount of over $460 million after paying taxes, disbursing salaries, and sharing profits with her partners.
Barbara is also a columnist for several publications, and has authored several books. However, getting there wasn't easy, as she had dyslexia and struggled in school because she was labeled 'the dumb kid.' Additionally, her father had trouble with alcohol and mistreated her mother, so they struggled to raise Barbara and her nine siblings. Consequently, she worked 20 jobs before she turned 23, one of which led to her involvement with real estate.
Kevin O'Leary is on par
Kevin "Mr. Wonderful" O'Leary is a Canadian entrepreneur who founded SoftKey International, now The Learning Company, a business creating educational software, in 1986. He built it up for 13 years before selling it to Mattel in 1999 for US$4.2 billion. He is now worth about US$400 million and invested roughly $8.5 million into 40 deals throughout 131 "Shark Tank" episodes. Kevin started various companies, including Storage Now, O'Shares Investments, O'Leary Publishing, and O'Leary Fine Wines. His deal with a meal-kit delivery company, Plated, gave him a significant return, as the business sold for $300 million in October 2018, the highest company exit in the show's history. Kevin attracted the most attention for his cold, bullying attitude towards struggling entrepreneurs in "Shark Tank," his love of quality suits, and his massive watch collection, as he feels watches are an appreciating asset. Kevin's nickname is sarcastic, as his "wonderful" deals are often mean. They are profitable but significantly limiting for the entrepreneur, as they often involve taking on loans or giving up the controlling share of the business. Kevin also appeared in the British version of the show, "Dragons' Den," between 2006 and 2014, where he earned the nickname. Nonetheless, he enjoys the reputation, and has named his holding company Something Wonderful.
Kevin also tried to get into politics in early 2017; he wanted to be a leader of the Conservative Party and Canadian president in the 2019 elections. However, he left in April 2017 because he lacked the support to beat Justin Trudeau. Although he criticized cryptocurrency as an alternative, Kevin was involved in the FTX collapse in 2022, when the court found that he received $15 million to promote the cryptocurrency derivatives exchange. According to FTX, the platform lost about $8.9 billion of customer funds, and only managed to recover $1 billion after the bankruptcy. Kevin also said that he began valuing his time after earning $100 million, and reduced his workload in favor of time with his wife Linda and two children, Trevor and Savannah.
Daymond John follows closely
Daymond John is an American businessman, author of "Display of Power" and "The Brand Within," and a fashion designer. He's best known as the founder and designer of the urban hip-hop-inspired clothing brand FUBU, which stands for "For Us By Us." Today, his net worth is roughly $350 million. Daymond started his clothing company at his mother's house in Queens in 1989, when he was 20, and used the $100,000 start-up capital to sew hats and print T-shirts before moving to hockey jerseys and sweatshirts.
Through clever marketing, which included letting rappers wear his creations in music videos, Daymond quickly received orders worth $300,000 – fulfilling them required him to take a second mortgage on his mothers' house. Daymond reported that FUBU earned $350 million in revenue within six years, and as proof that he established a system that doesn't need him, FUBU has made over $6 billion in sales, with an estimated $4 million coming from eCommerce on fubu.com, which was never his priority.
Daymond has invested about $8.5 million across 100 episodes into 61 deals. His most profitable deals are Bubba's Q, a barbecue business specializing in boneless baby back ribs; Mission Belt, a ratchet belt maker; VPCabs, a virtual pinball machine manufacturer; and Sun-Staches, sunglasses with added decorations such as hanging mustaches. Moreover, Daymond John has invested in Bombas, a company that donates one pair of socks for a purchased pair. He wears them because they don't have a seam close to the toes, a design that he always disliked. Moreover, Bombas helps charity organizations aid homeless people, as caring for their feet is a big challenge on the street. Bombas has made over $225 million in lifetime sales.
Robert Herjavec has about $300 million
Robert Herjavec is a Canadian businessman of Croatian descent who gained prominence in "Dragons' Den" alongside Kevin O'Leary, a fellow Canadian. Robert's net worth is roughly $300 million, shocking for people who know his struggles. He came to Canada aged eight; his family only had a suitcase and the equivalent of CA$20, and Robert barely spoke English. However, he was a dedicated student while his father worked in a factory for a meager wage, so his impoverished family lived in a basement for a year at one point. Robert graduated from the University of Toronto in 1984 with a degree in English literature and political science.
Unfortunately, he struggled to find a high-paying job afterwards, prompting him to think outside the box. He was an unpaid intern at an Internet security company Logiquest for six months and eventually became its general manager. Robert left in 1990 to start his Internet security software company, BRAK Systems, which AT&T bought in 2000 for more than CA$30 million. Robert founded The Herjavec Group three years later, a company specializing in Internet security and IT solutions, which he still leads. His company reportedly had $200 million in yearly revenue in 2017.
Robert wrote three books, "Driven," "The Will to Win," and "You Don't Have to be a Shark," and is a car fanatic with a considerable collection of precious vehicles. He sold two family homes for over $17 million apiece in the last several and bought a New York City condo in the One57 building for $34.5 million in 2021. Robert invested over $16.6 million in the show, spread across 57 deals in 126 episodes, the most well-known being Tipsy Elves, which produces 'ugly Christmas sweaters' and has earned over $100 million in retail sales. He declined to invest in The Bouqs Company, a flower delivery company, when two entrepreneurs pitched it in 2014. However, Robert financed them three years later when he needed flowers for his wedding. By 2019 the company had $55 million in funding, 80 employees, and expanded to new locations, so Robert got his money's worth.
Lori Greiner is a marketing guru
Lori Greiner is a kind-hearted investor, whose primary goal is helping as many entrepreneurs get their products to market. The American inventor of over 700 products, marketer, businesswoman, and holder of 120 patents has a net worth of approximately $150 million. She was known for investing in the show's arguably most successful deal in 2012. However, according to Sharkalytics, Lori's only invested roughly $9.5 million in 61 deals during about 80 episodes.
She initially increased her wealth in the mid-1990s, when she designed a plastic organizer that could store up to 100 pairs of earrings. JCPenney fashion brand liked it, carried it in their store, and allowed her to design and sell more products via cable TV. She began hosting her show on QVC, "Clever and Unique Creations by Lori Greiner," in 2000 and made 80% of her sales there.
Lori leverages her selling prowess in the show, and her highest investment in "Shark Tank" was a $600,000 loan for a 9% stake in Rufflebutts and Ruggedbutts, a clothing brand for toddlers and little boys. However, they didn't close the deal behind the scenes. Lori also invested in highly profitable companies such as Squatty Potty, which has sales of $175 million worth to date, and Sleep Styler, which had over $100 million in sales so far. However, Lori's investment of $200,000 for 20% of Scrub Daddy made her unbelievably wealthy. The revolutionary sponge that turned soft in warm water and firm in cold water, went from $100,000 in sales before appearing in the show, to $670 million in total and about $20 million in profits yearly. They later launched over 20 scratch-free non-toxic products, further increasing Lori's net worth.
Up in the sky I get so much work done. No interruptions, no phones ringing just me & my thoughts.
And yes I still use notepads as I like to see everything at once kind of like an artist's palette. 👍😉 pic.twitter.com/bBDKhKccCy

— Lori Greiner (@LoriGreiner) August 7, 2018
Kevin Harrington is still rich
Although he disappeared from the TV screens in 2012, Kevin Harrington's net worth is between $400 million and $450 million, which would put him in range with the other Kevin and Barbara. This Ohio-born entrepreneur earned his initial wealth by creating infomercials for his company, Quantum International, starting in 1985. He was then the founder, chairman, or investor in HSN Direct, Reliant International, Entrepreneurs' Organization, and Electronic Retailers Association.
Today, Kevin is best known as the author of two books, "Act Now" and "Mentor to Millions," chairman and founder of TVGoods Inc., and co-founder of Omni-Reliant Holdings Inc. According to his Forbes page, Kevin started more than 20 businesses with over $100 million in sales, and the products he launched alone or in collaboration earned more than $5 billion. During his short run on TV, Kevin invested about $1.2 million in 13 deals across 18 episodes.