• Jacqie Campos is a US TV personality and singer.
• She was raised in Long Beach, California USA alongside her siblings by her mom and dad.
• Her mother was the late American singer-songwriter and actress Dolores Janney 'Jenni' Rivera Saavedra.
• She is married and has four children from two different relationships.
• Her net worth is estimated to be around $1 million.
 
Who is Jacqie Campos?
Jacquelin Melina 'Jacqie' Marin was born in Long Beach, California USA, on 20 November 1989 – her zodiac sign is Scorpio, and she holds American nationality. She's a TV personality and singer, while she's perhaps known best for being a daughter of the late American singer-songwriter and actress Dolores Janney 'Jenni' Rivera Saavedra.
Early life and education
Jacqie was raised in Long Beach alongside her brother Michael, and sister Chiquis who has also become a popular singer and TV personality, by their mother and their father Jose Trinidad Marin; it was revealed in 1997, when Jacqie was seven years old, that her father had sexually molested her and her sister Chiquis, as well as their aunt Rosie.
Jose avoided the authorities for the following nine years, but was caught in April 2006, and sentenced to spend 31 years behind bars. Jacqie's mother Jenni went on to marry Juan Lopez in 1997, and she gave birth to Jacqie's half-sister Jenicka in the same year, and to her half-brother Juan Angel in 2001; Jenni and Juan divorced in 2003. Jacqie was 20 when her mother married her third husband, American retired professional baseball player Esteban Loaiza in 2010.
Jacqie was rather shy while growing up, and the reason behind this is believed to be the fact that her father had sexually molested her. Jacqie was interested in a couple of activities while attending a local high school, from which she matriculated in 2007; she hasn't spoken of her further education, and it's believed that she didn't attend college.
Career as a TV personality
Jacqie's focused on being a housewife and raising her four children, rather than on pursuing a career.
She made her debut TV appearance in 2012, in three episodes of the reality show "Chiquis 'n Control", which follows her sister Chiquis as she's struggling with her shopping addiction.
Between 2011 and 2013, Jacqie starred in the biographical comedy series "I Love Jenni", which follows the lives of Jenni and her family; the series won a 2013 Imagen Foundation Award for Best Primetime Program: Special or Movie-of-the-Week.
She made a guest appearance in a 2013 episode of the news talk-show "Good Day L. A.", as well as in a 2017 episode of the short historical musical series "The Real".
Most recently, between 2016 and 2019, Jacqie appeared in 22 episodes of the reality TV show "The Riveras", which follows her and her siblings' lives.
Love life and husband
Jacqie prefers to keep the details of her love life away from the media's attention, but has still allowed her fans to have a glimpse into it. She began dating non-celebrity American Danny Yanez in 2008, and gave birth to their daughter Jaylah Yanez in the following year; Jacqie and Danny split in 2011, and it's believed that he's not involved in Jaylah's upbringing.
Jacqie married Mike Campos on 10 November 2012, in a private ceremony attended by only the closest of their friends and family members. She gave birth to their daughter Jenavieve in 2014, to their first son Jordan in 2016, and their second son Julian followed in 2020.
Jacqie hasn't mentioned any other men whom she has perhaps been with, and as of May 2022, she has four children: one with her former boyfriend Danny Yanez, and three with Mike Campos.
Hobbies and other interests
Jacqie's highly active on Instagram and seems to be enjoying the attention which she's receiving from her close to two million followers; she's uploaded nearly 1,500 pictures onto the network, most of which feature her during her everyday life.
Jacqie's a huge fan of tattoos, and has a large one on her right arm.
She's into travelling, and has been to several US states, as well as to several European countries, while her dream travel destination is said to be Florence, Italy.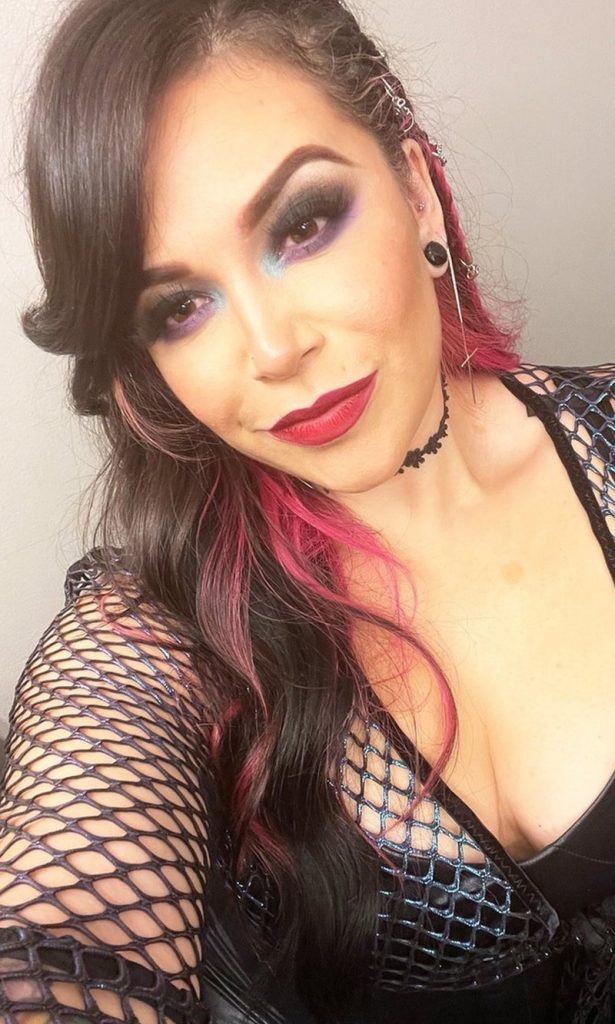 Jacqie's a huge lover of animals, and occasionally volunteers at a local animal shelter.
She enjoys watching movies in her spare time – her favorite actor and actress are Will Smith and Scarlett Johansson, while a couple of her favorite films include "Independence Day", "Bad Boys" and "Lost in Translation".
Age, height and net worth
Jacqie's age is 32. She has long black hair and brown eyes, her height is 5ft 5ins (1.65m) and she weighs around 155lbs (70kgs).
As of May 2022, her net worth has been estimated at close to $1 million, while her mother Jenni's net worth, at the time of her death, was estimated at over $25 million.
Who was her mother Jenni?
Jenni was born in Long Beach on 2 July 1969 – her zodiac sign was Cancer, and she held American nationality. At the beginning of her career, Jenni was often told to leave music behind her, as Regional Mexican music genre was, and perhaps still is dominated by men, however, she believed in herself and went on to become the best-selling female singer of Regional Mexican music.
She was raised alongside her five siblings in Long Beach, by their Mexican parents Pedro Rivera and Rosa Saavedra; Jenni's parents listened to Regional Mexican music at home nearly every day, thus her interest in it.
She was 15 when she became pregnant, and gave birth to Jacqie's sister Chiquis on 26 June 1985; Jenni still continued with her education, and matriculated as her class' valedictorian in 1987, then went on to attend Long Beach City College, graduating with a Bachelor's degree in business administration in 1991.
She released her debut album "Somos Rivera" in 1992, but only gained recognition with the release of her third album – "Que Me Entierren Con la Banda" – on 27 March 2000. For her fifth album "Se las Voy a Dar a Otro", released on 5 December 2001, Jenni was nominated for a Latin Grammy Award for Best Banda Album.
She released seven more albums prior to her death, including "Parrandera, Rebelde y Altrevia" in 2005, "La Gran Senora" in 2009, and her final album "Jovas Prestadas: Banda" in 2011.
Jenni and all six other passengers of the aircraft Learjet 25 died on 9 December 2012, when the plane crashed in Mexico; the cause behind the accident still remains unknown.
More than 20 million copies of Jenni's albums have been sold worldwide. A movie which she shot in 2012 was released in the following year, entitled "Filly Brown", while her performance was described 'Oscar-worthy'.
Her official autobiography "Unbreakable/Inquebrantable" was published on 2 July 2013; it had been written by Jenni over the course of 10 years, and it was her family who put all the pieces together, and prepared it for publishing.