Judge Judy has become one of the most recognized faces in the world of television courtrooms, through her self-titled reality TV series. With her steel determination to dispense justice and mete out reprimands, she wields a razor-sharp wit, a no-nonsense persona, and numerous memorable catchphrases, which resulted in her being called several names, including Queen of Daytime TV, and the Iron Lady of Justice. Her unparalleled success extends to her financial prowess; at one point, she reigned as the highest-paid TV personality, prompting the question: Just how wealthy is Judge Judy, and what does her current net worth look like?
Meet Judge Judy Shiendlin
From her humble beginnings in Brooklyn, New York City to her iconic TV show, she's inspired and touched many lives over the years by handing down judgement, or helping opposing individuals arbitrate to reach a solution that would benefit everyone.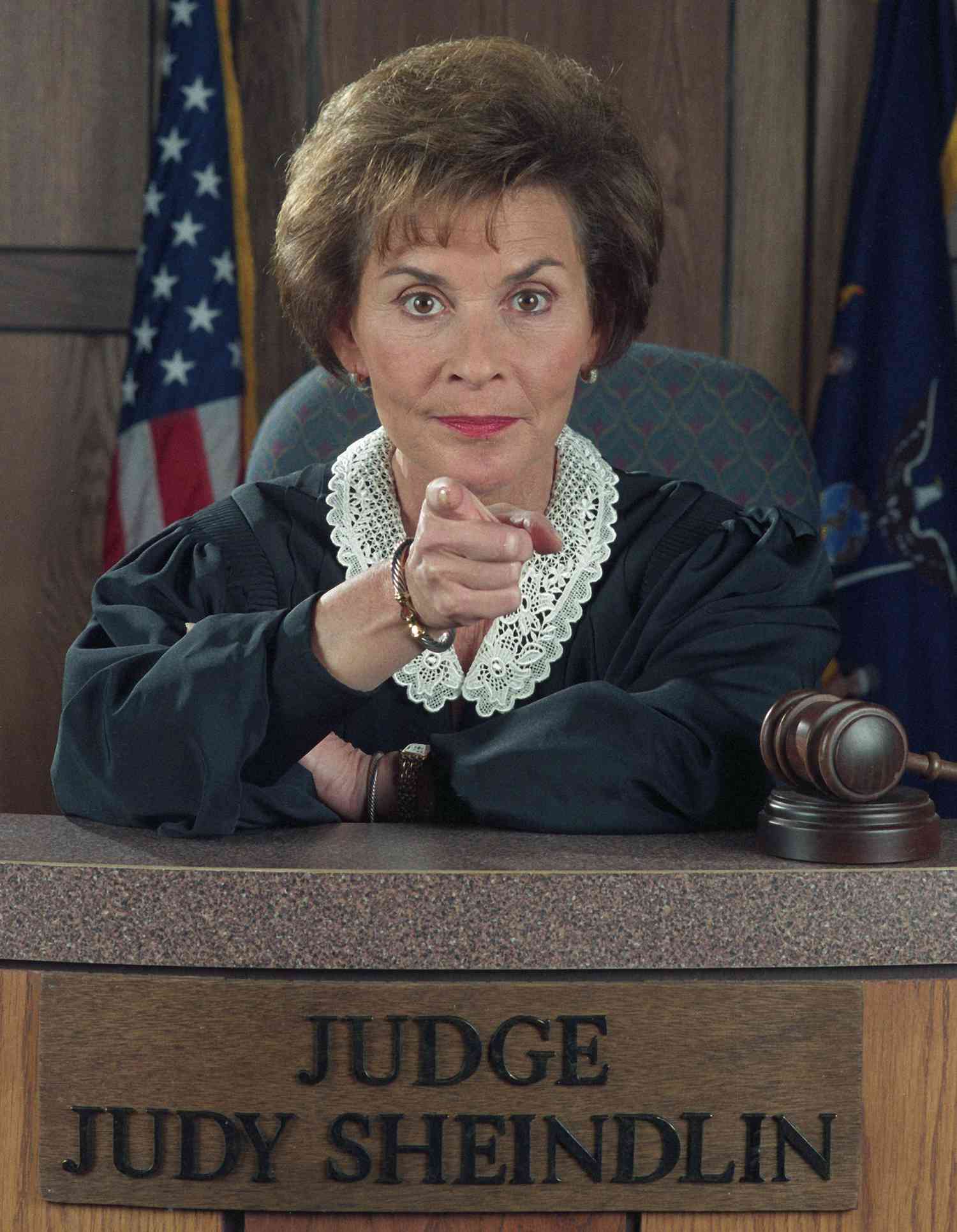 Childhood and early years
Judith Susan Sheindlin, nee Blum, was born on 21 October 1942, in Brooklyn – her childhood was shaped by the hustle and bustle of the city that never sleeps. Growing up in a middle-class Jewish household, she shared her formative years with her brother Davi;l their parents Murray Blum, who worked as a dentist, and Ethel Blum, an office manager, served as her early role models, instilling in her a deep appreciation for the virtues of hard work and determination.
Even at the tender age of 12, young Judy was said to have an innate ability to articulate persuasively, and navigate her way out of any predicament. She recalled, 'I was a great bullshitter… I could argue my way out of any situation.' Her father, in particular, recognized this remarkable skill, and would often playfully suggest that she should become a senator. Little did they know that her gift of eloquence would lay the groundwork for her relentless pursuit of a remarkable career later on in life.
Her parents, known for their conservative values and unwavering moral compass, imparted to Judy the importance of responsibility and accountability. One vivid childhood memory she cherished was her father's Yom Kippur ritual, a Jewish religious holiday. He would climb several flights of stairs as an act of atonement for his sins. Judy, even at a young age, internalized the lesson that if she consistently did what was right throughout the year, she could take the elevator on Yom Kippur. This upbringing instilled in her a profound belief that many things in life could be resolved through straightforward calculations, and principles of fairness.
Education and early career
Judy matriculated from James Madison High School at the age of 16, before attending American University in Washington, D.C., and graduating with a bachelor's degree in Arts at 21 years old. She then enrolled in New York Law School, where she earned her law degree in 1965, and carried the distinction of being the only woman in her graduating class. After passing the bar exam, she initially entered the corporate world and worked as a lawyer for a cosmetics firm. She then returned to school, and took up her Master's in Family Law at New York University.
Personal Life
Judge Judy, known for her resolve in the courtroom, has also navigated the intricate path of personal relationships throughout her life. From her early marriages to her enduring union with her third husband, Jerry Sheindlin, her personal story is as fascinating as the cases she's presided over.
First marriage and children
Judy took her first steps down the aisle in 1964, when she married Ronald Levy. Their union was blessed with two beautiful children, Jamie in 1966 and Adam in 1968. As her husband pursued a law career, Judy decided to temporarily set aside her burgeoning legal ambitions to create a nurturing home for her family, believing that it was the best choice for her loved ones, but after five years of being a stay-at-home mother and wife, she yearned for more. Driven by her passion for the law, she re-entered the legal arena as a prosecutor. However, her husband Ronald didn't share her enthusiasm for her career, regarding it as a mere hobby, a perception that would later sow seeds of resentment in Judy. Ultimately, their marriage couldn't withstand the strain, leading to what she called a painful divorce.
Second marriage and blended family
In 1976, Judy, now a prosecutor in New York's family court system, crossed paths with Gerald "Jerry" Sheindlin, a defense attorney, at a local bar. Jerry, still legally tied to his first wife but separated, expressed interest in Judy, but she firmly insisted that he finalize his divorce before pursuing a relationship with her. Jerry complied, but when he suggested they simply live together, Judy issued a condition: he must inform her father of this decision. Jerry declined, prompting Judy to propose marriage as the alternative.
The couple wed in 1977, and Judy embraced her role as a stepmother to Jerry's three children from his previous marriage: Jonathan, Gregory and Nicole Sheindlin. Together with her own children, Adam and Jamie, they formed a unique and blended family. Of their five children, Adam, Nicole and Gregory pursued legal careers, while Jonathan became an ophthalmologist, and Jamie chose a quieter life away from the spotlight.
Divorce and third marriage
Judy and Jerry had a blissful marriage until her father passed away. At that time, when she was grieving, she felt extreme disappointment toward her husband because she felt he wasn't there when she needed him most. Judy gave him an ultimatum, 'Unless you change, we can't stay together.' Apparently, at that time, she wanted him to take care of her, however, he didn't know how, and even asked her how to do it; he didn't have a clue because he was so used to being the one being taken care of most of his life. For some reason, she ended up threatening him with a divorce, which he dared her to actually do – Judy did, and he was served with divorce papers the very next day.
Separated but still deeply in love, Judy and Jerry found their way back to each other within a year. One memorable day, as they walked together after Jerry picked her up from work, he confided his unease about their unmarried status. They promptly visited a nearby city clerk's office, securing a marriage license, and called upon a friend, a New York Supreme Court Judge, to officiate their courthouse wedding. Their love rekindled, and the couple celebrated their 45th wedding anniversary in 2022, a testament to the enduring bond that had weathered life's storms.
Judy's legal career in family court
Back in 1972, Judy embarked on a career as a prosecuting lawyer in the family court division of New York City. While this career shift played a role in the dissolution of her first marriage, it was also where she discovered her true calling. Her fiery spirit and unwavering commitment to justice quickly caught the attention of Ed Koch, the then-mayor of the city. In 1982, Mayor Ed appointed her as a judge in the family court, specifically in the Bronx area. This region of New York City grappled with a substantial caseload, and Judge Judy, with her efficiency and effectiveness, presided over nearly 20,000 cases. This demanding role toughened her resolve, as she met the challenge head-on, leaving an impressive and unforgettable mark. Her exceptional performance didn't go unnoticed, and she steadily ascended through the ranks, eventually assuming the role of supervising judge for Manhattan's family court system in 1986.
Her becoming "Judge Judy"
The decade Judge Judy spent in family court became the foundation for her future television career, as her reputation and popularity grew. An article in the Los Angeles Times brought her to the attention of "60 Minutes," the top-rated American TV show, resulting in an invitation for a feature.
The birth of "Judge Judy"
This feature on "60 Minutes" inspired her to write and publish a book in 1996, entitled "Don't Pee On My Leg and Tell Me It's Raining". Judy's book, alongside the success of the first arbitration-based reality courtroom series, "The People's Court," attracted the interest of talent scouts. They proposed that she headline her own TV series, and Judy accepted the offer. While the working title was initially "Hot Bench," the production company, Big Ticket Television, ultimately opted to use her name, leading to the premiere of "Judge Judy" on 18 September 1996.
At the outset, Judge Judy envisioned the show lasting for a mere two to three seasons, content if it enjoyed a decade-long run; little did she know that her arbitration style would resonate so profoundly with the viewing public. By 1999, "Judge Judy" had ascended to the top of syndicated shows, even surpassing "The Oprah Winfrey Show" in some regions. Weekly, it accumulated an average of around seven million viewers.
What set the reality courtroom show apart was, unequivocally, Judy herself. Her no-nonsense demeanor and acerbic wit made her a TV sensation. Viewers tuned in not just for the cases, but also to witness Judy administer justice with unparalleled charisma. While not all the feedback she received was positive, the majority of the viewing public was so enthralled by her that "Judge Judy" lasted for more than two decades, and only stopped airing new episodes when she decided to hang up her gavel in July 2021, after doing it for more than 25 seasons.
Controversies and Criticisms
No career as illustrious as Judge Judy's is without its share of controversies and criticisms. Some have accused her of being overly harsh and sensationalizing justice for the sake of entertainment. Critics argue that her rulings sometimes prioritize drama over legal precedent. Here are some of her most notable moments in her TV show:
'Don't Pee on My Leg and Tell Me It's Raining'
Pointing out dishonest appellants and defendants whom she suspected of trying to deceive or manipulate her was a hallmark of Judge Judy's approach. She famously coined the phrase, 'Don't pee on my leg and tell me it's raining.' While this catchphrase occasionally drew criticism from those who felt it was too harsh, it swiftly became one of her signature expressions, embodying her straightforward approach to the cases presented in her courtroom.
'Um, did you think you were in a bar?'
Judge Judy possessed a remarkable talent for slicing through the drama, and reaching the heart of the matter directly. In a particularly unforgettable instance, a plaintiff attempted to delve into a convoluted legal argument, only to be abruptly interrupted by Judge Judy, who asked, 'Um, did you think you were in a bar?' Her knack for simplifying intricate legal matters to promote clarity and common sense was a defining feature of her TV show.
The custody of the missing dog
Judge Judy often handled cases involving pets, and one of the most heartwarming moments was when a dog ran into the courtroom and jumped up onto the bench with her. She handled the situation with humor and grace, showing her softer side when it came to matters of animals and their owners. For instance, there was this incident that dog lovers found adorable, which happened in an episode revolving around a dispute between two individuals both vying for custody of a lost dog. The defendant asserted that they acquired the dog from a street vendor, while the plaintiff firmly insisted that the dog had been his faithful companion, merely gone astray a few days earlier. However, when Judge Judy calls for the canine to be brought into the courtroom, it becomes abundantly clear who the true owner is.
The Balloon Payment Incident
In a case involving a dispute over a loan with a "balloon payment," Judge Judy used a real balloon as a prop to explain the perplexing concept. Sometimes people need to be given a visual demonstration to make them understand its complexity. She held a real balloon and said, 'This is a balloon payment,' then dramatically popped it with a pin. These moments, among many others, added to the charm and entertainment value of "Judge Judy." Her ability to inject humor and clarity into even the most complex legal situations, made her show not only educational but also highly entertaining.
All rise for Judge Judy Sheindlin and her new team. #JudyJustice streams weekdays beginning November 1 on @IMDbTV. pic.twitter.com/tjtAO0XrUk

— Judy Justice (@JudyJustice) September 30, 2021
Judge Judy's net worth
The popularity and influence of "Judge Judy" quickly made it one of the highest-rated daytime TV shows, earning Judy the title of the highest-paid TV personality in the USA. Her impact on popular culture was undeniable, inspiring parodies of iconic shows such as "Saturday Night Live" and even making appearances in everything from "The Simpsons" to "The Ellen DeGeneres Show." The viewing public simply couldn't get enough of the funny and fiery judge.
The story behind her $47 million contract
How did she become the highest-paid TV star at one point in her life? The story was that every three years Judy would take the President of the CBS TV network out to a restaurant called Grill on the Alley. She recalled that she handed out an envelope to him and said, 'Don't read it now, let's have a nice dinner. Call me tomorrow. You want it, fine. Otherwise, I'll produce it myself.' She was pretty much aware of her value to the network and said that the producers could look for another Judy if they could find her, but until then, she would extract a fair payment for services rendered. Her annual salary for her work on "Judge Judy" was $47 million.
Forbes' top daytime TV personality earner in 2018
In 2018, Forbes featured her on top of the list because aside from her yearly pay, CBS network bought her library of TV shows amounting to $100 million. With $147 million pretax, she bested out other known high earners, including Ellen DeGeneres ($87.5 million) and Dr. Phil McGraw ($77.5 million) who came in at number two and three, respectively.
Since then, after "Judge Judy" ended, she's produced new shows such as "Judy Justice" on a video-on-demand streaming service called Amazon Freevee and lMDb TV. The first season of the series won her a Daytime Emmy Award for Outstanding Legal/Courtroom Program. There are also a couple of TV shows she's planning to launch for the streaming platforms. It's interesting to note that in 2014, she created another long-running non-traditional arbitration-based reality court show called "Hot Bench", which finished airing its ninth season in September 2022.
Ranked 8th place by Forbes
Forbes Magazine ranked her at #8 on the list of America's Self-Made Women, with a net worth of $480 million as of August 2023. She has come a long way from the days when she didn't bother entering luxurious shops such as Bergdorf Goodman, Neiman Marcus, and Saks Fifth Avenue, because she knew she couldn't afford their clothes. Judy back then would go straight to a sale rack, as she and her husband were just two civil servants trying to raise their five children with the best education they could give them.
In the world of TV law, Judge Judy stands as an icon, a no-nonsense matriarch of justice with an unrivaled legacy. Whether you see her as a beacon of justice or a lightning rod of controversy, one thing is certain: the courtroom will never be the same without Judge Judy's stern but fair presence.