Sienna Guillory
The English actress and former model Sienna Guillory famously played Jill Valentine in the "Resident Evil" movies, and the title character in "Helen of Troy". Born on 16th March 1975 in Kettering, Northamptonshire, Sienna was born two years after her parents – American guitarist Isaac Guillory and English model Tina Thompson – became married.
The Guillory family moved around twice during Sienna's childhood, living for almost a decade in Fulham, London, and then to Norfolk in 1986. At ten years old, Sienna learned Spanish while staying with her cousins in Mexico. Isaac, who is of American and Turkish-Jewish descent, was born in Cuba at the Guantanamo Bay Naval Base, whereas details of Tina's upbringing and heritage are unknown.
Sienna has three half-siblings: Jace, who was born prior to the relationship between Tina and Isaac but legally adopted by the latter, and Easton and Ellerose, the fruit of Isaac's marriage to Vickie McMillan which took place in 1993, three years after he divorced Tina.
While studying at Gresham's School, Sienna participated in school productions and developed a love for the arts. At the time, she was already a budding horseback rider who took her first lesson in the sport at just two years old. Aged 14, the future actress was given a horse which she affectionally named after the movie "The Night Porter".
Following a battle against cancer, Isaac died in January 2001 aged 53. The loss of the talented musician was mourned by thousands of fans; as for Tina, she retreated from public life following her divorce, and it's uncertain whether she remarried.
Modelling
Sienna began her modelling career at 22 years old when she accompanied a friend to Select Model Management in London and was signed herself. The brunette used her modelling paychecks to support herself between acting jobs, working for Paul Smith, Burberry, and Dolce & Gabbana, as well as gracing the covers of fashion publications.
In 1999, Sienna succeeded Karen Ferrari as the face of the Hugo Boss fragrance campaign until 2002. By then, she was wholly focused on acting; however, her love-hate relationship with the industry is clear to see in quotes such as "I hate acting, really hate it… I started acting because I got offered a job when I was 16, and they wanted to pay me $8,000, and we'd always lived on Family Support."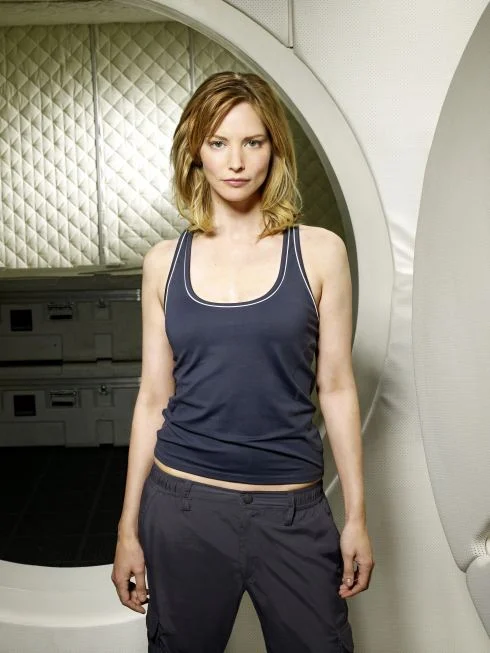 Acting
Sienna's professional acting debut was in the 1993 TV movie "Riders", an adaptation of the Jilly Cooper novel of the same name; this was presumably the job she was paid $8,000 for. The casting directors found Sienna a perfect fit for the role, as she was around the same age as her character Fenella Maxwell, and a talented rider. Two years later, she played Lady Felicia in the miniseries "The Buccaneers".
Before turning to modelling, Sienna also worked as a club waitress, and studied acting at the Paris Conservatoire and the New World School of the Arts. For a few years, the brunette floated between small roles in short films ("The Future Lasts a Long Time", "The Rules of Engagement") and was a minor recurring character in many series ("Out of Sight", "Dzvirpaso M").
Her next film role, that of Sunny in the 2000 thriller "Sorted", was a decidedly more substantial one. She then played leading character Jenny Bunn in the BBC period drama miniseries "Take a Girl Like You", receiving critical attention for her portrayal of the innocent heroine; although the TV adaptation of the 1960 Kingsley Amis novel didn't go down well with viewers, Sienna enjoyed playing a more lighthearted character.
Low-budget independent films followed, most of them British – "Late Night Shopping", "The Last Minute", and "Superstition" to name a few. In 2002, the actress landed a role in "The Time Machine", a larger-scale project which served as a stepping stone to more lucrative work, despite her character being killed off early in the film.
By the Gods!

Sienna Guillory as Helen in…HELEN OF TROY (2003; mini-series)https://t.co/O8w1CBruKV pic.twitter.com/hfd2zISWWE

— PEPLUM (@PEPLUM) September 3, 2019
When a friend of Sienna's received a script for "The Principles of Lust" the following year, Sienna read it and asked to read for the part of Juliette. Improv performances and raw takes were used by director Penny Woolcock, making for an innovative and unconventional shooting style; during the first week of filming, Sienna performed nude in her character's sex scenes.
Following a minor role in the iconic rom-com "Love Actually", Sienna starred in "Helen of Troy", which was nominated for best miniseries at the Satellite Awards. In 2004, the actress and her husband Enzo Cilenti starred in a stage production of "The Shape of Things"; coincidentally, her first major Hollywood role, that of Jill Valentine in "Resident Evil: Apocalypse", came shortly afterwards.
Viewers and critics alike were pleased with Sienna's performance, and the mid-2000s were full of work for the thespian, with roles in "The Virgin Queen", "Rabbit Fever", and "Silence Becomes You". In 2006, she played the elf princess Arya in the movie adaptation of "Eragon", which was panned by critics but nominated for Best Fantasy Film at that year's Saturn Awards. Despite being a key character in the movie, Sienna had little screentime; while filming, she also turned down the chance to reprise her role in "Resident Evil: Extinction" due to scheduling conflicts.
Over the next few years, Sienna played Brendan Fraser's on-screen wife in "Inkheart", working alongside family friend and legendary actress Helen Mirren. She was also cast in one of the lead roles in "The Oaks", slated to be part of Fox's 2008/2009 lineup but was dropped by the network.
In any case, Sienna returned to the big screen as Jill Valentine in "Resident Evil: Afterlife", the fourth installment in the film franchise. In the following film, "Resident Evil: Retribution", Jill became the main antagonist.
Between 2015 and 2018, the actress played scientist Natalie Yelburton in the Sky Atlantic thriller series "Fortitude", being part of the main cast in seasons one and two, and making a few appearances in season three. Around the same time, she played Eve in seasons one to three of "Stan Lee's Lucky Man".
Most recently, Sienna has played Hillary Driscoli in the 2023 movie "Meg 2: The Trench".
Personal Life
Sienna married actor Nick Moran in July 1997, but the attractive couple lasted less than three years before divorcing, and the "Helen of Troy" star immediately began dating actor Enzo Cilenti, whom she married two years later. Enzo and Sienna have worked together on many projects over the years, such as "Late Night Shopping", and in August 2004 participated in the Tour de France to raise money for charity. They have twin daughters named Lucia and Valentina who were born in February 2011, and are named after her grandmother and great-aunt, who were also twins.