For over four decades, "This Old House," the iconic home renovation and improvement show, has captured the hearts of viewers. With its dedicated cast members, informative content, and inspiring transformations, the show has become a household name and established itself as an irreplaceable fixture within the television landscape. Beyond their on-screen expertise, many cast members have achieved varying levels of success and wealth.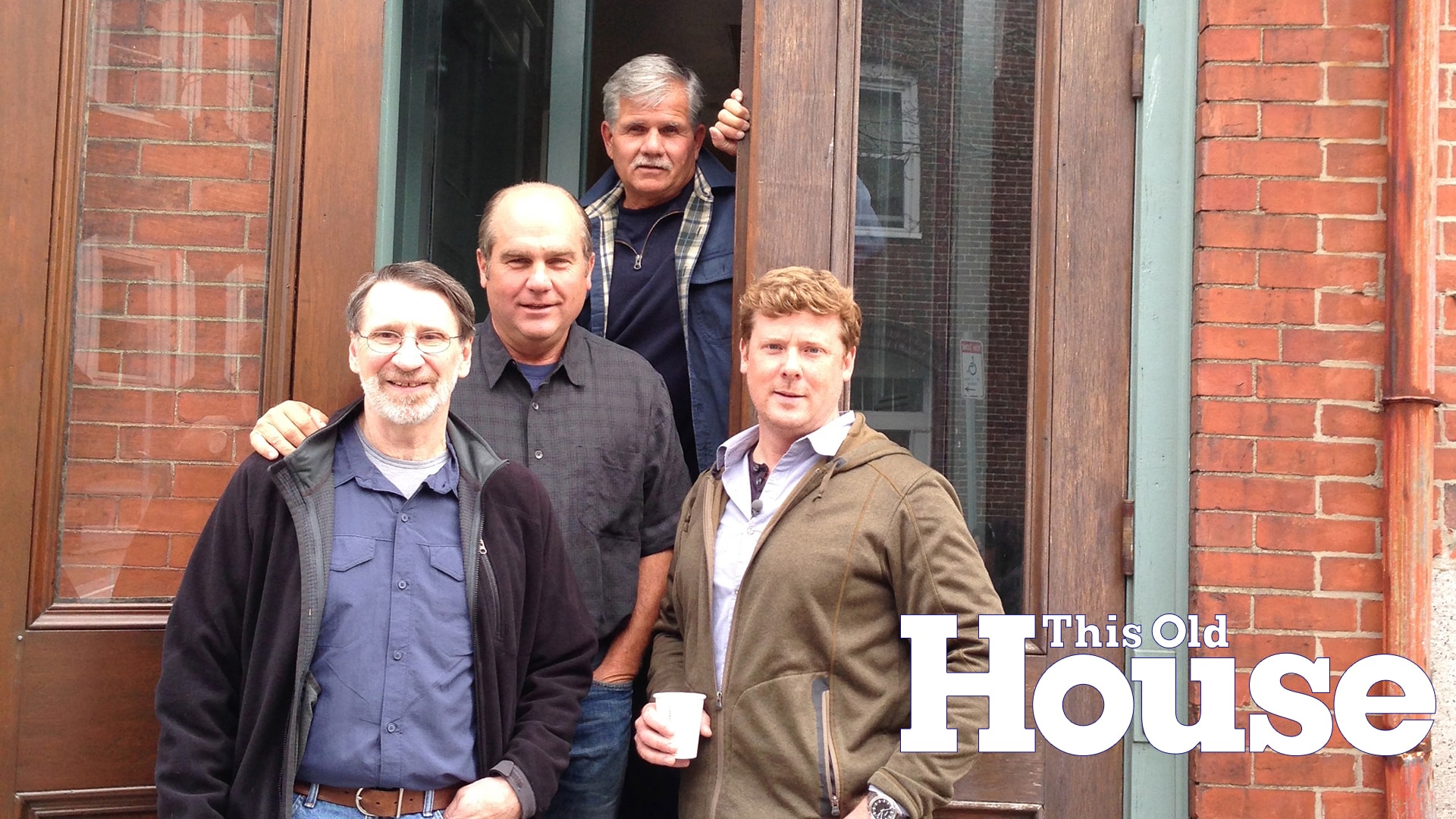 The birth of a classic
"This Old House" made its debut on the Public Broadcasting Service (PBS) in 1979, introducing viewers to a groundbreaking concept: a TV show centered around renovating and restoring homes or a combination of both, from demolition to decoration. Hosted by the affable Bob Vila, the show's first season focused on the renovation of a Victorian home in the Boston area. The blend of expert advice, practical tips, and engaging storytelling resonated with audiences, setting the stage for what would become a cultural phenomenon.
Educational and inspirational content
At the core of "This Old House" is its commitment to providing viewers with content that educates and motivates. Each episode delves into various aspects of home improvement, from intricate carpentry and plumbing projects to landscaping and energy-efficient upgrades. The show's experts, including master carpenter Norm Abram, plumbing and heating expert Richard Trethewey, and general contractor Tommy Silva, offer invaluable insights and step-by-step guidance that empower viewers to tackle their own home improvement projects. Beyond the practical advice, it showcases the transformation of homes, highlighting the potential of aging structures and inspiring homeowners to see the possibilities in their own living spaces.
Lasting appeal
One of the things that sets "This Old House" apart is its longevity. Few TV shows have managed to maintain their relevance and popularity for over 40 years. Its enduring success can be attributed to its ability to adapt to changing times while staying true to its core values. It has evolved based on home improvement trends, technology, and viewer preferences. The show has embraced innovations such as green building practices, smart home technology integration, and sustainable living solutions. As a result, it's continued to resonate with both long-time fans and a new generation of viewers.
Cultural Impact
The show has a profound influence on popular culture, contributing to the rise of do-it-yourself or DIY culture, and sparking a renewed interest in craftsmanship and home restoration. For a time, some industry experts and contractors were concerned about losing potential business – as the show shared an abundance of trade secrets, people might stop hiring professionals and do the work themselves. Over time, it was proven that it was advantageous to have well-informed clients, as they developed a realistic comprehension of the complexities and labor demands entailed in any given project.
Calling all OGs! Who's been watching #ThisOldHouse since they were a kid?

📷: Webb Chappell pic.twitter.com/H6pHSQJyfv

— This Old House (@ThisOldHouse) November 23, 2022
"This Old House" cast members' wealth
PBS along with other public broadcasting networks rely on underwriters to fund their programming. Since they don't run traditional commercials, they depend on underwriters to support their content and maintain their goal of providing educational and informative shows to the public. Because of this, WGBH, a Boston PBS station that originally created and produced "This Old House," couldn't afford to pay the cast members substantial salaries. While corporate underwriting may have increased over the years, it still pales in comparison to the compensation offered by other successful reality TV shows.
That said, reality TV stars can accumulate wealth through various ways, as they capitalize on their popularity. They could endorse products and collaborate with brands to promote their services or goods, launch their own merchandise lines from clothing to lifestyle items, and write and publish their memoirs or books based on their experience or expertise showcased in the TV series. Successful reality stars can also get their own spin-off shows. The more popular they become, the greater the opportunities that will come their way, resulting in increased profitability. Here's a closer look at some of the key cast members, both old and new, and their financial accomplishments:
Bob Vila
The original host of "This Old House," Bob Vila played an instrumental role in shaping the show's success. His warm and knowledgeable approach to home improvement endeared him to audiences, but since he didn't make much from his hosting job, he treated this as a side gig for his R.J. Vila Inc., contracting firm. Later, he found a way to earn a substantial $500,000 per year through his name. He became a commercial spokesperson for Rickel, a New Jersey-based chain of home improvement centers. This led to the withdrawal of Rickel's competitor, The Home Depot, from the show as one of its underwriters. When Bob refused to break his contract with Rickel, he was fired from the TV series in 1989.
Within a year of his exit from the show, he became a primary spokesperson for Sears' hardware business, and hosted his own syndicated TV show called "Bob Vila's Home Again" for 16 seasons. A capitalist at heart, he launched magazines and published over two dozen books, including "This Old House: Restoring, Rehabilitating, and Renovating an Older House" (1980), "Bob Vila's Guide to Buying Your Dream House" (1990), and "Bob Vila's Guides to Historic Homes of America" (1993-1994). While exact figures aren't readily available, it's estimated that his net worth is in the range of $30 million, showcasing his financial accomplishments stemming from his "This Old House" fame.
Norm Abram
Woodworking expertise, common-sense approach to renovation, and calm demeanor made Norm Abram's a beloved figure in "This Old House." His skills as a master carpenter were highly valued, and not only did they enrich the show, but also solidified his reputation as a woodworking authority. His fame reached new heights with the launch of "The New Yankee Workshop" in 1989, the spin-off series showcasing Norm's exceptional craftsmanship as he worked on a wide range of furniture and woodworking projects. It became a staple on TV, and his meticulous instructions inspired countless viewers to take up the craft themselves.
When "This Old House" magazine started circulating in 1995, Norm served on the editorial board and wrote his own column – "Norm's Notebook." He authored several companion books for his woodworking TV series, the first one published in 1989. Some of his other book titles include "Norm Abram's New House" (1995), "Measure Twice, Cut Once" (1996), and "Ask Norm" (2001).
Norm has appeared in various commercials, endorsements, and public speaking engagements, further enhancing his financial portfolio. His entrepreneurial spirit led him to establish his workshop brand, which includes original plans in a multiple-page PDF document of various projects, mostly for $10 each.
On Monday night, Norm Abram will get a one-hour retirement tribute special that pays homage to his 43 years of master…

Posted by GBH on Wednesday, September 28, 2022
"The New Yankee Workshop" was canceled in 2009 after 21 seasons. Norm later revealed that the TV series was funded fully through underwriting, and while it could have continued, he made the heartfelt decision to end it, feeling that he'd achieved all his goals and yearned to dedicate more quality time to his cherished family. In 2022, after over four decades, Norm announced his retirement, and officially left "This Old House". Through his extensive TV appearances and other ventures, Norm Abram has reportedly amassed a net worth of around $3 million, a testament to his success in the field.
Kevin O'Connor
Taking the helm as host in the 2000s, Kevin O'Connor brought his own style and knowledge to "This Old House." He already had a Bachelor's degree in History, and a Master's in Business Administration, had served as the Sports Finance Group Vice President for FleetBoston Financial, and then as the Commercial Real Estate Group Senior Vice President for Bank of America, after the two banks merged in 2004.
His foray into the TV entertainment industry happened by chance. He and his wife Kathleen, bought their first home, a fixer-upper, and worked on it. As a fan of "This Old House," he wrote to the show to see if their house could be featured in it. When the production team made a house call, they were charmed by his engaging and magnetic personality. A month later, Kevin was asked if he was interested in hosting the series, an invitation that he simply couldn't refuse. Kevin asked his then-boss to hold a spot open for him, as thought that he'd be back in a year's time. Remarkably, two decades have passed since that moment, and he's still hosting the show.
He also took on the hosting job for the two spin-off series "Ask This Old House" and "Inside This Old House", as well as the podcast called "Clearstory," which made its debut in 2019. He became part of the editorial board of the show's magazine, and his first book, "The Best Homes from This Old House," was released in 2011, containing never-before-seen photographs and stories of his favorite house projects, spanning a decade.
His background in publishing and technology added a fresh perspective to the show's format. While not as widely reported, it's estimated that Kevin O'Connor has accumulated a net worth of approximately $1 million, showcasing the financial rewards of his TV career and other endeavors.
Tom Silva
Tom Silva is a name synonymous with craftsmanship, expertise, and the art of turning houses into dream homes. He's a seasoned general contractor, and a pivotal member of America's favorite home improvement team. His involvement in the show happened because its creator, Russell Morash, who was also his neighbor, approached him about being in "This Old House," but Tom was busy at that time. Next thing he knew, Russ brought a film crew to the project Tom was working on, did a walkthrough, and got Bob Vila to interview him about it. It went well, and he became a regular in the show in 1986. A couple of years later, the company he co-owned, Silva Brothers Construction, became the show's permanent contractor. His hands-on skills and relatable personality resonated with viewers.
His interest in carpentry and renovation began at a young age. His father was a contractor based in Lexington, who began the family business, but retired in 1985. Tom recalled that his father was always renovating their house when he was young and so he along with his siblings helped with that, and later on, he worked for his dad. He's said, 'Being a contractor is very gratifying. You get to build something that can last a long time…a home that people can make memories in, and have their whole family grow up there.'
With an estimated net worth of $5 million, Tom Silva has evidently built a comfortable life through his work in "This Old House," "Ask This Old House," and related ventures.
Richard Trethewey
Richard Trethewey has been a core member of the "This Old House" team since the start. He specializes in plumbing, heating and cooling systems, and has provided valuable expertise and advice to homeowners and viewers. His insights into complex systems and problem-solving strategies were highly informative. Richard grew up in the trade, starting from the tender age of 11, spending his summers working alongside his father. His duties ranged from sweeping floors to cutting pipes, and tackling various tasks that laid the foundation of his trade knowledge.
The show's creator, Russell Morash, initially reached out to Richard's father, Ron Trethewey, the owner of Trethewey Bros. Inc., a heating and plumbing business deeply rooted in the Boston area. After one season, Ron loved the show but struggled in front of the cameras. In a pivotal moment, he turned to his son and passed the torch. It was in 1980 that Richard assumed the role of the show's heating and plumbing specialist.
Beyond his role on TV, he is a true advocate for professionalism in the industry. He founded RST Thermal, a company that provides invaluable training to skilled tradespeople. His passion for the craft extends to his family, with both of his sons also involved in the industry. Evan leads as the president of RST Thermal, while Ross, an engineer by profession, serves as the president of TE2 Engineering. Richard's net worth is estimated at $1.6 million.
Roger Cook
His expertise in landscaping and gardening made Roger Cook a valuable resource for homeowners looking to enhance their outdoor spaces. His first appearance in the series was in 1982 as the landscape foreman of Frost and Higgins Company, but his passion and expertise couldn't be contained; he eagerly contributed his ideas and know-how to various "This Old House" projects. Fast forward to 1988, he joined the team on a full-time basis, assuming the role of a landscape contractor.
He earned a degree in wildlife management and conservation law from the University of Maine in 1977. His commitment to his craft is further reflected in his status as a certified landscape contractor in Massachusetts. Moreover, Roger remains an active and engaged member of the Massachusetts Arborist Association. His leadership extends to his roles as the former president of the board of directors of both New England Grows and the Association of Landscape Contractors of Massachusetts. Roger is the proud proprietor and manager of K & R Landscape, a venture he co-founded alongside his wife, Kathleen, back in 1982.
In 2018, he announced plans of scaling down his involvement in "This Old House" – apparently, he was having health issues that made working on the show quite difficult. In early 2020, Roger issued another statement announcing his departure from the show, to focus on his family and the things he loves. The CEO of This Old House Ventures, Dan Suratt, expressed his gratitude for Roger's hard work and dedication to the show in the 35 years that he'd been part of it. He further said that Roger 'has displayed a sense of humor and warmth while going about his craft…and has maintained that grace and good-natured attitude, and endeared himself even more to his fans.' His landscape construction firm is still in operation, contributing to his estimated net worth of $11 million.
Steve Thomas
For 14 years, Steve Thomas became the face of the show, guiding viewers through countless renovation projects and offering invaluable insights into the art of restoration. During his time, "This Old House" became PBS' most-watched on-going series. His dedication and expertise earned him a Daytime Emmy Award (1997-1998), nine nominations for Outstanding Service Show Host, and a Lifetime Achievement Emmy in 2022, cementing his legacy.
From 2004 to 2007, Steve served as host and producer of "Save Our History." This show celebrated historical treasures, revealing Steve's talent for bringing history alive through engaging stories. For two years after that, he ventured into the world of eco-living and became the producer and host of  "Renovation Nation" for the Planet Green network.
Steve's not just about cameras and action. He's a man of service. He served on the Life Flight of Maine Foundation's Board of Trustees, as the title suggests, contributing to lifesaving missions. He also lent his talents to Habitat for Humanity, creating videos and commercials for their initiatives. After hosting shows on home renovations, he assembled a team of professionals and established Steve Thomas Builders, a commercial and residential construction company. His net worth is estimated at around $1 million.
Without a doubt, the cast members of "This Old House" left a mark on the show's legacy. They have not only shared their expertise with audiences, but have also achieved success and wealth as a result of their contributions. Their financial accomplishments stand as a testament to their dedication, expertise, and the enduring popularity of the show over the years.