Xavi Simons Wiki Bio
Xavi Simons is a professional soccer player, who plays for Paris Saint-Germain (PSG) and the Netherlands national team. Xavi began his youth career at Barcelona's famed La Masia academy, before moving to PSG in 2019. Known for his technical skills and vision, he plays primarily as a central midfielder. With his distinctive hairstyle and exciting talent, Simons attracted significant media attention from a young age.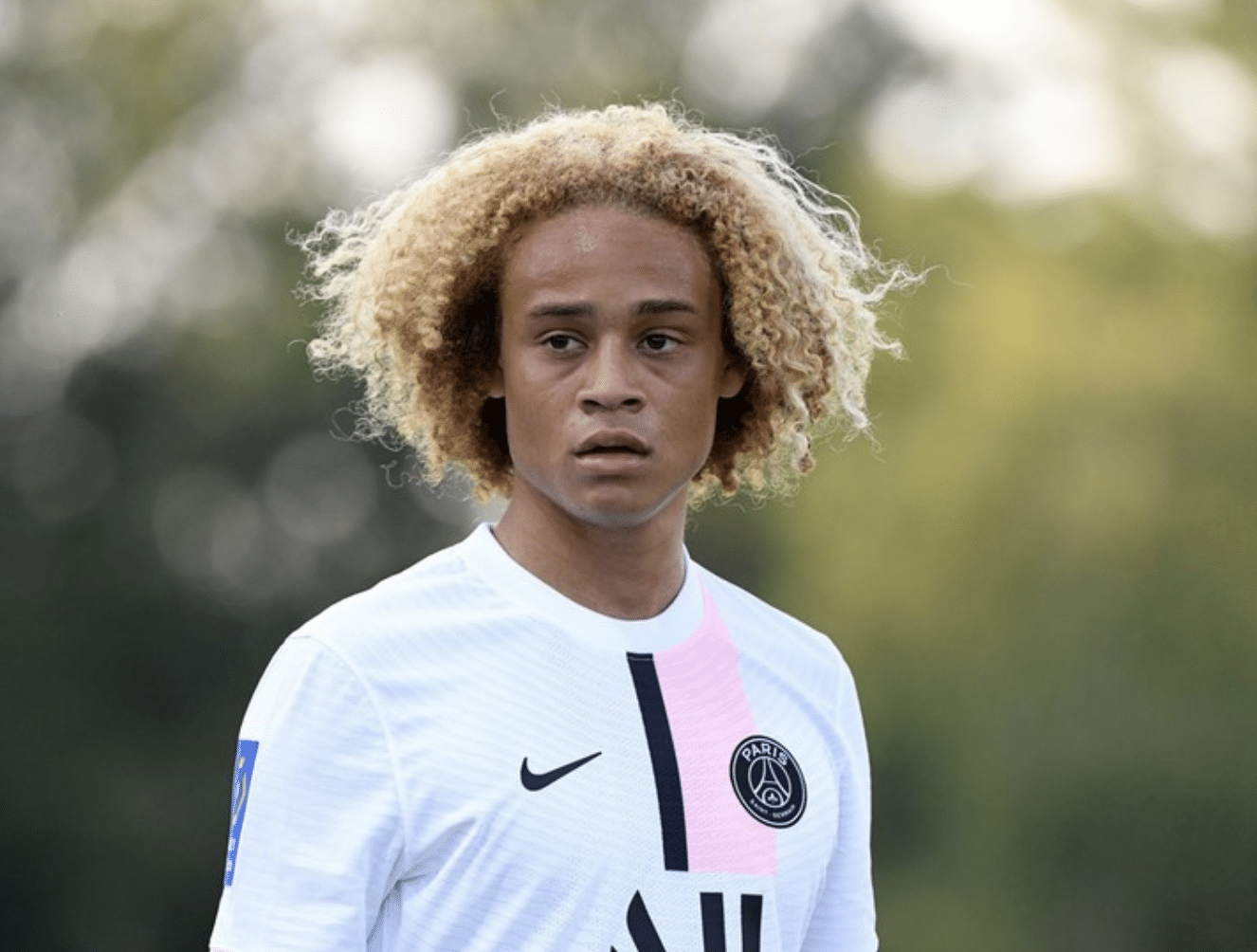 Early Life
Born on the 21 April 2003, in Amsterdam, the Netherlands, Xavi was named after Barcelona legend Xavi Hernandez, a testament to his family's love for the sport. His father, Regillio Simons, a well-respected figure in Dutch soccer, was instrumental in nurturing his son's passion and talent for the game. Xavi's skill was evident from an early age, and he would spend countless hours honing his craft, eager to follow in his father's footsteps.
Club Career
Xavi began his youth career at Barcelona, a club with a long and storied history of developing top-tier soccer talent. He joined the club's La Masia academy at the age of seven, and soon became one of the most promising players in their youth system. His time there was instrumental in his development as a soccer player, honing his technical skills, vision and leadership on the pitch.
Despite his success and promise at Barcelona, Xavi made a significant move in 2019 when he signed for Paris Saint-Germain (PSG). This was considered a significant step in his career, as PSG is also one of the top soccer clubs in the world, with a roster of world-class talent. Moving to PSG provided Xavi with the opportunity to further develop his skills, and gain experience at a high level. On 21 May 2021, he won his first trophy with the team, the Coupe de France.
Although he started with the club's youth team, his performances were impressive, showing maturity beyond his years and a natural understanding of the game. This quickly led to opportunities with the first team, and Xavi found himself training and playing alongside some of the biggest names in soccer. Xavi made his debut with the first team in July 2021, in a friendly game against Le Mans. At the end of the 2021-2022 season, he won his first professional league title, Ligue 1.
Xavi spent the following season with PSV, after signing a five-year contract with the team, although he was initially expected to renew his contract with PSG. It was with PSV that he made his European debut, scoring a goal against Zurich during the Union of European Football Associations (UEFA) Europa League group stage.
After spending a year in PSV, Xavi transferred back to PSG on 19 July 2023 and triggered the €6 million buyback clause. However, immediately after re-signing with his old team, Xavi was loaned to FB Leipzig for the 2023-2024 season.
Netherlands National Team
Xavi's exceptional performances at club level didn't go unnoticed by the Netherlands national team. He'd represented his country at various youth levels, and his transition into the senior team was seen as a natural progression.
He joined the Dutch senior team in October 2022, and was subsequently called up for that year's World Cup, making his debut in a 3-1 win against the USA in the first elimination round.
Personal Life
Off the pitch, Xavi is known for his vibrant personality and distinctive style, sporting a blonde afro hairstyle which quickly became a part of his signature look. Despite his rising fame, Xavi remains grounded, and maintains a strong connection with his family. His father, Regillio, continues to play a significant role in his life, both as a parent and a mentor.
Xavi's amassed a large following on social media, with his Instagram account numbering more than five million fans.
Despite his rigorous training schedule, he finds time to engage in a variety of hobbies. He's an ardent fan of video games, with FIFA being one of his favorites. He's often seen battling it out with his teammates off the pitch, on the virtual soccer ground.
Age, Height, and Net Worth
As of 2023, Xavi Simons is 20 years old. He stands at approximately 5ft 7ins (1.70 meters), a height that doesn't hinder him from dominating the midfield with his skills and vision.
Xavi's net worth, although not publicly disclosed, is speculated to be somewhere in the range of $5 million. His move to PSG, one of the wealthiest clubs in the world, coupled with his marketability and popularity, contributes significantly to his earnings.
Who is his father, Regillio Simons?
Born on 26 October 1971, in Paramaribo, Surinam, Regillio's early life was marked by a profound passion for soccer. His family moved to the Netherlands when he was a young child, and it was there that his love for the sport took root and began to flourish.
Regillio's professional soccer career started at the age of 19 with FC Amstelland, a local Dutch soccer club. His performance quickly caught the eye of scouts from more prominent teams, and it wasn't long before he found himself playing in the top tiers of Dutch soccer, for clubs such as NAC Breda, FC Volendam, and Fortuna Sittard, where he made his mark as a forward.
Following a successful career on the pitch, Regillio hung up his boots in 2008, but his departure from the field didn't mean an end to his relationship with soccer. He turned his attention to coaching, applying the same dedication and passion he had for playing to teaching the next generation of players.
Regillio became a well-respected coach, working with young talent at Ajax's famous youth academy. In 2023, he began serving as the head coach of the FC Volendam under-21 team.
His experiences as a player, coupled with his understanding of the game, made him an invaluable mentor for aspiring soccer players. One of these stars was, of course, his son, Xavi. Regillio's guidance and nurturing of Xavi's talent have played a significant role in Xavi's rise to prominence.
Regillio Simons regarding the interest for his son. Xavi is very lucky to have him as his father and role model. pic.twitter.com/8CkD8wg9Fr

— La Masia (@Youngcules) January 8, 2016
Despite his accomplishments, Regillio remains a humble and grounded individual. He married Peggy Simons, and together they had three children. He spends his spare time enjoying his family's company, often seen cheering his son on from the sidelines, or spending quality time with his loved ones.
Regillio's contribution to Dutch soccer extends beyond his playing and coaching career. He was part of an initiative to develop soccer in the Netherlands, particularly in nurturing young talent. Through his work at Ajax's academy and his personal coaching sessions, he has had a direct hand in shaping the future of Dutch soccer.
Regillio also has entrepreneurial ventures within the sport, including a role as a soccer agent. He uses his extensive knowledge and experience in the industry to represent and advise players, ensuring they have the best opportunities and guidance in their careers.
As of August 2023, his net worth has been estimated at more than $5 million.