• Born John Ernest Crawford on March 26th, 1946 in Los Angeles, California
• Son of film editor Robert Lawrence Crawford and his wife Betty, with an older brother, Robert L. Crawford Jr.
• Appeared in "The Pinky Lee Show" at age 4, and was one of 24 original members of "The Mickey Mouse Club"
• Gained fame in 1958 with the role of Mark McCain in the TV series "The Rifleman"
• Launched a musical career in the late 1950s and early 1960s, releasing three studio albums and earning top 20 Billboard hits

Known for movies

Born as John Ernest Crawford on the 26th March 1946 in Los Angeles, California USA, he is now a retired actor, and musician, who came to prominence in the late '50s and early '60s with the role of Mark McCain in the TV series "The Rifleman". He has had a number of other roles in films and television series, but this one marked his career.
Early Life
The son of film editor Robert Lawrence Crawford and his wife Betty, Johnny is of Belgian, German, British and Russian ancestry. He has an older brother, Robert L. Crawford Jr., who has also become a successful actor. His whole family turned towards performing arts, as his grandfather was violinist Alfred Eugene Megerlin.
Career Beginnings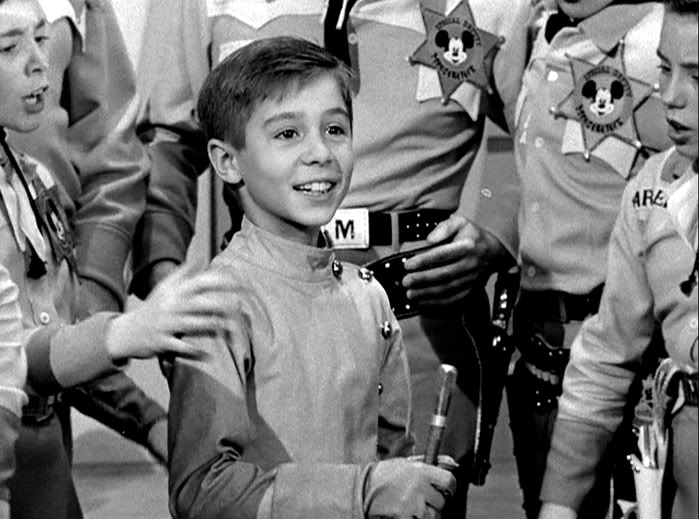 Johnny made his first appearance on screen in "The Pinky Lee Show" when he was only four years old. Five years later he became a Mouseketeer as he joined the "The Mickey Mouse Club", one of 24 original members, so Johnny featured on screen and on stage, honing his skills, but Johnny was let go when the studio decided to reduce the number of actors to 12. Nevertheless, this didn't discourage the young star in the making, as he continued his career with minor roles in such TV series as "The Lone Ranger" (1956), "Telephone Time" (1956-1957), "Have Gun – Will Travel" in 1957, and "Make Room for Daddy".
Rise to Fame
Johnny was then selected for the part of Mark McCain in the western series "The Rifleman" (1958-1963), starring with Chuck Connors, and Paul Fix. The role made him popular in the US, and earned him a number of awards, including a Primetime Emmy Award nomination; coincidentally, the same year his brother and father earned an Emmy nomination for their work on the TV series "Laramie".
After "The Rifleman"
The series ended in 1963 and he started looking for new acting engagements; in 1965 he secured one of the lead roles in the sci-fi comedy film "Village of the Giants" alongside Tommy Kirk and Beau Bridges, and the same year starred in the western drama "Indian Paint".
USA Army Sergeant
In the mid- '60, Johnny was conscripted into the US Army and in two years reached the rank of a sergeant; he was honorably discharged in 1967.
Johnny was immediately back into acting, with a role in the legendary western "El Dorado", with John Wayne, Robert Mitchum and James Caan, however, from that point his acting career began to decline, and he failed to secure another major role. Be that as it may, John continued as an actor until the late '90s, making his last appearance in the sci-fi thriller film "The Thirteenth Floor", in which Craig Bierko, Gretchen Mol and Armin Mueller-Stahl had the lead roles.
Johnny Crawford has a show on 10/23/2016 at 07:00 PM @ The Cicada Club in Los Angeles, CA… https://t.co/DTosd7c7Rx

— Johnny Crawford (@johnnycrawford) October 22, 2016
Did You Know, Johnny is an accomplished Musician?
With his popularity on the rise in the late '50 and early '60s, John launched a musical career, and achieved even greater fame with music hits such as "Cindy's Birthday", "Rumors", and "Your Nose is Gonna Grow", all of which entered the top 20 on the Billboard Top 40 hits. He also released three studio albums – "The Captivating Johnny Crawford" (1961), "A Young Man's Fancy", and "Rumors" (1962). He subsequently stayed away from music until the early '90s, when he became the leader of the vintage dance orchestra entitled JCO. Financed by the Playboy Jazz Festival, he and his bandmates were chosen to perform at annual Art Directors Guild Awards shows held at the Beverly Hilton, in Beverly Hills. They have one studio album "Sweepin' the Clouds Away", released on the 21st August 2012.
Do you know just how rich Johnny Crawford is?
Well, since his childhood years and teen popularity, Johnny has maintained a decent net worth; according to authoritative sources, Crawford's net worth has been estimated at $1.2 million, earned through his successful career. Humble from his beginnings, Johnny has never flaunted any luxurious possessions, living a simple life, devoted to his career and family.
Life Behind the Scene
Relationships
A sooth career and private life, what more can a man possibly want? During his high school days, Johnny was in a relationship with a girl named Charlotte Samco; the two broke up later, but reunited in 1990, and five years later exchanged their wedding vows. However, in 2015 their marriage came in question and since then the couple has lived separately, though there isn't any information about the divorce.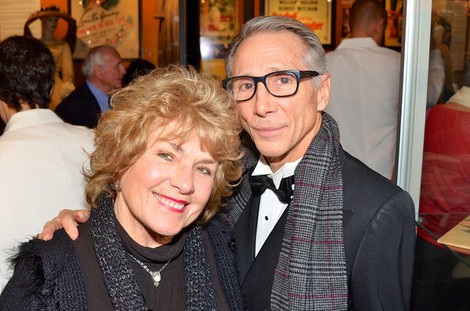 Before reuniting with his high school sweetheart, Johnny was in a romantic relationship with Debra Tate, younger sister of the tragically murdered actress Sharon Tate.
A Friend in Need
Back in the early '80s, Johnny used his influence and knowledge to help launch the career of actress and comedian Victoria Jackson. He cast her in one of his nightclub acts, and after acknowledging her talent, Johnny bought her a ticket for Hollywood, and Victoria's on-screen career was ready to start. We all know what happened next, since Victoria has become one of the stars of "Saturday Night Live".
MARCH 4, 2017 https://t.co/iygn3b3soz

— Johnny Crawford (@johnnycrawford) February 26, 2017
Social Media Presence
Although he is now in his 70s, Johnny is quite a modern man and has always been ahead of his times. His Twitter account has a decent number of followers and he has used it primarily to promote his work, informing followers of his show, while his official Facebook page has more than 100,000 followers.
Movies
Transportation Department
| Title | Year | Status | Character |
| --- | --- | --- | --- |
| Game of Thrones | | TV Series driver - 28 episodes, 2011 - 2016 unit driver - 1 episode, 2011 | |
| The Fall | | TV Series unit driver - 6 episodes, 2014 minibus driver - 5 episodes, 2013 | |
| A Belfast Story | 2013 | driver: John Todd | |
| Philomena | 2013 | unit driver: Northern Ireland | |
| Keith Lemon: The Film | 2012 | transportation captain | |
| The Man who Crossed Hitler | 2011 | TV Movie minibus driver | |
| Your Highness | 2011 | unit driver - uncredited | |
| Killing Bono | 2011 | minibus driver | |
| Ghost Machine | 2009 | transportation captain | |
| Small Island | 2009 | TV Movie unit driver | |
| Cherrybomb | 2009 | transportation captain | |
| City of Ember | 2008 | transportation captain | |
| Hunger | 2008 | unit driver | |
Source:
IMDb
,
Wikipedia