• Born James Scott Bumgarner, on April 7, 1928 in Norman, Oklahoma
• Served in the military during the Korean War, earning two Purple Hearts
• Began acting in 1954, becoming famous through the series "Maverick" and "The Rockford Files"
• Married Lois Clarke in 1956 and had two children
• Passed away in 2014 due to a massive heart attack

Known for movies
Short Info
| | |
| --- | --- |
| Net Worth | $20 million |
| Date Of Birth | April 7, 1928 |
| Died | July 19, 2014, Brentwood, Los Angeles, California, United States |
| Spouse | Lois Clarke |
| Mark | Personally honest, wisecracking, self-deprecating, reluctant, naturally masculine hero. |
| Fact | Was a volunteer with Save the Children. |
| Payments | Earned $100,000 per 1 hour episode from The Rockford Files (1974) |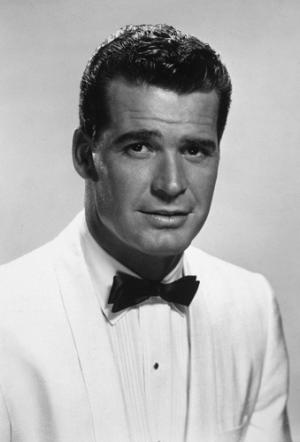 Who is James Garner?
Born James Scott Burgarner, on the 7th of April, 1928, was an American actor, voice artist, and producer, who became famous for his roles in the series "Maverick" and "The Rockford Files." Some of his most recent works were "Space Cowboys" and "The Notebook."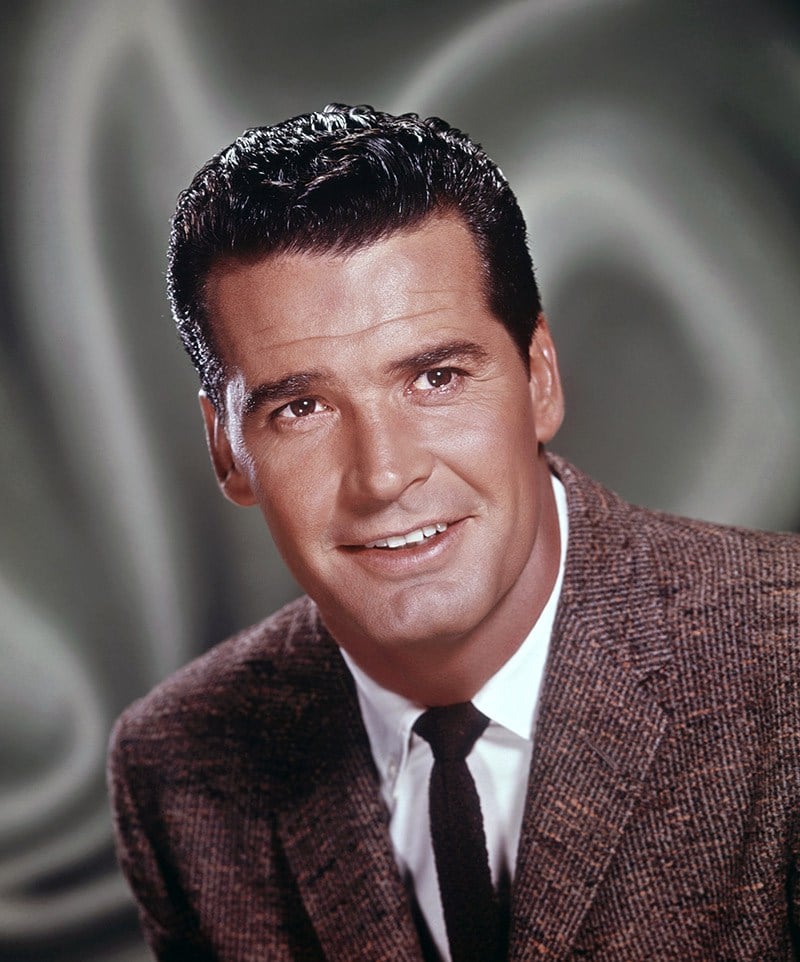 James Garner's Early Life
Born in Norman, Oklahoma, Garner was the son of Weldon Warren Bumgarner and Mildred Scott. He also has two other brothers, Jack Garner and Charles Bumgarner. When he was just five years old, his mother died and he and his brothers went to live with their other relatives.
When his father remarried, Garner hated one of his stepmother named Wilma who used beat him and his brothers. But he did have a great relationship with his father's last wife Grace who became kind to him and his brothers.
In terms of his studies, Garner enrolled at Hollywood High School where he was introduced to modelling by one of his gym teachers. He later on transferred to Norman High School where he became active in various sports and activities. However, he was not able to stay in school and he later on dropped out when he was 16.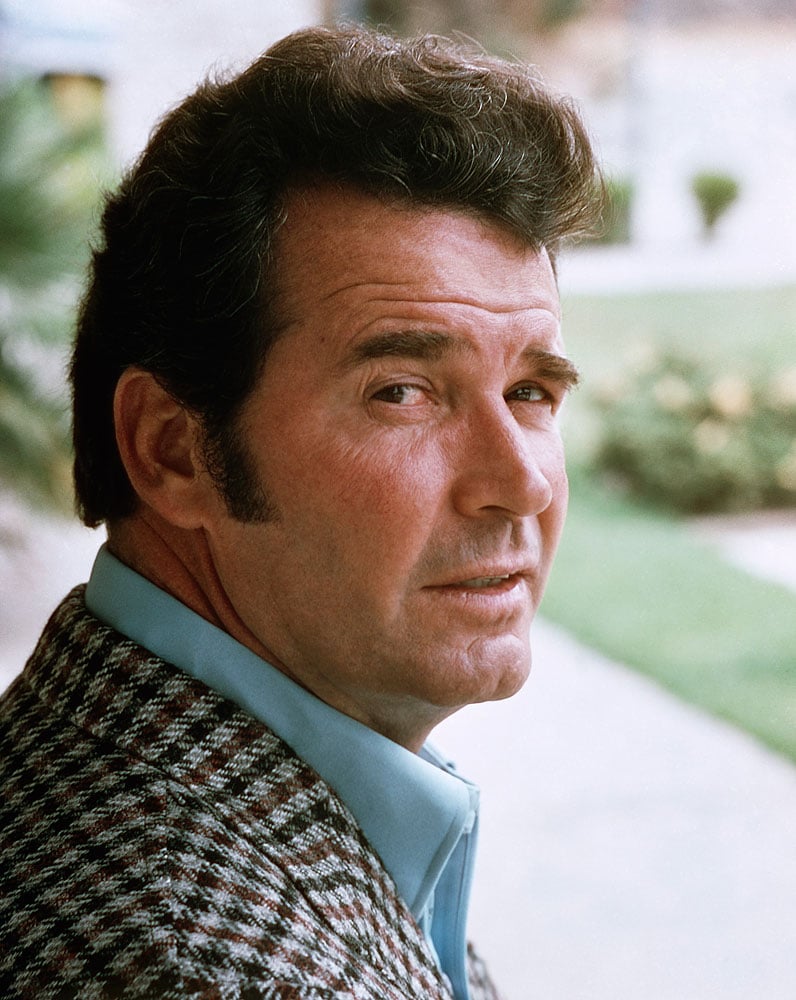 Did James Garner Served in the Military?
Right after dropping out of high school, Garner tried various jobs and later on entered in the military. He first joined the United States Merchant Marine near the end of World War II and also enlisted in the California Army National Guard where he served for six months. When the Korean War broke, he joined the 5th Regimental Combat Team and went to Korea.
During his stint in Korea, Garner was wounded twice and was given two Purple Hearts for his service.

James Garner's Career
After serving in the military, Garner started acting in the 1954 when his friend earned him a non-speaking role in the stage play "The Caine Mutiny Court Martial." While reading lines for the actors, he was able to enjoy acting and continued with it.
After a couple of roles in various films, in 1957 Garner earned a role in the series "Maverick." In the series, he played the role of Bret Maverick and became well-loved for his good-natured and likable demeanour. The series became a huge hit and catapulted him to stardom. Even though he left the series in 1960 due to financial disputes, it still helped his career and net worth.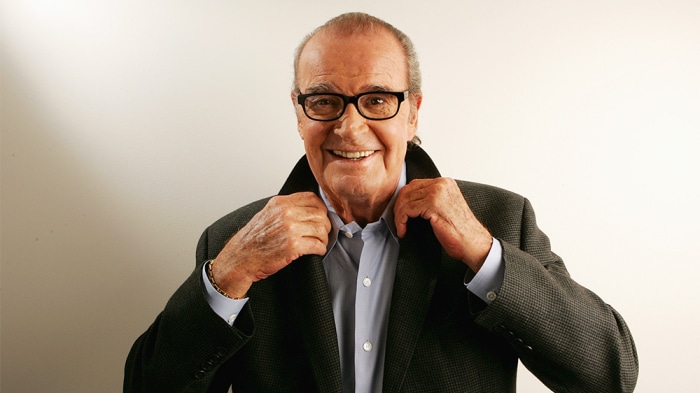 After his stint in the small screen, Garner went back to making films and appeared in movies such as "The Thrill of it All" and "The Great Escape" both in 1963, and "The Americanization of Emily" in 1964 which all became huge hits. But before the '60s ended, he returned back into television and starred in the hit show "Support Your Local Sheriff!" in 1969.
Another television series that made Garner one of the most known actor in the United States was "The Rockford Files" that started in 1974. His portrayal of Jim Rockford earned him an Emmy award and catapulted his career to stardom even more.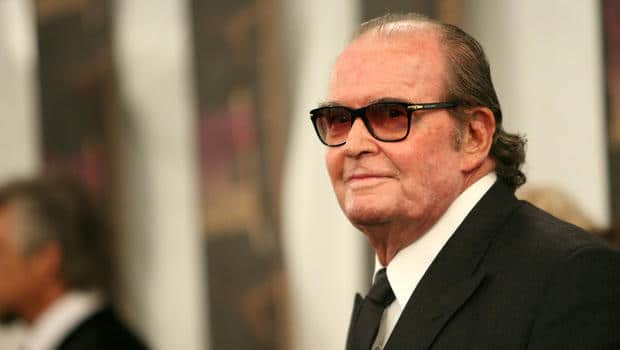 Although he continued acting through the following decades, Garner started appearing less in the screen due to his declining health. Some of the most recent films he appeared in include "Space Cowboys" in 2000 with Tommy Lee Jones, Donald Sutherland, and Clint Eastwood, "Divine Secrets of the Ya-Ya Sisterhood" as Sandra Bullock's father, and the older version of Noah in the hit movie "The Notebook." His success in both film and television helped in his career and tremendously increased his net worth.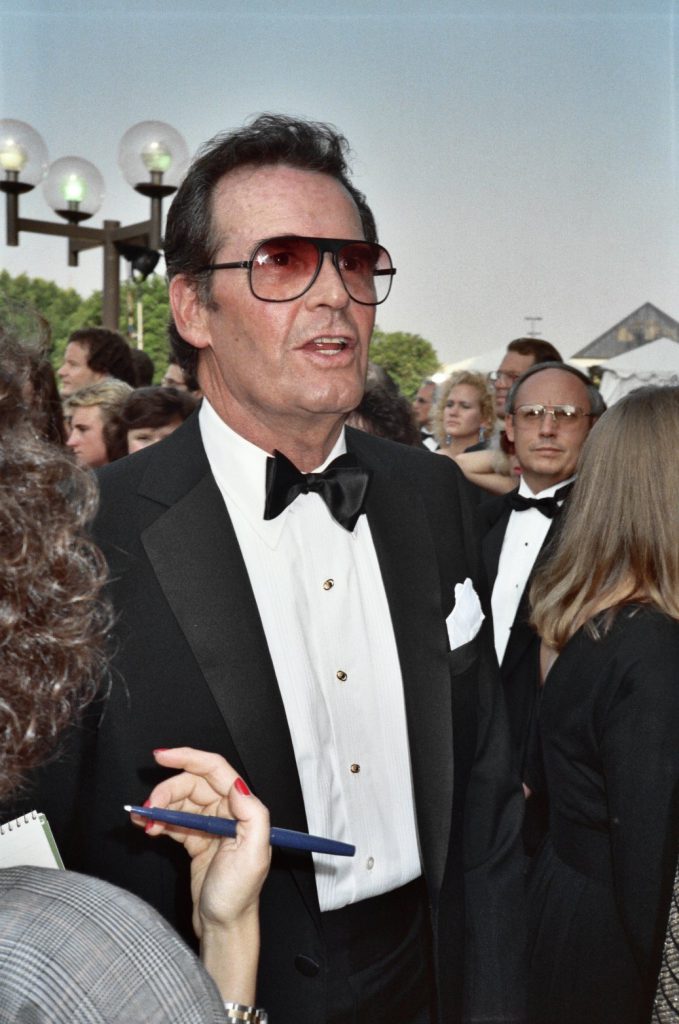 James Garner's Net Worth
As of 2018 and based on authoritative sources, Garner's net worth was $20 million. He was able to acquire such wealth from his years as an actor since the late 1950's until the early 2000's.
James Garner's Family
Garner was married to Lois Josephine Fleischman Clarke. The two met during the "Adlai Stevenson for President" rally in 1956 and got married just 14 days later. Clarke brought her daughter Kim from her previous marriage and the two of them had their own daughter name Greta.
Although the two separated in 1979 due to Garner's busy schedule as an actor, they later reconciled in 1981 and remarried. The two stayed together until Garner's death.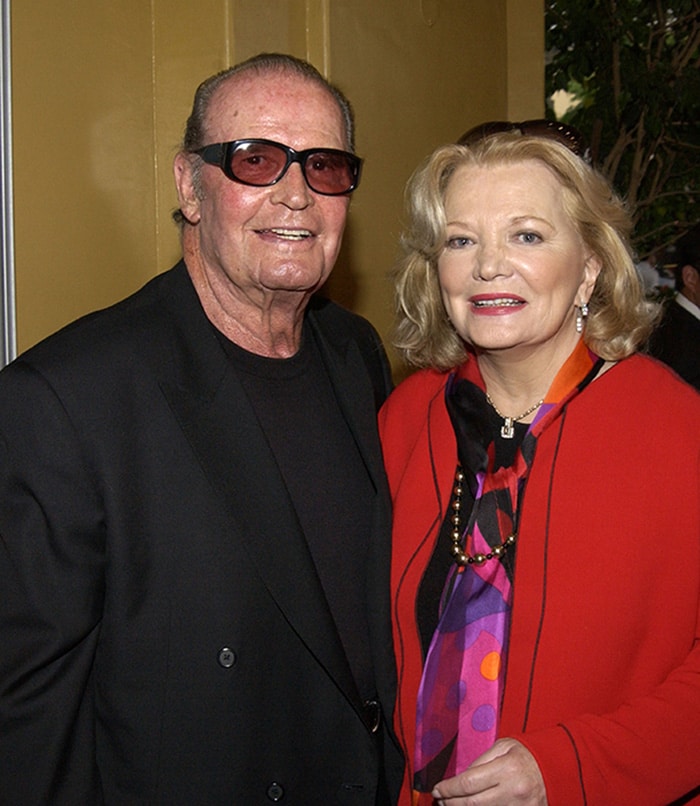 Did James Garner Pass Away?
In 2014, Garner passed away after suffering a massive heart attack caused by coronary artery disease. But even before his death, his health was already declining due to a severe stroke he had in 2008.
General Info
| | |
| --- | --- |
| Full Name | James Garner |
| Net Worth | $20 million |
| Date Of Birth | April 7, 1928 |
| Died | July 19, 2014, Brentwood, Los Angeles, California, United States |
| Height | 1.87 m |
| Profession | Television producer, Film producer, Voice Actor, Soldier |
| Education | Hollywood High School, University of Oklahoma |
| Nationality | American |
Family
| | |
| --- | --- |
| Spouse | Lois Clarke |
| Children | Gigi Garner, Kimberly Garner |
| Parents | Mildred Scott Bumgarner, Weldon Warren Bumgarner |
| Siblings | Jack Garner, Charlie Bumgarner |
Accomplishments
| | |
| --- | --- |
| Awards | Primetime Emmy Award for Outstanding Lead Actor in a Drama Series, Screen Actors Guild Life Achievement Award, Golden Globe Award for Best Performance by an Actor in a Mini-Series or Motion Picture Made for Television, TCA Career Achievement Award, Golden Globe Award for Best New Star of the Year �... |
| Nominations | Academy Award for Best Actor, Primetime Emmy Award for Outstanding Lead Actor in a Limited Series or a Movie, Golden Globe Award for Best Actor – Motion Picture Musical or Comedy, Golden Globe Award for Best Performance by an Actor in a Television Series – Drama, Screen Actors Guild Award for Ou... |
| Movies | The Great Escape, The Notebook, Murphy's Romance, The Americanization of Emily, Victor/Victoria, Space Cowboys, Grand Prix, The Thrill of It All, Support Your Local Sheriff!, Maverick, Barbarians at the Gate, Move Over, Darling, Support Your Local Gunfighter, Sayonara, The Children's Hour, Divine Se... |
| TV Shows | Maverick, Nichols, The Rockford Files, Bret Maverick, Man of the People, Streets of Laredo, First Monday, God, the Devil and Bob, 8 Simple Rules, Space, Century of Country |
Social profile links
Marks
| # | Marks / Signs |
| --- | --- |
| 1 | Deep gravelly voice |
| 2 | Personally honest, wisecracking, self-deprecating, reluctant, naturally masculine hero. |
| 3 | His voice was heard at the beginning of every episode of The Rockford Files (1974) on the outgoing message for Jim Rockford's answering machine. |
Salary
Quotes
| # | Quote |
| --- | --- |
| 1 | My wife would leave me if I played a Republican. |
| 2 | [About his dropping out from high school]: I was a terrible student and I never actually graduated from high school, but I got my diploma in the Army. |
| 3 | When I'm pushed, I shove. |
| 4 | [Who was never impressed with himself]: I don't like to watch me on the screen, I just don't have a lot of confidence in me, I guess. |
| 5 | [When he was married on August 17, 1956, just 14 days after he met Lois]: We went to dinner every night for 14 nights. I was just absolutely nuts about her. I spent $77 on our honeymoon, and it about broke me. |
| 6 | [About contractual problems from Universal]: The industry is like it always has been. It's a bunch of greedy people. |
| 7 | [When he smoked marijuana for most of his adult life]: I started smoking it in my late teens, I drank to get drunk but ultimately didn't like the effect. Not so with grass. It had the opposite effect from alcohol: it made me more tolerant and forgiving. I did a little bit of cocaine in the Eighties, courtesy of John Belushi, but fortunately I didn't like it. But I smoked marijuana for 50 years and I don't know where I'd be without it. It opened my mind and now it eases my arthritis. After decades of research I've concluded that marijuana should be legal and alcohol illegal. |
| 8 | My wife and I felt we'd just watch the sunset. But then, the phone started ringing with all these wonderful offers. |
| 9 | [When he got serious into becoming an actor after returning from the Korean War]: I had a wife and an 8-year-old daughter who had just gotten out of the hospital with polio, so I took on that responsibility. |
| 10 | Something funny happens as you get older, you don't hold back so much. |
| 11 | [Who asked Melissa Gilbert warily]: How long does the speech have to be? Well, this will be shorter than others. |
| 12 | [When he entered Hollywood High School at the time his gym teacher recommended him for his modeling job]: I made 25 bucks an hour! That's why I quit school. I was making more money than the teachers. I never finished the ninth grade. |
| 13 | (on Steve McQueen) Steve was my neighbor for some time, I called him "Crazy McQueen", because, quite frankly, he was crazy. We were friends, but he wanted to play my part in Grand Prix (1966) and because of that we didn't talk for four years. He wasn't a great actor, but he was a star - McQueen had probably the highest amount of star quality I've ever seen in an actor. |
| 14 | (on the passing of his good friend Paul Newman) This is such a sad time, I am truly devastated and there are just not enough words to express my sorrow. |
| 15 | [on his role as Bret Maverick] I'm playing me. Bret Maverick is lazy: I'm lazy. And I *like* being lazy. |
| 16 | I got into the business to put a roof over my head. I wasn't looking for star status. I just wanted to keep working. |
| 17 | I don't like to speak in public. It scares the devil out of me. |
| 18 | I'm a Spencer Tracy-type actor. His idea was to be on time, know your words, hit your marks and tell the truth. Most every actor tries to make it something it isn't looks for the easy way out. I don't think acting is that difficult if you can put yourself aside and do what the writer wrote. |
| 19 | [on his conflicts with Warner Brothers, in relation to his contractual obligations to the television series Maverick (1957)] They really stuck it to me. I was young and dumb. I said a couple things about being under contract that they didn't like, like that I felt like a ham in a smokehouse. They were waiting to get back at me by laying me off. We went to court and got out of my contract. I didn't want somebody in an office guiding my career. If I had a failure, I wanted it to be my failure. If I had a success, I wanted it to be my success. |
| 20 | [Asked if he would ever do a nude scene] I don't do horror films. |
| 21 | Marriage is like the Army; everyone complains, but you'd be surprised at the large number of people who reenlist. |
| 22 | About everything I ever have done, in the way of lawsuits against studios, I've won them all, because I was right every time. |
Facts
| # | Fact |
| --- | --- |
| 1 | Greatly enjoyed his late in life role in sitcom '8 Simple Rules', working with such a young and vibrant cast. In his autobiography he paraphrased General Douglas MacArthur's comment on the Korea War describing his casting as "A great gift to an old campaigner'. |
| 2 | He appeared in two films which concerned the D-Day landings on June 6, 1944: The Americanization of Emily (1964) and 36 Hours (1964). |
| 3 | His brother Jack Garner was a week older than Julie London. His brother guest-starred with her on an episode of Emergency! (1972). |
| 4 | Lifelong resident of Brentwood, Los Angeles, California. |
| 5 | At age 17, Garner, along with his father, moved to Los Angeles, California, in 1945, where he was voted the most popular student. |
| 6 | Robert Fuller's son, Rob, lived not too far away from him. |
| 7 | He nearly lost his leg, but he had emergency surgery to unblock an artery. [1998]. |
| 8 | Had appeared on the front cover of TV Guide 13 times. |
| 9 | He called his friend John Hodiak by the nickname "Hody". |
| 10 | He was Oklahoma's very first draftee for the Korean War. |
| 11 | When he was very young, he lived with his family in the back of his father's country store, in the tiny hamlet of Denver, Oklahoma, which consisted of one building, the country store, and a population of only five persons, his parents, his two brothers and himself. Denver, Oklahoma no longer exists, since it was flooded in order to create Lake Thunderbird, an Oklahoma state reservoir. |
| 12 | He considered his first director, Charles Laughton, to be his acting mentor. |
| 13 | James Garner passed away on July 19, 2014. A month after his passing, his lifelong best friend, Lauren Bacall died the month before what would have been her 90th birthday. Both Garner and Bacall had worked together on an episode of: The Rockford Files (1974), and in two movies: HealtH (1980) and The Fan (1981). |
| 14 | During the filing of Grand Prix (1966), it was discovered that James Garner was actually too tall for Formula One racing. In order to fit in the cars, the seats had to be removed and Garner sat on the frame with just a towel or a mat protecting his posterior. Additionally, the roll bars needed to be removed and fitted with taller bars, so they would look realistic and not be noticeably shorter than the top of his helmet. |
| 15 | Met Doris Day in the romance comedy Move Over, Darling (1963). The two remained close friends for over 50 years. |
| 16 | Replaced John Ritter early in the second season of 8 Simple Rules (2002), when Ritter passed away in 2003. |
| 17 | His eldest daughter, Kimberly, had suffered polio. |
| 18 | In 2008, he was planning to come out of retirement from on camera roles when he was cast in NCIS (2003), but having a stroke soon after being cast, prevented him from doing it. The role was ultimately given to Ralph Waite, who was also born in 1928, but whose health was holding up rather better at that time. In the end, Waite passed away five months before Garner. |
| 19 | Shared the same birthday as R.G. Armstrong, who was 11 years Garner's senior. Armstrong guest-starred with Garner on an episode of Maverick (1957). |
| 20 | While starring on The Rockford Files (1974), he invited many of his longtime friends and new actors to the set. |
| 21 | Had joked that the secret to his long-running marriage to Lois was learning the two words, "Yes, Dear!". |
| 22 | Lived in the same house for nearly 58 years, from 1956 until his passing in 2014. |
| 23 | Beat out Robert Blake for the lead role on The Rockford Files (1974). |
| 24 | Upon his death, he was cremated at Forest Lawn Memorial Park (Hollywood Hills) in Los Angeles, California, and his ashes were given to his family. |
| 25 | Ten days after his passing, numerous news sources reported that the Los Angeles County Coroner listed "acute myocardial infarction" (massive heart attack) as the official cause of his death. |
| 26 | Garner never shaved the hair off his chest for any of his shirtless scenes. |
| 27 | Even though his Cherokee Productions was the production company, or even part owner, of many of his movies and television series (in the case of The Rockford Files (1974), Cherokee owned 37.5% of the series) between 1965 and 1980, more often than not, he chose not to be listed in the on-screen credits as a producer. |
| 28 | Lindsay Wagner was the primary guest star on the very first episode of The Rockford Files (1974). Through much of the 1980s, James Garner and Lindsay Wagner were considered the king or queen, respectively, of quality television movies and miniseries of that period. |
| 29 | Frequently had drinks with Bill Bixby. |
| 30 | Was a celebrity spokesperson for the Office of Energy Conservation in the 1970s, through the Advertising Council's Public Service Announcement (PSA) television and radio commercials. |
| 31 | Relaunched his career as a contract player for United Artists in 1961, after successfully suing Warner Brothers in 1960 to be released from his contract for Maverick (1957). |
| 32 | Was separated from Lois in 1979, primarily because he was pushing himself too hard and abusing his body while shooting The Rockford Files (1974). Garner was hospitalized in 1979 with an ulcer and other health problems, which eventually caused the cancellation of The Rockford Files, but Lois did not forgive him until they reconciled in 1982. |
| 33 | At Norman High School, he played football, basketball, golf, and competed in track. |
| 34 | He sued Universal, a second time, for $2.2 million regarding syndication royalties. The suit charged the studio with "deceiving him and suppressing information about syndication". He was supposed to receive $25,000 for each episode running in syndication, but Universal charged him "distribution fees", which was not in the contract. He also felt that the studio did not release the show to the highest bidder for the episode reruns. [1998]. |
| 35 | In July 1983, Garner filed suit against Universal Studios for $16.5 million (USD) in connection with an ongoing dispute from The Rockford Files (1974). The suit charged Universal with "breach of contract; failure to deal fairly and in good faith; fraud; and deceit". It was eventually settled out of court in 1989. As part of the agreement Garner could not disclose the amount of the settlement, but frequently told the story about his wife, Lois, having to remind him to wipe the silly grin off his face. |
| 36 | Was closely advised by financial adviser Irving Leonard, who also advised Clint Eastwood in the late 1950s and 1960s. |
| 37 | Until 1988, he was a heavy smoker. |
| 38 | He dropped out of Norman High School in Norman, Oklahoma, but was able to earn his diploma while in the United States Army. |
| 39 | At least three actresses named him as their favorite actor: Mariette Hartley, Joan Van Ark and Lauren Bacall, all three worked with him on The Rockford Files (1974). |
| 40 | Was friends with Jack Kelly, for 35 years, from 1957 until his death in 1992. |
| 41 | Had suffered a fall while working on 8 Simple Rules (2002). [January 7, 2004]. |
| 42 | Was friends with Roy Huggins, for 45 years, from 1957 until his death in 2002. |
| 43 | Before his The Rockford Files (1974) co-star, Stuart Margolin, appeared with him on Rockford, they worked together on Garner's short-lived series, Nichols (1971). |
| 44 | Had twice worked with Harry Morgan: in Support Your Local Sheriff! (1969) and its sort of sequel, Support Your Local Gunfighter (1971). |
| 45 | His ex-Maverick (1957) co-star, Jack Kelly guest-starred with him in a two-part episode of The Rockford Files (1974), in 1977. |
| 46 | When Charlton Heston backed out of the lead role in Darby's Rangers (1958) before shooting began, Warner Brothers contract player Garner, who had already been cast in the film in a supporting role, was selected to replace Heston in the lead. |
| 47 | Acting mentor and friends with Tom Selleck, Kaley Cuoco and Amy Davidson. |
| 48 | Was Roy Huggins first choice for the lead role on the Western series Cheyenne (1955), but that role eventually went to an another largely unknown actor, Clint Walker, because the casting director could not reach Garner in time (according to Garner's autobiography), and Garner wound up playing an Army officer in the pilot instead. |
| 49 | Used to play golf with James Woods and Bill Bixby. |
| 50 | Is the youngest of three children of Weldon "Bill" and Mildred Meek Bumgarner. |
| 51 | After his final two roles, DC Showcase Original Shorts Collection (2010) and Superman/Shazam!: The Return of Black Adam (2010), both voice only roles, he completely retired from acting at age 82. |
| 52 | Long lives ran in his family. |
| 53 | When he was starring on The Rockford Files (1974), having to appear in nearly every scene of the series, doing many of his own stunts, including one that injured his back, was wearing him out. A knee injury from his National Guard days worsened in the wake of the continuous jumping and rolling, all of which led to his 1979 hospitalization, with a bleeding ulcer. |
| 54 | James Garner passed away on July 19, 2014, at age 86, just one month before he would have celebrated his 58th wedding anniversary with his wife, Lois. |
| 55 | He changed his last name from Bumgarner to Garner when he became a Warner Brothers contract player. He was credited as Jim Bumgarner for his two stage roles. First as a non-speaking Member of the Court (Martial Tribunal), in the Broadway production of "The Caine Mutiny Court Martial", and second, a featured speaking role in the national touring company of the same play. In part because he hated speaking in public, he never again took a stage role, and the name Bumgarner "died" when his Warner Brothers contract was signed in 1956. |
| 56 | Garner survived a series of health problems, from a knee operation, to a bleeding ulcer, to quintuple bypass heart surgery, to a fall, to emergency surgery to unblock an artery and finally to a stroke. |
| 57 | James Garner passed away on July 19, 2014, at age 86, and within five months of four other television legends, also born in 1928, either aged 85 or 86: Shirley Temple, Ralph Waite, Maya Angelou, and Horace Silver, and just twenty-four days before his close friend Lauren Bacall, born 1924. |
| 58 | He was absent from his role on Maverick (1957), when filming for the fourth season began, because of a contract dispute with Warner Brothers. Garner fought with the studio consistently in court, and his tenacity was rewarded at the end of 1960, when the case was decided in his favor, and the court ordered him to be released from his contract because Warner Brothers had violated several of the provisions in the contract. |
| 59 | In the four years (1985-89), he was the television and radio commercial spokesman for Mazda cars, he was reportedly paid $1 million per year, plus one Mazda vehicle of his choice per year. He chose three Mazda RX-7's and one Mazda truck, all of which he was known to drive frequently. |
| 60 | He began his film career in 1956 (the same year he got married), as a contract player for Warner Brothers, at a rate of $200 per week. |
| 61 | The name of his most famous character, James Scott Rockford, from The Rockford Files (1974), shared his own first and middle name. |
| 62 | He was widely known to be a very private man. |
| 63 | When speaking at the Summer Special Olympics in Norman, Oklahoma, he took the opportunity to remind the Oklahoma officials, who invited him to speak, of the circumstances of his original departure. "It's nice to be invited back as a VIP after being run out of town on a rail." This was a reference to him being "asked" to leave for his "extracurricular activities". |
| 64 | Had played the same character (Bret Maverick) on four different series: Sugarfoot (1957), Maverick (1957), Young Maverick (1979) and Bret Maverick (1981). |
| 65 | Had played Wyatt Earp in two movies: Hour of the Gun (1967) and Sunset (1988). |
| 66 | A ten foot bronze statue of Garner, as his character Bret Maverick, was unveiled in Garner's hometown of Norman, Oklahoma. He was present for the unveiling ceremony. [21 April 2006]. |
| 67 | Best known by the public for his starring roles as the title characters on both Maverick (1957) and The Rockford Files (1974). |
| 68 | Has a street named after him in his hometown of Norman, Oklahoma: James Garner Avenue. |
| 69 | Narrated the intro videos for the University of Oklahoma football team as they entered the stadium. |
| 70 | James Garner adopted his wife's 8 year-old-daughter, Kimberly, after he and Lois were married. About a year later, Jim's biological daughter, Gigi Garner, was born in Santa Monica, California. So, Kimberly and Gigi are 9 years apart. |
| 71 | In 1995, he received an honorary doctorate from the University of Oklahoma, in his hometown of Norman, Oklahoma. This was one month after bombing of the Murrah Building in Oklahoma City. He was quoted as saying during his commencement ceremony speech, "If there's anything positive to come from this event, it is seeing the character, the toughness with the dignity of the Oklahoma people as they suffer the grief and carry on with their lives. It makes every Oklahoman, where ever we are, to be PROUD to be an Oklahoman.". |
| 72 | Once owned a four hundred acre vineyard in Santa Ynez California called "White Rhino" vineyard and bottled his own Chardonnay called "Chateau Jimbeaux". |
| 73 | Underwent surgery after suffering a mild stroke in May 2008 and was recovering well enough, his voice was no longer impaired, that he was able to resume voice acting parts, such as DC Showcase Original Shorts Collection (2010). |
| 74 | His hobbies included: golfing, spending time with his family, auto racing, liberal causes, political activism and watching sports. |
| 75 | He was good friends with the late Paul Newman and his wife Joanne Woodward. Garner appeared with both Newman and Woodward in various productions, although all three of them never appeared in the same production. |
| 76 | He was awarded a Star on the Hollywood Walk of Fame at 6927 Hollywood Boulevard in Hollywood, California on February 8, 1960. |
| 77 | Driver of pace cars at the 59th Indianapolis 500 (May 25, 1975), the 61st Indianapolis 500 (May 29, 1977), and at the 69th Indianapolis 500 (May 26, 1985). |
| 78 | Friends with: Shirley Jones, Angela Lansbury, Dick Van Dyke, William Windom, Adam West, Alan Hale Jr., Henry Fonda, Lauren Bacall, Clint Eastwood, Lloyd Nolan, Bill Bixby, Mariette Hartley, Ed Bruce, Mac Davis, James Whitmore, James Whitmore Jr., Roy Huggins, Robert Conrad, Larry Manetti, Harry Belafonte, Jack Kelly, David McCallum, Marlon Brando, James Coburn, Abby Dalton, Ruta Lee, Doris Day, Paul Newman, Joanne Woodward, Julie Andrews, Tom Selleck, Stuart Margolin, Luis Delgado, Meta Rosenberg, Juanita Bartlett, Suzanne Pleshette, James Arness, Red West, Mickey Rooney, Beverly Garland and next-door neighbor Steve McQueen. |
| 79 | In a 1973 interview, John Wayne named Garner as the best American actor. |
| 80 | He was a student of Bruce Lee's in his "jeet kune do" style of martial art, after starring with Lee in the film, Marlowe (1969). |
| 81 | Although Garner was a lifelong liberal Democrat, his oldest friend was a conservative Republican. |
| 82 | Inducted into the Off-Road Motorsports Hall of Fame in 1978 and the Oklahoma Hall of Fame in 1986. |
| 83 | Quit smoking following his quintuple heart bypass. [April 22, 1988]. |
| 84 | Is a huge fan of the Oakland Raiders. Could be seen on sidelines with the team during games. |
| 85 | Enjoyed great celebrity with his Polaroid commercial series with Mariette Hartley, which started in 1977. He and Mariette were so convincing as husband and wife that Mariette had a T-shirt made that proclaimed, "I am not James Garner's wife!". More than 300 commercials were produced. |
| 86 | Of all his films, The Americanization of Emily (1964) was his favorite. |
| 87 | Had played two different characters named Jim who served in the Korean War: Jim Rockford in The Rockford Files (1974) and Jim Egan in 8 Simple Rules (2002). |
| 88 | Had starred on three popular television series: Maverick (1957) for three seasons, The Rockford Files (1974) for six seasons, and 8 Simple Rules (2002), for two seasons. |
| 89 | He was attending Hollywood High School in Los Angeles when his gym teacher recommended him for a job modeling Jantzen bathing suits. He got the job making $25 an hour. |
| 90 | Was a Korean War veteran and began his career as a contract player in 1956 for Warner Brothers. |
| 91 | Was the first actor to co-star with Julie Andrews in three movies: The Americanization of Emily (1964), Victor Victoria (1982) and One Special Night (1999). |
| 92 | Had helped organize the Hollywood contingent of Martin Luther King's famous "March on Washington" civil rights demonstration. |
| 93 | He was very disappointed about his series, The Rockford Files (1974), being cancelled due to his illness. He accepted his doctor's advice and learned that season 6 was his last. |
| 94 | Was hospitalized with a bleeding ulcer, during filming for the 1979-1980 season of The Rockford Files (1974). [1979]. |
| 95 | Was a volunteer with Save the Children. |
| 96 | Was involved with many humanitarian causes. |
| 97 | Lost his mother when he was 5, and he and his two brothers were split up and sent off to live with relatives. |
| 98 | He and his wife Lois Clarke were married at the Beverly Hills Court House just two weeks after they met at a political rally for 1956 Democratic Presidential Candidate Adlai Stevenson. |
| 99 | Biological father of Gigi Garner, wrote two books "The Cop Cookbook" and "Girl Talk". Ms. Garner continues her father's legacy through the production company he started, Cherokee Productions and runs her own successful talent management company. |
| 100 | Before he was a very successful actor, he had 75 different jobs including everything from pumping gas to modeling men's clothing. |
| 101 | Early in his career, he appeared as one of the judges in "The Caine Mutiny Court Martial" on Broadway. He said his part consisted mostly of listening to the other actors, and he said it was a great lesson, even though he sometimes had to fight to stay awake during the evening performances. He felt listening was just as important as speaking as an actor. |
| 102 | Inducted into the Hall of Great Western Performers of the National Cowboy and Western Heritage Museum in 1990. |
| 103 | Has two older brothers: Jack Garner and Charlie Bumgarner. Jack died in 2011 and Charlie died in 1985. |
| 104 | James had English, and some German and Irish, ancestry. James's maternal grandfather, Charles Bailey Meek, was described in James's New York Times obituary as a "full-blooded Cherokee". However, James's grandfather had no documented Native American ancestry, and Charles Meek and his own parents, Thomas Jefferson Meek and Delilah Frances Bailey, were all listed as "White" on United States Censuses. |
| 105 | Had quintuple heart bypass surgery. [1988]. |
| 106 | Had both knees replaced. [2000]. |
Pictures
Movies
Actor
| Title | Year | Status | Character |
| --- | --- | --- | --- |
| Shoot-Out at Medicine Bend | 1957 | | Sgt. John Maitland |
| Cheyenne | 1955-1957 | TV Series | Willis Peake / Bret / Lt. Lee Rogers / ... |
| Conflict | 1956-1957 | TV Series | Red Donnelly / Jim Curtis |
| Zane Grey Theater | 1956 | TV Series | Lt. Jim Collins |
| The Girl He Left Behind | 1956 | | Preston |
| Toward the Unknown | 1956 | | Lt. Col. Joe Craven |
| Warner Brothers Presents | 1956 | TV Series | |
| DC Showcase Original Shorts Collection | 2010 | Video | Shazam (voice) |
| Superman/Shazam!: The Return of Black Adam | 2010 | Video short | Shazam (voice) |
| First Night | 2007 | Short | Dr. Curtis |
| Battle for Terra | 2007 | | Doron (voice) |
| The Ultimate Gift | 2006 | | Howard 'Red' Stevens |
| 8 Simple Rules | 2003-2005 | TV Series | Jim Egan C.J. Barnes |
| Al Roach: Private Insectigator | 2004 | Short | Al Roach |
| The Notebook | 2004 | | Duke |
| The Land Before Time X: The Great Longneck Migration | 2003 | Video | Pat (voice) |
| Divine Secrets of the Ya-Ya Sisterhood | 2002 | | Shepard James 'Shep' Walker |
| First Monday | 2002 | TV Series | Chief Justice Thomas Brankin |
| Roughing It | 2002 | TV Movie | Samuel Clemens (Mark Twain) |
| God, the Devil and Bob | 2000-2001 | TV Series | God |
| Atlantis: The Lost Empire | 2001 | | Commander Lyle Tiberius Rourke (voice) |
| The Last Debate | 2000 | TV Movie | Mike Howley |
| Space Cowboys | 2000 | | Tank Sullivan |
| Chicago Hope | 2000 | TV Series | Hubert 'Hue' Miller |
| One Special Night | 1999 | TV Movie | Robert Woodward |
| Shake, Rattle and Roll: An American Love Story | 1999 | TV Movie | Audience Member (uncredited) |
| Streets of Laredo | 1999 | TV Mini-Series | Captain Woodrow Call |
| The Rockford Files: If It Bleeds... It Leads | 1999 | TV Movie | Jim Rockford |
| Legalese | 1998 | TV Movie | Norman Keane |
| Twilight | 1998 | | Raymond Hope |
| The Rockford Files: Shoot-Out at the Golden Pagoda | 1997 | TV Movie | Jim Rockford |
| Dead Silence | 1997 | TV Movie | John Potter |
| My Fellow Americans | 1996 | | President Matt Douglas |
| The Rockford Files: Punishment and Crime | 1996 | TV Movie | Jim Rockford |
| The Rockford Files: Friends and Foul Play | 1996 | TV Movie | Jim Rockford |
| The Rockford Files: Godfather Knows Best | 1996 | TV Movie | Jim Rockford |
| The Rockford Files: If the Frame Fits... | 1996 | TV Movie | Jim Rockford |
| The Rockford Files: A Blessing in Disguise | 1995 | TV Movie | Jim Rockford |
| The Rockford Files: I Still Love L.A. | 1994 | TV Movie | Jim Rockford |
| Maverick | 1994 | | Marshal Zane Cooper |
| Breathing Lessons | 1994 | TV Movie | Ira Moran |
| Barbarians at the Gate | 1993 | TV Movie | F. Ross Johnson |
| Fire in the Sky | 1993 | | Frank Watters |
| The Distinguished Gentleman | 1992 | | Jeff Johnson |
| Man of the People | 1991-1992 | TV Series | Councilman Jim Doyle |
| Decoration Day | 1990 | TV Movie | Albert Sidney Finch |
| My Name Is Bill W. | 1989 | TV Movie | Dr. Bob |
| Sunset | 1988 | | Wyatt Earp |
| Promise | 1986 | TV Movie | Bob Beuhler |
| Murphy's Romance | 1985 | | Murphy Jones |
| Space | 1985 | TV Mini-Series | Sen. Norman Grant |
| The Glitter Dome | 1984 | TV Movie | Sgt. Aloysius Mackey |
| Heartsounds | 1984 | TV Movie | Harold Lear |
| Tank | 1984 | | Zack |
| Bret Maverick | 1981-1982 | TV Series | Bret Maverick |
| Victor Victoria | 1982 | | King Marchand |
| The Long Summer of George Adams | 1982 | TV Movie | George Adams |
| The Fan | 1981 | | Jake Berman |
| HealtH | 1980 | | Harry Wolff |
| The Rockford Files | 1974-1980 | TV Series | Jim Rockford |
| Young Maverick | 1979 | TV Series | Bret Maverick |
| The New Maverick | 1978 | TV Movie | Bret Maverick |
| The Castaway Cowboy | 1974 | | Lincoln Costain |
| One Little Indian | 1973 | | Keyes |
| They Only Kill Their Masters | 1972 | | Abel Marsh |
| Nichols | 1971-1972 | TV Series | Nichols Sheriff Frank Nichols |
| Skin Game | 1971 | | Quincy |
| Support Your Local Gunfighter | 1971 | | Latigo |
| A Man Called Sledge | 1970 | | Luther Sledge |
| Marlowe | 1969 | | Philip Marlowe |
| Support Your Local Sheriff! | 1969 | | Jason |
| How Sweet It Is! | 1968 | | Grif Henderson |
| The Pink Jungle | 1968 | | Ben Morris |
| Hour of the Gun | 1967 | | Wyatt Earp |
| Grand Prix | 1966 | | Pete Aron |
| Mister Buddwing | 1966 | | Mister Buddwing |
| Duel at Diablo | 1966 | | Jess Remsberg |
| A Man Could Get Killed | 1966 | | William Beddoes |
| The Art of Love | 1965 | | Casey Barnett |
| 36 Hours | 1964 | | Maj. Jefferson Pike |
| The Americanization of Emily | 1964 | | Lt. Cmdr. Charles Edward Madison |
| Move Over, Darling | 1963 | | Nicholas Arden |
| The Wheeler Dealers | 1963 | | Henry Tyroon |
| The Thrill of It All | 1963 | | Dr. Gerald Boyer |
| The Great Escape | 1963 | | Hendley 'The Scrounger' |
| Boys' Night Out | 1962 | | Fred Williams |
| Maverick | 1957-1962 | TV Series | Bret Maverick / Beau 'Pappy' Maverick |
| The Children's Hour | 1961 | | Dr. Joe Cardin |
| Angel | 1961 | TV Series | Jim |
| Cash McCall | 1960 | | Cash McCall |
| Alias Jesse James | 1959 | | Bret Maverick (scenes deleted) |
| Up Periscope | 1959 | | Lt. J.G. Kenneth M. Braden |
| Darby's Rangers | 1958 | | Col. William Orlando Darby |
| Sugarfoot | 1957 | TV Series | Bret Maverick |
| Sayonara | 1957 | | Captain Bailey |
Producer
| Title | Year | Status | Character |
| --- | --- | --- | --- |
| The Rockford Files: If It Bleeds... It Leads | 1999 | TV Movie producer | |
| The Rockford Files: Shoot-Out at the Golden Pagoda | 1997 | TV Movie executive producer | |
| The Rockford Files: Punishment and Crime | 1996 | TV Movie executive producer | |
| The Rockford Files: Friends and Foul Play | 1996 | TV Movie executive producer | |
| The Rockford Files: Godfather Knows Best | 1996 | TV Movie executive producer | |
| The Rockford Files: If the Frame Fits... | 1996 | TV Movie executive producer | |
| The Rockford Files: A Blessing in Disguise | 1995 | TV Movie executive producer | |
| The Rockford Files: I Still Love L.A. | 1994 | TV Movie executive producer | |
| My Name Is Bill W. | 1989 | TV Movie executive producer | |
| Promise | 1986 | TV Movie executive producer | |
| Off the Minnesota Strip | 1980 | TV Movie executive producer - uncredited | |
| Scott Free | 1976 | TV Movie executive producer - uncredited | |
| Sidekicks | 1974 | TV Movie executive producer - uncredited | |
| Cops | 1973 | TV Movie executive producer - uncredited | |
| Skin Game | 1971 | executive producer - uncredited | |
| Support Your Local Gunfighter | 1971 | executive producer - uncredited | |
| The Racing Scene | 1969 | Documentary producer | |
| Marlowe | 1969 | executive producer - uncredited | |
| Support Your Local Sheriff! | 1969 | executive producer - uncredited | |
| How Sweet It Is! | 1968 | executive producer - uncredited | |
| The Pink Jungle | 1968 | executive producer - uncredited | |
| Grand Prix | 1966 | executive producer - uncredited | |
| Mister Buddwing | 1966 | executive producer - uncredited | |
| Duel at Diablo | 1966 | producer - uncredited | |
| A Man Could Get Killed | 1966 | executive producer - uncredited | |
| The Art of Love | 1965 | producer - uncredited | |
| 36 Hours | 1964 | executive producer - uncredited | |
Soundtrack
| Title | Year | Status | Character |
| --- | --- | --- | --- |
| Maverick | 1994 | performer: "Amazing Grace" | |
| Bret Maverick | 1981 | TV Series performer - 1 episode | |
| Move Over, Darling | 1963 | music: "Beautiful Dreamer 1862" - uncredited / performer: "Bridal Chorus Here Comes The Bride" 1850, "Beautiful Dreamer 1862" - uncredited | |
| Maverick | | TV Series 1 episode, 1957 performer - 2 episodes, 1958 | |
Director
| Title | Year | Status | Character |
| --- | --- | --- | --- |
| The Rockford Files | 1975 | TV Series 1 episode | |
Thanks
| Title | Year | Status | Character |
| --- | --- | --- | --- |
| Supermensch: The Legend of Shep Gordon | 2013 | Documentary special thanks | |
| Pushing the Limit: The Making of 'Grand Prix' | 2006 | Video documentary short special thanks | |
| American Masters | 2000 | TV Series documentary thanks - 1 episode | |
Self
| Title | Year | Status | Character |
| --- | --- | --- | --- |
| American Masters | 2000-2012 | TV Series documentary | Himself / Himself - Actor |
| Pioneers of Television | 2011 | TV Mini-Series documentary | Himself |
| For Love of Liberty: The Story of America's Black Patriots | 2010 | TV Movie documentary voice | |
| TV Land Moguls | 2009 | TV Mini-Series documentary | Himself |
| Legends | 2007 | TV Series documentary | Himself |
| Pushing the Limit: The Making of 'Grand Prix' | 2006 | Video documentary short | Himself |
| Hollywood Greats | 2006 | TV Series documentary | Himself |
| The Trail of Tears: Cherokee Legacy | 2006 | Video | Himself (voice) |
| James Garner On-Camera Interview: Rockford Files Season 1 DVD | 2005 | Video documentary short | Himself |
| 11th Annual Screen Actors Guild Awards | 2005 | TV Special | Himself - Recipient: Life Achievement Award / Nominee: Outstanding Performance by a Male Actor in a Supporting Role |
| The Tonight Show with Jay Leno | 1993-2005 | TV Series | Himself - Guest |
| Jimmy Kimmel Live! | 2004 | TV Series | Himself - Guest |
| Late Night with Conan O'Brien | 2004 | TV Series | Himself - Guest |
| Larry King Live | 2004 | TV Series | Himself - Guest |
| Entertainment Tonight | 2003 | TV Series | Himself |
| Intimate Portrait | 2002 | TV Series documentary | Himself |
| HBO First Look | 1994-2002 | TV Series documentary | Himself |
| The Rosie O'Donnell Show | 1998-2002 | TV Series | Himself - Guest |
| The Making of 'Atlantis: The Lost Empire' | 2002 | Video documentary | Himself |
| Private Screenings | 2001 | TV Series | Himself |
| The 10th Annual Ella Award Presented a Salute to Julie Andrews | 2001 | TV Movie | Himself |
| Bravo Profiles | 2001 | TV Series documentary | Himself |
| The Making of 'Space Cowboys' | 2000 | TV Movie documentary | Himself |
| Biography | 1998-2000 | TV Series documentary | Himself |
| Nulle part ailleurs: midi | 2000 | TV Series | Himself |
| 2000 Blockbuster Entertainment Awards | 2000 | TV Special documentary | Himself |
| Hollywood Salutes Jodie Foster: An American Cinematheque Tribute | 1999 | TV Movie | Himself |
| The Howard Stern Radio Show | 1999 | TV Series | Himself - Guest |
| Century of Country | 1999 | TV Mini-Series | Himself - Host |
| 5th Annual Screen Actors Guild Awards | 1999 | TV Special | Himself |
| Byron Nelson: The Legend Series, a Texas Gentleman | 1999 | TV Movie | Himself - Narrator |
| The 50th Annual Primetime Emmy Awards | 1998 | TV Special | Himself - Presenter: Outstanding Drama Series |
| Spirit of American | 1998 | Documentary short | Narrator (voice) |
| Big Guns Talk: The Story of the Western | 1997 | TV Movie documentary | Himself - Host |
| The Hidden Dimension | 1997 | Documentary short | Grandfather's Voice (voice) |
| Wild Bill: Hollywood Maverick | 1995 | Documentary | Himself |
| Great Performances | 1995 | TV Series | Himself |
| 1995 VH1 Honors | 1995 | TV Movie | Himself |
| Amy Grant: Building the House of Love | 1994 | Video documentary | Himself |
| Golf: The Greatest Game | 1994 | TV Movie documentary | |
| The 46th Annual Primetime Emmy Awards | 1994 | TV Special | Himself - Nominated: Outstanding Lead Actor in a Miniseries or Special |
| 100 Years of the Hollywood Western | 1994 | TV Movie documentary | Himself |
| The Arsenio Hall Show | 1994 | TV Series | Himself - Guest |
| Today | 1993 | TV Series | Himself - Guest |
| Return to 'The Great Escape' | 1993 | Video documentary short | Himself |
| The Tonight Show Starring Johnny Carson | 1963-1991 | TV Series | Himself - Guest / Himself |
| The 43rd Annual Primetime Emmy Awards | 1991 | TV Special | Himself - Nominated: Outstanding Lead Actor in a Miniseries or a Special |
| The 48th Annual Golden Globe Awards | 1991 | TV Special | Himself - Winner: Best Actor in a Mini-Series or Motion Picture Made for TV |
| The TV Academy Annual Tribute: A Salute to Angela Lansbury | 1990 | TV Movie | Himself - Speaker |
| Donahue | 1989 | TV Series | Himself - Guest |
| Good Morning America | 1989 | TV Series | Himself - Guest |
| A Conversation with Dinah | 1989 | TV Series | Himself (1991) |
| The 60th Annual Academy Awards | 1988 | TV Special | Himself - Co-Presenter: Best Foreign Language Film |
| The 39th Annual Primetime Emmy Awards | 1987 | TV Special | Himself - Winner: Outstanding Drama / Comedy Special & Nominee: Outstanding Lead Actor in a Miniseries or a Special |
| The 58th Annual Academy Awards | 1986 | TV Special | Himself - Nominee: Best Actor in a Leading Role |
| The 12th Annual People's Choice Awards | 1986 | TV Special | Himself - Presenter: Favourite Actress in Motion Picture |
| The Dick Cavett Show | 1986 | TV Series | Himself |
| CBS Early Morning News | 1984 | TV Series | Himself - Guest |
| Sunday Night Live | 1984 | TV Movie | Himself - Host |
| James Bond: The First 21 Years | 1983 | TV Movie documentary | Himself |
| Lily for President? | 1982 | TV Special | Bret Maverick |
| Sixty Years of Seduction | 1981 | TV Movie documentary | Himself - Host |
| Waylon | 1980 | TV Movie | Himself |
| The 37th Annual Golden Globe Awards | 1980 | TV Special | Himself |
| The 31st Annual Primetime Emmy Awards | 1979 | TV Special | Himself - Nominee: Outstanding Lead Actor in a Drama Series |
| The 30th Annual Primetime Emmy Awards | 1978 | TV Special | Himself - Nominated: Outstanding Lead Actor in a Drama Series |
| AFI Life Achievement Award: A Tribute to Henry Fonda | 1978 | TV Special documentary | Himself |
| The Carol Burnett Show | 1978 | TV Series | Himself - Guest |
| The 35th Annual Golden Globe Awards | 1978 | TV Movie documentary | Himself |
| Superstunt | 1977 | TV Special | |
| The Mike Douglas Show | 1976 | TV Series | Himself - Actor |
| Just to Prove It | 1972 | Documentary | Himself |
| The Dick Cavett Show | 1971 | TV Series | Himself |
| The David Frost Show | 1971 | TV Series | Himself - Guest |
| Once Upon a Wheel | 1971 | Documentary | Himself |
| Changing Scene | 1970 | TV Special | Himself |
| The Andy Williams Show | 1969-1970 | TV Series | Himself - Guest |
| Laugh-In | 1968-1970 | TV Series | Himself |
| The Racing Scene | 1969 | Documentary | Himself - Narrator |
| The Merv Griffin Show | 1969 | TV Series | Himself |
| The Ed Sullivan Show | 1969 | TV Series | Himself - Audience Bow |
| The Joey Bishop Show | 1968-1969 | TV Series | Himself - Guest |
| The Man Who Makes the Difference | 1968 | Documentary short | Himself (uncredited) |
| First Annual All-Star Celebrity Baseball Game | 1967 | TV Special | Himself - Celebrity |
| Grand Prix: Challenge of the Champions | 1966 | Documentary short | Himself (uncredited) |
| The Eamonn Andrews Show | 1966 | TV Series | Himself |
| The 38th Annual Academy Awards | 1966 | TV Special | Himself - Presenter: Costume Design Awards |
| Searchers for a Special City | 1965 | Documentary short | Himself |
| The Bob Hope Show | 1960-1965 | TV Series | Himself - Guest / Himself |
| Action on the Beach | 1964 | Short documentary | Himself |
| What's My Line? | 1964 | TV Series | Himself - Mystery Guest #2 |
| Juke Box Jury | 1964 | TV Series | Himself - Panellist |
| I've Got a Secret | 1962-1963 | TV Series | Himself - Guest |
| The Lee Phillip Show | 1963 | TV Series | Himself - Guest |
| Here's Hollywood | 1962 | TV Series | Himself |
| The Jack Paar Tonight Show | 1962 | TV Series | Himself |
| The Tonight Show | 1962 | TV Series | Himself |
| The Writers Guild Awards | 1962 | TV Special | Himself - Performer |
| The New March of Dimes Presents: The Scene Stealers | 1962 | TV Special | Himself |
| The Dinah Shore Chevy Show | 1961 | TV Series | Himself |
| Celebrity Golf | 1960 | TV Series | Himself |
| 77 Sunset Strip | 1959 | TV Series | Himself |
| The 11th Annual Primetime Emmy Awards | 1959 | TV Special | Himself - Presenter |
| The Bing Crosby Special | 1959 | TV Movie | Himself |
| This Is Your Life | 1958 | TV Series | Himself |
| Wide Wide World | 1958 | TV Series documentary | Himself |
Archive Footage
| Title | Year | Status | Character |
| --- | --- | --- | --- |
| A Football Life | 2015 | TV Series | Himself |
| Trumbo | 2015 | | Himself (uncredited) |
| The 87th Annual Academy Awards | 2015 | TV Special | Himself - Actor (In Memoriam) |
| The 21st Annual Screen Actors Guild Awards | 2015 | TV Special | Himself - In Memoriam |
| Entertainment Tonight | 2014 | TV Series | Himself |
| The 66th Primetime Emmy Awards | 2014 | TV Special | Himself - In Memoriam |
| Días de cine | 2014 | TV Series | |
| Inside Edition | 2014 | TV Series documentary | Himself |
| Tavis Smiley | 2014 | TV Series | Himself - Guest |
| The Insider | 2014 | TV Series | Himself |
| I Am Steve McQueen | 2014 | Documentary | Hendley 'The Scrounger' (in 'The Great Escape') |
| Colorshop: 100 Vintage TV Ads, Vol.1 | 2013 | Video | Himself |
| Supermensch: The Legend of Shep Gordon | 2013 | Documentary | Himself |
| The Ultimate Life | 2013 | | Howard 'Red' Stevens |
| The March | 2013 | TV Movie documentary | Himself |
| I Am Bruce Lee | 2012 | TV Movie documentary | Himself - Training with Bruce Lee |
| Sing Your Song | 2011 | Documentary | Himself (uncredited) |
| Wrangler: Anatomy of an Icon | 2008 | Documentary | Himself |
| Brando | 2007 | TV Movie documentary | Himself (uncredited) |
| Dust to Glory | 2005 | Documentary | Himself |
| The Unbeatable Bruce Lee | 2001 | Video documentary | Himself |
| Hollywood Remembers | 2000 | TV Series documentary | |
| Bruce Lee: A Warrior's Journey | 2000 | Video documentary | Philip Marlowe |
| Biography | 1995-1999 | TV Series documentary | Himself |
| Bruce Lee: In His Own Words | 1998 | Video documentary short | Phillip Marlowe |
| Rowan & Martin's Laugh-In: 25th Anniversary Reunion | 1993 | TV Movie | Himself |
| The Carol Burnett Show: A Reunion | 1993 | TV Movie documentary | Himself |
| Hollywood: The Gift of Laughter | 1982 | TV Movie documentary | Actor - 'The Thrill of It All' (uncredited) |
| Walt Disney's Wonderful World of Color | 1976-1977 | TV Series | Corporal Clint Keyes / Lincoln Costain |
Awards
Won Awards
| Year | Award | Ceremony | Nomination | Movie |
| --- | --- | --- | --- | --- |
| 2010 | Career Achievement Award | Television Critics Association Awards | | |
| 2006 | OFTA TV Hall of Fame | Online Film & Television Association | Actors and Actresses | |
| 2005 | Movies for Grownups Award | AARP Movies for Grownups Awards | Best Grownup Love Story | The Notebook (2004) |
| 2005 | Life Achievement Award | Screen Actors Guild Awards | | |
| 1999 | Honorary Bambi | Bambi Awards | Lifetime Achievement | |
| 1999 | Golden Boot | Golden Boot Awards | | |
| 1996 | Bronze Wrangler | Western Heritage Awards | Television Feature Film | Streets of Laredo (1995) |
| 1994 | Golden Globe | Golden Globes, USA | Best Performance by an Actor in a Miniseries or Motion Picture Made for Television | Barbarians at the Gate (1993) |
| 1991 | Golden Globe | Golden Globes, USA | Best Performance by an Actor in a Miniseries or Motion Picture Made for Television | Decoration Day (1990) |
| 1987 | Primetime Emmy | Primetime Emmy Awards | Outstanding Drama/Comedy Special | Promise (1986) |
| 1987 | Golden Apple | Golden Apple Awards | Male Star of the Year | Together with James Woods |
| 1982 | People's Choice Award | People's Choice Awards, USA | Favorite Male Performer in a New TV Program | |
| 1978 | People's Choice Award | People's Choice Awards, USA | Favorite Male TV Performer | |
| 1977 | Primetime Emmy | Primetime Emmy Awards | Outstanding Lead Actor in a Drama Series | The Rockford Files (1974) |
| 1977 | Bambi | Bambi Awards | TV Series International | The Rockford Files (1974) |
| 1960 | Star on the Walk of Fame | Walk of Fame | Television | On 8 February 1960. At 6927 Hollywood Blvd. |
| 1958 | Golden Globe | Golden Globes, USA | Most Promising Newcomer - Male | Sayonara (1957) |
Nominated Awards
| Year | Award | Ceremony | Nomination | Movie |
| --- | --- | --- | --- | --- |
| 2008 | Career Achievement Award | Television Critics Association Awards | | |
| 2005 | Actor | Screen Actors Guild Awards | Outstanding Performance by a Male Actor in a Supporting Role | The Notebook (2004) |
| 2005 | TV Land Award | TV Land Awards | Favorite Private Eye | The Rockford Files (1974) |
| 2003 | Movies for Grownups Award | AARP Movies for Grownups Awards | Best Grownup Love Story | Divine Secrets of the Ya-Ya Sisterhood (2002) |
| 2001 | Blockbuster Entertainment Award | Blockbuster Entertainment Awards | Favorite Action Team (Internet Only) | Space Cowboys (2000) |
| 1999 | Actor | Screen Actors Guild Awards | Outstanding Performance by a Male Actor in a TV Movie or Miniseries | Legalese (1998) |
| 1996 | Actor | Screen Actors Guild Awards | Outstanding Performance by a Male Actor in a TV Movie or Miniseries | The Rockford Files: A Blessing in Disguise (1995) |
| 1995 | Golden Globe | Golden Globes, USA | Best Performance by an Actor in a Miniseries or Motion Picture Made for Television | Breathing Lessons (1994) |
| 1995 | Actor | Screen Actors Guild Awards | Outstanding Performance by a Male Actor in a TV Movie or Miniseries | The Rockford Files: I Still Love L.A. (1994) |
| 1994 | Primetime Emmy | Primetime Emmy Awards | Outstanding Lead Actor in a Miniseries or a Special | Breathing Lessons (1994) |
| 1993 | Primetime Emmy | Primetime Emmy Awards | Outstanding Lead Actor in a Miniseries or a Special | Barbarians at the Gate (1993) |
| 1993 | American Television Award | American Television Awards | Best Actor in a Made for TV Movie | Barbarians at the Gate (1993) |
| 1991 | Primetime Emmy | Primetime Emmy Awards | Outstanding Lead Actor in a Miniseries or a Special | Decoration Day (1990) |
| 1989 | Primetime Emmy | Primetime Emmy Awards | Outstanding Drama/Comedy Special | My Name Is Bill W. (1989) |
| 1989 | Primetime Emmy | Primetime Emmy Awards | Outstanding Supporting Actor in a Miniseries or a Special | My Name Is Bill W. (1989) |
| 1987 | Golden Globe | Golden Globes, USA | Best Performance by an Actor in a Miniseries or Motion Picture Made for Television | Promise (1986) |
| 1987 | Primetime Emmy | Primetime Emmy Awards | Outstanding Lead Actor in a Miniseries or a Special | Promise (1986) |
| 1986 | Oscar | Academy Awards, USA | Best Actor in a Leading Role | Murphy's Romance (1985) |
| 1986 | Golden Globe | Golden Globes, USA | Best Performance by an Actor in a Motion Picture - Comedy or Musical | Murphy's Romance (1985) |
| 1985 | Golden Globe | Golden Globes, USA | Best Performance by an Actor in a Miniseries or Motion Picture Made for Television | Heartsounds (1984) |
| 1985 | Primetime Emmy | Primetime Emmy Awards | Outstanding Lead Actor in a Limited Series or a Special | Heartsounds (1984) |
| 1982 | Golden Globe | Golden Globes, USA | Best Performance by an Actor in a Television Series - Comedy or Musical | Bret Maverick (1981) |
| 1982 | Primetime Emmy | Primetime Emmy Awards | Outstanding Lead Actor in a Drama Series | Bret Maverick (1981) |
| 1980 | Golden Globe | Golden Globes, USA | Best Actor in a Television Series - Drama | The Rockford Files (1974) |
| 1980 | Primetime Emmy | Primetime Emmy Awards | Outstanding Lead Actor in a Drama Series | The Rockford Files (1974) |
| 1979 | Golden Globe | Golden Globes, USA | Best Actor in a Television Series - Drama | The Rockford Files (1974) |
| 1979 | Primetime Emmy | Primetime Emmy Awards | Outstanding Lead Actor in a Drama Series | The Rockford Files (1974) |
| 1978 | Golden Globe | Golden Globes, USA | Best Actor in a Television Series - Drama | The Rockford Files (1974) |
| 1978 | Primetime Emmy | Primetime Emmy Awards | Outstanding Lead Actor in a Drama Series | The Rockford Files (1974) |
| 1976 | Primetime Emmy | Primetime Emmy Awards | Outstanding Lead Actor in a Drama Series | The Rockford Files (1974) |
| 1966 | Golden Laurel | Laurel Awards | Male Star | 13th place. |
| 1964 | Golden Globe | Golden Globes, USA | Best Actor - Comedy or Musical | The Wheeler Dealers (1963) |
| 1964 | Golden Laurel | Laurel Awards | Top Male Star | 9th place. |
| 1964 | Golden Laurel | Laurel Awards | Top Action Performance | The Great Escape (1963) |
| 1959 | Primetime Emmy | Primetime Emmy Awards | Best Actor in a Leading Role (Continuing Character) in a Dramatic Series | Maverick (1957) |
2nd Place Awards
| Year | Award | Ceremony | Nomination | Movie |
| --- | --- | --- | --- | --- |
| 1970 | Golden Laurel | Laurel Awards | Male Comedy Performance | Support Your Local Sheriff! (1969) |
| 1965 | Golden Laurel | Laurel Awards | Dramatic Performance, Male | The Americanization of Emily (1964) |
Source:
IMDb
,
Wikipedia