Who is Johnny McDaid?
Johnny is a Northern Irish musician, songwriter and producer, possibly best known as a member of the band Snow Patrol, contributing as a guitarist, vocalist and keyboardist. McDaid has also co-written hit songs for artists such as Ed Sheeran and Robbie Williams, among others.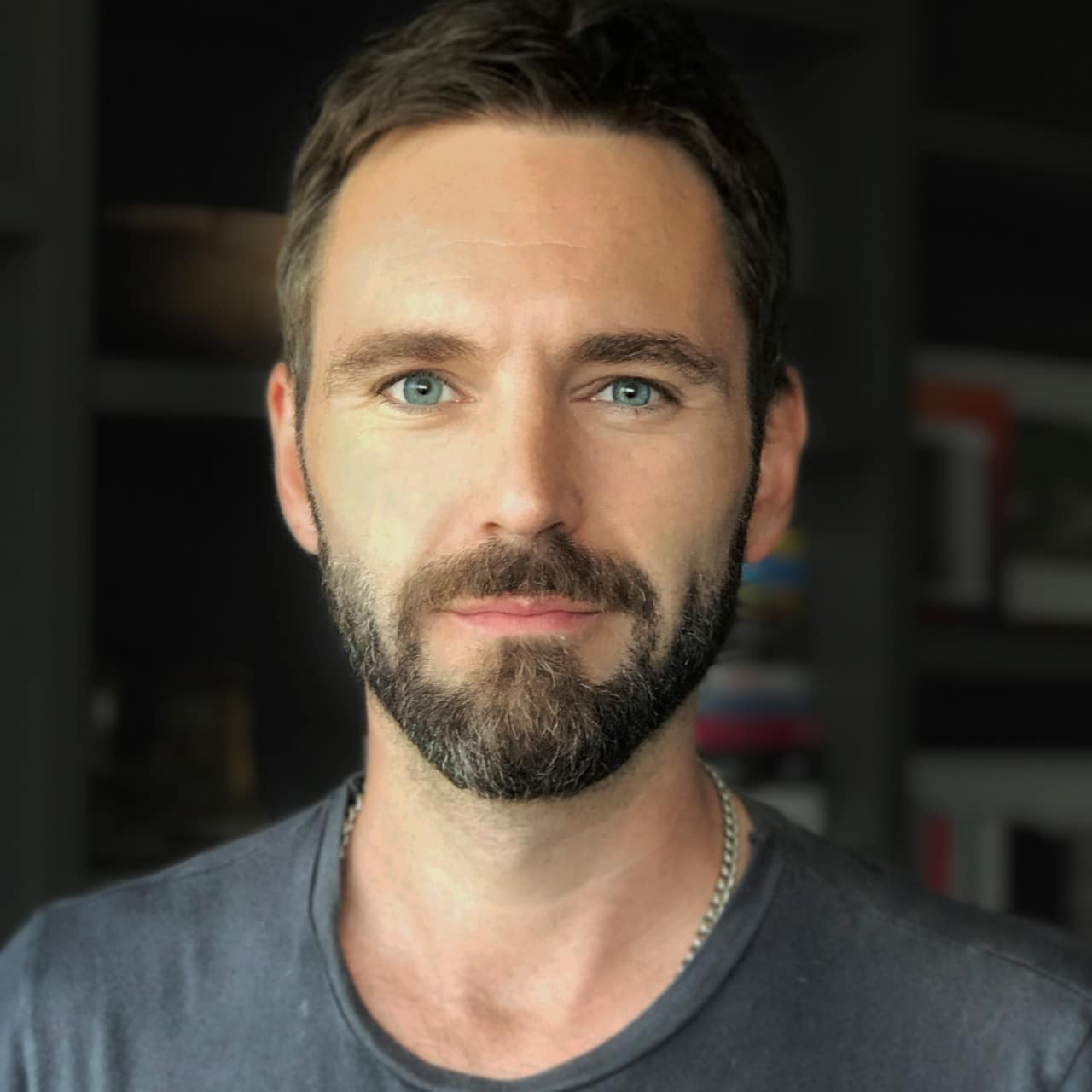 Johnny McDaid Wiki: Age, Childhood, and Education
John McDaid was born on 24 July 1976, in Londonderry, Northern Ireland, and grew up in a big family of six children born to Pauline McDaid and John. He went to St Brigid's Primary School in Carnhill, and later matriculated from St Columb's College.
Career Beginnings and Work with Snow Patrol
In 1999, Johnny McDaid and Alan Walker came together to establish the band Vega4. This collaboration marked the beginning of McDaid's journey in the music industry. The duo's aspirations led them to sign with Taste Media in 2000, a significant step that would pave the way for their musical career. The next year witnessed the release of Vega4's debut EP entitled "Caterpillar", following which the group released their first full-fledged album, "Satellites", which further solidified their presence in the music scene.
Despite their efforts, Vega4 faced challenges, and the album "Satellites" didn't attain the level of success they'd hoped for. This led to a period of transition and introspection for the band, ultimately disbanding; McDaid's journey, however, was destined to take another turn. In 2009, he marked a significant step in his career by signing with Snow Patrol's publishing company, Polar Patrol Publishing. McDaid's collaboration with Snow Patrol extended beyond publishing; in a pivotal moment, he joined Snow Patrol as a guest musician, initially lending his musical talents to specific projects. This collaboration eventually evolved, and in 2011, Johnny McDaid officially became a full-fledged member of Snow Patrol, since which the band has released only one album – "Wildness" on 25 May 2018.
Collaborations with Ed Sheeran and Other Musicians
In 2012, McDaid's songwriting prowess shone, as he co-wrote Example's hit "Say Nothing", showcasing his ability to craft compelling melodies. In early 2013, he embarked on a new chapter by relocating to Nashville alongside Ed Sheeran, and together, they collaborated on Sheeran's "X" album.
On this day in 2016, Robbie Williams released his track 'Love My Life' which was co-written with both Jonny Coffer and Johnny McDaid, as well as produced with McDaid. Robbie has said that the song was about positivity and making the most of your life.

Posted by Hipgnosis Songs on Wednesday, October 20, 2021
The year 2016 witnessed McDaid's talents extend to Robbie Williams' album, for which he co-wrote the engaging track "Love My Life". However, it was in 2017 that he left an indelible mark on the music landscape. Collaborating with Ed Sheeran, McDaid not only co-wrote but also co-produced the chart-topping sensation "Shape of You"; this iconic track achieved the distinction of becoming the most-streamed song globally.
Further reinforcing his reputation in 2017, McDaid lent his songwriting prowess to an array of artists, co-writing singles for esteemed musicians including Faith Hill & Tim McGraw, Anderson East, Jamie Lawson, and P!nk.
McDaid's contributions to music were recognized, as he was appointed an Honorary Fellow at the University of Liverpool, a testament to his significant impact on the music industry. The following year, McDaid continued his journey as a songwriter, co-writing Keith Urban's "Parallel Line" and Shawn Mendes' "Fallin' All In You", solidifying his versatility across different artists and genres.
Transitioning to 2019, McDaid's influence expanded further. He co-wrote "Broken & Beautiful" for Kelly Clarkson, adding to his growing catalog of collaborations with renowned artists. Additionally, his creative prowess extended to Alicia Keys' album "ALICIA", for which he not only co-wrote but also produced songs.
From 2020 through 2021, Johnny McDaid played a role in Ed Sheeran's album "=" (Equals) as a producer and co-writer. Released under the Atlantic and Asylum labels on 29 October, the album quickly soared to the top of various charts worldwide. It secured the No. 1 position on charts across multiple countries, including the UK and US among others.
Furthermore, it attained an impressive array of certifications. In the UK, the album achieved a remarkable three times Platinum certification from the British Phonographic Industry (BPI). Its success was also mirrored in international markets, including a Platinum certification from ARIA in Australia, a Gold certification from BVMI in Germany, and two times Platinum certification from IFPI DEN in Denmark.
In New Zealand, the album achieved a three-times Platinum certification from RMNZ, and in France, it was certified three times Platinum by SNEP.
Continuing his collaborative journey with Ed Sheeran, Johnny contributed to the single "Celestial", alongside Steve Mac.
Net Worth
According to authoritative sources, Johnny McDaid's net worth is estimated at over $5 million, as of mid-2023.
Personal Life, Is He Married to Courtney Cox?
In late 2013, Johnny McDaid entered into a relationship with actress Courteney Cox. The couple met after a party, introduced by Ed Sheeran and Sacha Baron Cohen. Their connection deepened, leading to their engagement announcement on 26 June 2014. However, five years later, Courteney announced they'd called off the engagement, and had broken-up. However, the two got back together, working out their differences, and are still going strong – there are some hints of a possible marriage in the forseeable future. There is a considerable age gap of 12 years between them, with Courteney being the older one.
Johnny splits his time between England and the US, since his partner is living across the ocean; the duo was recently spotted on the streets of New York City.
Johnny McDaid has formed strong friendships with Foy Vance and Ed Sheeran. Reflecting how close they are, McDaid has a tattoo on his left arm with an Irish translation of Foy Vance's song "Guiding Light". Interestingly, Ed Sheeran and Vance also have the same tattoo, along with McDaid's younger sister Maev.
The song "Guiding Light" holds a special place as it was dedicated to McDaid's late father, John McDaid Sr., who passed away in July 2011. The collaboration on this song involved Sheeran on vocals and Vance on vocals and piano, solidifying their artistic connection and shared emotional ties.
Appearance and Body Measurements
Johnny McDaid has blue eyes and dark brown hair, stands at a height of 5ft 10ins (1.78m), while he weighs approximately 155lbs (70kgs). His vital statistics are unknown, though he has an average figure.