• Doris Day is still alive and celebrated her 96th birthday in 2018
• She is a singer and actress, best known for releasing singles such as "Sentimental Journey" and "Secret Love"
• She was injured in a car accident in 1937, which forced her to pursue a music career instead of dancing.
• After her film career ended, she pursued further her acting career on the television screen with her own show "The Doris Day Show".
• She is an active animal rights activist, founding organizations such as the Doris Day Animal Foundation and the Doris Day Horse Rescue and Adoption Center.

Known for movies
Short Info
| | |
| --- | --- |
| Net Worth | $ 20 million |
| Date Of Birth | April 3, 1924 |
| Spouse | Barry Comden, Martin Melcher, George Weidler, Al Jorden |
| Mark | Theme song "Whatever Will Be, Will Be (Que Sera, Sera)", which she introduced in the film The Man Who Knew Too Much (1956) |
| Fact | In order to make a political statement regarding the platform of the Canadian Alliance Party, in 2000 Canadian satirist Rick Mercer launched an attempt to hold a national referendum on the question of whether or not Stockwell Day should be forced to change his first name to "Doris". Within days, he had the required number of signatures under the Alliance Parties current platform to launch a federal referendum. According to her publicist, Doris was amused by this. |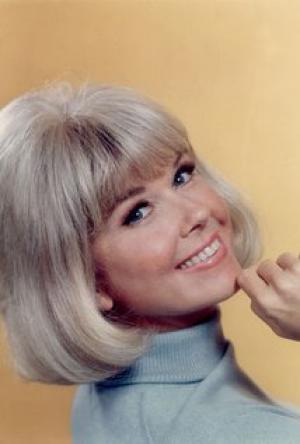 Is Doris Day alive? What is she doing today?
Doris Day, one of the most popular personalities in the entertainment industry of the 20th century, is still alive and she, celebrated her 96th birthday in April of 2018. After retiring from acting in 1973, Doris focused on other projects, and now living in Carmel-by-the-Sea, California, is still actively involved with her charities such as the Doris Day Animal Foundation (DDAF).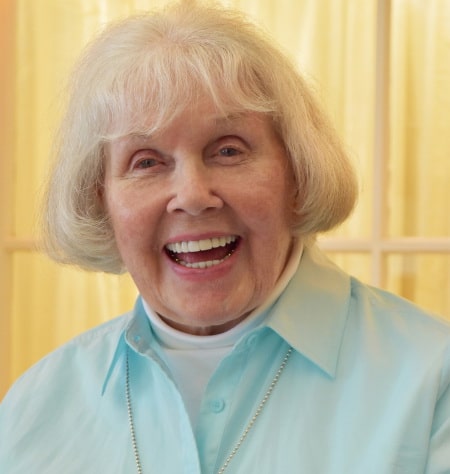 Who is Doris Day?
Doris Mary Ann Kappelhoff, far better known as Doris Day, was born on the 3th April 1922 in Cincinnati, Ohio USA of irect German descent. She is a singer, probably best recognized for releasing such hit singles as "Sentimental Journey", "Secret Love" and "Que Sera, Sera (Whatever Will Be, Will Be)", among many others. She is also known as an actress who starred in a number of musical film titles, including "The Man Who Knew Too Much" (1956) and "That Touch Of Mink" (1962). In fact, Doris is considered the top female box-office star of all time.
Early Life and Education
When it comes to speak about her early life, Doris spent her childhood in Cincinnati, Ohio, where she was raised by her father, Frederick Wilhelm Von Kappelhoff, who was a music teacher and choir master, and her mother, Alma Sophia Welz, who was a housewife. She had two older brothers, but one of them died before she was born. From an early age, Doris was interested in dancing, and initially pursued a career as a professional dancer until 1937, when she suffered a right leg injury in a car accident, so she had to quit it.
— Doris Day Official (@therealdorisday) January 25, 2017
Early Music Career
After recovering from the injury, Doris discovered her talent for singing, and took lessons for the next eight months, after which came her first professional job, singing on the WLW radio program "Carlin's Carnival", when she was spotted by Barney Rapp, who offered her a job as a vocalist. She worked for him in 1939, and then collaborated with such bandleaders as Bob Crosby and Les Brown, with whom she recorded her debut hit single "Sentimental Journey" in 1945. During the same and following year, she released six more singles which becme hits, including "Till The End Of Time", "I Got The Sun In The Mornin'" and "My Dreams Are Getting Better All The Time" and others, all of which entered the US Billboard chart's top ten.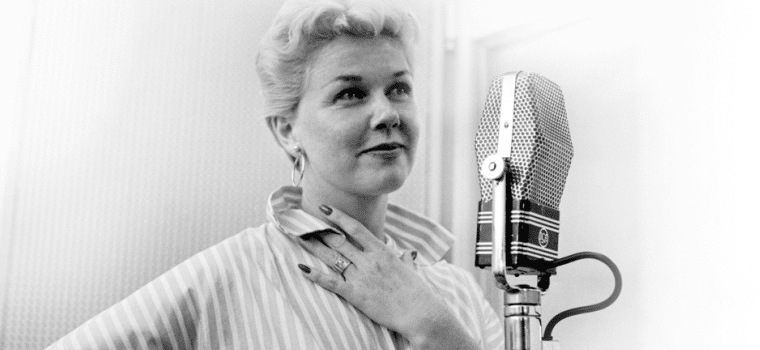 Early Acting Career
Doris' successful music career led her to a career in films, as she made an appearance as a singer with the Les Brown band in "Three Soundies", after which she caught the attention of Sammy Cahn and Jule Styne, who offered her a role in the romantic musical comedy film "Romance On The High Seas" (1948), starring as Georgia Garret, and performing such hit singles as No. 2 "It's Magic" and No. 1 "Love Somebody", featuring Buddy Clark. She followed with her portrayal of Martha Gibson in the musical comedy "My Dream Is Yours" (1949) in which she performed "Someone Like You". By the end of the decade, she had also appeared in such musical film titles as "It's A Great Feeling" (1949), "Tea For Two" (1950) and "The West Point Story" (1950).
Rise to Prominence
In the beginning of the 1950s, Doris was quite busy as she continued to line up successes by starring in the role of Marjorie Winfield in the musical comedy film "On Moonlight Bay" (1951) – which she later reprised in its sequel "By The Light Of The Silvery Moon" (1953) – and as Grace LeBoy Kahn in another musical comedy film entitled "I'll See You In My Dreams" (1951), directed by Michael Curtiz. Afterwards, she was cast as Aimee Alexander in the title "The Winning Team" (1952) next to (future US President) Ronald Reagan, and in the following year came to real prominence with the title role in "Calamity Jane", which won her the Academy Award for Best Original Song for "Secret Love", which also became a No. 1 hit single on the US Billboard chart, adding a considerable amount to her net worth. In 1954, she filmed "Lucky Me", playing Candy Williams, and "Young At Heart", starring as Laurie Tuttle alongside Frank Sinatra.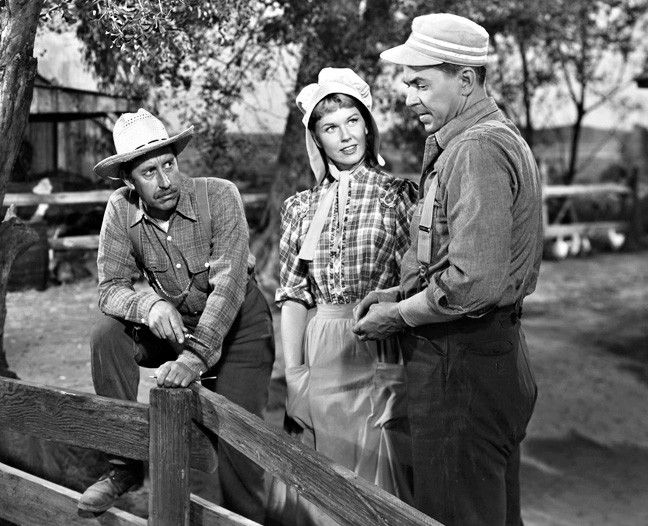 Her Breakthrough
Doris became primarily recognized as a musical-comedy actress, but she moved her career to the next level in 1955, when she landed the role of singer Ruth Etting in the musical drama film "Love Me Or Leave Me", along with James Cagney, which achieved enormous commercial success, increasing her net worth further as well as her popularity. Her next role came in the following year, when she featured as Josephine Conway McKenna in the suspense film entitled "The Man Who Knew Too Much", directed by Alfred Hitchcock, including performing the hit song "Que Sera, Sera (Whatever Will Be, Will Be)", which led her to win the Academy Award for Best Original Song.
During the same year, she appeared in the title role in the thriller "Julie", which was followed by her portrayal of Babe Williams in the musical comedy "The Pajama Game" (1957). By the end of the decade, Doris was also cast as Erica Stone in the 1958 comedy "Teacher's Pet" next to Gig Young and Clark Gable, played Jan Morrow in the comedy "Pillow Talk" (1959), for which she was nominated for an Academy Award in the Best Actress category, and as Kit Preston in the drama-thriller "Midnight Lace" (1960).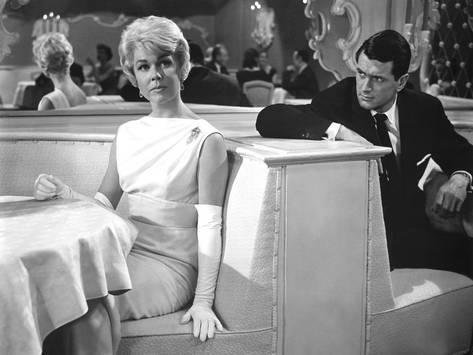 The 1960s
Doris' first role in the new decade came in 1961, when she featured as Carol Templeton in the romantic comedy "Lover Come Back", which was followed by appearing in the roles of Cathy Timberlake in the comedy "That Touch Of Mink", next to Cary Grant, and Kitty Wonder in the musical comedy "Billy Rose's Jumbo", both in 1962. During the next two years, Doris became No. 1 at the box office as she won seven consecutive Laurel Awards for best female comedy performances, increasing her net worth by a large margin. In 1963, she filmed the romantic comedy "The Thrill Of It All", portraying Beverly Boyer, and another romantic comedy entitled "Move Over, Darling", featuring as Ellen Wagstaff Arden, and then she landed the role of Judy Kimball in the drama romance "Send Me No Flowers" (1964). In the next year, she featured as Janet Harper in the comedy "Do Not Disturb", and although the film reached success, her popularity started to wane, and she slipped from the box office list. However, she still made a few more memorable appearances, such as in the roles of Jennifer Nelson in the film "The Glass Bottom Boat" (1966), Josie Minick in the western "The Ballad Of Josie" (1967), and Margaret Garrison in the 1968 comedy "Where Were You When The Lights Went Out?". Doris' last film appearance was in the comedy "With Six You Get Eggroll" (1968) in which she portrayed Abby McClure.

TV Career and Retirement
When her film career ended, Doris continued to pursue further her acting career on the television screen. She created her own "The Doris Day Show" with the theme song "Que Sera, Sera", aired on the CBS channel from 1968 to 1973. Although she officially retired that year, Doris appeared in two TV specials, "The Doris Mary Anne Kappelhoff Special" (1971) and "Doris Day To Day" (1975), and worked as the host of her own talk show-  "Doris Day's Best Friend" – which was briefly aired on the CBN channel between 1985 and 1986.
Awards and Recognitions
Thanks to her accomplishments in the entertainment industry, Doris Day has won a number of significant awards and recognitions. She was inducted into the Ohio Women's Hall of Fame in 1981, and was also the winner of the 1989 Cecil B. DeMille Award for career achievement as well as the 1991 Lifetime Achievement Award. Moreover, she won ten Laurel Awards, and was rewarded with the 2011 Career Achievement Award by Los Angeles Film Critics Association. As a singer, Doris received a Grammy for Lifetime Achievement in Music in 2008, as well as three Grammy Hall of Fame Awards (1998, 1999, and 2012). In 2004, she was honored with the Presidential Medal of Freedom by President George W. Bush.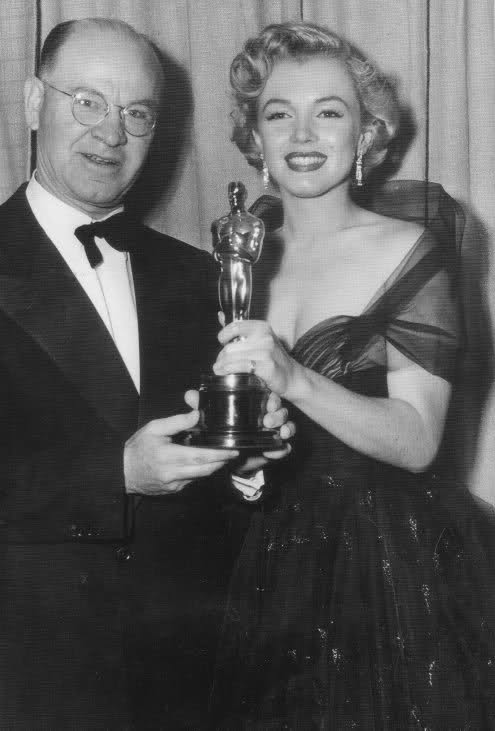 Doris Day Net Worth
Her career was predominantly active from 1939 to 1973, and she reached enormous success during that period by starring in a variety of film titles, and releasing more than 650 songs. So, if you ever wondered how rich Doris Day is, it has been estimated by authoritative sources that the total size of her net worth is over $200 million, accumulated through her successful career in the entertainment industry Her assets include a hotel, the Cypress Inn, located in Carmel-by-the-Sea, California.
Personal Life and Marriages
Regarding her personal life, Doris Day has been married four times. Her first husband was trombonist Albert Paul Jorden (1941-1943), and they had a son named Terrence Paul Jorden, better known as Terry Melcher, who was also involved in the entertainment industry as a singer;
he passed away from melanoma in 2004 at the age of 62
. Doris' second husband was saxophonist George William Weidler from 1946 to 1949, and she later married Martin Melcher in 1951, who adopted her son Terry, and they were together until his death in 1968. Her fourth husband was Barry Comden from 1976 to 1982.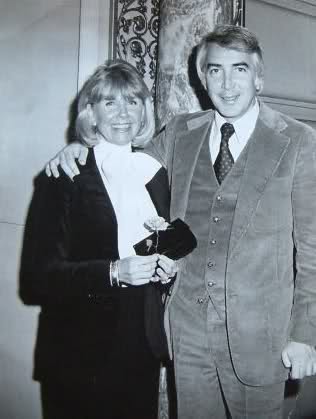 Animal Welfare Activism
Doris has been an animal rights activist since 1971, when she founded Actors and Others for Animals. Seven years later, she established her own foundation called the Doris Day Animal Foundation (DDAF), a non-profit public charity which provides help to animals. Furthermore, she created the Doris Day Animal League (DDAL) in 1987, which merged into The Humane Society of the United States (HSUS) in 2006. Most recently, she established the Doris Day Horse Rescue and Adoption Center in Murchison, Texas in 2011.
General Info
| | |
| --- | --- |
| Full Name | Doris Day |
| Net Worth | $ 20 million |
| Date Of Birth | April 3, 1924 |
| Height | 1.7 m |
| Profession | Television producer, Activist, Actor, Singer |
| Nationality | American |
Family
| | |
| --- | --- |
| Spouse | Barry Comden, Martin Melcher, George Weidler, Al Jorden |
| Children | Terry Melcher |
| Parents | William Kappelhoff, Alma Sophia Kappelhoff |
| Siblings | Richard Kappelhoff, Paul Kappelhoff |
Accomplishments
| | |
| --- | --- |
| Awards | Presidential Medal of Freedom, Grammy Lifetime Achievement Award, Golden Globe Cecil B. DeMille Award, Grammy Hall of Fame, Golden Globe Henrietta Award for World Film Favorites, NME Award for Favourite US Female Singer |
| Nominations | Academy Award for Best Actress, Golden Globe Award for Best Actress – Motion Picture – Musical or Comedy, Golden Globe Award for Best Actress – Motion Picture – Drama, Grammy Award for Best Female Pop Vocal Performance, NME Award for World's Outstanding Popular Singer, Golden Globe Award for... |
| Movies | Calamity Jane, Pillow Talk, The Man Who Knew Too Much, Lover Come Back, Send Me No Flowers, That Touch of Mink, Please Don't Eat the Daisies, Tea for Two, Midnight Lace, Teacher's Pet, The Thrill of It All, Move Over, Darling, Love Me or Leave Me, The Glass Bottom Boat, Do Not Disturb, With Six You ... |
| TV Shows | The Doris Day Show |
Social profile links
Marks
| # | Marks / Signs |
| --- | --- |
| 1 | Portrayals of independent working women |
| 2 | Blonde hair and blue eyes |
| 3 | Youthful appearance |
| 4 | Theme song "Whatever Will Be, Will Be (Que Sera, Sera)", which she introduced in the film The Man Who Knew Too Much (1956) |
Quotes
| # | Quote |
| --- | --- |
| 1 | If I come across a doggie who needs a home, that's when I take them. They're in a special area - an outdoor area - but the ceiling is all glass and they look up there and see the trees. They have two big rooms inside and then one outside. They just love it. |
| 2 | [on the popularity of 'Que Sera Sera'] I thought that was wonderful, because it became that because of children. And then I understood it. Because it was for our child in the movie [The Man Who Knew Too Much (1956)]. Then I realized, maybe it isn't a favorite song of mine, but people loved it. And kids loved it. And it was perfect for the film. So I can't say that it's a favorite song of mine, but, boy, it sure did something. |
| 3 | [on recovering from injuries sustained in a 1937 car accident] During this long, boring period, I used to while away a lot of time listening to the radio, sometimes singing along with the likes of Benny Goodman, Duke Ellington, Tommy Dorsey, and Glenn Miller. But the one radio voice I listened to above others belonged to Ella Fitzgerald. There was a quality to her voice that fascinated me, and I'd sing along with her, trying to catch the subtle ways she shaded her voice, the casual yet clean way she sang the words. |
| 4 | [on singing 'Que Sera Sera' in The Man Who Knew Too Much (1956)] The first time somebody told me it was going to be in that movie, I thought, "Why?" I didn't think there was a place to put that song. I thought, "I'm not crazy about that. Where are they going to put it? For what?" I didn't think it was a good song. |
| 5 | [on the independent working women she usually played in her romantic comedies] I didn't feel different in any of them, even though they were different. I loved being married, and I loved not being married but working on it. And doing what I was supposed to do and be. That's the way I worked. |
| 6 | I like to sing love songs. I like to sing others, too. There's so many that I love. I love them and I love singing them. |
| 7 | [1996, on learning that husband Martin Melcher had committed to her to a television series, which became The Doris Day Show (1968), after his death] It was awful. I was really, really not very well when Marty passed away, and the thought of going into TV was overpowering. But he'd signed me up for a series. And then my son Terry [Terry Melcher] took me walking in Beverly Hills and explained that it wasn't nearly the end of it. I had also been signed up for a bunch of TV specials, all without anyone ever asking me. |
| 8 | [on Pillow Talk (1959)] Every day on the set was a picnic - sometimes too much of a picnic, in that we took turns at breaking each other up. |
| 9 | I've never met an animal I didn't like, and I can't say the same thing about people. |
| 10 | Gratitude is riches. Complaint is poverty. |
| 11 | Middle age is youth without levity, and age without decay. |
| 12 | I liked being married instead of the girl who's looking for a guy. |
| 13 | [2006, on the mistreatment of animals in cinema] Everything's acceptable in Hollywood now, it seems. I'm glad I'm not there, because I would be screaming. I hope and pray that the Hollywood stars who are making so much money really take a stand. It's hideous to have families watching these movies, and children seeing this portrayed as though it's okay. |
| 14 | [2006, regarding the mistreatment of animals on the set of The Man Who Knew Too Much (1956)] Oh, well, I didn't want to act like a big shot; it wasn't like that. But I did go to Mr. Hitchcock [director Alfred Hitchcock], whom I loved dearly, and we had a long talk about it. I said "Hitch, I can't bear it, I can't bear to see what goes on here with animals." The horses were so thin, the donkeys were overburdened, and I was just horrified at the dogs running loose and starving. I told him I really couldn't work unless we fed these animals. And he said, "We're going to do that, I want you to just relax and know that they will be taken care of." But then I thought, once we leave, it will go right back to the way it was. |
| 15 | [on The Doris Day Show (1968)] There was a contract. I didn't know about it. I never wanted to do TV, but I gave it 100% anyway. That's the only way I know how to do it. |
| 16 | [2006] I had the best co-stars you could ever have, and I miss them so much. We had such a great time working together. Some years ago, I made a special with John Denver and was asked to sing "Memories", Barbra Streisand's song, which she did so beautifully. Then I was told that huge pictures of all of my leading men would be shown as I sang, and I said, "Oh my God, how do you expect me to get though that?" But I did it. |
| 17 | I always feel a rise in my scalp or in the backs of my wrists when something is special, whether it be a song or a man. |
| 18 | I don't even like parties. |
| 19 | Wrinkles are hereditary. Parents get them from their children. |
| 20 | [2006] By the Light of the Silvery Moon (1953) and On Moonlight Bay (1951) - I loved doing those. You know, if life could be like it was in those movies, it would be beautiful, wouldn't it? |
| 21 | If it's true that men are such beasts, this must account for the fact that most women are animal lovers. |
| 22 | Vulgarity begins when imagination succumbs to the explicit. |
| 23 | [2006, on the Katrina rescue effort] Some [of the rescued animals] were quite ill and couldn't be put on the plane, so people drove to the Gulf Coast and brought the sick ones back by car. Both groups were accompanied by a veterinarian. They're coming in every few days from Santa Cruz and whenever they're brought in, I'm there. The hard part is that I want them all! There's another thing I'd like to mention here. People sometimes say, "Oh, Miss Day, I can't take another animal, I just can't replace my darling little dog." Many people, when they lose their pet, can't face getting another. I felt like that once, and then I realized my baby would understand, and would want me to give a home to another animal. I want people to know they're not replacing the one they lost. They're giving another wonderful little soul a home. I've done this over and over again, and have never regretted it. I've only been rewarded. |
| 24 | [2014] I love to be outside, walking along the beach or working in my garden. Those things are all quite enjoyable for me. I have everything I could ever want right here in Carmel! |
| 25 | [2014, on her health at age 90] Oh, I have my little aches and pains now and then, like everyone. But I've truly been blessed with good health. |
| 26 | [2014] Would you believe I'm still offered scripts and projects all the time? Every once in a while I think about working again, but they don't make the kind of movies I made anymore! It's a different world. |
| 27 | [2014] My days are busy responding to the huge volume of mail I receive. I'm still floored by all the beautiful, heartwarming letters from people all over the world, telling me that my work somehow touched their lives. |
| 28 | [2014] All I ever wanted in my life was to get married, have kids, keep house and cook, and even though I did all these things, I still ended up in Hollywood. It was a great trip. I've had an amazing life and wonderful times. And I'm happy! |
| 29 | [2014] Helping animals has been a lifelong passion. They give us unconditional love and ask very little in return. |
| 30 | [2006] I've been through everything. I always said I was like those round-bottomed circus dolls - you know, those dolls you could push down and they'd come back up? I've always been like that. I've always said, "No matter what happens, if I get pushed down, I'm going to come right back up". |
| 31 | [1975, on her late husband Martin Melcher] There was no funeral. No family gathering. Nothing. Marty was cremated without ceremony of any kind. That's the way he wanted it. I knew this, not from his instructions about his own death, which he had not anticipated, but from his remarks about funerals of departed friends, none of which we ever attended. I shared Marty's antipathy to funerals. I think grief is a very private matter, and that the public nature of a funeral is barbaric. |
| 32 | [1975] I was offered the part of Mrs. Robinson in The Graduate (1967) but I could not see myself rolling around in the sheets with a young man half my age whom I'd seduced. I realized it was an effective part but it offended my sense of values. Of course, in the years since then, explicit sex has become commonplace on the screen-so commonplace that it is considered novel when a film appears without a few naked bodies thrashing about. Now I really don't put anybody else down for doing such scenes. To each his own. Many actors enjoy doing these turns, and obviously many people enjoy watching them. I don't, either doing or watching. I can't picture myself in bed with a man, all the crew around us, doing that which I consider so exciting and exalting when it is very personal and private. I am really appalled by some of the public exhibitions on the screen by good actors and actresses who certainly have the talent to convey what they are doing without showing us to the last detail of pubic hair and rosy nipple how they are doing it. |
| 33 | [1975] The picture I made with Kirk Douglas, Young Man with a Horn (1950), was one of the few utterly joyless experiences I had in films. I was made to feel like an outsider, an intruder. Kirk and Betty [Lauren Bacall] had gone together once, and this picture brought them back together again, so I guess that had something to do with it. Kirk was civil to me and that's about all. But then Kirk never makes much of an effort toward anyone else. He's pretty much wrapped up in himself. |
| 34 | [dismissing allegations that she "stole" husband Martin Melcher from his former wife, singer Patty Andrews] A person does not leave a good marriage for someone else. |
| 35 | [on Elizabeth Taylor's diamonds] When I see Liz Taylor with those Harry Winston boulders hanging from her neck, I get nauseated. Not figuratively, but nauseated! All I can think of are how many dog shelters those diamonds could buy. |
| 36 | [1975] You don't really know a person until you live with him, not just sleep with him. Sex is not enough to sustain marriage. I have the unfortunate reputation of being Miss Goody Two-shoes, America's Virgin, and all that, so I'm afraid it's going to shock some people for me to say this, but I staunchly believe no two people should get married until they have lived together. The young people have it right. What a tragedy it is for a couple to get married, have a child, and in the process discover they are not suited for one another! If I had lived with Al Jorden for a few weeks, God knows I would never have married him. Nor would I have married George Weidler. But I was too young and too inexperienced to understand any of this. Now my heart was busted and I had lost my way. |
| 37 | [during the re-election campaign of President George W. Bush] I'm pulling for him every step of the way. |
| 38 | The succession of cheerful, period musicals I made, plus Oscar Levant's widely publicized remark about my virginity, contributed to what has been called my "image", which is a word that baffles me. There never was any intent on my part either in my acting or in my private life to create any such thing as an image. |
| 39 | [on Cary Grant] A completely private person, totally reserved, and there is no way into him. |
| 40 | [on Ronald Reagan] Ronnie is really the only man I've ever known who loved dancing. |
| 41 | [on Rock Hudson] I call him Ernie, because he's certainly no Rock. |
| 42 | If there is a Heaven, I'm sure Rock Hudson is there because he was such a kind person. |
| 43 | Almost all of Julie (1956) was shot on location in Carmel, which is a lovely resort town a little south of San Francisco. My co-star was Louis Jourdan, whom I liked very much. An amiable man, very gentle, very much interested in the people around him; we had a good rapport and I found talking to him a joy. We would take long walks on the beautiful Carmel beach, chatting by the hour. |
| 44 | [on recording 'Secret Love' for the movie Calamity Jane (1953)] When I first heard 'Secret Love', I almost fainted; it was so beautiful. When we finally got around to doing the pre-recording, Ray Heindorf, the musical director at Warner's, said he'd get the musicians in about 12:30 so they could rehearse. That morning, I did my vocal warm-up, then jumped on my bike and rode over to Warner's - we lived in Toluca Lake at the time, which was just minutes from the studio. When I got there, I sang the song with the orchestra for the first time. When I'd finished, Ray called me into the sound booth, grinning from ear to ear, and said, "That's it. You're never going to do it better." That was the first and only take we did. |
| 45 | Learning a part was like acting out the lyrics of a song. |
| 46 | I like joy; I want to be joyous; I want to have fun on the set; I want to wear beautiful clothes and look pretty. I want to smile and I want to make people laugh. And that's all I want. I like it. I like being happy. I want to make others happy. |
| 47 | Some of the downbeat pictures, in my opinion, should never be made at all. Most of them are made for personal satisfaction, to impress other actors who say "Oh, God! what a shot, what camera work!". But the average person in the audience, who bought his ticket to be entertained, doesn't see that at all. He comes out depressed. |
| 48 | The really frightening thing about middle age is the knowledge that you'll grow out of it. |
| 49 | The happiest times in my life were the days when I was traveling with Les Brown and his band. |
Facts
| # | Fact |
| --- | --- |
| 1 | She and Mary Wickes appeared together in four movies: On Moonlight Bay (1951), I'll See You in My Dreams (1951), By the Light of the Silvery Moon (1953), and It Happened to Jane (1959). Wickes also guest-starred on the first season of Day's TV series The Doris Day Show (1968). |
| 2 | As of 2017 she and Dorothy Malone are the last surviving cast members of Young at Heart (1954). |
| 3 | Third husband Martin Melcher produced 18 of her movies between 1956 and his death in 1968, as well as working as executive producer on the first season of her CBS series The Doris Day Show (1968). In her 1975 autobiography, Day revealed that, by the mid-1960s, Melcher was signing her onto films without asking her whether or not she actually wanted to do them first. She did not like the scripts for Do Not Disturb (1965), The Ballad of Josie (1967), Caprice (1967), and Where Were You When the Lights Went Out? (1968), but was forced to do the movies because Melcher had control over her career. She also did not find out he had signed her up for "The Doris Day Show" until after his death. |
| 4 | Co-starred with ex-partner Jack Carson in 3 films: Romance on the High Seas (1948), My Dream Is Yours (1949), and It's a Great Feeling (1949). |
| 5 | Co-starred with Rock Hudson and Tony Randall in 3 films: Pillow Talk (1959), Lover Come Back (1961), and Send Me No Flowers (1964). In all three, Day and Hudson played love interests while Randall played Hudson's close friend. |
| 6 | Co-starred with Gordon MacRae in 5 films: Tea for Two (1950), The West Point Story (1950), On Moonlight Bay (1951), Starlift (1951), and By the Light of the Silvery Moon (1953). |
| 7 | Had a relationship with Peter Helm. |
| 8 | As of 2016 she is the 6th earliest surviving recipient of a Best Actress Oscar nomination, behind only Olivia de Havilland, Leslie Caron, Carroll Baker, Joanne Woodward and Shirley MacLaine. She was nominated in 1959 for Pillow Talk (1959). |
| 9 | Co-starred with Elisabeth Fraser in 4 films: Young at Heart (1954), The Tunnel of Love (1958), The Glass Bottom Boat (1966), and The Ballad of Josie (1967). |
| 10 | Co-starred with Gig Young in 4 films: Young at Heart (1954), Teacher's Pet (1958), The Tunnel of Love (1958), and That Touch of Mink (1962). |
| 11 | She turned down the role of Maria in The Sound of Music (1965) with the explanation: "I'm too American to play a nun from Austria.". |
| 12 | She is the oldest of the six surviving people mentioned by name in the 1989 Billy Joel song "We Didn't Start the Fire". The other five are Queen Elizabeth II, Brigitte Bardot, Chubby Checker, Bob Dylan and Bernard Goetz. |
| 13 | Was longtime friends with the late Julie London. |
| 14 | Her only child Terry Melcher died of melanoma on November 19, 2004 aged 62. |
| 15 | Manages the Doris Day Animal League in Carmel, California which advocates homes and proper care of household pets. [June 2008] |
| 16 | Tinseltown folklore insists she was "discovered" by director Michael Curtiz, when she sang at a Hollywood party in 1948. At the time, Curtiz was seeking a singer/actress to replace Betty Hutton, who had become pregnant and had to back out of Romance on the High Seas (1948), which Curtiz was to direct. |
| 17 | Ex-mother-in-law of Jacqueline Carlin. |
| 18 | Underwent a hysterectomy during the filming of Julie (1956) after being diagnosed with a tumour the size of a grapefruit that was growing into her intestines. |
| 19 | Has one grandson: Ryan Melcher (born May 1983). |
| 20 | Oscar Levant quipped, "I've been around so long, I knew Doris Day before she was a virgin.". This was first said by Groucho Marx. |
| 21 | Received a Presidential Medal of Freedom in 2004, and a Grammy Lifetime Achievement Award in 2006. |
| 22 | She was scheduled to present, along with Patrick Swayze and Marvin Hamlisch, the Best Original Score Oscar at the 61st Annual Academy Awards (March 1989) but she suffered a deep leg cut and was unable to attend. She had been walking through the gardens of the hotel she owns when she cut her leg on a sprinkler. The cut required stitches. |
| 23 | While performing for a local radio station, Doris was approached by band leader Barney Rapp. Rapp felt that Doris's name, Kappelhoff, was too harsh and awkward and that she should change her name to something more pleasant. The name "Day" was suggested by Rapp from one of the songs in Doris' repertoire, "Day by Day". She didn't like the name at first feeling that it sounded too much like a burlesque performer. |
| 24 | Her first marriage at age 17 to trombone player Al Jordan, whom she met while both were performing in Barney Rapp's band, was extremely unhappy. They divorced within two years amid reports of Jordan's alcoholism and abuse of the young star. Despondent and feeling his life had little meaning after the much publicized divorce, Jordan later committed suicide. |
| 25 | In 1976, Doris married Barry Comden, 12 years her junior. They met at the Beverly Hills Old World Restaurant where he was the maitre d'. In the 1970s, Comden opened an Old World restaurant in Westwood and supervised the construction of another restaurant, Tony Roma's, in Palm Springs. It was Comden who came up with the idea for a line of pet food that would feature Doris' name. Doris Day Distributing Co. unraveled mainly because of a pyramid-type scheme that the couple had been unaware of. They lived in Carmel but Comden complained that Day preferred the company of her dogs more than him and they divorced in 1981. |
| 26 | Doris' second husband was saxophone player and former child actor George Weidler. His sister was Metro-Goldwyn-Mayer child actress Virginia Weidler. |
| 27 | The film The Children's Hour (1961) was constructed with both Day and Katharine Hepburn as the two leading ladies. However both actresses backed out due to scheduling conflicts and as a result Shirley MacLaine was cast in Hepburn's role and Audrey Hepburn was cast in Day's role. |
| 28 | Was good friends with Judy Garland after meeting her on the Warner Bros. lots. She was filming Young at Heart (1954) as Garland was filming A Star Is Born (1954). |
| 29 | Was in a relationship with Jack Carson early in her career before leaving him for Martin Melcher. |
| 30 | Her dreams of a dancing career were dashed when a car accident on October 13, 1937 badly damaged her legs. She spent most of her teenage years wheelchair-bound and during this time began singing on the radio. |
| 31 | Went to the same Cincinnati ballroom dance studio as a child as Vera-Ellen. Their parents used to carpool together to the dance studio. |
| 32 | She was awarded 2 Stars on the Hollywood Walk of Fame for Motion Pictures at 6735 Hollywood Boulevard; and for Recording at 6278 Hollywood Boulevard in Hollywood, California. |
| 33 | Her father was William Kappelhoff, a music teacher and choral master in Cincinnati, Ohio. Her mother was Alma Sophia Kappelhoff. |
| 34 | Has performed two songs in films that won the Academy Award for Best Original Song: "Secret Love" from Calamity Jane (1953) and "Que Sera, Sera" from The Man Who Knew Too Much (1956). Introduced four songs that were nominated: "It's Magic" from Romance on the High Seas (1948), "It's a Great Feeling" from It's a Great Feeling (1949), "I'll Never Stop Loving You" from Love Me or Leave Me (1955) and "Julie" from Julie (1956). |
| 35 | Has a fear of flying that stemmed from tours with Bob Hope in the 1940s that resulted in some close calls in impenetrable winter weather. She almost turned down her role in Alfred Hitchcock's The Man Who Knew Too Much (1956) because it was to be filmed in London and Marrakesh. Her husband and manager, Martin Melcher talked her into accepting it. |
| 36 | Briefly dated Ronald Reagan shortly after his divorce from Jane Wyman when she and Reagan were contract players at Warner Brothers. Day told him that he was so good at talking that he should be touring the country making speeches. At the time, the future Republican President was a Democrat. |
| 37 | She smoked two-and-a-half packs a day until about 1951. |
| 38 | Vocal supporter and close friends with President Ronald Reagan. |
| 39 | Childhood idol was Ginger Rogers, with whom she starred in Storm Warning (1951). |
| 40 | Is referenced on every chorus of Ringo Starr's last top 40 release in 1999, "La De Da". |
| 41 | Profiled in the book, "Film Fatales: Women in Espionage Films and Television, 1962-1973", by Thomas Lisanti and Louis Paul (McFarland, 2002). |
| 42 | In Germany, Edith Schneider dubbed her voice in most of her films. |
| 43 | In Italy, most of her films were dubbed by Rosetta Calavetta. She was occasionally dubbed by Dhia Cristiani, Rina Morelli and once by Lidia Simoneschi in The Man Who Knew Too Much (1956). |
| 44 | After her Pillow Talk (1959) co-star Rock Hudson died of AIDS in 1985, Day told the press that she had never known he was a homosexual. |
| 45 | Telephoned the White House to personally explain to President George W. Bush her reasons for not attending her award presentation in June 2004, and said she was praying hard that he would be elected to a second term of office in November. |
| 46 | Is a staunch supporter of the Republican Party, and told the press she voted for George W. Bush in the 2000 presidential election. |
| 47 | She lived for years in the star-laden Crescent Drive at 713 Crescent. Her good friend Louis Jourdan lived just across the street at 714. |
| 48 | Her only British appreciation club is called "Friends of Doris Day" and is based in Oxford, England. |
| 49 | Gave birth to her only child at age 19, a son Terrence Jorden (aka Terry Melcher) on February 8, 1942. Child's father was her first ex-husband, Al Jorden. |
| 50 | Has a 1982 hit song, by the hugely popular Dutch ska-pop band Doe Maar, named after her. |
| 51 | Also referenced in the song, "What do we do? We fly!" from the musical "Do I Hear a Waltz?" by Richard Rodgers and Stephen Sondheim. |
| 52 | Is referenced in the 1994 song "Dirty Epic" by Underworld. |
| 53 | Her great-niece Pia Douwes is also a critically acclaimed actress. |
| 54 | Her mother named her after her favorite silent film star, Doris Kenyon. By coincidence, in the mid 1970s when Day wrote her autobiography, Kenyon was her neighbor on Crescent Drive in Beverly Hills. |
| 55 | Has often cited Calamity Jane (1953) as her personal favorite of the 39 films she appeared in. |
| 56 | Reportedly did not like profanity. As a recording artist, she would require anyone who swore to put a quarter in a "swear jar". In addition, she does not allow her songs to be used in movies that contain swear words. |
| 57 | Is referenced in the song "Life Is a Rock But the Radio Rolled Me" by Reunion, with lead singer Joey Levine. |
| 58 | Premiere magazine ranked her as #24 on a list of the Greatest Movie Stars of All Time in their Stars in Our Constellation feature (2005). |
| 59 | With the death of Annette Funicello on April 8, 2013, she is the last surviving person mentioned in the song "Look At Me, I'm Sandra Dee", in Grease (1978). |
| 60 | Her son Terry Melcher had rented the house at 10050 Cielo Drive in Bel Air, California, at which Sharon Tate and her friends were murdered by the Manson Family. On March 23, 1969, Charles Manson had visited the house looking for Melcher, a music producer and composer who had worked with The Beach Boys, Bobby Darin and The Byrds. The house was now sub-leased by Tate, and her photographer told Manson to leave by "the back alley", possibly giving Manson a motive for the later attack. Melcher had auditioned Manson for a recording contract but rejected him, and there was a rumor after the murders that Manson had intended to send a message to Melcher, a theory that police later discounted. |
| 61 | Was named the top box-office star of 1963 by the Motion Picture Herald, based on an annual poll of exhibitors as to the drawing power of movie stars at the box-office, conducted by Quigley Publications. |
| 62 | In order to make a political statement regarding the platform of the Canadian Alliance Party, in 2000 Canadian satirist Rick Mercer launched an attempt to hold a national referendum on the question of whether or not Stockwell Day should be forced to change his first name to "Doris". Within days, he had the required number of signatures under the Alliance Parties current platform to launch a federal referendum. According to her publicist, Doris was amused by this. |
| 63 | Is referenced in the 1985 song "Wrap Her Up" by Elton John. |
| 64 | Is referenced in the 1970 song "Dig It" by The Beatles. |
| 65 | Awarded the Presidential Medal of Freedom by George W. Bush. She did not attend the White House award ceremony because of her intense fear of flying. [June 2004] |
| 66 | Biography in: "Who's Who in Comedy" by Ronald L. Smith. Pg. 133-134. New York: Facts on File, 1992. ISBN 0816023387 |
| 67 | Is also referenced in the 1989 song "We Didn't Start the Fire" by Billy Joel. |
| 68 | It was during the location filming of The Man Who Knew Too Much (1956), when she saw how camels, goats and other "animal extras" in a marketplace scene were being treated, that Day began her lifelong commitment to preventing animal abuse. |
| 69 | When her husband and manager of 17 years, Martin Melcher, died suddenly in April 1968, she professed not to have known that he had negotiated a multimillion-dollar deal with CBS to launch The Doris Day Show (1968) the following fall. After an abbreviated period of mourning, she went ahead with the series, which ran successfully for five seasons. |
| 70 | Is referenced in the song "Wake Me Up Before You Go-Go" by pop band Wham!, a single that hit Billboard's #1 in 1984. |
| 71 | She turned down the role of Mrs. Robinson in The Graduate (1967), which went to Anne Bancroft. |
| 72 | Rock Hudson called her "Eunice" because he said that whenever he thought of her as Eunice, it made him laugh. |
| 73 | According to her autobiography, she got the nickname Clara Bixby when Billy De Wolfe told her, on the set of Tea for Two (1950), that she didn't look like a "Doris Day", but more like a "Clara Bixby", To this day, that remains her nickname among a close circle of old friends, such as Van Johnson. |
| 74 | She and her son Terry Melcher (along with a partner) co-own the Cypress Inn in Carmel-by-the-Sea, California, a small "Hotel California-esque" inn built in a beautiful Mediterranean motif. |
Pictures
Movies
Soundtrack
| Title | Year | Status | Character |
| --- | --- | --- | --- |
| Druzina | 2016 | Documentary performer: "Que Sera, Sera Whatever Will Be, Will Be" completed | |
| Sawako no asa | 2011-2017 | TV Series performer - 232 episodes | |
| Bates Motel | 2017 | TV Series performer - 1 episode | |
| Call the Midwife | 2012-2017 | TV Series performer - 4 episodes | |
| The Founder | 2016 | performer: "Mister Tap Toe" | |
| Who's Doing the Dishes? | 2016 | TV Series performer - 1 episode | |
| Krueger: The Legend of Elm Street | 2016 | Short performer: "Dream a Little Dream of Me" | |
| I Saw the Light | 2015 | performer: "Where Are You Now That I Need You" | |
| The Bronze | 2015 | performer: "Ohio" | |
| Noble | 2014 | performer: "Move Over Darling", "Perhaps, Perhaps, Perhaps" | |
| The Following | 2014 | TV Series performer - 1 episode | |
| Ray Donovan | 2013 | TV Series performer - 1 episode | |
| WPC 56 | 2013 | TV Series performer - 1 episode | |
| Vegas | 2012 | TV Series performer - 1 episode | |
| Moeder, ik wil bij de revue | 2012 | TV Series performer - 1 episode | |
| Timeshift | 2012 | TV Series documentary performer - 1 episode | |
| The Art Of... When You're Hot, Young, Poor and a Filmmaker! | 2012 | TV Series performer - 1 episode | |
| American Masters | 2007-2011 | TV Series documentary performer - 2 episodes | |
| Formula 1: BBC Sport | 2011 | TV Series performer - 2 episodes | |
| Shooting the Hollywood Stars | 2011 | TV Movie documentary performer: "Hooray for Hollywood" - uncredited | |
| Mafia II | 2010 | Video Game performer: "MAKIN' WHOOPEE" | |
| Frankie & Alice | 2010 | performer: "Whatever Will Be, Will Be Que Sera, Sera" | |
| Julie & Julia | 2009 | performer: "A Bushel and a Peck" | |
| Hollywood Singing and Dancing: A Musical History - The 1940s: Stars, Stripes and Singing | 2009 | Video documentary performer: "I'm in Love" - uncredited | |
| Katherine Jenkins: A Girl from Neath | 2008 | TV Movie documentary performer: "Que Sera Sera Whatever Will Be Will Be" - uncredited | |
| Bronson | 2008 | performer: "Tea For Two" - uncredited | |
| Comme les autres | 2008 | lyrics: "Perhaps, Perhaps, Perhaps Quizás, Quizás, Quizás" / performer: "Perhaps, Perhaps, Perhaps Quizás, Quizás, Quizás" | |
| Fred Claus | 2007 | performer: "Here Comes Santa Claus Right Down Santa Claus Lane", "Ludacrismas" | |
| Married Life | 2007 | performer: "I Can't Give You Anything But Love" | |
| The World Unseen | 2007 | performer: "Again" | |
| Emilka placze | 2006 | Short performer: "Perhaps, Perhaps, Perhaps" | |
| Infamous | 2006 | performer: "Teacher's Pet" | |
| Lady in the Water | 2006 | performer: "Secret Love" | |
| Dancing with the Stars | 2006 | TV Series 1 episode | |
| Cold Case | 2005 | TV Series performer - 1 episode | |
| Six Feet Under | 2005 | TV Series performer - 1 episode | |
| Madman Muntz: American Maverick | 2005 | Documentary performer: "Que Sera Sera" | |
| The Simpsons | 2005 | TV Series performer - 1 episode | |
| Keisarikunta | 2004 | performer: "Love Me Or Leave Me" | |
| Mona Lisa Smile | 2003 | performer: "Tea for Two", "By the Light of the Silvery Moon" | |
| Gilmore Girls | 2002 | TV Series performer - 2 episodes | |
| Crossing Jordan | 2001 | TV Series performer - 1 episode | |
| Tortilla Soup | 2001 | performer: "Perhaps, Perhaps, Perhaps" | |
| Rat | 2000 | performer: "Secret Love" | |
| Girl, Interrupted | 1999 | performer: "Whatever Will Be, Will Be Que Sera, Sera" | |
| The Man Who Drove with Mandela | 1999 | Documentary performer: "Whatever Will Be, Will Be Que Sera, Sera" | |
| Antz | 1998 | performer: "High Hopes" | |
| Four Corners | 1998 | TV Series performer - 1 episode | |
| Christmas Unwrapped: The History of Christmas | 1997 | TV Movie documentary performer: "Here Comes Santa Claus" excerpt | |
| Private Parts | 1997 | performer: "Whatever Will Be, Will Be Que Sera, Sera" | |
| Sleepers | 1996 | performer: "All Alone", "I'll Never Stop Loving You" | |
| Tohuwabohu | 1996 | TV Series performer - 1 episode | |
| Grumpier Old Men | 1995 | performer: "'S Wonderful" | |
| Three Wishes | 1995 | performer: "Secret Love" | |
| The Celluloid Closet | 1995 | Documentary performer: "Secret Love" | |
| That's Entertainment! III | 1994 | Documentary performer: "Shaking the Blues Away" 1927 - uncredited | |
| Heart and Souls | 1993 | performer: "Whatever Will Be, Will Be Que Sera Sera" | |
| The Long Day Closes | 1992 | performer: "At Sundown" | |
| Strictly Ballroom | 1992 | "Perhaps, Perhaps, Perhaps" "Quizas, Quizas, Quizas" | |
| Un, dos, tres... responda otra vez | 1984-1992 | TV Series performer - 3 episodes | |
| Here's Looking at You, Warner Bros. | 1991 | TV Movie documentary performer: "Hey There" - uncredited | |
| Doris Day: A Sentimental Journey | 1991 | TV Movie documentary "My Heart" | |
| Havana | 1990/I | performer: "Have Yourself a Merry Little Christmas" | |
| The Epic of Detective Mandy: Book One - Satan Claus | 1989 | TV Short performer: "Toyland" | |
| Gross Anatomy | 1989 | performer: "If I Give My Heart To You" | |
| New Year's Day | 1989 | performer: "It's a Most Unusual Day" | |
| Quantum Leap | 1989 | TV Series performer - 1 episode | |
| Summertime Blues: Lemon Popsicle VIII | 1988 | performer: "Whatever Will Be, Will Be Que Sera Sera" | |
| Before Stonewall | 1984 | Documentary performer: "Secret Love" - uncredited | |
| The Terence Davies Trilogy | 1983 | performer: "It All Depends on You" | |
| Death and Transfiguration | 1983 | Short performer: "It All Depends on You" | |
| That's Entertainment, Part II | 1976 | Documentary performer: "Ten Cents a Dance" 1930 - uncredited | |
| Doris Day Today | 1975 | TV Movie performer: "Sunshine Medley: Walking In The Sunshine / You Are the Sunshine of My Life / Sunshine, Lollipops and Rainbows / You Are My Sunshine / Sunshine on my Shoulders /, "Follow Me", "Exactly like you", "Que sera, sera", "Love me or leave me", "Secret Love", "Day by Day", "The way we were", "Everybody loves a Lover" | |
| Happy Days | 1974 | TV Series performer - 2 episodes | |
| AFI Life Achievement Award: A Tribute to James Cagney | 1974 | TV Special documentary performer: "You Made Me Love You" - uncredited | |
| The Doris Day Show | 1968-1973 | TV Series performer - 128 episodes | |
| Alex in Wonderland | 1970 | performer: "Hooray for Hollywood" | |
| Caprice | 1967 | performer: "Caprice" | |
| The Glass Bottom Boat | 1966 | performer: "The Glass Bottom Boat", "Soft As The Starlight", "Whatever Will Be, Will Be Que Sera, Sera" uncredited | |
| Do Not Disturb | 1965 | performer: "Do Not Disturb", "Au Revoir Is Goodbye with a Smile" | |
| Send Me No Flowers | 1964 | "Send Me No Flowers" | |
| Move Over, Darling | 1963 | music: "Beautiful Dreamer 1862" - uncredited / performer: "Move Over, Darling", "Twinkle Lullaby", "Beautiful Dreamer 1862" uncredited | |
| Billy Rose's Jumbo | 1962 | performer: "Over and Over Again", "This Can't Be Love", "Circus On Parade", "My Romance", "Little Girl Blue", "Sawdust And Spangles And Dreams" uncredited | |
| Lover Come Back | 1961 | performer: "Lover Come Back", "Should I Surrender" - uncredited | |
| Please Don't Eat the Daisies | 1960 | performer: "Please Don't Eat the Daisies", "Any Way the Wind Blows", "Que Sera Sera" uncredited | |
| Pillow Talk | 1959 | performer: "Pillow Talk", "Roly Poly", "Possess Me" | |
| The Tunnel of Love | 1958 | performer: "The Tunnel of Love" uncredited, "Have Lips, Will Kiss in the Tunnel of Love", "Run Away, Skidaddle, Skidoo" | |
| Teacher's Pet | 1958 | performer: "Teacher's Pet", "The Girl Who Invented Rock and Roll" | |
| The Pajama Game | 1957 | performer: "I'm Not At All In Love", "Once-A-Year-Day!", "Small Talk", "There Once Was a Man", "Hey There" reprise, "7 1/2 Cents" | |
| Julie | 1956 | performer: "Julie" | |
| The Man Who Knew Too Much | 1956 | performer: "Whatever Will Be" 1956, "We'll Love Again" 1956 | |
| 1955 Motion Picture Theatre Celebration | 1955 | Short documentary performer: "Stay On the Right Side Sister" | |
| Love Me or Leave Me | 1955 | performer: "It All Depends On You" uncredited, "You Made Me Love You I Didn't Want to Do It" uncredited, "Stay On the Right Side, Sister" uncredited, "Everybody Loves My Baby but My Baby Don't Love Nobody but Me" uncredited, "Mean to Me" uncredited, "Sam, the Old Accordion Man" uncredited, "Shaking the Blues Away" uncredited, "Ten Cents a Dance" uncredited, "I'll Never Stop Loving You", "Never Look Back", "At Sundown Love Is Calling Me Home" uncredited, "Love Me or Leave Me" uncredited, "Five Fo | |
| Young at Heart | 1954 | performer: "Hold Me in Your Arms", "Ready, Willing and Able", "Till My Love Comes Back to Me", "There's a Rising Moon for Every Falling Star", "You, My Love", "Young at Heart" - uncredited | |
| Lucky Me | 1954 | performer: "I Wanna Sing Like an Angel", "I Speak to the Stars", "Love You Dearly", "High Hopes", "The Superstition Song", "Men", "Blue Bells of Broadway" | |
| Calamity Jane | 1953 | performer: "The Deadwood Stage Whip-Crack-Away", "Introducing Henry Miller", "I Can Do Without You", "Just Blew in from the Windy City", "A Woman's Touch", "The Black Hills of Dakota", "Secret Love" | |
| Crime Wave | 1953 | performer: "'S Wonderful" | |
| So You Want a Television Set | 1953 | Short performer: "By the Light of the Silvery Moon" - uncredited | |
| By the Light of the Silvery Moon | 1953 | lyrics: "Ain't We Got Fun" - uncredited / performer: "By the Light of the Silvery Moon", "Your Eyes Have Told Me So", "Be My Little Baby Bumble Bee", "Ain't We Got Fun", "If You Were the Only Girl in the World", "King Chanticleer", "I'll Forget You" - uncredited | |
| April in Paris | 1952 | performer: "April in Paris" 1932, "It Must Be Good" uncredited, "I'm Gonna Ring the Bell Tonight" uncredited, "That's What Makes Paris Paree" uncredited, "I'm Going to Rock the Boat" uncredited, "I Ask You" uncredited, "The Place You Hold in My Heart" uncredited, "I Know a Place" uncredited | |
| The Winning Team | 1952 | performer: "Take Me Out to the Ball Game", "Ol' Saint Nicholas" - uncredited | |
| Starlift | 1951 | performer: "You're Gonna Lose Your Gal", "'S Wonderful", "You Oughta Be in Pictures", "You Do Something to Me", "Lullaby of Broadway" - uncredited | |
| I'll See You in My Dreams | 1951 | performer: "I Wish I Had a Girl", "The One I Love Belongs to Somebody Else", "Nobody's Sweetheart", "My Buddy", "Toot, Toot, Tootsie Goo' Bye!", "Makin' Whoopee", "No, No, Nora", "I'll See You in My Dreams" - uncredited | |
| On Moonlight Bay | 1951 | performer: "Moonlight Bay", "Tell Me", "Love Ya", "Merry Christmas All", "Till We Meet Again" - uncredited | |
| Lullaby of Broadway | 1951 | performer: "Lullaby of Broadway", "You're Getting to Be a Habit with Me", "Just One of Those Things", "Somebody Loves Me", "I Love the Way You Say Goodnight" - uncredited | |
| The West Point Story | 1950 | "By the Kissing Rock", uncredited / performer: "Ten Thousand Four Hundred and Thirty-Two Sheep", "The Military Polka" - uncredited | |
| Tea for Two | 1950 | performer: "I Know That You Know", "Tea for Two", "I Want to Be Happy", "Do, Do, Do", "Oh Me! Oh My!", "No, No, Nanette" | |
| Young Man with a Horn | 1950 | performer: "The Very Thought of You", "Too Marvelous for Words", "I May Be Wrong but I Think You're Wonderful", "With a Song in My Heart" - uncredited | |
| It's a Great Feeling | 1949 | performer: "It's a Great Feeling", "At the Cafe Rendezvous", "That Was a Big Fat Lie", "There's Nothing Rougher than Love", "Blame My Absent-Minded Heart" - uncredited | |
| My Dream Is Yours | 1949 | performer: "Cuttin' Capers", "Freddie, Get Ready", " You May Not Be an Angel, but I'll String Along With You", "Love Finds a Way", "My Dream Is Yours", "Someone Like You", "Tic, Tic, Tic", "You Must Have Been a Beautiful Baby", "Nagasaki", "With Plenty of Money and You" | |
| Romance on the High Seas | 1948 | performer: "Put 'em in a Box, Tie 'em with a Ribbon and Throw 'em in the Deep Blue Sea", "It's Magic", "It's You or No One", "I'm in Love", "She's a Latin from Manhattan" - uncredited | |
Actress
| Title | Year | Status | Character |
| --- | --- | --- | --- |
| The Doris Day Show | 1968-1973 | TV Series | Doris Martin / Doris Day |
| The Governor & J.J. | 1970 | TV Series | Doris Day |
| With Six You Get Eggroll | 1968 | | Abby McClure |
| Where Were You When the Lights Went Out? | 1968 | | Margaret Garrison |
| The Ballad of Josie | 1967 | | Josie Minick |
| Caprice | 1967 | | Patricia Foster |
| The Glass Bottom Boat | 1966 | | Jennifer Nelson |
| Do Not Disturb | 1965 | | Janet Harper |
| Send Me No Flowers | 1964 | | Judy |
| Move Over, Darling | 1963 | | Ellen Wagstaff Arden |
| The Thrill of It All | 1963 | | Beverly Boyer |
| Billy Rose's Jumbo | 1962 | | Kitty Wonder |
| That Touch of Mink | 1962 | | Cathy Timberlake |
| Lover Come Back | 1961 | | Carol Templeton |
| Midnight Lace | 1960 | | Kit Preston |
| Please Don't Eat the Daisies | 1960 | | Kate Robinson Mackay |
| Pillow Talk | 1959 | | Jan Morrow |
| It Happened to Jane | 1959 | | Jane Osgood |
| The Tunnel of Love | 1958 | | Isolde Poole |
| Teacher's Pet | 1958 | | Erica Stone |
| The Pajama Game | 1957 | | Babe Williams |
| Julie | 1956 | | Julie Benton |
| The Man Who Knew Too Much | 1956 | | Josephine Conway McKenna |
| Love Me or Leave Me | 1955 | | Ruth Etting |
| Young at Heart | 1954 | | Laurie Tuttle |
| Lucky Me | 1954 | | Candy Williams |
| Calamity Jane | 1953 | | Calamity Jane |
| So You Want a Television Set | 1953 | Short | Doris Day (uncredited) |
| By the Light of the Silvery Moon | 1953 | | Marjorie Winfield |
| April in Paris | 1952 | | Ethel S. 'Dynamite' Jackson |
| The Winning Team | 1952 | | Aimee Alexander |
| Starlift | 1951 | | Doris Day |
| I'll See You in My Dreams | 1951 | | Grace LeBoy Kahn |
| On Moonlight Bay | 1951 | | Marjorie Winfield |
| Lullaby of Broadway | 1951 | | Melinda Howard |
| Storm Warning | 1951 | | Lucy Rice |
| The West Point Story | 1950 | | Jan Wilson |
| Tea for Two | 1950 | | Nanette Carter |
| Young Man with a Horn | 1950 | | Jo Jordan |
| It's a Great Feeling | 1949 | | Judy Adams |
| My Dream Is Yours | 1949 | | Martha Gibson |
| Romance on the High Seas | 1948 | | Georgia Garrett |
Producer
| Title | Year | Status | Character |
| --- | --- | --- | --- |
| The Doris Day Show | 1972-1973 | TV Series executive producer - 24 episodes | |
Miscellaneous
| Title | Year | Status | Character |
| --- | --- | --- | --- |
| Doris Day: A Sentimental Journey | 1991 | TV Movie documentary produced with the cooperation and assistance of | |
Thanks
| Title | Year | Status | Character |
| --- | --- | --- | --- |
| The Doris Day Story: Everybody's Darling | 1998 | TV Movie documentary very special thanks | |
| Biography | 1998 | TV Series documentary special thanks - 1 episode | |
Self
| Title | Year | Status | Character |
| --- | --- | --- | --- |
| My Music: Big Band Vocalists | 2012 | TV Movie | Herself (voice) |
| What a Difference a Day Made: Doris Day Superstar | 2009 | TV Movie documentary | Herself (voice) |
| The 50th Annual Grammy Awards | 2008 | TV Special | Herself - Honoree |
| Homeward Bound | 1994 | TV Movie documentary | Herself |
| Don't Pave Main Street: Carmel's Heritage | 1994 | Documentary | Narrator |
| Vicki! | 1993 | TV Series | Herself - Guest |
| Doris Day: A Sentimental Journey | 1991 | TV Movie documentary | Herself |
| The 46th Annual Golden Globe Awards | 1989 | TV Special | Herself - Cecil B. DeMille Award Recipient |
| Doris Day's Best Friends | 1985-1986 | TV Series | Herself - Host |
| The Mike Douglas Show | 1976 | TV Series | Herself - Vocalist / Actress |
| The Tonight Show Starring Johnny Carson | 1973-1976 | TV Series | Herself - Guest / Herself |
| Doris Day Today | 1975 | TV Movie | Herself |
| AFI Life Achievement Award: A Tribute to James Cagney | 1974 | TV Special documentary | Herself |
| The Merv Griffin Show | 1970-1973 | TV Series | Herself - Guest |
| The Pet Set | 1971 | TV Series documentary | Herself |
| The Doris Mary Anne Kappelhoff Special | 1971 | TV Special | Herself |
| Every Girl's Dream | 1966 | Documentary short | Herself, wardrobe shot |
| The 20th Annual Golden Globes Awards | 1963 | TV Special | Herself - Winner: Henrietta Award World Film Favorite - Female |
| The 32nd Annual Academy Awards | 1960 | TV Special | Herself - Nominee: Best Actress in a Leading Role & Presenter: Best Original Song |
| The 31st Annual Academy Awards | 1959 | TV Special | Herself - Co-Presenter: Cinematography Awards |
| This Is Music | 1958 | TV Series | Herself |
| The 30th Annual Academy Awards | 1958 | TV Special | Herself - Co-Presenter: Writing Awards |
| What's My Line? | 1954-1957 | TV Series | Herself - Mystery Guest / Herself |
| The Ed Sullivan Show | 1956 | TV Series | Herself |
| 1955 Motion Picture Theatre Celebration | 1955 | Short documentary | Herself (uncredited) |
| A Star Is Born World Premiere | 1954 | TV Short | Herself |
| Crime Wave | 1953 | | Herself - Radio Singer (voice, uncredited) |
| Screen Snapshots: Hollywood on the Ball | 1952 | Short | Herself |
| Screen Snapshots: Hollywood Night Life | 1952 | Short | Herself |
Archive Footage
| Title | Year | Status | Character |
| --- | --- | --- | --- |
| That's Entertainment! III | 1994 | Documentary | Performer in Clip from 'Love Me or Leave Me' (uncredited) |
| Fame in the Twentieth Century | 1993 | TV Series documentary | Herself (uncredited) |
| Rock Hudson's Home Movies | 1992 | Documentary | Jan Morrow |
| Home Stories | 1990 | Short | |
| Rock Hudson | 1990 | TV Movie | Herself (uncredited) |
| Le cinéma dans les yeux | 1987 | | Herself |
| Sex Violence & Values: Changing Images | 1986 | TV Movie | Potential Traveler |
| Volunteers | 1985 | | Herself (uncredited) |
| Hollywood Out-takes and Rare Footage | 1983 | Documentary | Herself (uncredited) |
| Hollywood: The Gift of Laughter | 1982 | TV Movie documentary | Actress - 'The Thrill of It All (uncredited) |
| That's Entertainment, Part II | 1976 | Documentary | Clip from 'Love Me or Leave Me' |
| Rowan & Martin at the Movies | 1968 | Documentary short | Herself |
| Lionpower from MGM | 1967 | Short uncredited | |
| Top of the Pops | 1964 | TV Series | Herself |
| Hollywood: The Great Stars | 1963 | TV Movie documentary | Herself (uncredited) |
| The Adventures of Ozzie and Harriet | 1960 | TV Series | Kate Robinson Mackay |
| I Am Not Your Negro | 2016 | Documentary | Various Roles |
| My Music: Starlight Ballroom | 2015 | TV Movie | Herself |
| And the Oscar Goes To... | 2014 | TV Movie documentary | Herself |
| The '80s: The Decade That Made Us | 2013 | TV Mini-Series documentary | Herself |
| Betty White's 90th Birthday: A Tribute to America's Golden Girl | 2012 | TV Movie | Herself |
| Vito | 2011 | Documentary | |
| Breakfast | 2011 | TV Series | Herself - Actress |
| Edición Especial Coleccionista | 2011 | TV Series | Josephine Conway McKenna |
| Moguls & Movie Stars: A History of Hollywood | 2010 | TV Mini-Series documentary | Jan Morrow Carol Templeton |
| A Star Is Born: Special Features | 2010 | Video | Herself |
| Rock Hudson: Dark and Handsome Stranger | 2010 | Documentary | Herself (uncredited) |
| 50 años de | 2009 | TV Series | Herself |
| Waiting for Hockney | 2008 | Documentary | Herself |
| The O'Reilly Factor | 2008 | TV Series | Herself |
| American Masters | 2007 | TV Series documentary | Herself |
| Legends | 2007 | TV Series documentary | Various Roles |
| My Music: 50s Pop Parade | 2007 | TV Movie documentary | Herself |
| Entertainment Tonight | 2005 | TV Series | Herself |
| 80s | 2005 | TV Series documentary | Herself |
| Behind the Tunes: Looney Tunes Go Hollywood | 2004 | Video documentary short | Martha Gibson (uncredited) |
| E! True Hollywood Story | 2003 | TV Series documentary | Herself |
| Great Performances | 2003 | TV Series | Herself |
| Hollywood Greats | 2002 | TV Series documentary | |
| The Making of 'The Man Who Knew Too Much' | 2000 | Video documentary short | Herself |
| The Doris Day Story: Everybody's Darling | 1998 | TV Movie documentary | Herself |
| Biography | 1998 | TV Series documentary | Herself |
| Judy Garland's Hollywood | 1997 | Video documentary | |
| 50 Years of Funny Females | 1995 | TV Movie documentary | Herself |
| A Personal Journey with Martin Scorsese Through American Movies | 1995 | TV Movie documentary | Martha Gibson, 'My Dream Is Yours' (uncredited) |
Awards
Won Awards
| Year | Award | Ceremony | Nomination | Movie |
| --- | --- | --- | --- | --- |
| 2012 | OFTA Film Hall of Fame | Online Film & Television Association | Acting | |
| 2011 | Career Achievement Award | Los Angeles Film Critics Association Awards | | For her body of work. |
| 1991 | Lifetime Achievement Award in Comedy | American Comedy Awards, USA | | |
| 1989 | Cecil B. DeMille Award | Golden Globes, USA | | |
| 1965 | Golden Laurel | Laurel Awards | Comedy Performance, Female | Send Me No Flowers (1964) |
| 1964 | Sour Apple | Golden Apple Awards | Least Cooperative Actress | |
| 1964 | Golden Laurel | Laurel Awards | Top Female Star | |
| 1963 | Henrietta Award | Golden Globes, USA | World Film Favorite - Female | |
| 1963 | Golden Laurel | Laurel Awards | Top Female Star | |
| 1963 | Golden Laurel | Laurel Awards | Top Female Comedy Performance | That Touch of Mink (1962) |
| 1962 | Sour Apple | Golden Apple Awards | Least Cooperative Actress | |
| 1962 | Golden Laurel | Laurel Awards | Top Female Star | |
| 1962 | Golden Laurel | Laurel Awards | Top Female Comedy Performance | Lover Come Back (1961) |
| 1961 | Golden Laurel | Laurel Awards | Top Female Star | |
| 1960 | Henrietta Award | Golden Globes, USA | World Film Favorite - Female | |
| 1960 | Golden Laurel | Laurel Awards | Top Female Star | |
| 1960 | Golden Laurel | Laurel Awards | Top Female Comedy Performance | Pillow Talk (1959) |
| 1960 | Most Popular Female Star | Photoplay Awards | | |
| 1960 | Star on the Walk of Fame | Walk of Fame | Motion Picture | On 8 February 1960. At 6735 Hollywood Blvd. |
| 1960 | Star on the Walk of Fame | Walk of Fame | Recording | On 8 February 1960. At 6278 Hollywood Blvd. |
| 1959 | Golden Laurel | Laurel Awards | Top Female Star | |
| 1958 | Henrietta Award | Golden Globes, USA | World Film Favorite - Female | |
| 1958 | Golden Laurel | Laurel Awards | Top Female Star | |
| 1954 | Sour Apple | Golden Apple Awards | Least Cooperative Actress | |
| 1952 | Most Popular Female Star | Photoplay Awards | | Lullaby of Broadway (1951) |
Nominated Awards
| Year | Award | Ceremony | Nomination | Movie |
| --- | --- | --- | --- | --- |
| 1969 | Golden Globe | Golden Globes, USA | Best TV Star - Female | The Doris Day Show (1968) |
| 1968 | Golden Laurel | Laurel Awards | Female Star | 14th place. |
| 1968 | Golden Laurel | Laurel Awards | Female Comedy Performance | Where Were You When the Lights Went Out? (1968) |
| 1967 | Golden Laurel | Laurel Awards | Female Star | 8th place. |
| 1966 | Henrietta Award | Golden Globes, USA | World Film Favorite - Female | |
| 1966 | Golden Laurel | Laurel Awards | Female Star | 5th place. |
| 1965 | Golden Laurel | Laurel Awards | Female Star | 4th place. |
| 1964 | Golden Globe | Golden Globes, USA | Best Actress - Comedy or Musical | Move Over, Darling (1963) |
| 1963 | Golden Globe | Golden Globes, USA | Best Actress - Comedy or Musical | Billy Rose's Jumbo (1962) |
| 1961 | Golden Globe | Golden Globes, USA | Best Actress - Drama | Midnight Lace (1960) |
| 1961 | Golden Laurel | Laurel Awards | Female Dramatic Performance | Midnight Lace (1960) |
| 1960 | Oscar | Academy Awards, USA | Best Actress in a Leading Role | Pillow Talk (1959) |
| 1960 | Golden Globe | Golden Globes, USA | Best Actress - Comedy or Musical | Pillow Talk (1959) |
| 1959 | Golden Globe | Golden Globes, USA | Best Actress - Comedy or Musical | The Tunnel of Love (1958) |
| 1955 | Henrietta Award | Golden Globes, USA | World Film Favorite - Female | |
2nd Place Awards
| Year | Award | Ceremony | Nomination | Movie |
| --- | --- | --- | --- | --- |
| 1967 | Golden Laurel | Laurel Awards | Female Comedy Performance | The Glass Bottom Boat (1966) |
| 1964 | Bambi | Bambi Awards | Best Actress - International | Move Over, Darling (1963) |
| 1962 | Bambi | Bambi Awards | Best Actress - International | That Touch of Mink (1962) |
3rd Place Awards
| Year | Award | Ceremony | Nomination | Movie |
| --- | --- | --- | --- | --- |
| 1970 | Golden Laurel | Laurel Awards | Female Comedy Performance | With Six You Get Eggroll (1968) |
| 1965 | Bravo Otto Germany | Bravo Otto | Best Actress (Schauspielerin) | |
| 1961 | Bambi | Bambi Awards | Best Actress - International | Midnight Lace (1960) |
| 1960 | Bambi | Bambi Awards | Best Actress - International | Pillow Talk (1959) |
| 1959 | Golden Laurel | Laurel Awards | Top Female Comedy Performance | The Tunnel of Love (1958) |
,
Wikipedia