Paige Butcher is a former actress and model, but perhaps best known for being the long-time partner and fiancé of actor Eddie Murphy. The two have been together for over 10 years, and look forward to continuing their strong relationship. They have two children, but she endeavors to keep most of her private life away from the public eye.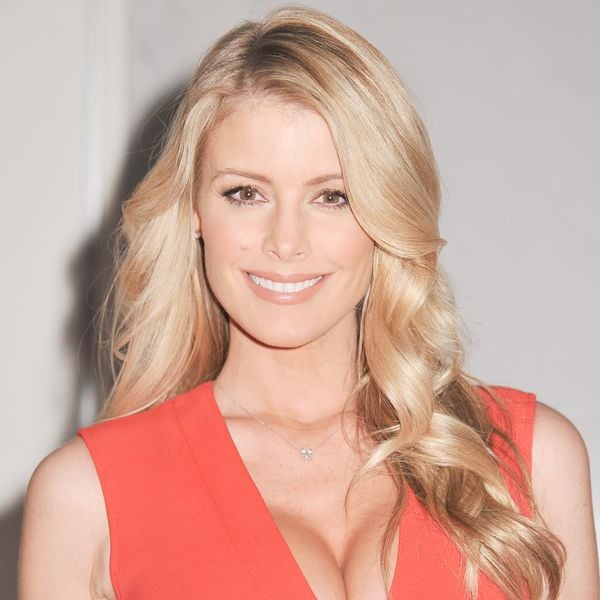 Early Life and Career
Paige Butcher was born on 6 October 1979, in Perth, Western Australia. She grew up in a household that was familiar with the entertainment industry, as her dad worked as a model while her mother was a designer. As a child, she was supported in a decision to try modeling, which influenced her later career. While she mostly did work locally, she eventually decided to move to the United States to try her hand at a career in show business.
Her first project was a minor role in the 2003 romantic comedy film "Something's Gotta Give," starring Jack Nicholson and Diane Keaton. The story follows the pair as they discover love, even though they are in their later years. The film was also known for having several notable actors in supporting roles, such as Keanu Reeves and Jon Favreau. The film was well-received, both critically and at the box office, earning several nominations.
Her work there opened some doors for modeling. She posed several times for Maxim magazine, and later appeared in the video collection "Maxim the Real Swimsuit DVD Vol. 2", appearing alongside other models, including Alina Puscau, Shawna Christensen and Kim Smith. It was part of a series of DVDs sold by Maxim magazine to promote the women featured in their publications.
In 2006, she was cast in a minor role, portraying a model in "Big Momma's House 2." The film starred Martin Lawrence and also featured actors Chloe Grace Moretz, Kat Dennings and Zachary Levi. Similar to the original film, it wasn't well received by critics, but still managed to gain success at the box office.
Eddie Murphy and fiancee Paige Butcher dazzle on red carpet at Golden Globe Awards in LA: The A-list actor, 58, donned a dark burgundy velvet jacket with black pants to the proceedings, with black sunglasses and shoes. https://t.co/L7y5BiFZDZ pic.twitter.com/PfbMY1blq4

— RushReads (@RushReads) January 6, 2020
It was during her time acting that she met and began dating Eddie Murphy. It isn't known what set they met on, as Eddie was never a cast member of the films she appeared in. There is a rumor that they met on the set of "Big Momma's House 2," as Eddie Murphy is a friend of Martin Lawrence. Nevertheless, the two started a relationship.
Presently, Paige Butcher only appears alongside her partner during red carpet events. One of her latest appearances was during the 2023 Golden Globe Awards in Los Angeles, where she accompanied her husband. The media always takes note of her appearances, as she always wears luxury brands and because she is eye-catching due to her profession as a model.
Personal Life and Life After Acting
Paige and Eddie started their relationship in 2012, and had their first child four years later, daughter Izzy Oona, and the pregnancy was followed by the media after the couple's announcement. Their next child would be born two years later, a son named Max Charles Murphy. According to Eddie, he was named after his late brother, who was also an actor.
Since startinghera relationship with Eddie Murphy, Paige has been out of the spotlight. She eventually lessened her modeling gigs before stopping to focus on raising a family. There were reports that the two were engaged in 2018, and she does wear an engagement ring during public appearances. In an interview, she mentioned that she would like to keep as much of her life private as possible, since she's already gaining enough attention being linked to Eddie Murphy.
Eddie Murphy had been married twice prior to his relationship with Butcher. He has five children from his first marriage to Nicole Mitchell, and his second marriage with Tracey Edmonds ended abruptly, with representatives stating that they weren't legally married anyway. Outside of his first marriage, he also has three other children, with Paulette McNeely, Tamra Hood, and Spice Girl Melanie Brown.
Paige Butcher's partner Eddie Murphy
Eddie is a famous actor and comedian, perhaps still best known for his work during the 1980s to the 2000s. He initially earned popularity by being a regular cast member of "Saturday Night Live", while also developing his career as a stand-up comedian. In 1984, he found a foothold in acting when he became the lead of the television series "Beverly Hills Cop".
More iconic projects followed, including "Dr. Doolitle," "The Nutty Professor," and "Dreamgirls." He's also noted for voicing numerous popular animated characters. One of his first projects was the Disney animated film "Mulan," in which he played Mushu.  He also voices the character Donkey in the "Shrek" franchise. Other projects he's worked on include "Norbit," "Bowfinger," and "You People."
Eddie's considered one of the greatest stand-up comedians of all time. He's been awarded and nominated numerous times during his career; he's won in Grammys, Emmys, Mark Twain Price, Golden Globes, and BAFTA Awards, to name a few. One of his latest awards was a Primetime Emmy in 2020, after making a guest appearance in "Saturday Night Live." He also has several musical projects, and has sung in several acting roles.
Outside of acting, Eddie Murphy has donated to several charities, including the AIDS Healthcare Foundation and the Martin Luther King Jr. Center. One of his films, "Trading Places," helped create what is known as the Eddie Murphy Rule, which prohibits trading of securities based on misappropriated public information. It was one of the main plot points of the film that influenced the creation of the law in 2010.
Like his partner, Eddie Murphy has lessened his acting and comedy work in recent years. Despite that, the quality of his work hasn't declined. He's attracted a lot of positive comments, even from his recent projects. There has been some criticism of his last "Saturday Night Live" appearance, in which he declined to act out any of his previous characters, or tell some of his iconic jokes, even though there was a tribute to him.