Short Info
| | |
| --- | --- |
| Fact | Former White House National Security Council staff member. |

Who is Gillian Turner?
Gillian Turner was born on the 6th September 1982, in Cape Town, South Africa, and is now an American journalist and media presenter, who is probably best known for serving in White House's National Security Council, as well as in the Office of Legislative Affairs. Turner is also widely recognized for being the full-time contributor on the Fox News Chanel, as well as the Senior Associate of the Jones Group International, LLC.
Early Life and Education
Gillian was born into a family of authors, and was raised in New York City, USA. After matriculating from high school, during which she performed with the Pennsylvania Ballet, she continued her education when in 2001 she enrolled at Columbia University, from which she graduated in 2005 with a Bachelor of Arts degree in Political Science and Government studies. Later she continued her education at the University of Cape Town, where she obtained her Master of Social Science degree, majoring in African governance, security studies and politics. Besides English, Turner is also a fluent French speaker.
Career beginnings at the White House
Upon finishing her studies, Gillian landed a job as a research associate and staff officer at the White House's National Security Council in July 2006, during the presidential mandate of George W. Bush. In the course of the next three years, she managed to take a step forward in her career, when in January 2009, after Barack Obama became the 44
th
President of the United States, Turner was appointed as the NSC' director as well as its adviser. During Obama's presidency, she also served as the Acting Director of the Office of Legislative Affairs 'til 2010. For her great service, Gillian Turner was honored with the National Security Council Outstanding Service Award.
Tonight @SpecialReport I'll bring you a story about what #China is up to in the #SouthChinaSea — from @StateDept. hope you'll tune in @FoxNews 6-7. pic.twitter.com/xxOG8yqEYU

— Gillian Turner (@GillianHTurner) May 4, 2018
Jones Group International
After her departure from the White House, in 2012 Gillian joined the Jones Group International, LLC – an organization founded by retired US Marine Corps General James L. Jones, focused on national security, global competitiveness and foreign policy, which closely co-operates with the NSC. Working in such a global strategy firm which provides advisory and consulting services, Turner is currently serving as its Senior Associate focused on the Middle East and Africa as well. She is also engaged with work in the US State Department's Bureau of Democracy, Human Rights and Labor, as well as in the Office of the Minority Leader. Parallel to all these ventures, Gillian Turner has also been working for the business consulting firm – The Albright Group, LLC.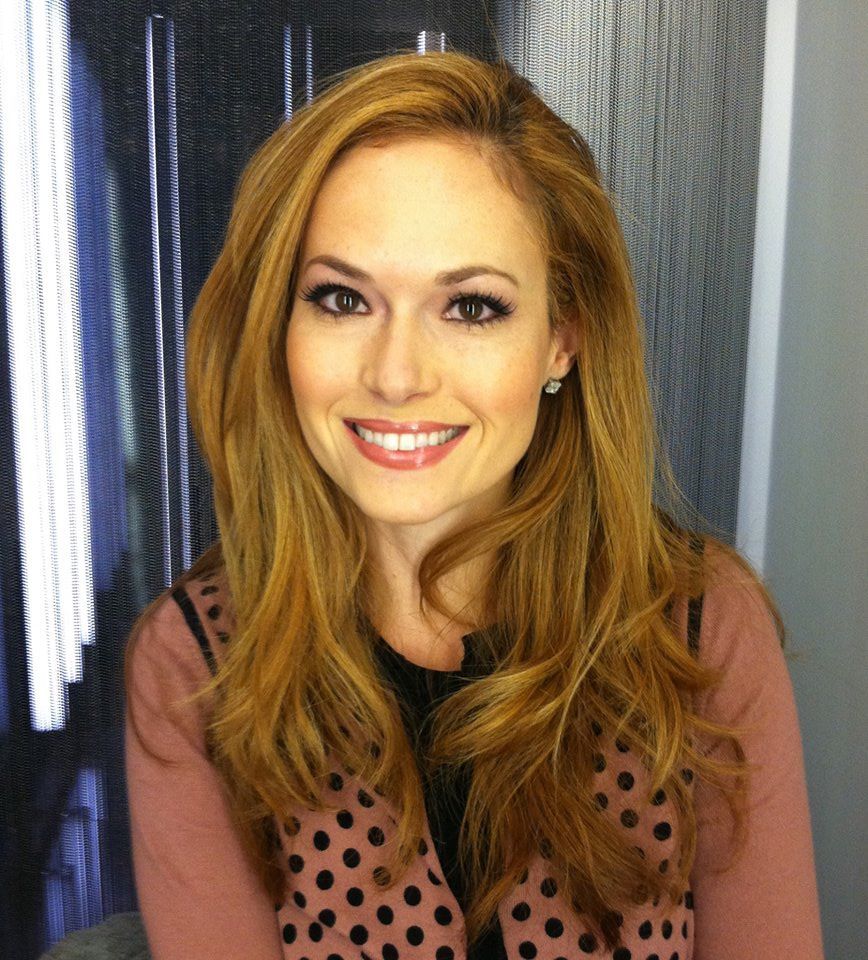 Fox News
After honing her observation skills working as a columnist for The Hill, in 2014 Turner joined the Fox News Channel, and dived into the world of international journalism full time. In the course of the next three years, during which she commentated on and analyzed national security issues, as well as USA's foreign policy, Gillian appeared in various Fox Network programs such as "FOX News Sunday", "Media Buzz", "The Five" as well as "America's Newsroom" and "FOX and Friends" covering a variety of topics. Since December 2017, Turner has been working as a Fox News' Correspondent.
What is the size of Gillian Turner's wealth?
Have you ever wondered how much wealth this popular American TV personality has accumulated so far? How rich Gillian Turner is? According to sources, it is estimated that the total of Gillian Turner's net worth, as of mid-2018, revolves around the sum of $1.5 million. Taking into consideration that her estimated annual salary figures around $300,000, it is no wonder that Turner has managed to amass such a respectable amount of wealth, acquired through her services within the national administration, as well as through her engagements in the Jones Group International and FOX News Channel, which have together provided the majority of Gillian Turner's current wealth.
Montjuic- #Barcelona! ?? pic.twitter.com/gYt08DPN5h

— Gillian Turner (@GillianHTurner) July 30, 2017
Slender figure
Ever wondered how is Gillian Turner built? With a height of 5'10" (175 cms), this 36-year-old American TV personality is taller than the average American female, and has quite a slender figure – her body measurements include bust and hip sizes of 34″ with slim waist of 24″, and a reputed weight of 123lbs (50 kgs). With such a genuine hourglass figure and blonde hair, it is no wonder that Gillian was included among the 2016 50 Most Beautiful list by The Hill magazine.
The countdown to @TheFive starts now! Hope you'll join us @FoxNews tonight 9-10. Tons of news + @facebook Friday! pic.twitter.com/225nsCHOVT

— Gillian Turner (@GillianHTurner) September 15, 2017
Is Gillian married?
Interested in her personal life? When it comes to Gillian Turner's private life, she had managed to keep it quite private, as there are few details of her love affairs or romantic connections. The circulating rumors that she is married appeared to be inaccurate, as she is actually in a long-term relationship with a man whose identity is not known to public, and with whom she allegedly became engaged in 2016.
with hats like these … #Cadaques #Spain #Catalonia pic.twitter.com/S6rHCDKiKK

— Gillian Turner (@GillianHTurner) August 3, 2017
Life off-camera
Gillian currently resides in her home in Washington D.C. with her two dogs. She is also quite active on several social media networks such as Twitter and Instagram, where she has been followed by more than 44,000 fans altogether. Both of these accounts are kept highly professional, and almost without any excess personal data except the photos of her two pet friends.
Facts
| # | Fact |
| --- | --- |
| 1 | Former White House National Security Council staff member. |
| 2 | Fox News contributor. |
Movies
Self
| Title | Year | Status | Character |
| --- | --- | --- | --- |
| Media Buzz | 2016 | TV Series | Herself - Fox News Contributor |
| Justice w/Judge Jeanine | 2015 | TV Series | Herself - Fox News Contributor |
Source:
IMDb
,
Wikipedia