Who is Jackie Christie?
A prominent figure in the world of entertainment and sports, Jackie Christie gained widespread recognition for her appearance in the reality TV series "Basketball Wives". Her involvement in the show, which focuses on the lives of women connected to professional basketball players, brought her both acclaim and controversy. She is also a businesswoman, author and actress, who has seamlessly transitioned between comedy and drama, winning over audiences with her captivating performances.
Her life is a story of ambition, love and dedication, that has captivated audiences for decades. In this article, we'll delve into the remarkable life and career of this lady, and her enduring love story.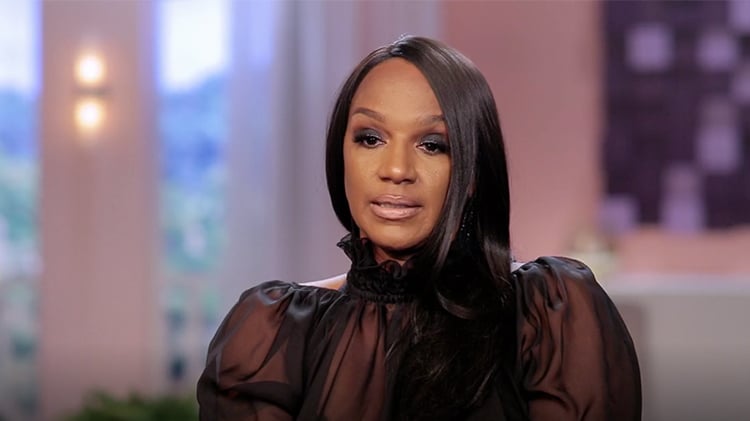 Early life, family, and education
Born under the zodiac sign of Leo on 25 July 1969, Jackie recently celebrated her 54th birthday. A native of Seattle, Washington State USA, she holds American nationality, and her ethnicity is African-American. Jackie was raised by her parents, but about whom nothing is known. She hasn't spoken about her siblings, however, many of her fans believe that she isn't an only child.
When it comes to her educational background, Jackie attended Mark Morris High School, and upon matriculating in 1987, she enrolled at Pepperdine University, from which she graduated with a BA degree, in 1991.
Rose to fame with "Basketball Wives"
It seems that Jackie was destined for the spotlight. Her journey began in the world of modeling, where she quickly gained recognition for her striking beauty and poise. She was just 13 years old when she modeled for Chanel.
Jackie Christie made her debut on "Basketball Wives" in its second season, which premiered in 2011. Her appearance in the show was marked by her direct association with her husband, former National Basketball Association (NBA) player, Doug Christie. As one of the main cast members, Jackie quickly became a central figure in the series. Her vivacious personality, strong opinions, and willingness to confront issues head-on made her a standout character in the show.
Jackie's involvement in "Basketball Wives" gave viewers a glimpse into her life as a wife and mother, as well as her experiences in navigating the complex world of the NBA. Her dynamic interactions with other cast members often led to heated debates, making for engaging television. She became known for her unfiltered remarks, leading to both admiration and criticism from fans.
"Basketball Wives" is known for its dramatic storylines and conflicts, and Jackie was no stranger to these elements. Her relationships with other cast members, particularly with figures like Malaysia Pargo, Draya Michele and Sundy Carter, were often marred by arguments, disagreements, and even physical altercations. The confrontations and intense moments, while entertaining for viewers, also led to controversy and debates about the show's depiction of women's relationships and behavior.
Jackie's memorable moments on the show include her feuds, her bold fashion choices, and her occasional attempts to mediate conflicts. Her unapologetic demeanor made her both a fan favorite and a polarizing character.
However, she mostly used her appearance in the show to promote her family, marriage, and business ventures. Jackie was open about her dedication to her husband, Doug, and her commitment to her children. From 2011 through 2016, she was seen in 70 episodes.
Marriage to Doug Christie, Kids
Jackie is well known for her enduring and inspiring love story with former NBA player Doug Christie. Born Douglas Dale Christie under the zodiac sign of Taurus on 9 May 1970, Doug also hails from Seattle. He played college basketball for Pepperdine University, and later played for the Los Angeles Lakers, New York Knicks, Toronto Raptors, and Orlando Magic, among others, before retiring in 2007. Currently, Doug serves as an assistant coach for the Sacramento Kings NBA team.
The couple met in 1996 thanks to a mutual friend, and have been inseparable ever since. They married three days after Doug proposed to Jackie. Their love story, filled with devotion and unwavering support, has captured the hearts of fans worldwide.
The Christies' relationship is often celebrated for its longevity and commitment. Jackie and Doug have overcome various challenges, including the demands of professional sports and the media spotlight, to create a lasting bond. Many said that their love story serves as a testament to the power of love, trust, and communication in maintaining a strong and enduring marriage. Since they married in 1996, every year, the couple renews their wedding vows.
Jackie and Doug have three children, although their eldest one, Tak'ari Lee is actually Jackie's daughter from her previous relationship. Doug is the father of a boy named Douglas Junior, and a girl named Chantel.
Acting career
Jackie made her acting debut playing Paula in the 2013 movie "Deceitful", written and directed by J. Horton. She followed with her role as Mother Rose in the 2015 comedy "Angry Insecure Men 2", in which she starred opposite Blue Kimble and Malika Blessing. This drama follows the story of abuse that comes in many shapes, forms and colors.
Jackie made her TV series debut playing Vanessa in an episode of the series "In the Cut" in 2016. Two years later, she was cast to play Kelly in the 2018 musical drama "Before You Say I Do Live!" followed by her role as Judy Mathis in the 2019 romantic comedy "Professor Mack", but which was poorly rated by the critics and the audience (3.6/10).
Most recently, she was seen in the 2021 series "Junkyard", and Jackie has two upcoming movies; one of them, "A Screenshot to Santa" is completed, and should be released in late 2023.
How rich is Jackie Christie? Net worth
According to her admirers, Jackie Christie's life is a remarkable journey of talent, love, and timeless grace. Her acting career, enduring marriage to Doug Christie, and ageless beauty have all contributed to her status as a beloved figure in the world of entertainment. Moreover, her commitment to philanthropy and community involvement underscores her dedication to making a positive impact on the world. Jackie and Doug have been involved in various charitable endeavors, supporting causes such as youth education and empowerment, domestic violence awareness, and cancer research.
If you have wondered how rich Jackie is, according to sources as of October 2023, her net worth has been estimated at over $10 million, while her husband, Doug Christie, has a net worth estimated to be more than $20 million.