Mike Farrell
As far as the entertainment industry goes, legendary actor Michael Joseph "Mike" Farrell Jr. has been around for a while – with his best-known role, that of Captain B.J. Hunnicutt in "M*A*S*H", ending 40 years ago. Born on 6th February 1939 in St. Paul, Minnesota, USA, the public speaker and activist was raised by Michael Joseph Farrell and Agnes Sarah Cosgrove alongside three siblings.
When aged two, Mike and his family moved to Hollywood, California, when his father was hired to work on film sets as a carpenter. After studying with the likes of actress Natalie Wood at West Hollywood Grammar School, the Minnesotan matriculated from Hollywood High School in1957, then served in the US Marine Corps for two years until 1959.
After being discharged, Mike floated around from job to job until he became an actor.
Career
Mike began acting in the 1960s with guest-starring spots in series of the time, such as "The Dick Powell Theatre", "McHale's Navy", and "Ensign O'Toole". He also had uncredited roles in the movies "The Graduate", "Countdown" and "Captain Newman, M.D."
Although Mike didn't get much screen-time in the beginning, he still enthralled viewers with his brief portrayals of Federal Agent Modell in "The Monkees", and a young US Forest Service ranger in "Lassie". In 1968, he finally landed his first real recurring role, as Scott Banning in "Days of Our Lives", replacing Robert Caraway, and appearing in 157 episodes over the course of two years – Scott and his wife Janet came to Salem and, having no children of their own, planned to adopt Julie Olson's son. When Julie found out, she sued for custody and won; eventually, Janet died and Scott married Julie in a shocking turn of events. However, she was having an affair with Doug Williams which Scott soon learned about. When Mike left the NBC soap opera to pursue other projects, his successors were Robert Hogan and Ryan McDonald: Scott died in 1973 after being struck by a fallen beam at a construction site.
In 1970, Mike had a starring role as Dr. Sam Marsh in "The Interns", which touched relevant topics of the time, but was cancelled after just one season. Shortly afterwards, he played Anthony Quinn's assistant in the ABC drama "The Man and the City", and after signing to Universal Studios, had a starring role in "The Questor Tapes".
During his Universal years, Mike guest-starred in "The New Land", "The Six Million Dollar Man", and "Mannix" amongst other series. He and Jane Wyman also starred in a TV pilot which wasn't picked up. The actor then became the spokesman for Plymouth automobiles, Maytag dryers and other products, appearing in a number of commercials, and becoming a recognizable face in millions of American households.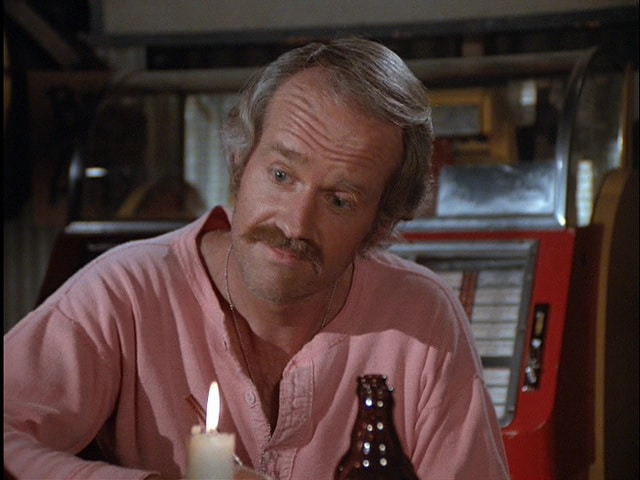 Over a decade after his first role, Mike landed his big break when Wayne Rogers left "M*A*S*H", at the end of the show's third season in 1975. Mike played B.J Hunnicutt, a clean-cut, family-oriented character who was well-liked by his peers; he stayed on as a cast regular until "M*A*S*H" wrapped up in 1983, and, in that time, wrote five episodes and directed four.
According to actor and director Alan Alda, the show's team preferred to end on a high note and ensure that its quality didn't deteriorate. "I felt that we were running out of steam, and repeating ourselves," he explained in a later interview.
Many fans of Mike feel that his roles since then have yet to measure up to Hunnicutt, as the actor went back to guest-starring, with appearances in "Desperate Housewives", "Murder, She Wrote", and "Justice League" to name just three. He also dabbled in voiceovers, voicing Jonathan Kent in "Superman: The Animated Series" – Martha Kent was voiced by wife Shelley Fabares.
Although B.J Hunnicutt is fondly remembered and hard to top, that's not to say that Mike hasn't had other notable projects since "M*A*S*H". From the 1980s onwards, he starred in many TV films such as "Memorial Day", which he co-produced, and hosted various "National Geographic Presents" specials.
1985 was the year Mike joined forces with TV and film producer Marvin Minoff for the creation of the production company Farrell/Minoff Productions. The dream team worked on dozens of successful TV movies together, and even signed a deal with The Walt Disney Studios for the development of motion pictures and television properties.
The fruitful partnership between Mike and Marvin lasted until the latter's death in November 2009; two projects of note include the1988 movie "Dominick and Eugene", which saw Tom Hulce nominated for a Golden Globe in the Best Actor category, and in 1998 the Robin Williams movie "Patch Adams".
From 1999 to 2002, Mike played veterinarian Dr. Jim Hansen in the melodrama "Providence", with his on-screen wife and daughter played by actresses Concetta Tomei and Melina Kanakaredes. Although Concetta's character died during the show's unforgettable first episode, she appeared in later episodes as a ghost or memory, while Jim navigated her death to the best of his abilities, and threw himself into his work.
"Providence" ended on an abrupt note in winter 2002. Despite NBC expecting to bring the show back in spring or autumn following a two-part wedding episode which they dubbed the "winter finale", Melina and other cast members opted out of returning for a sixth season, and the plans were scrapped.
Since then, Mike has appeared in "Law & Order: Special Victims Unit" and "Supernatural". In "American Crime Story: The Assassination of Gianni Versace", he played real estate baron and murder victim Lee Miglin. Most recently, he played Judge Miles Deakin in two episodes of "NCIS".
Personal Life
Mike has been married to the actress Shelley Fabares since New Year's Eve 1984. His first wife was Judy Hayden, who was a high school English and drama teacher when they tied the knot in August 1963, but later became an actress. The couple, who share two children named Michael and Erin, separated in 1980; at the time, Judy had been playing Nurse Able in "M*A*S*H" for four years, and would continue to do so for another three.
Even before his rise to fame, Mike was an activist committed to social and political causes such as Death Penalty Focus, the California Human Rights Watch, and the Cult Awareness Network. In 2001, he received PETA's Humanitarian Award, and narrated an anti-animal abuse public service campaign for the charity. Over a decade late, he and other celebrities appeared in a commercial urging Republican electors to block Donald Trump from becoming president.
As of 2023, Mike's net worth is estimated at over $10 million.