Who is Sally Struthers?
Sally is an actress with over 70 acting credits to her name, and with her talent and charm, has graced the entertainment industry for decades with her remarkable performances on both the big and small screens. With a career spanning over five decades, Struthers has displayed her versatility as an actress, earning acclaim and admiration for her diverse roles.
Beyond her notable roles in the entertainment world, Sally Struthers has also dedicated herself to humanitarian efforts. She became a spokesperson for the Christian Children's Fund – now ChildFund International – using her platform to advocate for child sponsorship and various charitable causes.
In this article, we'll take a closer look at some of Sally Struthers' most notable and iconic roles, as well as her life, and let's see what she is doing now.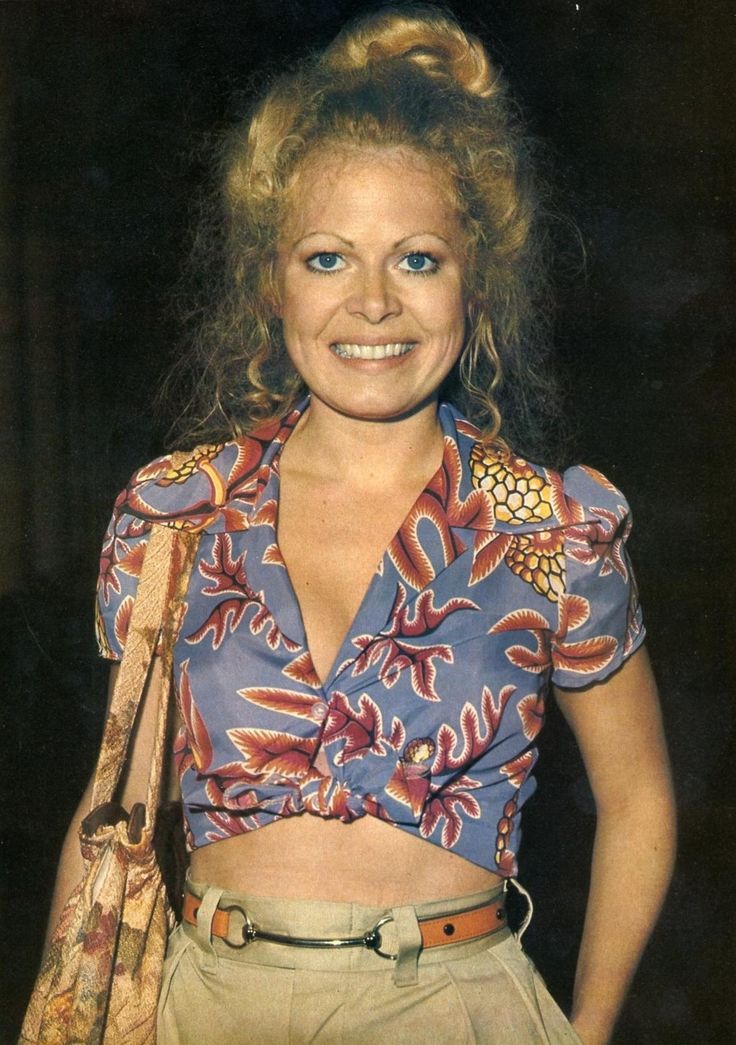 Early life, family, and education
Born Sally Anne Struthers under the zodiac sign of Leo on 28 July 1947, she recently celebrated her 76th birthday. A native of Portland, Oregon USA, Sally holds American nationality and comes from a family of Norwegian descent. She was raised in Concordia, a suburb of Portland, by her single mother, Margaret, alongside her elder sister Sue. Their father, Robert Alden Struthers, a renowned surgeon, left the family when Sally was around nine years old.
When it comes to Sally's educational background, she attended a local high school, and upon matriculating in 1965, she enrolled at the University of Portland to study drama, however, she dropped out of college, and moved to Los Angeles, California, where she trained in acting at the Pasadena Playhouse College of Theatre Arts.
Acting career – beginnings
Sally made her acting debut playing World's No.1 Fan in the 1970 movie "The Phynx". Later that year, she landed the role of Betty in the drama "Five Easy Pieces", starring Jack Nicholson.
She struggled at the beginning of her career, however, she didn't have to wait too long. Arguably the role that catapulted Sally Struthers to stardom, Gloria Stivic in the groundbreaking sitcom "All in the Family", remains one of her most memorable portrayals. As the daughter of the cantankerous Archie Bunker (played by Carroll O'Connor) and his lovable, albeit somewhat naive wife, Edith (played by Jean Stapleton), Gloria provided a crucial balance to the show's dynamic. The show aired from 1971 through 1978, and Sally was seen in 184 episodes.
Happy Birthday to Sally Struthers, who turns 75 today. Four years after exiting All in the Family, Sally returned as Gloria Bunker Stivic for one season spin-off "Gloria" in 1982.

Join Sally Struthers for your nightly double dose of All in the Family at 12a ET on getTV! pic.twitter.com/tVQHiVs1dt

— Great Entertainment Television (@getgreattv) July 28, 2022
Gloria's character was a reflection of the changing times in America, tackling topics such as feminism, social justice, and generational differences. Sally's brilliant portrayal of Gloria earned her two Primetime Emmy Awards for Outstanding Supporting Actress in a Comedy Series, in 1972 and 1979, solidifying her status as a talented comedic actress. She also received four Golden Globe nominations for Best Supporting Actress – Television.
In the early '80s, she reprised her role in the spin-off, "Gloria", but which didn't achieve much success.
Most notable roles
Throughout her career, Struthers has continued to work in various television shows, films, and theater productions, maintaining her status as a respected actress. While she will always be remembered as Gloria Stivic from "All in the Family", her diverse body of work has showcased her talent and adaptability as an actress. Here are some of her most notable roles.
Concurrently with her role in "All in the Family", Sally was seen as Fran Clinton in the 1972 movie "The Getaway", in a memorable role opposite Steve McQueen and Ali MacGraw in this action-crime film.
From 1986 through 1988, Sally played Marsha McMurray Shrimpton in the series "Nine to Five", a comedic take on workplace issues, which showcased Sally's ability to excel in ensemble casts and infuse humor into her characters. The series remains a classic in the comedy genre.
Sally's career experienced a resurgence when she took on the role of Babette Dell in the beloved series "Gilmore Girls". Babette, along with her best friend and neighbo, Miss Patty – played by Liz Torres – added a unique flavor to the small, fictional town of Stars Hollow.
Babette's quirky personality, distinctive voice, and genuine warmth made her an endearing character, and Sally's portrayal won the hearts of "Gilmore Girls" fans. Her presence in the series brought a touch of whimsy and charm to the already captivating show. From 2000 through 2007, Sally made an appearance in 52 episodes.
Most recently, Sally was seen as Reena in the 2023 horror comedy "eVil Sublet", in which she starred opposite Katy Sullivan and Helen Hong. She has two upcoming projects, and one of them, the series entitled "Very Frightening Tales" is completed and set to be released soon.
Now, to answer the famous question: 'Is Sally in Yellowstone?', the answer is 'No'. The actress, Jacki Weaver, who plays Caroline Warner in "Yellowstone", and Sally look alike. They are both blondes with a raspy voice so people are often confused. The two jokingly said that they are 'spiritual twins'.
Love life and relationships
Sally seemingly has had a fulfilling personal life alongside her successful career. She's known for her warm and friendly personality, but this doesn't mean that she hasn't been the subject of various rumors about her romantic life.
Sally was married to William C. Rader, a psychiatrist. The two married on 18 December 1977, and the wedding ceremony was held in Los Angeles. Their daughter, Samantha, was born in 1979; Sally and William divorced in January 1983.
Sally's ex-husband came into the spotlight back in 2014 after his medical license was revoked after he founded several off-shore clinics where he used human fetal stem cells claiming that they have therapeutic benefits for many illnesses.
When it comes to their daughter, in 2001, Sally proudly shared that Samantha graduated from Vassar College with a Bachelor's degree in Cognitive Science.
Since her divorce from William, Sally has kept her romantic life private. As of September 2023, it seems that she's single.
How rich is Sally Struthers? Net worth
Back in the early '70s, Sally turned down an offer of $1 million to pose nude for Playboy. Most of the wealth she's earned is thanks to her talent and hard work. If you've wondered how rich Sally is today, according to sources, her net worth has been estimated at over $6 million.