Who is Mark Dacascos?
American actor and martial artist Mark Alan Cadascos, who's perhaps known best for being 'The Chairman' on the Food Network's reality show "Iron Chef America" was born under the zodiac sign of Pisces in Honolulu, Hawaii USA on 26 February 1964. He's been 'The Chairman' since January 2005 and has since 2022 been on the Netflix's reality competition show "Iron Chef: Quest for an Iron Legend", which stars Alton Brown, Kristen Kish and Andrew Zimmern, and follows several Iron Chefs as they're competing against Challenger Chefs.
Mark isn't a chef but rather an actor with 88 credits; he's appeared in many critically acclaimed movies, about which we'll provide more details below.
#fbf: This was from 1973, Long Beach Internationals, took 1st place in fighting peewee division, and saw trailer of @brucelee #enterthedragon #martialarts #aldacascos #maliabernal pic.twitter.com/KPryoSHfeK

— Mark Dacascos (@Mark_Dacascos) March 13, 2020
Education and early life
Mark was raised in Oahu, Hawaii alongside his brother Craig Ribeiro and sisters Jaclyn and Vanessa, by their mother Moriko McVey-Murray who's of Japanese and Irish descent, and father Al Dacascos who's of Spanish, Filipino and Chinese descent; Al was a martial arts instructor, while it's been revealed that many of Moriko's family members were killed in the bombing of Hiroshima on 6 August 1945. Al and Moriko eventually divorced and he married Malia Bernal, an award-winning martial artist.
Mark grew up following in his father's footsteps and practicing martial arts, focusing on his father's style Wun Hop Kuen Do; he today holds a 4th degree black belt, while some of the other styles which he's practiced include Wushu, Capoeira and Muay Thai.
He studied at a local high school in Oahu and upon matriculating in 1982 enrolled at Los Angeles Valley College in California, at which he was a member of the gymnastics team; Mark eventually transferred to Portland State University in Oregon, from which he graduated with a Bachelor's degree in 1986.
Roles in movies
Mark's debut film role was playing Black Ninja in the 1989 comedy "Ninja Academy", while some of his following roles were in the 1990 action "Angel Town", the 1991 drama "Dead on the Money" and the 1992 action "American Samurai".
The year 1993 saw him star as Louis Stevens in the action "Only the Strong", which also starred Stacey Travis and Geoffrey Lewis, and was written and directed by Sheldon Lettich; the film follows former Special Forces soldier Louis Stevens who's returned home to Miami, Florida and has learned that the high school which he once attended is now filled with violence and drugs. Some of Mark's notable performances in the remainder of the '90s were in the 1995 action thriller "The Redemption: Kickboxer 5", the 1996 horror science fiction thriller "The Island of Dr. Moreau" and the 1999 action "The Base".
The year 2001 saw him play one of the lead characters Mani in the popular action adventure "Brotherhood of the Wolf", which also starred Samuel Le Bihan and Jeremie Renier, and was written and directed by Christophe Gans. Set in France in the 18th century, the film follows two people who've been sent by the king to learn more about the mysterious beast which has been killing people, and it won four of the 26 awards for which it was nominated. Mark appeared in a number of other popular movies in the 2000s, which include the 2005 historical war drama "Nomad: The Warrior", the 2007 action crime comedy "Code Name: The Cleaner" and the 2009 biographical action "The Legend of Bruce Lee".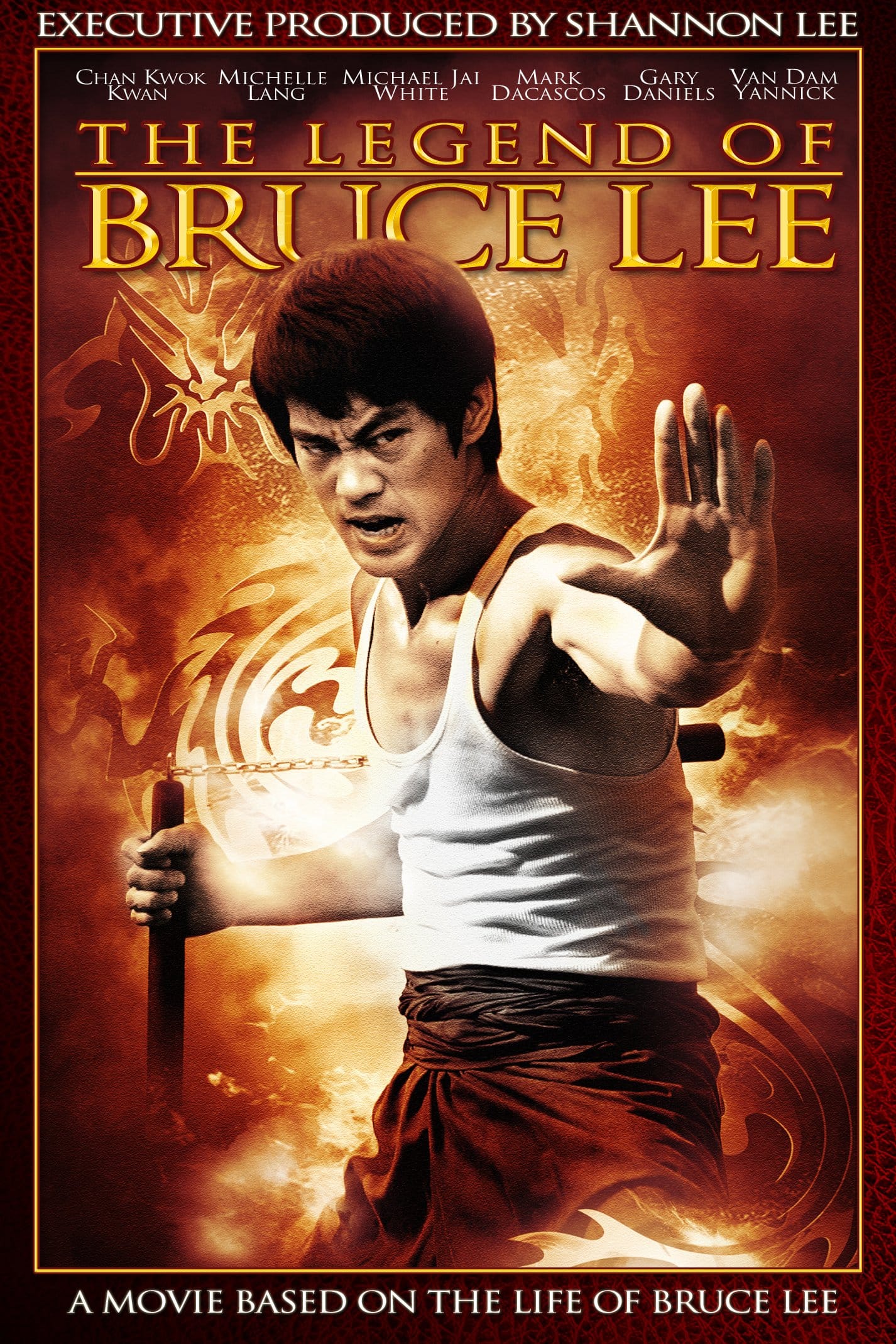 In 2017, he starred as Gustav-Ferdinand 'Gus' von Behren in the action comedy "Maximum Impact", which also starred Alexander Nevsky and Kelly Hu, and was directed by Andrzej Bartkowiak; it follows a US Secret Service agent and a Federal Security Service of Russia agent as they're working together to prevent an international crisis.
Some of Mark's most recent film roles have been in the 2022 action fantasy "Blade of the 47 Ronin", the 2023 action adventure "Knights of the Zodiac" and the 2023 action thriller "Jade"; he's currently shooting for the upcoming movies "Glass Dragon" and "Legend of the White Dragon".
Roles in TV series
Mark's debut TV series role was playing Julian in the 1990 episode "The Grass Ain't Always Greener" of the family comedy "Doogie Howser, M. D.", and the same year saw him appear in an episode of both the action crime fantasy "The Flash" and the crime comedy "Dragnet".
In 1998 and 1999, he starred in all 22 episodes of the crime action "The Crow: Stairway to Heaven", which also starred Marc Gomes and Sabine Karsenti, and was created by Bryce Zabel. It follows a street musician who's been brought back to life as he's the only one who can restore the balance between good and evil; the series was nominated for two awards.
Mark had only a couple of TV series roles in the 2000s, and what marked the decade for him was perhaps starring as King Charles in all 50 episodes of the 2008 biographical action "Li Xiao Long Chuan", which also starred Ted Duran and Danny Kwok-Kwan Chan, and follows the life of legendary martial artist and actor Bruce Lee.
The 2010s saw Mark appear in an episode or two of a couple of series, including the short action adventure "Mortal Kombat: Legacy", the crime action "Chicago P. D." and the romantic mini-series "The Perfect Bride".
Most recently, in 2023, he played Kong Pak in seven episodes of the critically acclaimed crime action "Warrior", which stars Andrew Koji, Olivia Cheng and Jason Tobin, and was created by Jonathan Tropper. It follows the life of martial arts prodigy Ah Sahm during the Tong Wars in the late 1800s, the series has been airing since 2019 and has won one of its eight award nominations.
Other credits
Mark worked as a stuntman on the 1987 crime action movie "Steele Justice", the 1989 comedy film "Ninja Academy" and the 1992 action movie "American Samurai".
He voiced 2nd Lieutenant Troy 'Catscratch' Carter in the 1995 video game "Wing Commander IV: The Price of Freedom" and The Chairman in the 2008 video game "Iron Chef America: Supreme Cuisine".
Mark received special thanks for the 2007 short action comedy movie "Gordo Master vs. Twin Snakes" and the 2016 action fantasy mystery movie "The Hidden Side of the Things".
He directed the 2016 action movie "Showdown in Manila", which received mostly negative reviews.
Some of Mark's most recent talk-show appearances have been in "Made in Hollywood", "Hollywood Real" and "Hollywood First Look".
Awards and nominations
Mark was nominated for a 2002 Academy of Science Fiction, Fantasy & Horror Saturn Award for Best Supporting Actor, for his performance in "Brotherhood of the Wolf".
Love life and wife
Mark rarely speaks about his love life in public, but has allowed his fans a glimpse into it.
He met American actress Julie Condra while they were shooting together for the 1995 action movie "Crying Freeman", and they married in a small and private ceremony on 5 January 1998; Julie has 39 acting credits and is perhaps still known best for portraying Young Pat Nixon in the 1995 biographical historical movie "Nixon", which won 11 of its 29 award nominations, including four Oscar nominations.
Julie gave birth to their son Makoa on 31 December 2000, and their second son Kapono followed on 4 August 2002; she gave birth to their daughter Noelani on 5 August 2006. Both Makoa and Noelani have launched their careers in the film industry.
There are no other women whom Mark's perhaps been with, that we know about; he's married to Julie Condra as of August 2023, and they have three children together.
Interesting facts and hobbies
Mark still today practices martial arts on a daily basis.
More than 250,000 people are following him on Instagram today, and he's posted over 1,100 pictures and videos; most of his content's about the TV series and movies in which he's appeared, while others feature him teaching his fans proper workout routines at the gym, as well as diet plans.
He loves being in nature and goes travelling at least once a year.
Mark's a huge lover of animals and has recently rescued a dog; he uses his popularity on Instagram to urge people to rescue dogs instead of buying them, while he also urges people to donate money to various charity organizations.
One of Mark's favorite actors is Jackie Chan, and some of his favorite movies include "Rumble in the Bronx", "Armour of God" and "The Spy Next Door".
Appearance and net worth
Mark's age is 59. He's bald and has brown eyes, he weighs around 150lbs (67kgs) and is 5ft 9ins (1.75m) tall.
Mark's net worth's been estimated at over $2 million as of August 2023.