• Izabella Miko is an actress, producer, dancer, and activist with a net worth of over $4 million.
• She grew up in Warsaw, Poland and studied at the Chopin Music School, then the School of American Ballet.
• She pursued acting, enrolling at the Lee Strasberg Institute before sustaining a back injury.
• Her notable projects include "Coyote Ugly", "The Forsaken", "Deadwood", "Two Jacks", and "Chicago Fire".
• She is a vegan, foodie, and has an interactive online presence with accounts on Instagram, Twitter, and Facebook.
 
Who is Izabella Miko?
Izabella Anna Mikolajcak was born on 21 January 1981, in Lodz, Poland. Under her stage name of Izabella Miko, she is an actress, producer, dancer, and activist, perhaps best known for being the star of the musical film "Coyote Ugly". She's also appeared in popular music videos such as "Mr. Brightside" and "Miss Atomic Bomb" by The Killers
The Wealth of Izabella Miko
How rich is Izabella Miko? As of mid-2019, sources estimate a net worth that is over $4 million, earned through a successful career in acting. She's been active in the entertainment industry since 1988, and she has also appeared in numerous popular dance films throughout her career.
Early Life and Education
Izabella is the daughter of actors Aleksander Mikolajcazk and Grazyna Dylag. She grew up in Warsaw, Poland, and at a young age desired to be a ballerina, and took up studies and lessons at the Chopin Music School. After completing her education there, she was invited by an American choreographer to continue her studies in New York City on a scholarship to the School of American Ballet. It is a classical ballet school which trains students from the age of six up to the age of 18, with many of their graduates then going on to ballet companies worldwide.
While she completed her studies there, she eventually discovered her passion for acting, and wanted to pursue a career in that field, so she enrolled at the Lee Strasberg Institute, located in New York and founded by noted actor Lee Strasberg. Numerous notable alumni have graduated from the school, including Chris Evans, Rosario Dawson, Alec Baldwin and Sienna Miller. However, Izabellla then sustained a back injury which discouraged her, and she left New York and returned to her hometown in Poland.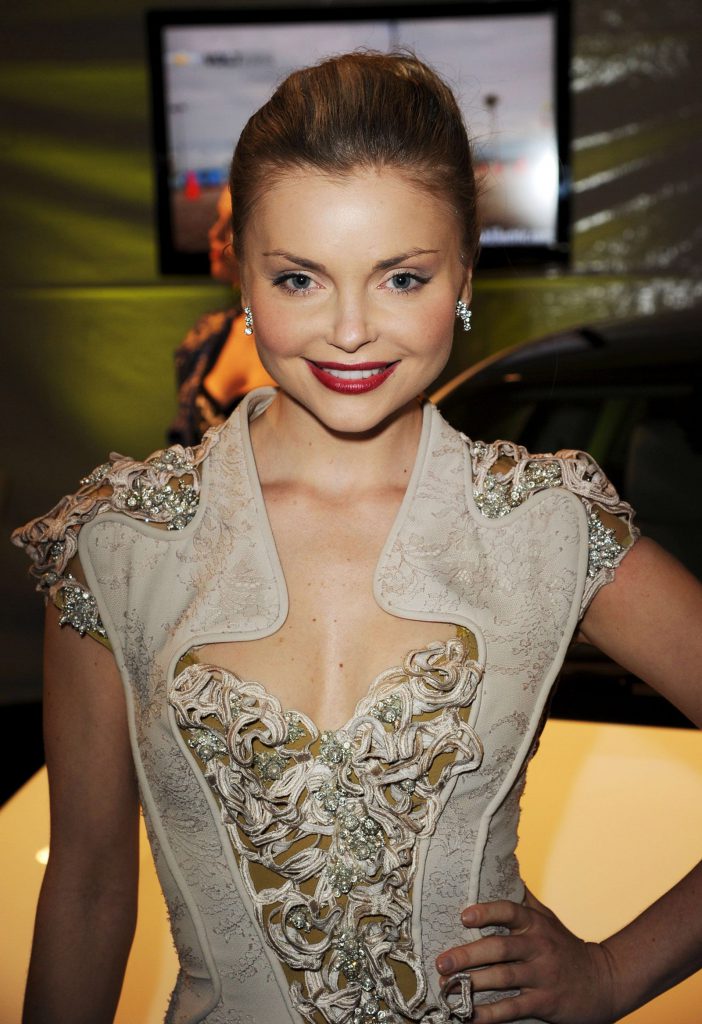 Acting Career
In the late 1990s, Miko decided to give an acting career a try once more, and she returned to the US. In 2000, she was cast in the film "Coyote Ugly" which helped elevate her popularity; the film is based on the actual Coyote Ugly Saloon, and was produced by Jerry Bruckheimer. The following year, she was selected for a lead role in the horror film "The Forsaken", in which she played a woman infected by a vampire virus. Her next notable project would be the HBO series "Deadwood", appearing in a multi-episode story role.
After her collaboration with The Killers video, Miko then had a lead role in the film "Save the Last Dance 2", and around the same time, she started doing a lot more independent film work, including "Park" opposite Melanie Lynskey. She also worked with Zooey Deschanel on the film "Flakes" which premiered at the South by Southwest Film Festival. In 2008, she played a seductive nightclub singer in "Dark Streets", which is an adaptation of the play of the same name.
Recent Projects
The following year, Izabella had a lead role in the crime thriller entitled "Double Identity" working alongside Val Kilmer. In 2010, she got a bit of attention as she was cast as Athena in the remake of "Clash of the Titans", a fantasy film loosely based on the Greek myth of Perseus, and starring Sam Worthington. The film was commercially successful, though it received generally negative reviews, but it did not stop it from creating a sequel. Afterwards, she worked on the television series "The Cape" in a supporting role, but the show was short-lived.
Izabella also had a supporting role in the British thriller entitled "Age of Heroes". In 2012, she worked alongside Sienna Miller in "Two Jacks", before starring in the South Korean dance film "Make Your Move". In 2014 she was cast in "Step Up: All In" in a supporting role, before having a small role in an episode of "Supernatural", appearing as a shape shifter. The following year, she had more production and background roles, working on the biographical film "Desert Cancer", which tells the story of Iranian choreographer Afshin Ghaffarian. One of her recent projects is a recurring role in the TV series "Chicago Fire".
When you treat every challenging situation as a gift from the Universe that allows you to get bonus points (grow) faster, it all actually becomes more like a game and…fun. See, instead of sitting on the bench, you got picked to be IN the game and prove how good you are. Tha pic.twitter.com/0tZ1t38Xzj

— Izabella Miko (@IzabellaMiko) April 1, 2019
Personal Life and Social Media
For her personal life, not much is known in terms of Izabella's romantic relationships. She has not been public about this aspect of her life, despite having a strong interactive online presence. Several sources believe that she is single and this might be the case due to the lack of evidence to prove otherwise. She still maintains her body, and her previous training in ballet and other dances has helped her in landing roles which require proper techniques. She describes herself as a dance addict.
She also loves doing comedy. She posts comedic content which she notes has been taken seriously by several online publications, even though many were made as a joke. She also does modeling work from time to time. She mentions that she is a foodie but is a vegan, and that She enjoys spending time outdoors, and is a supporter of environmental projects. She often dresses up and changes her look a lot to depict her current mood.
Similar to numerous actresses, she is highly active on social media having an account on Instagram on which she has over 120,000 followers, using the platform to post personal photos, and give updates about some of her recent projects. She also has an account on Twitter on which she has over 13,000 followers. Another account she has is on Facebook, and she has over 28,000 fans.