• Jacqueline Toboni is an American actress best known for her role in the fantasy drama series Grimm.
• She earned a BA degree in Theatre from the University of Michigan and honed her skills at various preparatory houses and programs.
• Her career began with the role of Theresa Rubel, or Trubel, in the TV fantasy drama series Grimm.
• She has an estimated net worth of $800,000 and is currently working on several projects, including The L Word: Generation Q and several films.
• Her personal life is unknown, but she is an advocate for women's rights and has a large social media following.
 
Who is Jacqueline Toboni?
An aspiring American actress, Jacqueline Toboni gained fame with the role of Theresa Rubel, or Trubel in the TV fantasy drama series "Grimm" from 2014 to 2017. She is now building a name for herself and has most recently secured the role of Sarah Finley in the TV series "The L Word: Generation Q", scheduled for release later this years.
So, do you want to find out more about Jacqueline Toboni, from her childhood years to most recent career endeavors, including her personal life as well? If yes, then stay with us for the length of the article, as we introduce you to this aspiring actress.
Jacqueline Toboni Wiki: Age, Childhood, and Education
Born Jacqueline Rose Driscoll Toboni on the 18th February 1992, in San Francisco, California, USA, the daughter of an Italian father and Irish mother. The youngest of five children, Jacqueline has three older brothers, Michael, Joey, while the third brother's name is unknown, and a sister Gianna, who is now a correspondent for Vice Media. She went to St. Ignatius College Preparatory in her hometown, from which she matriculated in 2010.
During her time at St. Ignatius, she was a part of the Young Conservatory at the American Conservatory Theatre, and she then enrolled at the University of Michigan from which she graduated in 2014 with a Bachelor of Arts degree in Theatre. After graduation, she spent time honing her skills at several preparatory houses and programs, including at the Williamstown Theatre Festival, Movement Theatre Studio, and also the prestigious Royal Academy of Dramatic Art in London.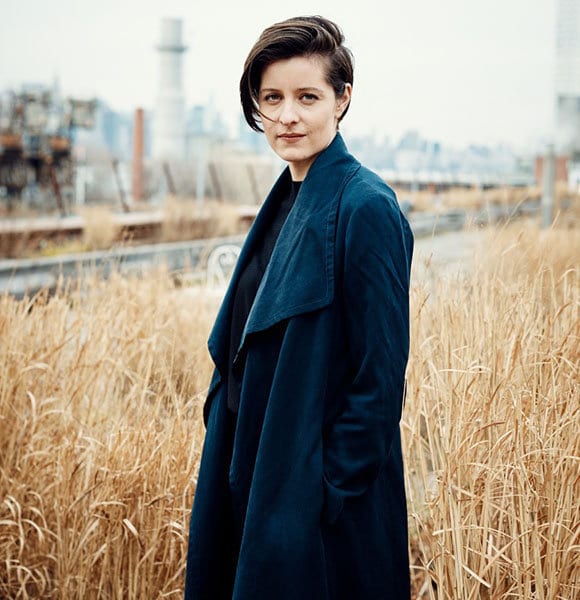 Career Beginnings and Rise to Stardom
Even before she finished her education, Jacqueline launched her career; in 2014 she was chosen for the role of Theresa Rubel, better known as Trubel in the TV fantasy drama series "Grimm", appearing in more than 30 episodes of the highly popular series between 2014 and 2017, which launched her to stardom. She has continued rather successfully since then, first with the role of Officer Leanne Tracy in the TV crime-drama series "Major Crimes" (2015), then as Jo in the TV comedy series "Easy" from 2016 to 2019, which was yet another recurring role.
She is now rather busy, as she is working on several projects, of which the most awaited is the TV drama series "The L Word: Generation Q", which is currently in pre-production, then several films, including the thriller "The Stand at Paxton County", in which she will star next to Christopher McDonald and Michael O'Neill, then the mystery crime-drama film "The Bygone", in which she will also have one of the lead roles with Shawn Hatosy and Richie Coster, and the starring role in the horror film "Moon Lane".
Jacqueline Toboni Net Worth
Jacqueline has launched her career quite recently and has already become a star, with her success increasing her wealth to a large degree. So, have you ever wondered how rich Jacqueline Toboni is, as of mid- 2019? According to authoritative sources, it has been estimated that Toboni's net worth is as high as $800,000, which is quite decent, bearing in mind that she has just launched her career. Undoubtedly, her wealth will increase in the upcoming years, assuming that she continues as she has started.
Jacqueline Toboni Personal Life, Dating, Partner, Girlfriend, is she Lesbian?
What do you know about the personal life of this young actress? Well, she hasn't been very open when it comes to sharing such details – because of her secretive nature and a couple of projects in which she portrayed lesbian characters, rumors of her sexuality surfaced, but she still hasn't come forward with any details about her love life. Until that happens, we can only assume that Jacqueline is single and focused on her rising career. Let's hope that she will soon share her interests with the fans.
Jacqueline Toboni Internet Fame
Over the years, Jacqueline has become a social media star with hundreds of thousands of followers on social media platforms, especially Instagram and Twitter, though she can also be found on Facebook. Her official Instagram page has over 120,000 followers, with whom she has shared her most recent career endeavors, such as the newest season of "Easy", among other posts that promote her career. Jacqueline is also quite active on Twitter, with over 34,000 followers, and she has also used her popularity to promote her work, but also to express her support for women's rights, among other posts. You can find Jacqueline of Facebook as well, on which she has just under 18,000 followers.
So, if you aren't already a fan of this aspiring actress, then this is a perfect opportunity for you to become one, just skip over to her official pages, and see what she is up to next, both personally and professionally.