Kristen Johnston is a two-time Emmy Award-winning actress, who is perhaps best known for her appearance in the TV series "3rd Rock from the Sun."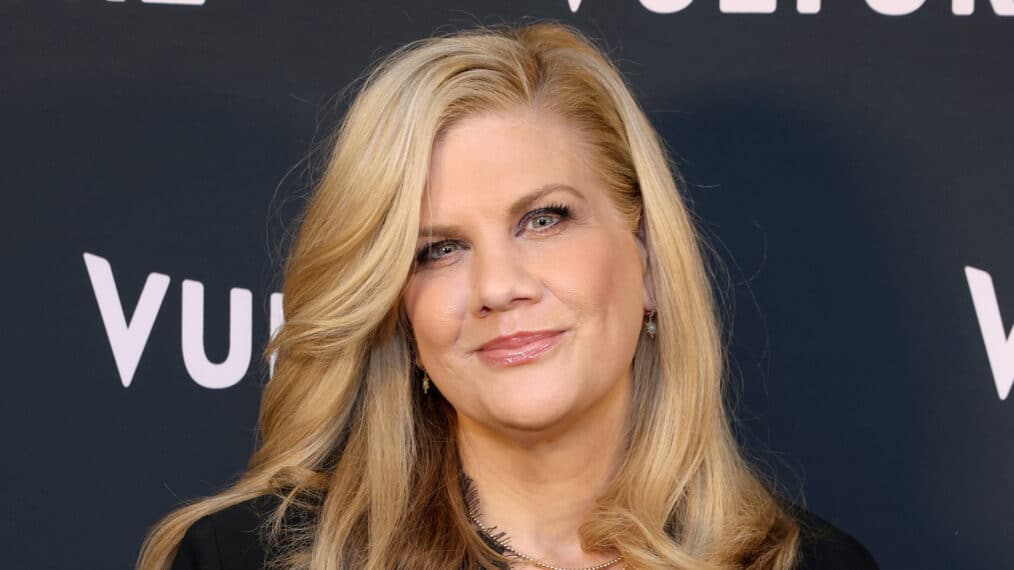 Age, Early Life, and Education Background
Kristen Angela Johnston hails from Washington, D.C., USA, and was born under the Virgo zodiac sign on 20 September 1967, which makes her 56 years old as of 2023. She's of English ancestry, the daughter of the American politician, Rod Johnston, who served as a Wisconsin State Senator for the Republican part; Rod died aged 80 in March 2018. Kristen is the elder sister of Scott Johnston, and of Julie Herschede, who struggled with drug and substance addiction before she passed away in 2020. Kristen spent most of her childhood life in Fox Point, Wisconsin, and spent some time in South America and Sweden during her teenage years.
Kristen, who goes by the nickname K. Jo., was educated at the Whitefish Bay-based Eugene's Catholic Grade Schools, then later attended Whitefish Bay High School. Johnston is an alumnus of New York University (NYU) Tisch School of the Arts, from where she graduated with a BFA in Drama. She also honed her acting skills at the New York City-based Atlantic Theater Company Acting School.
Career Beginnings
Johnston made her stage debut with David Mamet's Atlantic Theater Company, performing in numerous productions, including "Stage Door" and "As You Like It." She also worked with Naked Angels Theater Company in the plays "Hot Keys" and "The Stand-In." Her performance in Lincoln Center Theater's "The Lights" brought her a Drama Desk Award nomination for Best Supporting Actress.
Rise to Prominence
One of The Carsey-Werner Company's casting agents recommended Johnston for a role in the television sitcom, "3rd Rock from the Sun" after seeing her perform in the play "The Lights." In 1996, she won the role of Sally Solomon, a Security Officer and Lieutenant in the sitcom, which follows the story of a squad of aliens disguised as humans, who are sent to Earth to observe and report about their experiences on the third planet in the solar system. Johnston starred alongside French Stewart, Joseph Gordon-Levitt, Jane Curtin, and John Lithgow and appeared in the sitcom for five years (1996-2001). Her next noteworthy performances were in the romantic comedy movie "The Flintstones in Viva Rock Vegas" in 2000, in the medical drama series "ER" in 2005, the musical romantic comedy film "Music and Lyrics" in 2007, and the romantic comedy film "Bride Wars" in 2009.
From 2011 to 2015, Kristen starred as Holly Franklin in 64 episodes of the TV sitcom "The Exes," and her performance saw her scoop a 2015 Gracie Allen Award for Outstanding Female Actor in a Leading Role in a Comedy or Musical, starring alongside Wayne Knight, Donald Faison, Kelly Stables, and David Alan Basche.
Kristen is also credited for her appearance in the 2016 adventure comedy movie "Thrill Ride," which saw her nominated for a North Hollywood Cinefest Award for Best Actress in a Feature Film; "For the Love of George," which brought her an Orlando Film Festival Award nomination for Best Supporting Actress, and her 57-episode stint as Tammy Diffendorf, in the CBC sitcom "Mom" from 2018-2021.
In 2020, she portrayed Alicia in the drama film "Small Town Wisconsin", and most recently, in 2023, she appeared in the third season of the black comedy series "The Righteous Gemstones."
Writing
On 22 January 2013, Johnston published the book, "Guts: The Endless Follies and Tiny Triumphs of a Giant Disaster," in which she reflects on her addiction to pills and alcohol when she was in high school, and revealing that she chose the path of sobriety in 2007.
Awards and Nominations
Out of the 16 awards she's been nominated for, Johnston has won three as of late 2023. Her performance in "3rd Rock from the Sun" has brought her two Primetime Emmy Awards in the categories of Outstanding Supporting Actress in a Comedy Series in 1997 and 1999. She is a nominee for a Primetime Emmy Award, four Screen Actors Guild Awards, two Online Film & Television Awards (OFTA), and a Golden Globe Award, all for her appearance in "3rd Rock from the Sun."
Kristen Johnston of Sally "3rd Rock From the Sun" fame is this Bad Religion's album cover. #triviaoverload pic.twitter.com/sQTEBTy6hj

— Sofia Maciel 🌵 (@SofiaMacielFISD) April 22, 2013
Johnston joined Twitter (@thekjohnston) in December 2011 and is currently has over 320,000 followers. She calls herself a 'dog freak' on Twitter, and has admitted that she is addicted to the platform. She's also active on Instagram (@kjothesmartass) with around 35,000 followers.
Kristen has posed for various brands such as Clairol, which specializes in hair care products.
Personal Life
Johnston was in a two-year-long romantic relationship with the American actor, fine-art photographer and producer David Newsom, from 1996 to 1998. She also dated the acclaimed Canadian-American actor Ryan Reynolds, who is known for his appearances in numerous commercially acclaimed films, such as the "Deadpool" film series, "Free Guy," and "The Hitman's Bodyguard" film series, among others. The duo dated for a year (1999-2000). Kristen has kept her current romantic affairs secret, so is presumed to be single, and doesn't have children.
Battle with Drug Addiction and Health Problems
On the podcast "Heart of the Matter" hosted by Elizabeth Vargas, Johnston gave a glimpse into her past substance abuse problem, which she compared to an abusive marriage. She recounted that the problem escalated after she rose to stardom for her performance in the series "3rd Rock from the Sun" because she was unable to handle the fame, revealed that handling fame was an 'absolute panic,' that she lived with constant fear that her fans, family, and paparazzi would find out that she was addicted to drugs, which would ultimately put her career in jeopardy. She said, 'The work was fun, but everything that came with it was so terrifying to me, and I didn't realize until later that I lived in a state of absolute panic for 10 years.'
Johnston quit drugs after she was admitted to a London hospital for a ruptured ulcer, spending several weeks in the health facility, and successfully going through a rehabilitation process. Currently, the actress runs the charity Sobriety, Learning, and Motivation (SLAM) NYC, and mentors teenage girls with low self-esteem and substance abuse issues across New York City.
In September 2013, the "3rd Rock from the Sun" starlet was diagnosed with the rare neurological disorder lupus myelitis (LM), which is linked to spinal cord inflammation. The condition weakens muscles, making it difficult for her to walk, especially on stairs. Her doctors recommended that she wear an orthopedic collar to support her head. Because of the illness, the actress missed the filming of several episodes of "The Exes." The actress announced that her condition had improved six months after she started her treatment with steroids and chemo.
Height, Weight, and Physical Appearance
Kristen is of White ethnicity and has green eyes and long blonde hair. She stands 6ft (1.83m) tall, weighs approximately 170lbs (77kgs), and her vital statistics are 38-29-39. Some of Kristen's distinctive features include high cheekbones, a husky voice, and a tall stature. Previously, the veteran actress suffered from acute peritonitis, which is caused by inflammation of the thin layer of abdomen tissue. She has stated that she had to remind herself to eat, since the condition causes nausea and poor appetite.
Net Worth
Kristen's acting career has been very successful, as she'd has shared the screen with many renowned Hollywood actors. She is worth approximately $6 million as of late-2023.