Jesaaelys Ayala González
Her father, Daddy Yankee (birth name Ramón Luis Ayala Rodríguez), has earned himself the rightful title of "King of Reggaeton" and sold millions of albums around the world – but we know surprisingly little of his second daughter, Jesaaelys Ayala González, who was born on 18th June 1996, in San Juan, Puerto Rico.
Jesaaelys was brought up in Puerto Rico alongside an older sister named Yamilette and younger brother named Jeremy. Despite having almost two million Instagram followers and a flourishing career as a make-up artist, businesswoman and influencer, Jesaaelys isn't much of an open book: similarly, her father has often refrained from discussing his personal life in interviews.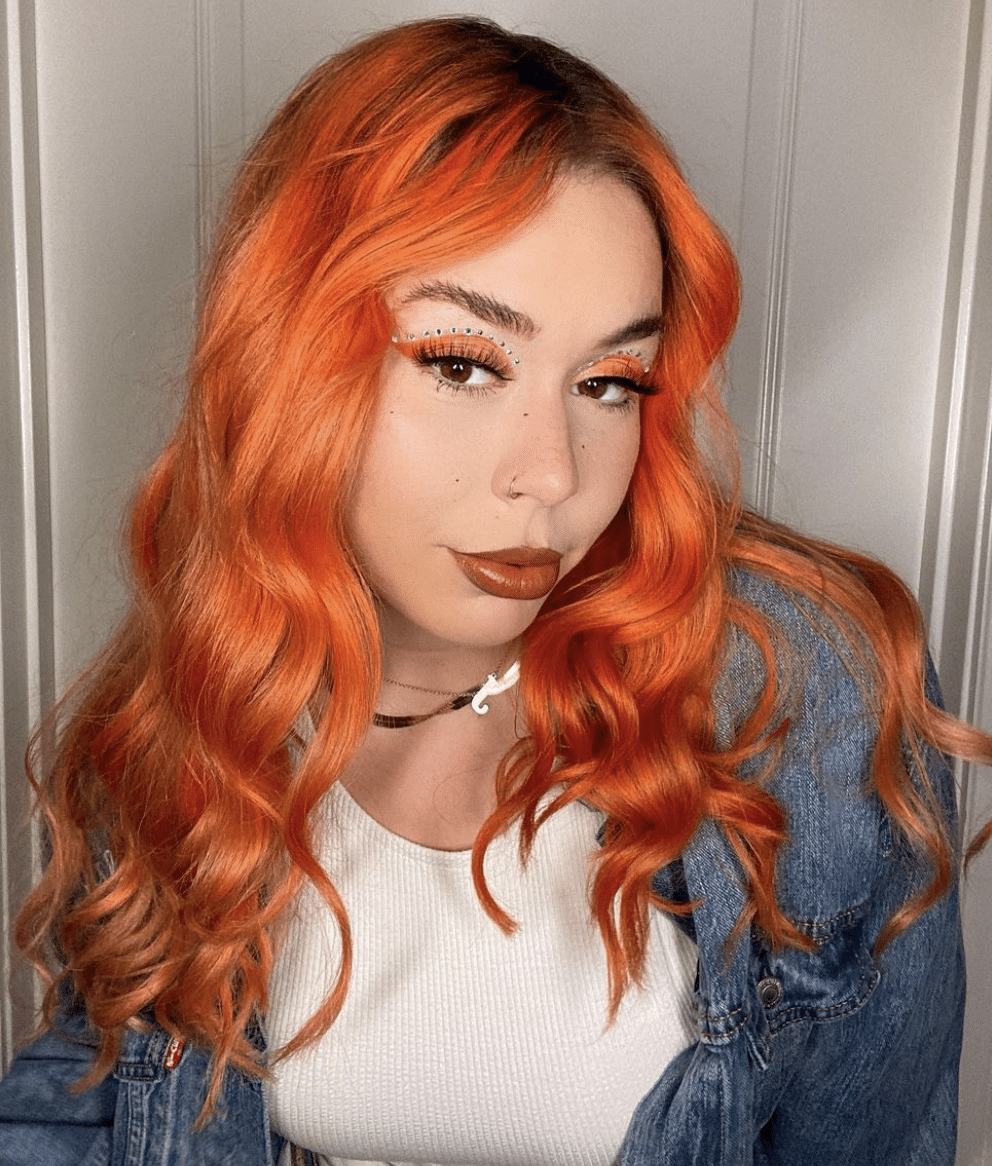 The reggaeton artist's middle child has her own cosmetics line, Jesaaelys Beauty, which launched in November 2022 and sells 'cruelty-free' vegan products. According to celeb biographies, Jesaaelys obtained a college degree from the Universidad del Sagrado Corazón in Puerto Rico; these days, she's a licensed make-up artist who also has a talent for nail art.
Her boyfriend, Carlos Olmo, is a discreet photographer, who often posts cute couple snaps on his social media. For Jesaaelys's 27th birthday, he wrote her a heartfelt message on Instagram, saying: "I'm always grateful for this day, because it brought my favorite person to the world; my sidekick, the one who listens when I need it the most… God bless you today, tomorrow, and always." [Translated from Spanish]
Not much is known of Carlos outside of his relationship, which commenced in November 2017. The photographer appears to be an avid sports fan who's often spotted at baseball games; in June 2021, Spanish media outlets reported that the couple had become engaged, so we'll possibly be hearing wedding bells any day now.
Back to Jesaaelys – the social media sensation is 5ft 6ins (168cm) tall and weighs approximately 165lbs (75kgs). Apart from her beauty line, the redhead has been a Fashion Nova ambassador for years, and reportedly gets paid thousands to promote the clothing brand with online posts. Although Jesaaelys doesn't appear interested in having children at this time, she's a proud dog mom who often posts her furry friend on Instagram.
In May 2021, Jesaaelys's radical weight loss made headlines in Latin America, when it was reported that she had lost 88lbs (40kgs). Obviously, this didn't happen overnight – it took the make-up artist long years of discipline and perseverance to overcome her food addiction and make permanent lifestyle changes. Jesaaelys showed an astonishing before-and-after photo comparison, and shared with fans that, at her heaviest weight, she had self-esteem issues, and didn't want to take full-body photos.
Siblings
Yamilette, Daddy Yankee's first child, was born in 1994, when the musician and his wife were just 17 years old. The arrival of his firstborn came at a difficult time for the artist, as he had recently been shot in the hip after catching a stray round from an AK-47 rifle on the same day he'd had a studio recording session.
The devastating experience changed Daddy Yankee's career trajectory, as at the time, he was hoping to become a professional baseball player, and had even tried out for the Seattle Mariners. Although it took him a year and a half to wholly recover from the injury, Daddy Yankee could, at least, focus 100% on his music career – which turned out to be much more lucrative than one in sports.
Unlike Jesaaelys, Yamilette keeps to herself and actively avoids the spotlight. Not only does she shy away from social media: for years, it's been rumored that Daddy Yankee's wife, Mireddys González, isn't actually Yamilette's biological mother, and none of the parties involved have spoken on the matter. In a years-old CNN interview, Daddy Yankee was introduced to the program as a "father of three, two of whom he shares with Mireddys".
Una increíble transformación física ha experimentado Jesaaelys Ayala González, la hija mayor de Daddy Yankee que…

Posted by Te Caché on Thursday, July 9, 2020
Back in 2013, Daddy Yankee shared a rare photo of himself with Yamilette at her graduation ceremony. "I had this beautiful daughter when I was a teen," he captioned the post. "It was hard, but with help from God and a good wife, we achieved our goal: raising her to be an exemplary young woman." [Translated from Spanish] He also praised Yamilette for graduating with the highest grades in her class.
Next is the youngest of the three siblings, Jeremy, who was born on 26th May 1998 and is an aspiring music producer. Most recently, he joined forces with producers Viejo Culprit and Baby Flavor for the Bryant Myers single "Narcotics". Other artists he has worked with include Myke Towers, Duki, and Mora.
In November 2022, Jeremy wished his "wife" and best friend, Andrea de Castro Ayala, a happy birthday on Instagram. The pair have been together since at least 2021, and share similar interests, as Andrea is loosely linked to the entertainment industry thanks to her work as the founder of a digital marketing and public relations agency.
Mireddys Gonzalez, Daddy Yankee's enigmatic wife whom he affectionally nicknames "The Boss", is the proud matriarch of the Ayala-Gonzalez clan, who loves travelling, fashion, and sharing glimpses of her glamorous life with her two million Instagram followers. Mireddys and Daddy Yankee may not discuss the ins and outs of their relationship, but it's very clear that they're each other's number one fan, as she constantly posts her husband on her social media, and makes sure to promote his projects and achievements.
According to South American gossip blogs, there's bad blood between Mireddys and her daughter-in-law Andrea which has led to her distancing herself from Jeremy. However, there's no definite proof of this apart from vague Instagram comments which may or may not mean anything.
It's unlikely that Mireddys will discuss the matter, because if there's one thing that she prides herself on, it's ignoring the internet: although Daddy Yankee has weathered various scandals over the years, such as his involvement in the Panama Papers in which his offshore accounts and dodgy financial activities were revealed, the celebrity spouse has always maintained a dignified silence.
Although there are no confirmed figures regarding Jesaaelys's net worth, over $500,000 has been suggested; her father has a $50 million fortune thanks to his thriving musical career.