• Jessica Goch is an American social media personality, gamer, and model
• She has amassed a fan following on social media, especially on Instagram
• She attended Wausau High School and the University of Wisconsin-Whitewater
• She opened her YouTube channel, JGhostly, in 2014
• She is married to Tyler Blevins, a popular gamer, with a combined net worth of $16 million
 
Who is Jessica Goch?
Jessica Goch is an American social media personality, gamer, model, and also the wife of the popular gamer Tyler Blevins, who is known on YouTube as Ninja. She has amassed a decent fan following on social media, especially on Instagram, which helped her launch a modeling career.
So, do you want to find out more about Jessica Goch, from her childhood years to most recent career endeavors, including her personal life as well? If yes, then stay with us for the length of the article as we introduce you to Jessica Goch.
Jessica Goch Wiki: Age, Childhood, and Education
Jessica Goch was born on the 23rd July 1992, in Schofield, Wisconsin USA, and shared her childhood with her older brother Joshua. During her childhood years, Jessica started playing video games alongside her brother, enjoying "Super Mario", "Sonic", "Pokemon" and others.
As she got older, her interest in video games grew accordingly and she started playing games on her own, especially "Halo" on XBOX. Although she loved games to a great extent, her education didn't suffer; she attended Wausau High School, and after matriculation enrolled at the University of Wisconsin-Whitewater, from which she obtained a degree in Communications and Human Resources in 2014.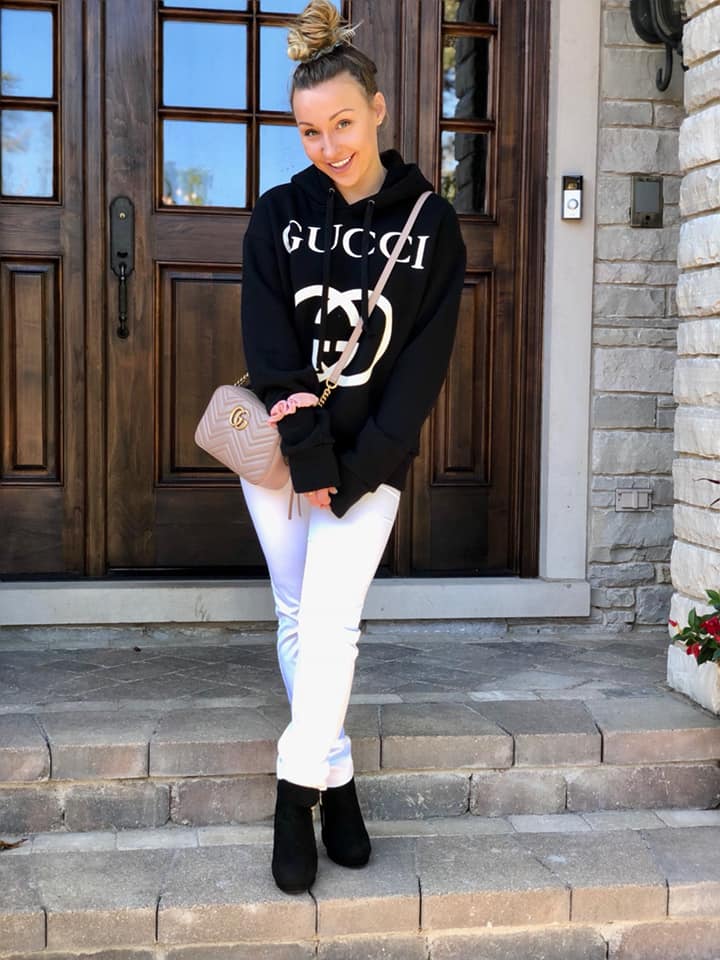 Career Beginnings
It was in that year that Jessica decided for a big step, and opened her YouTube channel, JGhostly, and uploaded her first video named "Slender Death". She continued to upload new videos, and she was becoming more popular at a rapid pace, getting new followers, and as a result she decided for another step forward. She started her Twitch channel, JessicaBlevins and her streams became quite popular, Encouraged by her early success, Jessica continued her career, and now has over 475,000 followers on Twitch, which has increased her wealth significantly.
Rise to Prominence
She has met a number of people from the gaming community over the years; one of them was Tyler Blevins, known as Ninja. The two started dating and eventually married in August 2017, following which Jessica became even more popular, which enabled her to launch a modeling career. Since then, she's worked for a number of brands, including Cyber Solution, among others, all of which have contributed to her wealth. She has also started working as Tyler's manager, and is often seen with him at gamecons, comicons, and other events related to the gaming world.
Last day in Malibu ? pic.twitter.com/lOUZeaBVd4

— Jessica Blevins (@JessicaBlevins) July 16, 2019
Jessica Goch Net Worth
Since launching her career, Jessica has become quite popular, and her success has increased her wealth to a large degree. So, have you ever wondered how rich Jessica Goch is, as of mid- 2019? According to authoritative sources, it has been estimated that Goch' net worth is as high as $6 million, which is quite impressive, don't you agree? According to reports, she can earn up to $500,000 per mont, so.uUndoubtedly, her wealth will increase in the upcoming years, assuming that she successfully continues her career.
Jessica Goch Personal Life, Dating, Marriage, Husband
What do you know about Jessica's private life? Well, this successful gamer, streamer, and model, has been rather open with her personal endeavors. She and Tyler met at the Focus Fire gaming event in La Crosse, Wisconsin. That day, there was a heavy snowfall in the city, but they still attended the event, and it felt like fate brought them together. At first, the two were just friends, as Tyler was dating someone else, but their relationship soon became romantic. After a couple of years, Tyler proposed, and Jessica said yes. The wedding ceremony was held in August 2017 at Lehman Mansion, Lake Villa. The couple doesn't have children, but it doesn't mean that this won't change in the future.
Jessica Goch Social Media Presence
Jessica attained fame through YouTube and Twitch, and since then she has expanded her popularity to social media platforms, especially Instagram and Twitter, though she can also be found on Facebook. Her official Instagram page has more than 1.3 million fans, with whom she has shared her most recent career endeavors, and some events from her personal life, such as time spent with her husband Tyler, among numerous other posts. Jessica is also quite popular on Twitter, on which she has over 610,000 followers, and has used her popularity to promote her own career and that of her husband. You can find her on Facebook as well, on which she has over 40,000 loyal fans.
So, if you aren't already a fan of Jessica Goch, then this is a perfect opportunity for you to become one, just skip over to her official pages, and see what she is up to next, both personally and professionally.
A Famous Husband
Now that we have shared all about Jessica, let's switch focus for a bit on her successful husband, Tyler.
Born Richard Tyler Blevins on the 5th June 1991. in Detroit, Michigan USA, he is a gamer and YouTube personality with over 22 million subscribers on his official YouTube channel. He rose to fame by playing such games as "Halo 3", "Fortnite", and "PlayerUnknown's Battlegrounds", among others. He has been a professional gamer since 2009, and since then has played for such teams as Cloud9, Renegades, Team Liquid, and Luminosity Gaming of which he is now a member. According to authoritative sources, Tyler Blevins' net worth is estimated at $10 million, as of mid- 2019. Impressive, don't you agree?
Source:
IMDb
,
Wikipedia