• Jon Risinger is a graphic designer, art director, and internet personality best known for his work with Rooster Teeth Productions.
• He is estimated to have a net worth of over $1 million.
• He suffers from Kallmann Syndrome and Celiac Disease.
• He is the host of "On the Spot" and "Inside Gaming" and streams video games on Twitch.
• He is active on social media, with over 130,000 followers on Instagram, 200,000 followers on Twitter, and 4,000 followers on Facebook.
 
Who is Jon Risinger?
Jon Risinger was born on 12 September 1984, in the United States of America. He is a graphic designer, art director, and internet personality, best known for his work with the company Rooster Teeth Productions. He is often referred to as "The Risemonger" by hosts of the show "Achievement Hunter".
The Net Worth of Jon Risinger
How rich is Jon Risinger? As of mid-2019, sources estimate a net worth that is over $1 million earned through a successful career online. His work is often seen in the logos and merchandise sold at the Rooster Teeth store, and as he continues his endeavors, it is expected that his wealth will also continue to increase.
Life Before YouTube
There is limited information regarding Jon's life before his work with Rooster Teeth as he has not shared a lot of details about his childhood, education, and family. It is known that he has the condition known as Kallmann Syndrome, a genetic disorder which prevents a person from fully growing through puberty. He mainly suffers from the symptom of a total lack of sense of smell and has risks of other problems as he ages.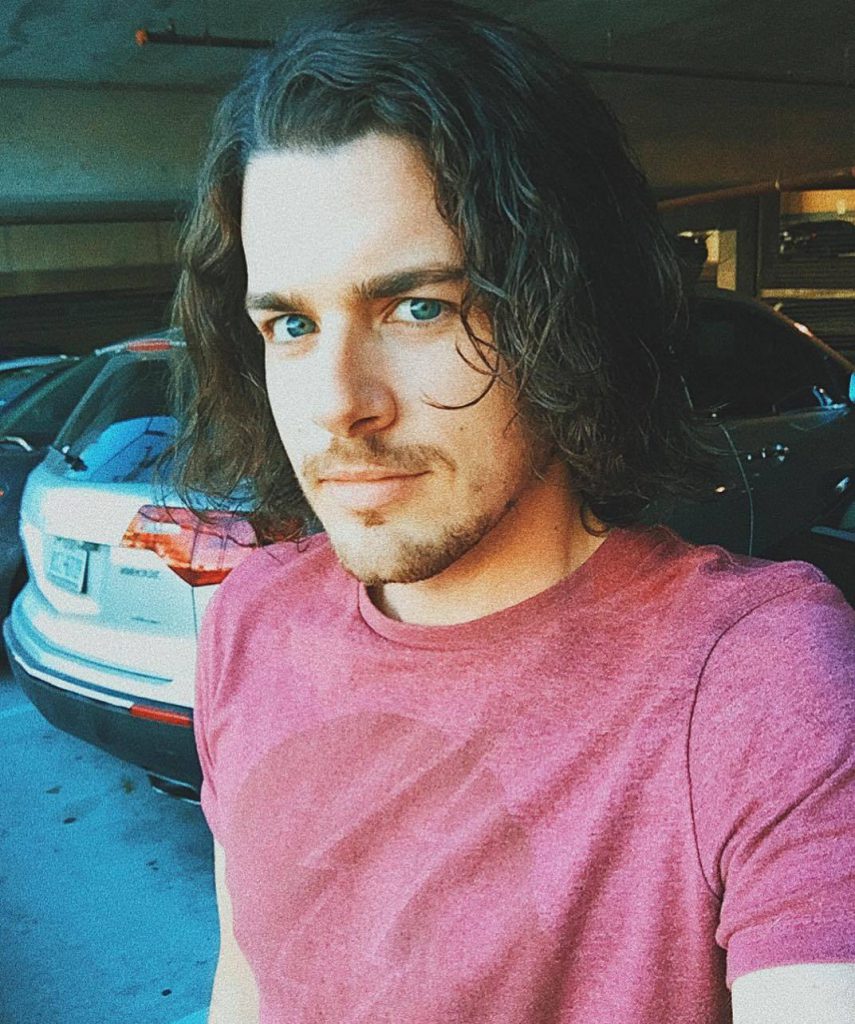 He also suffers from Celiac Disease, an autoimmune disorder that affects the small intestine, and usually leads to gastrointestinal problems and is normally unable to eat gluten. However, later on he discovered a way to eat gluten but has not shared how he did so. He lived a very different life prior to joining Rooster Teeth, as he worked as a professor at a college for a time. Despite his work in graphics and education, video games remained one of his strongest interests, leading him to his eventual work online.
Rooster Teeth Productions
Risinger eventually joined the entertainment company Rooster Teeth, which was founded in 2003, beginnin with a production of the series called "Red vs. Blue", which became the longest running web series of all time. The company later branched out to other types of content, such as live action shorts, comedy shows, Let's Play videos, and animated productions. They've also produced reality shows, podcasts, news programs, and more. One of their biggest projects was released in 2015, a feature film called "Lazer Team" which was marketed as a science fiction action comedy. Their efforts on YouTube have become one of their cornerstones, having over nine million subscribers on their main channel; across all of their channels, they have over 45 million subscribers.
Jon began working at the company as a graphic designer, responsible for digital art such as logos and designs of upcoming merchandise. He eventually worked his way to become the Art Director of the company, having input intp numerous aspects of the company's shows, design, and more. His work wasn't merely in the background, as he's made appearances in company shows including "Immersion", "Screen Play", and "Sportsball".
Recent Endeavors
Jon would do hosting work as well – he became the host of the show entitled "On the Spot", a game show in which the cast and crew of Rooster Teeth are split into two teams, playing improvisational games. The winning team is then awarded a golden trophy though later on – the trophy only remains on Jon's desk due to it being broken several times. Points are assigned arbitrarily depending on the whims of the host. The show has also gone thematic in the last few seasons, including a lost-in-time themed season where the cast members are often playing in a different time period.
Fill my mentions with something you did good for yourself this morning. I want your self-care positive energy today. I watched let's plays on the treadmill and then did yoga this morning. pic.twitter.com/bJ89WWeo79

— Jon Risinger (@JonRisinger) August 13, 2019
Jon also became the host of "Inside Gaming" which was originally entitled "The Know". During the early inception of the show, they did news regarding films, gaming, technology, television, and more. Later on, it expanded with the main show focusing on gaming. They discuss new video games, do reviews, features, and the like.
During his free time, he also streams video games on the platform Twitch. It is one of the most popular video game streaming platforms online and is the main source of eSports competition broadcasts. It was created as a spin-off to the general interest streaming platform Justin.tv, before Justin was shut down in favor of Twitch.
Personal Life and Social Media
For his personal life, he's mentioned that his thumbs are of different sizes. It is known that Jon grew up with three siblings. He was previously married, though it ended in divorce, and has two children from that marriage, one of whom was adopted when she was only two years old. According to him, he is bisexual. He also loves dogs and often shares photos or videos of them.
He is a big fan of superhero films and comic books. He mentioned in an online post that he was the one who came up with the idea that would eventually become Rooster Teeth.
Similar to numerous internet personalities, he is highly active online through accounts on social media. He has an account on the website Instagram on which he has over 130,000 followers, using the platform to share personal photos, mostly from behind the scenes at work. He also has a Twitter account which has over 200,000 followers, on which he posts comedic content, while also sharing some of his daily thoughts. Another account he has is on Facebook, with over 4,000 followers there; he posts photos similar to those of his Instagram account.