Who is Juan Vidal?
Dominican actor and model Juan Vidal, was born in Santo Domingo, Dominican Republic, on 12 February 1977, making his zodiac sign Aquarius. He has 23 acting credits, and is perhaps known best for playing Rafael Lombardo in all 119 episodes of the romantic series "Tanto Amor", which also starred Leonardo Garcia Vale and Melissa Barrera, and follows two people who've fallen in love, but their relationship's been plagued by lies, secrets and murder.
Juan's also a successful model, and is known for winning the 1995 Mister Dominican Republic pageant, and so subsequently competed in Mister World in Turkey.
Education and early life
Juan was raised in Santo Domingo by his parents who prefer to stay away from media, and Juan thus rarely speaks about them in public; it's believed that his mother was a homemaker, and his father the owner of a fishing accessories store. Because Juan's yet to speak about having siblings, most of his fans believe that he's an only child.
He studied at a local high school in Santo Domingo, and became interested in numerous activities during his time there, as he began going to the gym with his best friend, played soccer for the school team, and appeared in a couple of school plays.
Juan matriculated in 1995 and then enrolled at Televisa's Centro de Educacion Artistica, from which he graduated with a Bachelor's degree in 1999.
Roles in TV series
Juan's debut TV series role was playing Federico in a 2001 episode of the drama "Like in the Movies", and the year 2006 saw him appear in an episode of both the romantic drama "Decisiones" and the family drama "Las Dos Caras de Ana".
In 2007, he played Enrique Diaz in all 187 episodes of the romantic drama "Acorralada", which starred Alejandra Lazcano and David Zepeda, and follows a wealthy family who've altered the lives of a poor woman and her two children. The remainder of the decade saw Juan appear in an episode of the romantic drama "Alma Indomable", another romantic drama "Fierce Angel", and the drama "Cada Quien su Santo".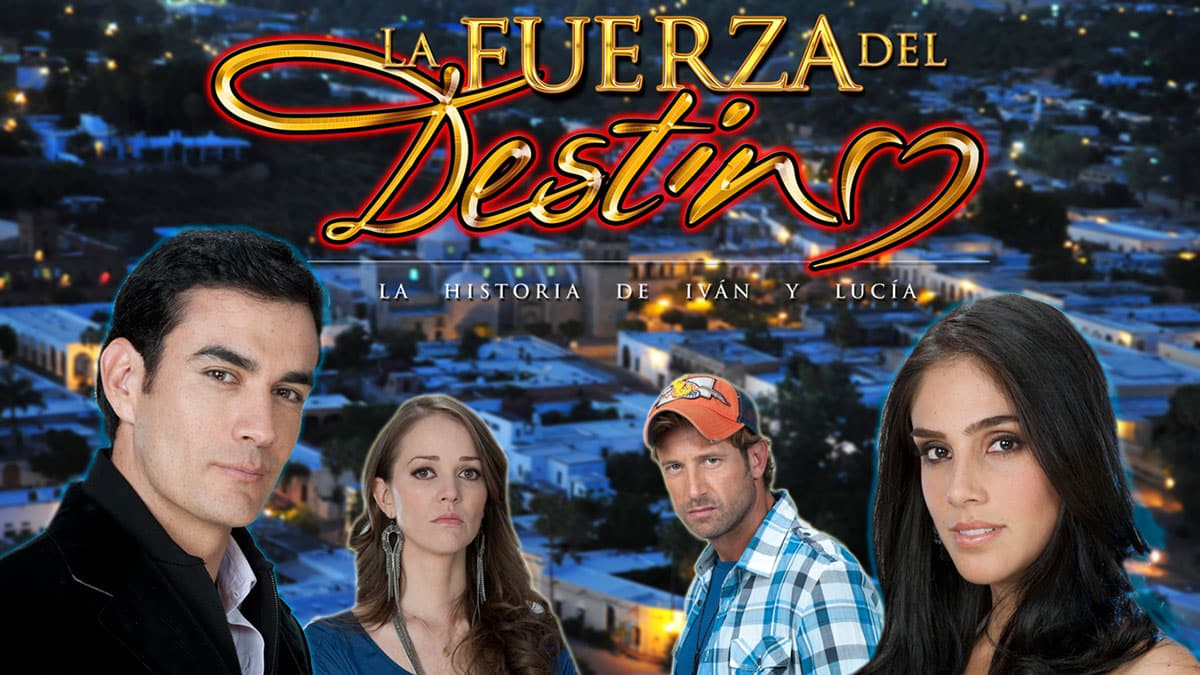 In 2013 and 2014, Juan starred as German Aguirre de Alba in all 105 episodes of the romantic drama "Destino", which also starred Paola Nunez and Mauricio Islas, and follows two young adults who've fallen in love.
In 2016 and 2017, he portrayed Gutierrez in 95 episodes of the romantic drama "Along Came Love", which starred Gabriel Soto and Azela Robinson, and follows the life of David who owns a vineyard and has two children; the series won a single award. Juan was then cast to play supporting characters in the comedy "Mi Marido Tiene Familia", another comedy "Descontrol", and the drama "La Piloto".
In 2019 and 2020, he starred as El Calamal in all 87 episodes of the drama "Soltero con Hijas", which also starred Gabriel Soto and Vanessa Guzman, and follows womanizer Carlos who now has to raise his three orphaned nieces; the series was nominated for four awards.
Juan's two most recent TV series roles have been playing Agente Marcos Saldivar in three episodes of the 2022 drama "Mi Fortuna es Amarte", and Wesley Castro in 30 episodes of the 2022 romantic comedy "Parientes a la Fuerza".
Roles in movies
Juan's debut film role was playing the lead character Roberto in the 2004 romantic drama "Desnudos", which also starred Karyme Lozano and Rafael Amaya, and was directed by Enrique Gomez Vadillo; it follows an artist who knows that his girlfriend's cheating on him, while he's now also fallen in love with someone else.
In 2008, Juan played Guillermo in the thriller "Mea Culpa", and the following year saw him as Stewart in the thriller "Carpe Diem", which starred Mariana Altamirano and Vanesa Adriazola, and was written and directed by Ricardo Valdez. It follows a woman who's going through a divorce, and believes that she's found love again, but the man's about to turn her life into a nightmare.
Juan has only two more film roles. The year 2018 saw him play Ian in the drama "Cofradia", and most recently, in 2021, he was Edgar in the horror "La Isla de las Munecas", which starred Javier Ponce and Alejandro Tommasi, and was written and directed by Homero McDonald Chavez; it follows a murderous baby doll.
Other credits
The year 2013 saw Juan make a guest appearance in the talk-show "Confesiones del amas Alla", and the year 2019 saw him appear in the talk-show "100 Mexicanos Dijieron".
Love life and relationships
Juan rarely speaks about his love life in public, but we know that the popular actor is today engaged. He met Cuban-born Mexican vedette, singer and actress Niurka Marcos Calle when they starred alongside in the second season of the reality show "La Casa de los Famosos" in 2021, and they've since been spotted kissing in public on multiple occasions. In September 2022, during a visit to Machu Picchu in Peru, Juan asked Niurka to marry him; the most interesting fact about the relationship is perhaps that Juan is nine years younger than Niurka, as she's 55 and he's 46.
This is Niurka's third marriage, as she married Mexican actor Bobby Larios in 2004 but divorced him two years later, and married Yanixan Texido in 2007, divorcing him in 2011.
There are no other women whom Juan's perhaps been with, that we know about; he's engaged to Niurka Marcos Calle as of August 2023, and doesn't have children.
Interesting facts and hobbies
While still associated with TV Azteca, Juan won a TVyNovelas Award for his acting skills, becoming only the second TV Azteca actor to be honored with the award; he's today no longer signed to the network.
Juan's followed by more than 225,000 people on Instagram, and has posted over 1,500 pictures and videos, with most featuring him working out at the gym, shooting for his TV series or travelling.
He spends most of his time in Mexico, whether he's working or vacationing; Juan's travelled to several South American countries and US states, and has also been to a couple of European countries. His dream travel destination's Dubrovnik, Croatia.
Juan works out at the gym nearly every day, and occasionally shows off his muscular body in his Instagram content.
One of his favorite actors is Arnold Schwarzenegger, and some of Juan's favorite movies include "Predator", "Commando" and "Terminator".
Appearance and net worth
Juan's age is 46. He has brown eyes and black hair, is 5ft 9ins (1.78m) tall and weighs around 180lbs (82kgs).
Juan's net worth's been estimated at over $1 million, as of August 2023.