• Julie Deborah Brown is married to documentary filmmaker Ken Burns and has a net worth estimated to be over $700,000.
• She has a Bachelor's degree from the University of Michigan and a Master's degree in social work from New York University.
• She founded the non-profit organization "Room to Grow" which offers care and assistance to children separated from their parents.
• She prefers to keep most aspects of her personal life away from the public and does not have accounts in any of the major social media websites.
• Her husband has been with the documentary industry for over four decades and has recently completed screenings of a documentary he made about country music.

Known for movies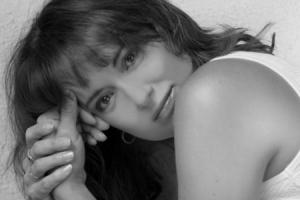 Who is Julie Deborah Brown?
Julie Deborah Brown was born in 1966 in New York City, USA, and is a non-profit organization founder, but best known for being the wife of documentary filmmaker Ken Burns. Her husband is noted for his work in projects such as "The War", and "The National Parks: America's Best Idea".
The Riches of Julie Deborah Brown
How rich is Julie Deborah Brown? As of mid-2019, sources estimate a net worth that is over $700,000, earned through success in her various endeavors. Her wealth has also been elevated significantly thanks to the success of her husband who has a net worth estimated to be over $1.5 million. As she continues her endeavors, it is expected that her wealth will also continue to increase.
Early Life and Education
Very little is known about Julie Deborah's childhood and her family, except that she was raised by her parents, and after matriculating from high school, she enrolled at the University of Michigan in Ann Arbor. The university is one of the top research universities in the United States, and a founding member of the Association of American Universities. It spans 780 acres with over 584 major buildings, spread over two campuses. It offers numerous doctoral degrees in various disciplines, and now has the largest alumni bases of any university in the world.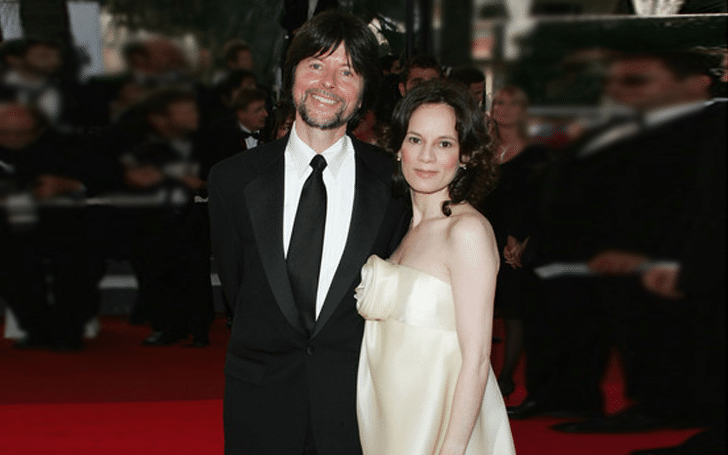 After completing her undergraduate degree, she then continued her education by enrolling at New York University, completing a Master's degree in social work. Founded in New York, it is now a global university with campuses in Shanghai and Abu Dhabi. They also have academic centers in locations such as Tel Aviv, Prague, Sydney, and Paris. Alumni of NYU consists of scientists, inventors, heads of state, CEOs of Fortune 500 companies, and more. They have 37 Nobel Laureates from their alumni along with over 30 Academy Award winners, and 30 Pulitzer Prize winners.
Room to Grow
After completing her master's degree, Brown then created her own non-profit organization called "Room To Grow". The organization's aim is to help children who are separated from their parents, providing them care. They also provide care to orphaned and abandoned children along with those who have been in distress. Some of the services they've given include shelter, nutrition and food, and emergency assistance.
They also expend resources to help maintain the safety of children, and gives them programs to assure they have proper education. The company does their best to assure the children that they will have a better future. The organization houses 600 children annually, and at times also supports their parents, supplying essential goods, and giving them a chance to try and move away from poverty. They also do coaching, and support the parents if they are present in the children's life. The organization has partnered with other groups such as The Beker Foundation, The Acorn Foundation for the Arts & Sciences, and the Bank of America.
Husband – Ken Burns
Kenneth Lauren Burns is a filmmaker, best known for his style of documentary films which uses a lot of archival photographs or footage. One of his most iconic works is "The Brooklyn Bridge" which is about the history of the location along with interviews of various architectural personalities. He also created the documentary "The Statue of Liberty" in 1985, which was narrated by historian David McCullough. Both of his works received Academy Award nominations, and he has also won several Emmy Awards, among other awards and honors throughout his career.
https://www.instagram.com/p/BT6-N1UFSaz/
A few of his recent projects include "Prohibition", which is a television miniseries based on the book "Last Call: The Rise and Fall of Prohibition" written by Daniel Okrent. In 2014, he created another miniseries in "The Roosevelts: An Intimate History", which focuses on the three most prominent members of the family, Theodore, Franklin D. and Eleanor Roosevelt. One of his latest projects is "The Vietnam War", which is a 10-part television documentary series which aired on PBC and was narrated by Geoffrey Ward. Aside from directorial work, he's also produced, and served as the executive producer for "Cancer: The Emperor of All Maladies".
Personal Life and Social Media
For her personal life, it is known that Julie Deborah married Ken in 2003, and they have two children together. She is not Ken's first wife, as he was previously married from 1982 to '93 to Amy Stechler, and has two children from that marriage. The family now resides in Walpole, New Hampshire. Her husband is known to be an avid collector of quilts, displayed in 2018 at The International Quilt Study Center & Museum at the University of Nebraska.
Voting with my daughter in #Walpole, NH. Happy Election Day! Now Vote! pic.twitter.com/ya1TjRpmDC

— Ken Burns (@KenBurns) November 8, 2016
One of the reasons why there is very limited information about Julie Deborah is due to the lack of any strong online presence. She does not have accounts in any of the major social media websites including Facebook, Twitter and Instagram. She prefers to keep most aspects of her life away from the public. Her husband on the other hand is active online, mainly promoting his recent events and works. He's been with the documentary industry for over four decades, and continues to make films. He recently completed screenings of a documentary he made about country music.
Pictures
Movies
Actress
| Title | Year | Status | Character |
| --- | --- | --- | --- |
| The Black Cat | 2010 | | Holly Walden |
| Boxed Out | 2008 | Short | The Boss |
| Release the Funny | 2007 | | Kyle's Mom |
| The Maize 2: Forever Yours | 2006 | | Maze Owner |
| The Maize: The Movie | 2004 | | Maze Owner |
| Who's Your Daddy? | 2003 | Short | Visitor |
Source:
IMDb
,
Wikipedia