• Kamri Noel is a YouTube personality born in Arizona, USA to a family of YouTube personalities
• She is featured in the YouTube channel "Cute Girls Hairstyles" and has her own channel called "Kamri Noel"
• She is currently a sophomore in college, interested in the medical field and neuroscience
• She has 1.5 million Instagram followers and 120,000 Twitter followers
• Her net worth is estimated to be around $1 million
 
Kamri Noel was destined for popularity, as she was born into a family of YouTube personalities. Since her early childhood she has been a part of the YouTube channel called "Cute Girls Hairstyles", acting as a model for her mother's creative hairstyle ideas. Let's find out more about more about Kamri's personal life, education, net worth, etc.
Early life, family
Childhood
Kamryn "Kamri" Noel Mcknight was born under the zodiac sign of Capricorn on 27 December 2002, in Arizona USA, but was raised in Michigan. Her mother is Mindy McKnight, and she is a YouTube personality and an author. Her father is Shaun McKnight, and is also a YouTube personality. Kamri has five siblings: elder twin-sisters Brooklyn and Bailey, younger sisters Rylan (born in 2005) and Paisley (born in 2011 and adopted), and a brother Daxton. born and adopted in 2008 – the family later found out that he had autism and now they work hard to ensure that his life is comfortable. The McKnights currently live in Dallas, Texas USA.
Parents – YouTube sensations
Kamri Noel's mother, Mindy McKnight, is a YouTube personality and the author of the book "Viral Parenting: A Guide to Setting Boundaries, Building Trust, and Raising Responsible Kids in an Online World". Being an advanced user of the Internet and applications, she brought her knowledge to all parents around the world to help them to adapt in the technical tricks the young use nowadays. She is the creator of the YouTube channel called "Cute Girls Hairstyles", launched on 17 March 2009, which has attracted more than a billion views. Kamri has appeared in the videos for this channel along with sisters Brooklyn and Bailey, as their mother showed creative hairstyles done on their hair. Later Kamri filmed her own videos for this channel, showing how she braids herself.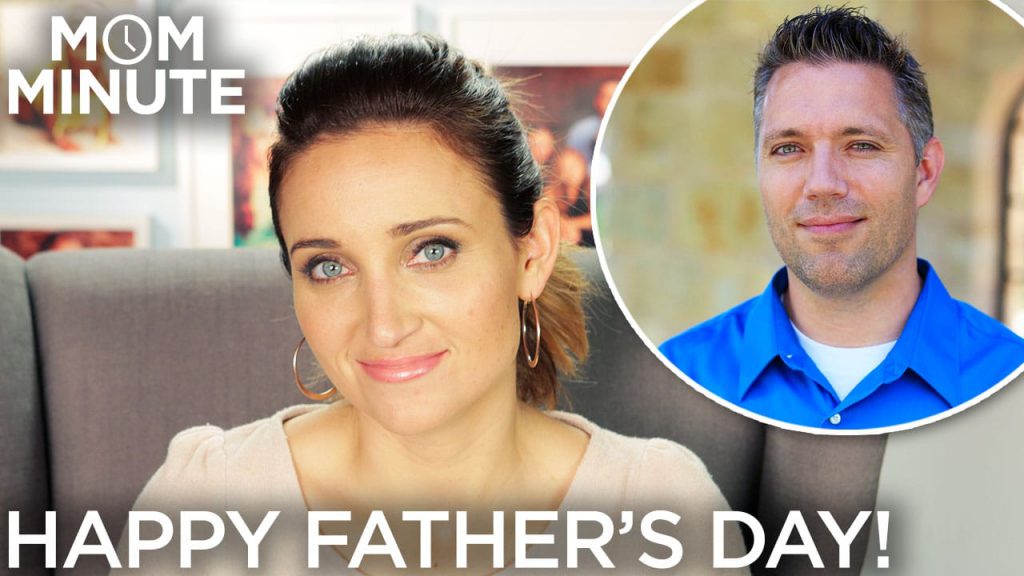 Education
During her childhood Kamri was exposed to faster paced classes, and she considers herself a 'quick learner'. When in middle school, she felt that she only needed a bit of teaching and then she could discover and learn things on her own. She has two elder sisters who took her with them to various colleges and explained the rules and the routine of college life, so Kamri already knows much about college life. As for the moment, Kamri is a sophomore, and she benefits from taking her classes faster since she now knows how to write official emails, how to talk to counselors, etc. Being interested in the medical field and science, Kamri is now choosing her majors for the college. She shares in one of her most recent videos that is looking at neuroscience as she is really interested in the study of the brain and behavior, and she sees herself graduating with a degree in something like Criminal Psychology, though she is not sure yet as she is only beginning her college education. It is worth saying that unlike other YouTubers who dropped their school and quit college to pursue their YouTube career, making entertainment sphere their main source of income and main life interest, Kamri is not going to get stuck in social media and is seriously thinking about her offline career as the main goal of life.
Career
YouTube oriented family
Kamri started her YouTube career when she began posing for her mother's hairstyling videos on her "Cute Girls Hairstyles channel. She also appeared in the videos on her elder sisters' channel called "Brooklyn and Bailey". Always being a part of live streaming and constant filming, Kamri couldn't imagine her life without YouTube. As soon as she turned 13 – the age of legal usage of YouTube as a subscribers and a streamer – she instantly launched her own lifestyle channel called "Kamri Noel".
Mindy McKnight is still working hard to upload the content for their family channel. The "Cute Girls Hairstyles" channel has a special part with routine family videos and real talk chat with the viewers. Mindy and Shaun share their parenting experience and support other parents who have kids with autism diagnosed, and parents who decided to adopt children. They also share some tricks on how to be effective parents in a family with multiple kids. For example, they promote the beds for kids which have a zipper, so kids don't have to make their beds every morning (neither do their parents), all they need to do is to zip their beds and to put the pillows on them, and the beds look tidy and clean.
Own YouTube channel
Though Kamri's mother produces beauty and parenting content, and twin-sisters Brooklyn and Bailey have a lifestyle channel, Kamri chose her own path to success. She understood she wanted to make people smile every day, so she films comedy sketches videos, helped by her father, initially creating five characters Kamri plays in her videos. The first character is Kimmy, the annoying sister with pigtails; another character is Kozy Mae who is kind and cool southern grandmother with a good sense of humor; there is another character whose name is Kenzington Kashmere Clark III, who is studying in her prep-school and is a bit lofty. There are two more characters Kamri plays in her videos, named are Kalium and K-Swag.
However, Kamri makes a lot of Q & A videos – her thoughtful and light manner of speaking quickly drew the attention of the audience – in three weeks she had more than half a million viewers, of course many fans of her mother's channel, and the number of subscribers went on growing, proving that Kamri is generating the content which is very interesting. Her audience is mostly teenagers who struggle with the same issues as Kamri does, so she tries to talk to them to stay positive, work hard and study well to achieve something in life and make their dreams come true. Kamri often asks her sister Paisley to take part in her videos, who is always more than happy to participate. They film various challenges and fun videos – one of Kamri's most popular videos is "Colored Pancakes Challenge", with almost five million views.
Though Kamri feels comfortable in front of the camera, her dream job is something in the medical field. She once mentioned in her Instagram that she would probably go for pediatrics. She also said that she wouldn't refuse to become a veterinarian, since she liked animals and wanted to help them.
Personal life, boyfriend
Kamri seems to be single, though she recently posted some photos on her Instagram account on which she plays jokes with Kyle Abercrombie, who is also a YouTuber. Some people say they are just friends, but others think that they might be dating. However, neither Kamri nor Kyle ever confirmed their relationships. Kamri is very focused on her education and future career.
Hobbies and interesting facts
Kamri loved dogs, her family have a dog called Brady, and they take care of him properly.
Kamri loves music, and her favorite Netflix show is "Saved by the Bell". She's also appeared in multiple videos of her sisters in which she played guitar and ukulele.
16th Birthday Road Trip **No Parents**: https://t.co/EEgUjpvHqJ via @YouTube

— Kamri Noel McKnight (@KamriNoel) January 10, 2019
Social media presence
Kamri Noel is very active on various social media platform, since they help to promote her YouTube channel, which already has almost two million subscribers, and 530+ videos uploaded. Her Instagram profile is followed by more than 1.5 million people, and  Twitter is read by over 120,000 followers. She also makes videos for their family channel "Cute Girls Hairstyles" which has more than 5.5 million subscribers.
Appearance
Kamri has very long light brown hair which she loves to wear in Dutch braids. She has bright blue eyes with turquoise shade. She is 5ft 6ins (1.68m) tall, weighs around 121lbs (55kgs), and her vital statistics are 32-24-33. As for her clothing style, she prefers classical looks and often wears white blouses, trousers and long dresses.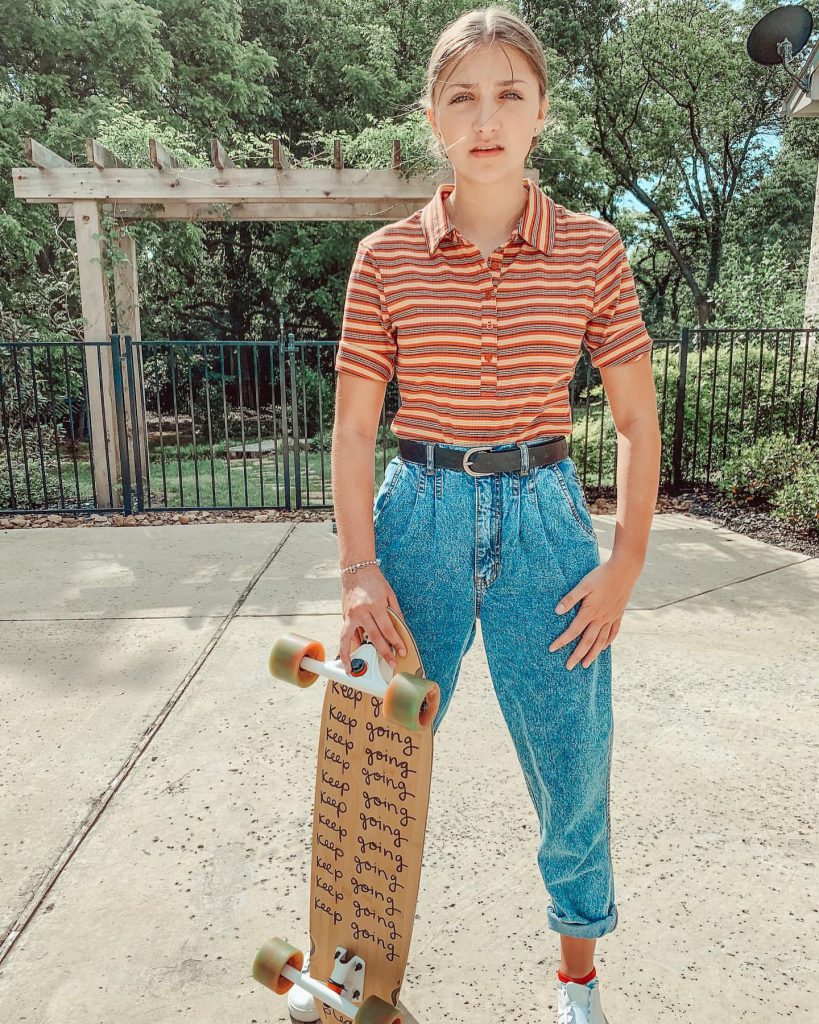 Net worth
Kamri gets income from several sources since she appears in two YouTube channels regularly. As for her personal channel, its net worth is estimated to be around $430,000. Several authoritative sources report that Kamri earns around $7,000 per month solely from her channel "Kamri Noel". McKnights' family channel's net worth is estimated to be around similar numbers of $430,000, earning around $6,800 per month. Kamri also gets her Instagram posts monetized and earns around $1,000 per post there, so her net worth is estimated by sources at close to $1 million. As she is still studying, she is determined in her YouTube activities since she has enough time for it. It means her net worth is only going to grow in future.
Source:
IMDb
,
Wikipedia