• Karuna Satori is an American YouTuber known for her ASMR videos.
• She was addicted to drugs and alcohol in her teenage years.
• She is married with two children and her husband is also an ASMR artist.
• She has numerous tattoos inked onto her body, most of which she got while she was an addict.
• Her net worth is estimated to be over $100,000.
 
Karuna Satori Wiki Bio
Karuna Satori was born in the US on 25 June 1991, so under the zodiac sign of Cancer and holding American nationality – she is popular for her YouTube channel, on which she mostly uploads Autonomous Sensory Meridian Response (ASMR) videos.
Childhood and education
Karuna does not enjoy talking about her childhood and early years of her life, as apparently it wasn't much fun growing-up. She became addicted to drugs at a very young age, as her former boyfriend was into drugs and she wanted to try them with him – she was regularly snorting oxycontin, a drug rich in oxycodone.
She spent her teenage years addicted to drugs and alcohol, and things were not looking very good for her – she's stated that YouTube saved her life. She doesn't normally talk about her parents and nothing is known about them, but it is rumored that they are not in good relations because of her past addiction – they still often get to see their grandchildren. She hasn't mentioned having any siblings, so she appears to be an only child.
Career of a YouTuber
Karuna's career began the moment she launched her main YouTube channel, on 5 October 2013 – there are currently nearly 800,000 people subscribed to it, while it also counts nearly 200 million views of all her videos combined. Karuna mostly uploads ASMR videos, but also videos related to her everyday life. Although she stated that YouTube helped her get clean, it didn't happen until 2017 – in June 2015, her children were taken from her by Pennsylvania child protective services, after she took drugs, attacked her husband, and allegedly pointed a gun at her children.
That decided her to change her life, but it took her two years before she was completely clean, and was allowed to have her kids back. Soon afterwards she launched her second YouTube channel entitled 'Karuna Satori BASIC', on 15 April 2017 – there are currently nearly 75,000 people subscribed to it, while it also counts nearly two million views of all her videos combined. She uses this channel mostly to share her everyday life stories with the public, both good and bad.
What is ASMR?
Autonomous sensory meridian response (ASMR) is a feeling or an experience explained as a static or tingling feeling on the skin which starts on the scalp and then slowly moves down the neck and to the upper spine. The feeling is often compared to auditory-tactile synesthesia. The person doing ASMR is feeling something called a 'low-grade euphoria' which is explained as a combination of positive feelings and a static tingling – most common triggers are specific auditory or visual stimulant, and sometimes an intentional attention control.
Love life and relationships
Karuna is a married woman with two kids – her other half is Victor, who is also an ASMR artist, and is currently running a YouTube channel entitled 'Essence of ASMR'.
He introduced Karuna to ASMR and following his example, she soon fell in love with it. The two haven't shared much about their life together, as they prefer to keep their personal matters to themselves. They seem to be living a relatively normal life together now, with their son and daughter. Karuna hasn't spoken about her past affairs, as that period of her life is long gone and she doesn't want to make her husband Victor jealous. Judging by her social media accounts, Karuna is married to Victor, and she has two kids named Satori and Odin.
Hobbies and interests
There are numerous things Karuna enjoys doing in her free time, and here are some of these:
Karuna is a big lover of animals and she has adopted a cheetah cub about half a year ago – she often takes her cub for a walk;
She likes travelling, quite often before her kids came along – now she goes to the beach together with her husband, and their son and daughter;
She is a big lover of nature, and enjoys being in the forests, close to water, and up in the mountains;
She loves doing make-up and often uploads make-up videos onto her YouTube channel, in which she teaches women how to use it properly;
She seems to have a thing for cosmetic surgery, as she has undergone a couple of procedures – her latest was getting rid of her "hip dips".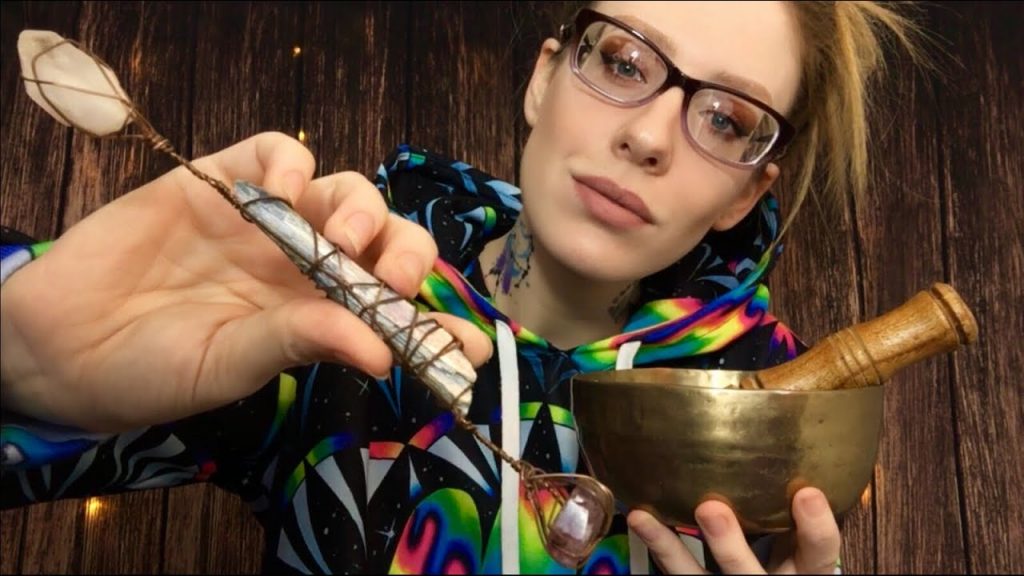 Karuna's tattoos
Karuna has numerous tattoos inked onto her body, most of which she did while she was still an addict. One which usually draws most attention is her BDSM tattoo on her left arm, showing a naked woman with her hands tied behind her back. She has two tattoos on both sides of her neck and around 6-7 others on her body.
Appearance and net worth
Karuna is currently 28 years old. She has long blonde hair, green eyes, is 5ft 7ins (1.7m) tall, and weighs around 136lb (62kgs). She wears glasses as her eyesight is not that great, and has numerous tattoos inked onto her body.
According to authoritative sources, her net worth as of early 2020 is estimated to be more than $100,000, and is constantly rising thanks to her YouTube channels, while she is also making a significant amount of money on her Patreon account – she currently has 5,020 patrons who generate a minimum of $5,000 for Karuna every month. She spends most of her money on expensive make-up, new tattoos, and clothes, as she is somewhat of a shopaholic – as well as cosmetic surgery.
Real name
Although there are many people who believe that Karuna Satori is her real name, they might be wrong, as 'Satori' is a word related to Buddhism meaning 'sudden enlightenment'.
Karuna hasn't shared her real name with the public, which has become a somewhat normal practice amongst YouTubers – when people know your real name online, you are not as safe – all kinds of 'fans' out there could bring harm to you in numerous ways.
Plastic surgery
While it is not known whether or not she has undergone any other plastic surgery, it is known that Karuna had hip dips surgery, and lips surgery which did not go as planned, as explained in her "Botched Lip Surgery Story Time | Blair Plastic Surgery" video.
12 hours of filming, 14 videos, 8 more to go ? pic.twitter.com/ScyXn1vn0g

— Karuna Satori ASMR (@KarunaASMRtist) January 13, 2020
Social media presence
Karuna is quite active on several popular social media platforms, as this is very important for her career as a social media personality. She launched her Twitter account in September 2018, and has so far gathered more than 6,600 followers and tweeted over 620 times. Her Instagram account is followed by more than 30,000 people while she has uploaded nearly 500 pictures onto it – she has a Facebook profile as well, but seems to be using it just to keep in touch with her friends and family.