Who is Katie Leung?
Popular British actress Katie Leung was born in Dundee, Scotland, on 8 August 1987, meaning that her zodiac sign is Leo. She has nearly 30 acting credits, and is perhaps known best for portraying Cho Chang in the Harry Potter film series, especially in the 2005 family fantasy adventure "Harry Potter and the Goblet of Fire", which was also her debut film appearance. The film was directed by Mike Newell, based on J. K. Rowling's books, and starred Emma Watson, Daniel Radcliffe and Rupert Grint. It follows Harry Potter as he's competing in a dangerous tournament, and the movie won 13 of its 57 award nominations, including an Oscar nomination for Best Achievement in Art Direction.
Katie's currently shooting for the upcoming episodes of the series "Nightsleeper" and "Annika", as well as recording for new episodes of the animated series "Arcane".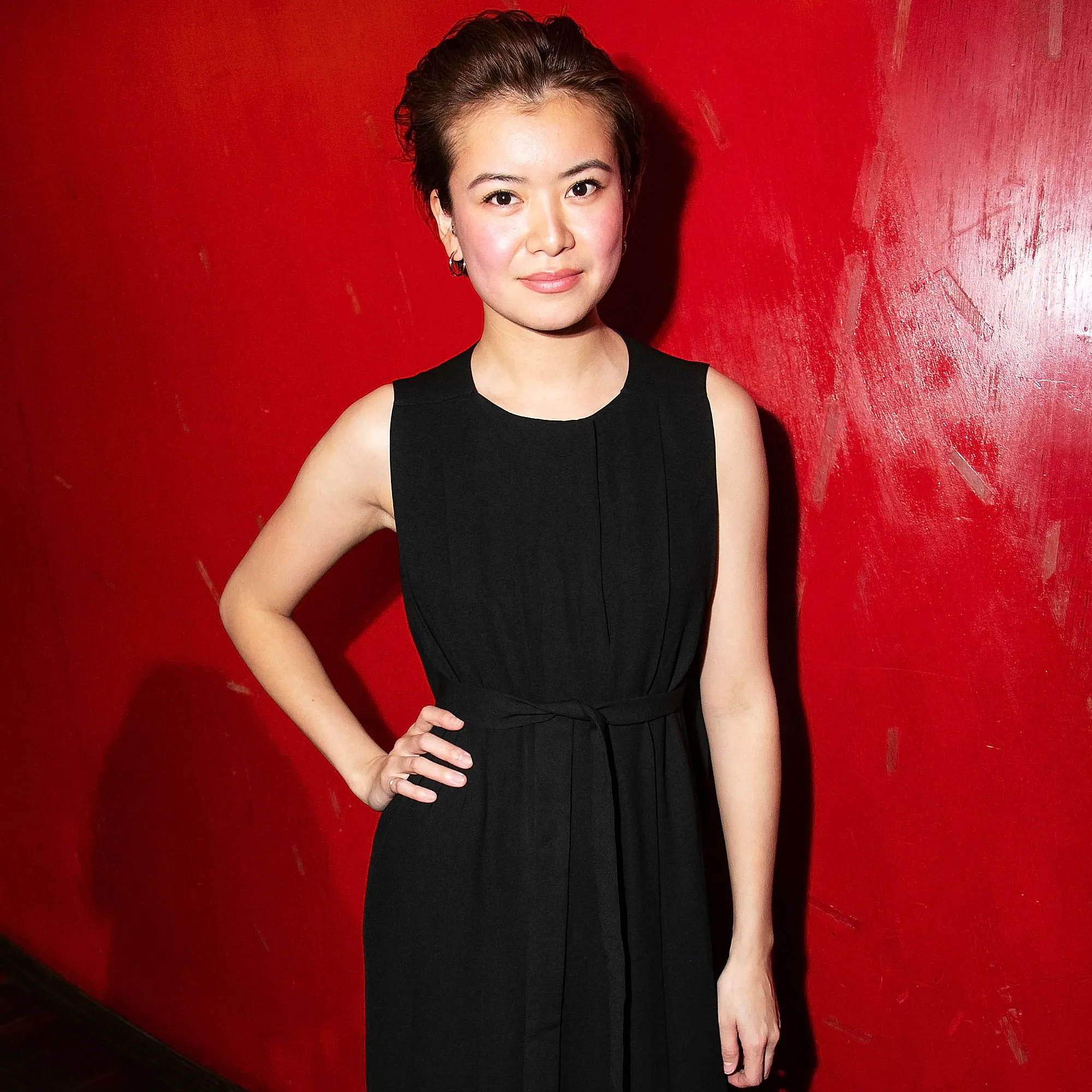 Education and early life
Katie was raised by her Chinese father Peter Leung and Chinese mother Kar Wai Li; her mother was a banker and her father a restaurateur and businessman, and they divorced when Katie was three. Katie's mother then returned to Hong Kong and Katie stayed in Scotland with her father and stepmother, as well as with her siblings Jonathan, Darren and Nichole.
Katie's father's business expanded as she was growing up, and he opened stores in a number of British cities, which meant that the family often travelled together. She studied at Hamilton College in South Lanarkshire, Scotland, and fell in love with acting during her time there; some of Katie's other interests during her teenage years were dancing, practicing Muay Thai, and singing.
She was 17 when her father encouraged her to attend an audition for "Harry Potter and the Goblet of Fire"; Katie waited in line for four hours, and was called back two weeks later, beating more than 3,000 other girls for the role. She's described the audition as one of her fondest memories as both her mother and father went with her even though they were divorced.
Katie then focused on acting and didn't pursue a college degree; she did, however, hone her acting skills at the Royal Conservatoire of Scotland. She chose to enroll at college years later, and graduated from Edinburgh College of Art with a Bachelor's degree in photography; she then also graduated with a Bachelor of Arts degree in acting from the Royal Conservatoire in Scotland.
Roles in TV series
Katie's TV series debut was playing Hsui Tai in the 2008 episode "Cat Among the Pigeons" of the critically acclaimed crime mystery "Poirot", and in 2013, she played Ying in two episodes of the popular crime mini-series "Run", which starred Nav Sidhu and Katharina Schuttler, and was created by Jaimie D'Cruz and Adam Dolman. It follows the lives of four people of the streets, and the mini-series won four of its five award nominations.
The year 2014 saw Katie play Jia-Li Gerard in the episode "The Prize of Colonel Gerard" of the crime mystery "Father Brown", and the same year saw her star as Mei Ashley in all four episodes of the drama "One Child".
In 2018, Katie played Lau Chen in eight episodes of the crime thriller "White Dragon", which starred John Simm and Antony Chau-Sang Wong, and follows professor Jonah Mulray whose world's been turned upside down now that his wife's died in a car crash; the film was nominated for a single award. Katie was then cast to play and voice characters in an episode or two of the drama "Chimerica", the animated family drama "Moominvalley" (voice role), and the thriller mini-series "The Nest".
In 2022, she starred as Ash in all nine episodes of the mystery science fiction "The Peripheral", which also starred Chloe Grace Moretz and Gary Carr, and follows a woman who's discovered a connection to an alternate reality.
Since 2021, Katie's been playing DC Blair Ferguson in the popular crime mystery "Annika", which stars Nicola Walker and Jamie Sives, and was created by Nick Walker. It follows the leader of the Marine Homicide Unit Annika Strandhed, and the series has been nominated for only a single award.
Roles in movies
Katie didn't appear in any other movies while shooting for the Harry Potter franchise; the year 2017 saw her play Nurse in the critically acclaimed crime comedy "T2 Trainspotting", which won six of its 14 award nominations.
Also in 2017, she played the lead character Fan in the action thriller "The Foreigner", which starred Jackie Chan and Rufus Jones, and was directed by Martin Campbell. It follows a businessman whose daughter's been killed, while he's now seeking vengeance; the movie was nominated for a single award.
The year 2018 saw Katie appear in both the short comedy "Leading Lady Parts" and the short fantasy "The Feast"; in 2020, she starred as The Thief in the short animated drama "The Promise" (voice role), which also starred Olivette Cole-Wilson and Shobhit Piasa, and was written and directed by Chi Thai. It's an adaptation of New York Times' Best Illustrated Book of the Year, and the film was nominated for two awards.
Katie's since appeared in only a single movie, playing Natasha in the 2021 romantic crime comedy "Locked Down".
We can't wait to see you at tomorrow's world premiere screening at the Prince Charles Cinema! 🎆🎇🎆 Actress Katie Leung…

Posted by The Feast on Monday, April 2, 2018
Other credits
Katie voiced Cho Chang in the 2007 video game "Harry Potter and the Order of the Phoenix", and the 2009 "Harry Potter and the Half-Blood Prince", and she also voiced a character in the 2022 video game "Lego Star Wars: The Skywalker Saga".
Katie's two most recent talk-show appearances have been in "Lorraine" and "HBO First Look".
Awards and nominations
Katie and Daniel Radcliffe were nominated for a 2008 MTV Movie Award for Best Kiss, in "Harry Potter and the Order of the Phoenix".
Love life and relationships
Katie's amongst the most secretive actresses, as she's yet to speak in public about her love life, however, it's known that she gave birth to her son Wolf on 31 October 2022, but no details have been disclosed about the boy's father; it's widely believed that Katie's today single and is no longer romantically linked to Wolf's father, but this hasn't been confirmed.
It's believed that she was in a relationship with Leo Ku in 2008; he's a Hong Kong pop singer and is 15 years her senior. It's also believed that she dated American recruitment consultant Eric Caira in 2013, but this hasn't been confirmed either.
Katie seems to be unattached as of August 2023, and has a son with a former boyfriend.
Interesting facts and hobbies
Katie's revealed that, following her kiss with Daniel Radcliffe in "Harry Potter", several hate websites were created, filled with racist messages which deeply upset her; she also revealed that her publicist advised her to deny what was happening, if she were to be asked about it by interviewers.
The magazine "The Scotsman" named her both Hottest Scotswoman and Most Stylish Female in 2007; Katie was then also featured in the magazines "Evening Standard" and "Teen Vogue".
She's passionate about art and wanted to study art and design while shooting for "Harry Potter and the Order of the Phoenix"; she eventually decided to postpone college until she was done with "Harry Potter".
Over 360,000 people are following Katie on Instagram today, and she's posted close to 500 pictures and videos onto the network; most of her content shows her during her everyday life.
One of Katie's favorite actresses is Maggie Cheung, and some of her favorite movies include "In the Mood for Love", "Police Story" and "Days of Being Wild".
Appearance and net worth
Katie's age is 36. She has black hair and brown eyes, is 5ft 4ins (1.64m) tall and weighs around 120lbs (55kgs).
Katie's net worth's been estimated at over $5 million as of August 2023.