Erin Napier is an American reality television star, known for her appearance in the HGTV home renovation reality series, "Home Town", as half of the husband and wife duo who hosts the series.
The premise of "Home Town" follows Ben and Erin Napier as they renovate homes in the Mississippi area of their hometown, Laurel, and proved to be quite a popular show among the network's audiences. The series premiered in 2016, and has remained on air now for three seasons which earned a warm reception from viewers.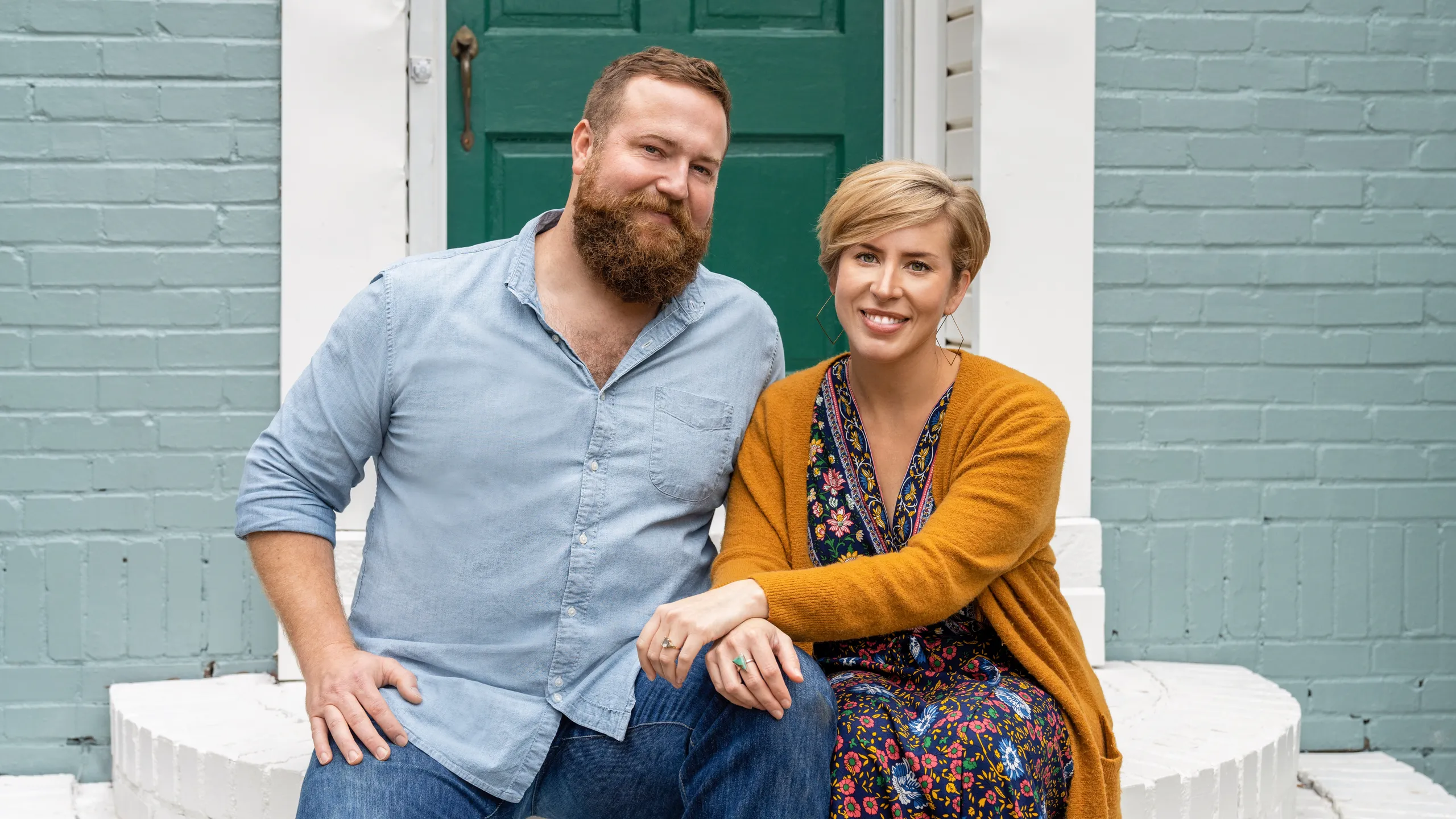 The stars of the show, Ben and Erin, have become well-known faces on television since making their debut in 2016, and have appeared in numerous other shows as well, including "Brothers Take On New Orleans", "Rachel Ray", and the series "Today".
With their fame and renown growing among the viewers and fans of reality television, more and more people have been expressing an interest in the Napier duo, as they seem curious about knowing more about the husband and wife, Ben and Erin.
For those interested in knowing more about Erin, and taking a look at the latest health updates going on in her life, we've taken the liberty of learning more about the duo behind "Home Town".
As some might already be aware, Erin has suffered from a mysterious medical condition that's plagued her for most of her life, even preventing her from conceiving children. Fortunately, Erin recently overcame her struggle, giving birth to two young children in the process. For those interested in knowing more, we've looked into the mysterious illness that bothered Erin Napier, in the hopes of keeping her most dedicated followers up to date.
What To Expect?
As we dive into this discussion, we will begin by taking a look at the mysterious disease that Erin suffered from, attempting to learn as much about it as possible. Following this, we'll close the discussion by detailing how Erin overcame her difficulties, and share the positive results arising from Erin's victory.
Erin's Mysterious Illness
While the happy couple always appears ever so joyful on our screens, so eager to invite the audience into their home and town, the Napier's have kept a dark secret from the world, as they hoped to keep Erin's lifelong struggle private.
However, with the release of her book "Make Something Good Today", a personal memoir of her struggles and difficulties, Erin revealed that she's been suffering from a mysterious illness for many years – as a family, the Napiers have long dreamed of raising children, but their hopes were diminished after they learned that Erin suffered from a rare medical condition that causes her internal organs to be bound together.
As can be expected, this caused Erin to live with episodes of severe pain, and she suffered from various complications caused by her condition. The disease is so rare that when Erin first went for diagnosis, doctors were too puzzled to provide a plausible explanation.
Erin's symptoms included episodic periods of pain, specifically localised in the abdominal area, paired with mild fevers. Quite often, the pain would be extremely debilitating, leaving Erin bed bound for weeks at a time.
Erin later revealed that the episodes started when she was nineteen, around the time she began dating her high school sweetheart and varsity love interest, Ben Napier, whom she would later marry. In the beginning, both Ben and Erin expressed deep concern for her illness but would only learn the cause of her disease after several visits to specialist doctors.
As would be revealed to Erin, she suffered from a perforated appendix back when she was 19, which most likely went undiagnosed and so untreated. The problem escalated over the course of several years, and following invasive surgery, it was discovered that Erin's appendix formed scar tissue that continued to grow, much like cancer.
After suffering from the debilitating pain for many years, Erin mentioned in her memoir that she developed mental health issues, became obsessed with the disease, and was overwhelmed with anxiety and fear related to a pessimistic diagnosis. Fortunately, after undergoing surgery, Erin's fears were stilled.
Erin's Health Update
Although there was no known cure for Erin's illness, she nonetheless overcame its difficulties, and with the help of medical treatment, most of the discomfort is a thing of the past, and she's been able to move on with her life, celebrating the living she is carving out with her husband, best friend, and co-host, Ben. In fact, things took a drastic, but certainly joyful turn in 2017 when Erin shared news of her pregnancy.
On Mother's Day of 2017, Erin gave birth to her and Ben's oldest daughter, Helen. Then, in 2021, Erin shared even more good news with her fans, followers and viewers of "Home Town", when Erin announced that she was expecting her second child. After several years of being afraid that they'd never share in the joy of parenthood, or be able to raise a family, the Napiers welcomed two healthy children into the world.
In May 2021, Erin gave birth to their second daughter, Mae, and from all recent reports about the couple, they can't seem to be any happier together. While Ben and Erin's careers keep moving forward, so their little family continues to grow.
Conclusion
If you are curious about Ben and Erin Napier's latest renovation project, or might simply be interested in the personal lives of the two hosts, then feel free to catch the latest episodes of "Home Town".
As for the Napiers, we, along with all of their adoring fans and viewers, wish them nothing but the best for the future.