In 1992, at the tender age of 10, Britney Spears showcased her remarkable vocal talents for the first time in the iconic singing competition, "Star Search". Her journey continued with a memorable stint on The Mickey Mouse Club, leading to a pivotal moment in 1997 when she inked a recording deal with Jive Records. It was from there that she went on to create a series of chart-topping hits that left an indelible mark on the music industry.
Many think that young musician Sophie Fatu could follow in her footsteps, and become just as big a star as Britney. She's got heaps of talent and charm, so it's easy to see why her fans think she has a bright future.
Will we soon have another star of that caliber in Sophie Fatu? Let's look at this youngster's rise to fame.
What To Expect
As we take a closer look at Sophie and her ever-growing career, we'll see that this young lady is clearly a star in the making. Whether or not she'll follow in Britney Spears' footsteps remains to be seen, but her fans hope she'll have a happier story than the "Toxic" singer.
Starting Young
Sophie made her debut on "America's Got Talent" during Season 13, capturing hearts as an adorable 5-year-old. Her remarkable audition marked an historic moment, as she became the youngest contestant ever to grace the show's stage. Her rendition of Frank Sinatra's classic "My Way" served as a catalyst for what has since blossomed into a remarkable singing and acting career for the now 10-year-old prodigy.
Sophie Fatu was welcomed into the world by her parents, Brandon Volz and Victoria Fatu on 14 November 2012. Her father Brandon is not only a fitness expert, but also the founder of CorrectiveX. In a similar vein, her mother, Victoria Fatu, boasts a career as a musician, and has garnered acclaim as an award-winning concert pianist based in Los Angeles.
Within her family, Sophie shares her world with two siblings. Her younger brother, Mark Fatu, also possesses a passion for singing, while her older sister, Vivienne Fatu, has found her niche as a vlogger.
Notably, Sophie's mother Victoria brings her expertise as an accomplished concert pianist and singer to the forefront, taking on the role of curating her daughter's social media accounts. Victoria has showcased her musical talents by performing compositions famously created by the renowned composer Pyotr Ilyich Tchaikovsky.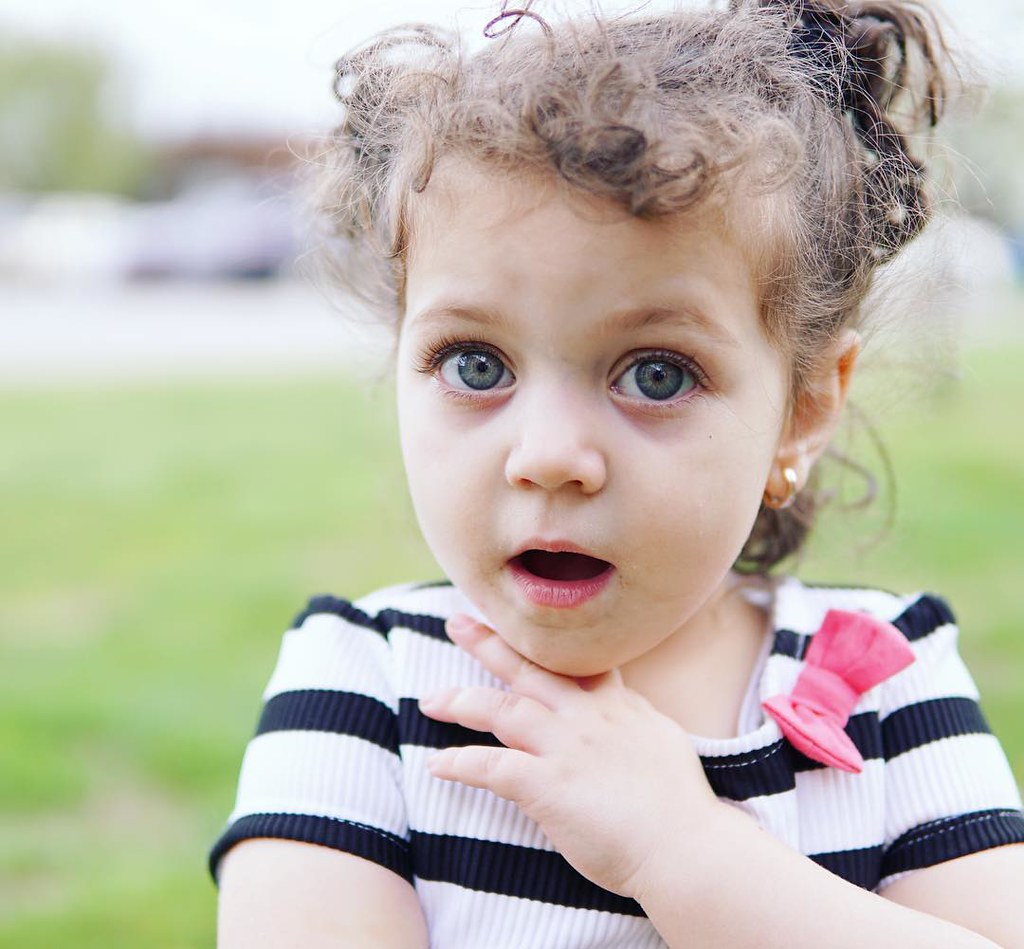 Entry Into Showbiz
Sophie embarked on her journey in the world of entertainment as a child model, collaborating with well-known brands such as ModerneChild and Kardashian Kids.
In 2017, Sophie's rendition of Frank Sinatra's "My Way" took the internet by storm, catapulting her into the spotlight. She shared her musical talents through cover videos on her victoriafatu YouTube channel, amassing an impressive following of over 460,000 subscribers.
Notably, her rendition of "Fly Me to the Moon" alone has garnered a staggering 3 million views. Her talents caught the attention of television audiences, leading to appearances on season 3 of "Little Big Shots" and season 13 of "America's Got Talent."
Sophie's musical journey began at the tender age of four, and she gained recognition when she graced NBC's "Little Big Shots" stage alongside host Steve Harvey. Her internet fame soared when she uploaded her enchanting covers of Sinatra classics. At the remarkable age of five, she received an invitation to perform "Fly Me to the Moon" on "The Ellen DeGeneres Show."
As most of her fans know, Sophie showcased her talents as a contestant on "America's Got Talent" during season 13, although her journey on the show concluded during the Judge Cuts phase. Her adorable presence on the "AGT" stage in 2018 left both the audience and judges captivated.
Interestingly, even Simon Cowell expressed his admiration for her performance and playfully entertained the idea of Sophie being a potential girlfriend for his son, Eric. Her captivating rendition of "New York, New York" during the Judge Cuts round resulted in an endearing moment involving Eric, who happened to be visiting the set at the time.
The charming exchange left Eric feeling a tad embarrassed, and he scurried away from the spotlight. In April 2020, Sophie's Instagram account, managed by her mother Vicky, humorously mentioned that they were still waiting for a call from Eric.
Notable Performances
Following her rise to fame on "AGT", Sophie had the pleasure of performing alongside fellow contestant Sal Valentinetti at the Westbury Theater in New York in 2019. The dynamic duo presented an enchanting rendition of holiday classics; Sophie also fulfilled numerous requests by releasing a vibrant cover and accompanying music video for "You'll Be Back" from the musical "Hamilton."
Her YouTube channel has since soared, accumulating millions of views, thanks to her spirited cover performances spanning various genres.
In 2019, Sophie achieved another remarkable milestone by releasing her EP entitled "Love is…" The recording took place at none other than Capitol Studios, the very same studio frequented by legends such as Frank Sinatra.
A captivating documentary chronicling the making of the EP found its home on YouTube. Impressively, Sophie was a mere six years old when she recorded this EP, securing her status as the youngest artist to ever record at Capitol Studios.
The release of "Love is…" faced a brief delay due to a cyber attack that resulted in the deletion of her Facebook page.
However, Sophie's resilience prevailed. She collaborated on the EP with Chuck Berghofer, a musician renowned for his work with legends including Sinatra, Elvis Presley, Peggy Lee, and Ray Charles. "Love is…" comprises six songs paying homage to some of Sophie's most significant vocal influences, and her exceptional talent shines brightly on each and every track.
Omg!!!! #Repost America's Got Talent・・・Backstage before @sophiefatu jumped right into our hearts. #AGTDresses for Sophie's tour and appearances provided by Ju Petitpop

Posted by Sophie Fatu on Saturday, June 16, 2018
A Budding Actress
Sophie's talents extend beyond her remarkable singing career; she has also made a significant mark in the world of acting. In 2020, she joined the cast of the hit series "Will & Grace," portraying the role of Will's daughter, showcasing her versatility as an actress.
Sophie's acting career gained momentum with a memorable appearance in a Big Lots holiday commercial in November 2019. She soon landed her first Barbie commercial, promoting the magical lights unicorn toy, and later took the spotlight in a second Barbie commercial.
The year 2020 brought another exciting opportunity, as Sophie lent her voice to Automated Dialogue Replacement (ADR) in the feature film "Last Looks," in which she shares the screen with acclaimed actors Mel Gibson and Charlie Hunnam.
Sophie's vocal prowess shone brightly as she delivered a beautiful cover of "The Prayer" in late January 2021, alongside her vocal coach Cody Jay. Notably, she also released a music video for her lively cover of "Goody Goody" by Frankie Lymon, exuding the infectious energy reminiscent of Shirley Temple.
Also, Sophie had the honor of being a special guest on the "Not-Too Late Show" on Sesame Street, sharing delightful moments with the beloved character Elmo, and even receiving a cookie from the iconic Cookie Monster himself. Sophie generously shared behind-the-scenes glimpses of her dedicated rehearsals with her vocal coach, fine-tuning her rendition of "Reckless Love." The long-awaited beach-themed music video for the song was released in June, further showcasing her artistic talents.
In 2022, Sophie marked her debut on the silver screen with a role in the movie "Last Looks", and also made a cameo appearance in "Chip 'n' Dale: Rescue Rangers."
Conclusion
Sophie's unwavering dedication to her craft has continued unabated since her appearance on "AGT". Despite just starting third grade, her list of accomplishments in her career rivals that of performers far beyond her years. With the promise of even greater achievements on the horizon, this young "AGT" sensation has captivated our attention, and we eagerly anticipate what remarkable feats she'll achieve next.