Daniel Richard Goddard is an Australian-American actor and model, perhaps easiest to recognise from his role as Cane Ashby in the popular daytime soap opera "The Young and The Restless".
He may also be recognised for his starring role as Dar in the "BeastMaster" series, a remake based on the 1982 film "The BeastMaster", which aired in 1999 and 2000, and was filmed in his home country of Australia.
The #Beastmaster days! #FlashBackFriday #fbf #yr #homeandaway @YRInsider @cbsdaytime #lane #teamcane pic.twitter.com/TzLxgUHQXh

— Daniel Goddard (@DanielGoddard) July 18, 2014
However, despite the 51-year-old actor's burgeoning career, most of his fans and followers have come to know Goddard from his role in the daytime soap opera which is also his biggest claim to fame. The character he portrays in "The Young and The Restless" is somewhat of an antagonist, and although not particularly a constant feature of the soap opera, Daniel remained a member of the cast for twelve years.
With his departure from "The Young and The Restless" in 2019, many of his fans have been wondering what the Australian-American actor is up to now, especially considering that he earned his American citizenship in 2021.
Will his fans and followers see more of him on television, or perhaps in film? Perhaps only time can tell, but with so many people interested in Daniel Goddard's fate, it seemed only fitting that we keep his adoring public informed on the recent changes in Daniel's life.
Of course, there might also be a few details about Daniel that his public might not be aware of, as we hope to answer all the questions, and more, that fans might have about Goddard's plans for the future.
What To Expect
As we dive into exploring the latest details about Daniel Goddard's life, we will briefly take a look at his early life, followed by a look at his career and the success Daniel attained. Following this, we will conclude the discussion by taking a look at Daniel's recent endeavours.
A Star From Down South
Born as Daniel Richard Goddard, on 28 August 1971, in Sydney, New South Wales, Australia, Daniel spent most of his youth in Australia, but unfortunately, little is known about his early life, and as such there is hardly anything to report.
All that is known about Goddard is that he discovered his passion for theatrical arts later in life while attending college. Initially, Goddard attempted to complete a degree in finance, though didn't complete his college education, as he changed his interest to acting.
Goddard enrolled at the Ensemble Actors Studio where he began studying acting, and landed his first role in an Australian soap opera, in the long-running "Home and Away" in 1995, playing the role of Eric Phillips. Goddard maintained the role for 10 episodes, earning him recurring credit.
However, while this and a few uncredited theatrical roles marked the beginning of Daniel's career, at least as an actor, he previously gained notice as a male model. His career, modelling for the likes of Dolce and Gabbana and Calvin Klein, is what took Goddard to Hollywood in the first place.
While he only later developed an interest in acting, it seemed clear that Daniel possessed talent that caught not only the interest of casting agents in Tinseltown, but also the fascination of the public.
With his new found fame began growing and creating opportunities for the ambitious actor, Daniel earned more roles in television and film. In 1999, Goddard was cast in the role of Dar in "BeastMaster", the first of several iconic mentions among his repertoire of credits, which he maintained until the completion of the series in 2002.
Concurrently, Daniel earned an uncredited role in the 2001 film "South Pacific", followed by appearances in "Dream Warrior" in 2003, and an appearance in the series "Wild Card" in 2004. Later that year, Goddard starred in the beloved crime series "Monk", portraying the role of Evan Corker. Then in 2006, Daniel appeared in the television film "Lightspeed" before earning his claim to fame on the set of "The Young and The Restless" in 2007.
Daniel's contract with "The Young and The Restless" ended in 2019, following 12 years on our screens as the villainous character Cane Ashby, though during this time, Daniel also earned a couple of other roles.
Among the more noteworthy credits Daniel appeared in since then include a starring role in the romantic film "Immortally Yours", which may be known better as "Kiss of the Vampire". The film was directly released on DVD in 2009, and that same year, Daniel also starred in the film "The Perfect Sleep".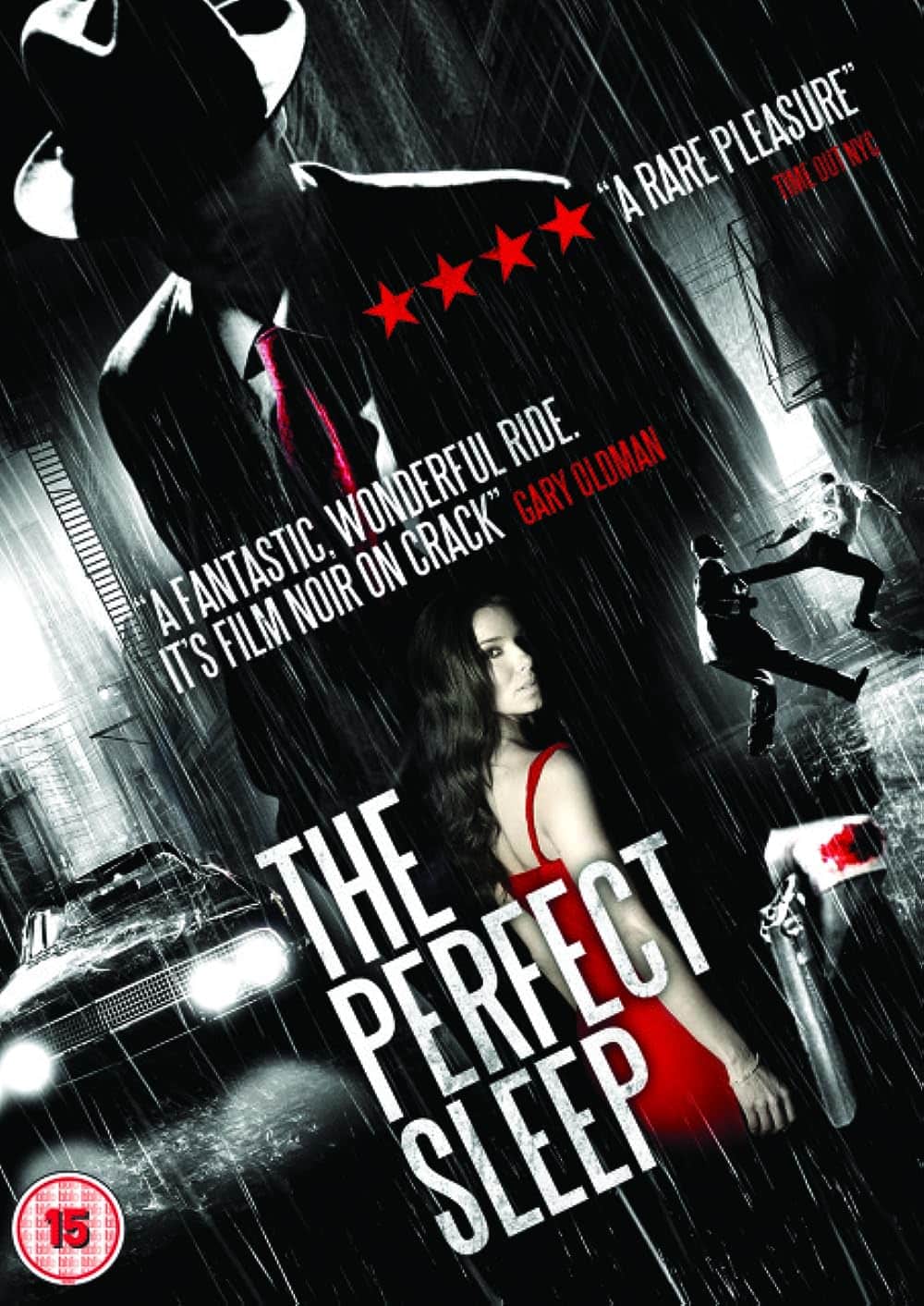 Soon, however, Daniel would become a familiar face in many homes across the US, earning notice for his spectacular performance as Ashby, and becoming the obsession of every housewife. Although Daniel may have stolen a few hearts in "The Young and The Restless" as an attractive antagonist, in real life the man is a loyal father and husband, dedicated as much to his family as he is to his art.
Daniel married Rachel Marcus in February of 2002, and they've remained happily together for the past 21 years, welcoming children born from their union. Daniel's oldest child and son was born in 2006, though his identity was withheld from the public for privacy reasons. Another son was born to the Goddards in December 2008, but again the family kept the details private.
Where Is Daniel Goddard Today?
In 2019, on 26 November, Daniel took to social media to share the sad news of his departure from "The Young and The Restless" with his many fans and followers, declaring that day the last day he would be setting foot on the soap opera's set. Although sad to see him going, fans wished him the best but could not help but express their curiosity about how Ashby will be leaving the show, and what prompted Goddard, or the producers, to leave the series completely.
Although Dniel was short of all the answers, it seemed clear that the actor only intended to keep his public informed, of course, without the possibility of revealing too many spoilers. Regardless, Daniel confirmed that he was let go from the set, just as fans and viewers speculated ahead of time.
It seemed rather obvious that Cane Ashby's journey in "The Young and The Restless" was coming to a final conclusion, though fans kept up their hopes for the character's possible return. Unfortunately, it was as unlikely then as it is even now, as Daniel might never return to the set of "The Young and The Restless".
When asked what led up to these events, Daniel simply responded by saying that the producers wrote out Lily and Neil's characters, and without them there simply would not be any room for Cane's character. Daniel continued by stating in a farewell post that it's a part of life, and that he plans to move forward with his life.
Of course, the actor expressed his gratitude for the kind reception he enjoyed appearing in "The Young and The Restless" for 12 years, and emphasised how much of an honour it has been for him to be part of the soap opera's family.
Moving on with his life, and with his mainstay reason for remaining in America no longer the obligation it once was, Daniel moved back to Australia, where he awaits future roles. As always, the actor said that he will perhaps return to American television in the future, but for the time being, wanted to spend time with his wife and family in Australia.
Since his departure, fans have eagerly awaited his return to the popular soap opera, but according to Daniel, during a 2020 candid interview said that the odds of returning to "The Young and The Restless" are extremely slim. However, Daniel expressed his eagerness to return, but added that the writers would have to completely rewrite the current plot. Thus, Daniel's return might not happen anytime soon.
For now, Daniel seems content with spending time with his family, and enjoying the occasional reunion with some of his fellow stars from "The Young and The Restless", though it seems as if Daniel decided to retire from acting.
Today, Daniel owns and operates a digital application called Dysko, previously known as BILDBORD, which allows fans to connect with their favourite soap opera stars, as well as discuss the latest episodes with like-minded viewers and fans.
Daniel and his partner, fellow actor Bryton James, launched the application in 2020, and it has since remained online enjoying relative popularity.
Conclusion
As Daniel Goddard returned to Australia and for now seems to have retired from acting, we, as much as all his adoring and dedicated fans and followers, wish him and his family nothing but the best, and hope that his newfound interest as an entrepreneur will enjoy success.
If soap operas are your much-needed dose of daily entertaining drama, then feel free to catch the latest episodes of "The Young and The Restless", or any other of Daniel's title that might pique your interest.