• Dominick Wright is an American actor and stuntman, best known for being the son of the late American rapper Eric Lynn Wright, known better as Eazy-E.
• He was born in Los Angeles in the first half of the 90s and is believed to be a Gemini.
• He has one biological sister and nine half-siblings from his father's relationships.
• Dominick is an actor and stuntman and has appeared in numerous plays, films and TV series.
• He is believed to be either 29 or 30 years old, is 6ft 1ins (1.85m) tall and has a net worth of over $200,000.
 
Who is Dominick Wright?
Dominick was born in Los Angeles, California USA, in the first half of the '90s – his exact date of birth hasn't been disclosed, but his zodiac sign is believed to be Gemini, and he holds American nationality. He's an actor and stuntman, but probably known best for being a son of the late American rapper Eric Lynn Wright, known better as Eazy-E.
Early life and education
Dominick was raised in Los Angeles solely by his mother Tomica Woods, as his father passed away not long after he was born. Dominick has one biological sister, Daijah, who was born six months after Eazy-E had passed away, and they have nine half-siblings from their father's relationships with seven women.
Dominick became interested in acting while still attending a local elementary school; he was advised by the school's drama teacher to join his drama club, and has been acting virtually ever since. Dominic appeared in numerous plays performed both at his elementary and later high school, and upon matriculating around the year 2010 didn't enroll at college, but chose to pursue his acting career.
Dominick's acting career
Dominick made his debut film appearance in 2010, when cast to star as Derrick Rhodes in the short comedy "Total Rewrite", while the following year saw him play Moses in the drama movie "Count on Me". It was written and directed by Uzoma Dike, starred Tiffany Roxanne Barrett, Travis Branch and Lionel Anthony Cook, and follows Mel and Mike who are trying to help their alcoholic friend Morris stop drinking.
Dominick appeared in three short movies in 2011: "Loyal Betrayal", "Good Fortune" and "The Fairy Prince…?", and the following year saw him make his debut TV series appearance, playing Derrick Rhodes in the comedy "Indiewood". Also in 2012, Dominick starred as Pete in the short drama film "God Said No", written and directed by Jason Heffner, and which also starred Damien Colletti and Rachel Mazzagatti; it follows Benjamin and Katherine who have been friends since childhood, and have now become lovers; they have both fallen ill with the same disease, however, Ben lives while Kate dies, and he's now asking God to switch their places.
Most recently, in 2015 Dominick played Curtis in the action thriller movie "Mistaken", while he's currently shooting for the upcoming short movie "Dante's L. O. G.: Chronicles of an Assassin".
Credits as a stuntman
Dominick has performed stunts in three movies: the 2010 short comedy "Total Rewrite", the 2011 short crime "Loyal Betrayal", and the 2015 action thriller "Mistaken".
Love life and relationships
Dominick's highly secretive when it comes to sharing the details of his love life with his fans, and hasn't spoken of any women or men whom he has perhaps been with. This is mostly why there are various rumors circulating the internet, concerning both his sexual orientation and his current relationship status.
Some of his fans believe him to be gay, claiming that this is why he hasn't spoken of the women whom he has dated; a fan has also claimed to have seen Dominick spending time with a man who is perhaps his boyfriend, but no evidence has been provided to support these claims, nor has Dominick addressed the rumors.
There are also those who believe that he's today in a long-term relationship with a non-celebrity American woman, and that he simply prefers to keep her away from the media's attention; this hasn't been confirmed either.
As of May 2022, Dominick seems to be single, hasn't married and doesn't have children.
Hobbies and other interests
Dominick's a huge fan of motorcycles and has several, all of which can be seen featured in his Instagram pictures.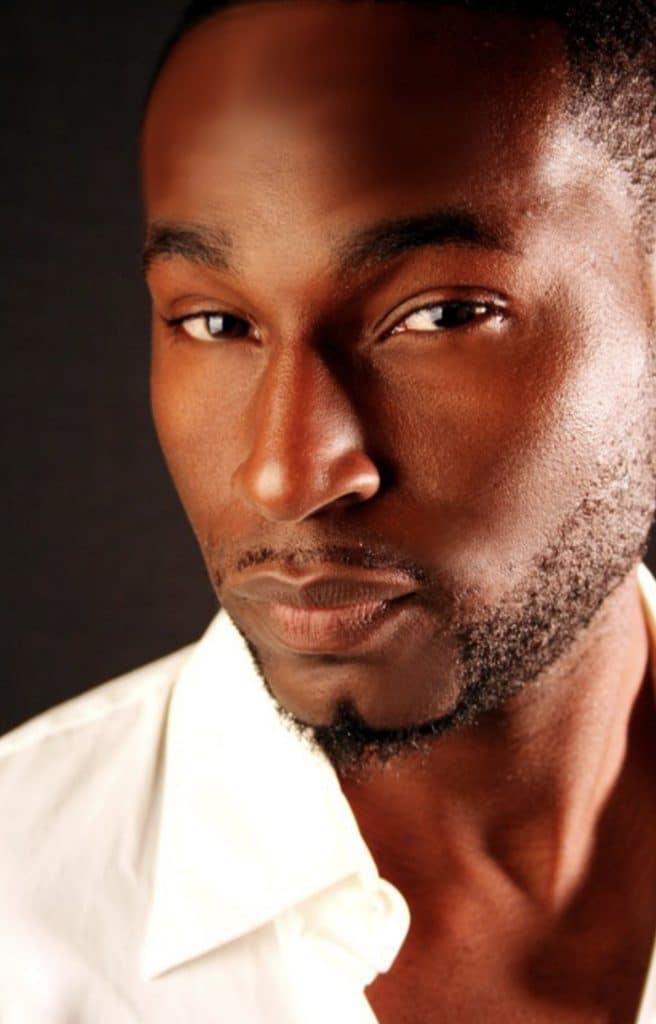 He's into travelling, and has been to several US states, mostly traveling on his motorcycle; he has also flown to a couple of European countries, while his dream travel destination seems to be Berlin, Germany.
Dominick's physically highly active, and has multiple training sessions at the gym every week, thus his muscular body; he also often plays basketball and football with his friends.
He likes to play video games in his spare time – his favorite is "Rocket League".
Dominick's a fan of Hollywood movies – his favorite actors are Vin Diesel and Paul Walker, while a couple of his favorite movies include the franchise "Fast and Furious", "Pitch Black" and "xXx".
Age, height and net worth
Dominick is believed to be either 29 or 30 years old. He has short black hair and brown eyes, his height is 6ft 1ins (1.85m) and he weighs round 200lbs (90kgs).
As of May 2022, Dominick's net worth stands at over $200,000, while his father's net worth at the time of his death, was estimated at more than $8 million.
Who was his father Eazy-E?
Eric Lynn Wright was born in Compton, California USA, on 7 September 1964 – his zodiac sign was Virgo, and he held American nationality. He's perhaps still remembered for having been the lead rapper of the American hip hop group N. W. A., and for having founded his own record label Ruthless Records.
He was raised in Compton by his mother Kathie, who was the administrator at a local elementary school, and his father Richard Wright who was a mailman; Eric dropped out of school when he was 16 years old, but eventually completed his GED tests.
He made money by selling drugs during his teenage years, and had apparently amassed over $250,000 by the time that he was 22; it was around that time that one of Eazy-E's cousins was shot and killed, and he thus chose to stop dealing drugs, and try to succeed as a rapper. He went on to invest the majority of his money into Ruthless Records, of which he owned 80 percent, while the late American music manager Jerry Heller owned 20 percent.
Eazy-E, Ice Cube, Dr. Dre, and Arabian Prince founded N. W. A., and released their debut album "N. W. A. and the Posse" on 6 November 1987; it was eventually certified Gold. Eazy-E also worked on his solo career and released his debut album "Eazy-Duz-It" in the following year, comprising 12 songs; the album was a huge success, selling more than 2.5 million copies in the US, and peaking at #41 on the Billboard 200 Chart.
N. W. A. continued without Ice Cube after he quit in 1989, and they released their albums "100 Miles and Runnin' in 1990, and "Niggaz4Life" in the following year. After Eazy-E brought Jerry Heller to be the group's manager, they began to split up; American music executive Suge Knight, a close friend of Dr. Dre, threatened Eazy-E by telling him that he knew where his 'baby mama stays', until Eazy-Z signed his bandmates' releases from N. W. A.
Eazy-E married Tomica Woods on 14 March 1995; 12 days later, he died from complications caused by HIV/AIDS.