Who is Liam Cunningham?
Irish actor Liam Cunningham was born in East Wall, Dublin, Ireland, under the zodiac sign Gemini on 2 June 1961. He has 114 acting credits, and is perhaps known best for portraying Davos Seaworth in 42 episodes of the action adventure series "Game of Thrones", which is widely recognized as one of the best series of all time. It was based on the books by George R. R. Martin, aired from 2011 through 2019 and starred Kit Harington, Emilia Clarke and Peter Dinklage; it follows the lives of members of nine noble families fighting to control the lands of Westeros, and the series won 389 of over 1,000 awards for which it was nominated.
Liam's currently shooting for the upcoming movies "Squadron 42" and "El Problema de los Tres Cuerpos", as well as for the series "3 Body Problem".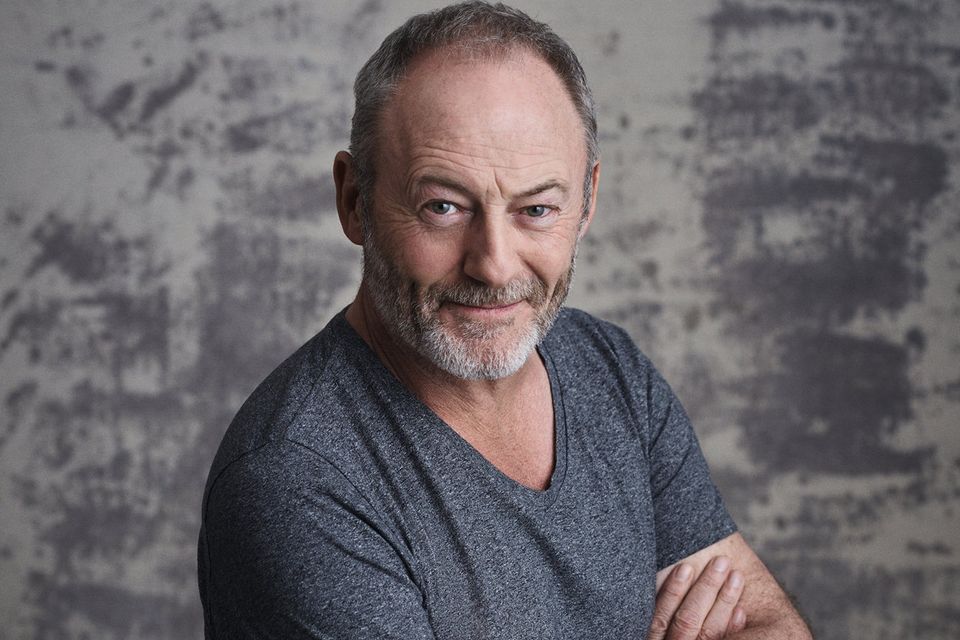 Education and early life
Liam was raised in East Wall alongside his brother and three sisters, by their mother Kathleen and father Michael Cunningham; Liam can't usually be heard speaking about his family in public because he respects their privacy.
He studied at a local high school in Dublin, but wanting to financially support himself, Liam quit aged 15 and became an electrician; he went on to spend three years in Zimbabwe in the '80s, working as an electrician at a safari park.
Liam realized that he had grown bored of being an electrician upon his return to Ireland, and decided to try out acting; his debut was appearing in a production of "Studs" at London's The Tricycle Theatre.
Roles in movies
Liam's debut film role was playing Policeman in the 1992 adventure family fantasy "Into the West", which starred Ellen Barkin and Gabriel Byrne, and was directed by Mike Newell. It follows Grandpa Ward who's given his grandchildren a horse which he has found, but it's now been stolen from them; the film won five awards. A couple of Liam's following roles were in the 1994 family adventure "War of the Buttons", and in 1995 the thriller "Undercurrent" and the  family fantasy "A Little Princess".
In 1996, he played Phillotson in the popular romantic drama "Jude", which starred Kate Winslet and Christopher Eccleston, and was directed by Michael Winterbottom. Set in the late 19th century England, the movie follows Jude who wanted to attend university but instead married young and became a stonemason, and the film won five of its 11 award nominations. Some of Liam's notable performances in the remainder of the '90s were in the 1997 comedy "The Life of Stuff", the 1998 romantic drama "Falling for a Dancer", and the 1999 biographical drama "RKO 281".
In 2001, he portrayed John Wyndham in the romantic drama "The Island of the Mapmaker's Wife", which also starred Eric Jorrin and Roland Gift, and was written and directed by Michie Gleason; it follows collector of antique maps Finley Descotes who's travelled to Amsterdam, the Netherlands to meet mysterious arts dealer Bernard Ivens, with whom he's now fallen in love. Some of Liam's other notable performances in the 2000s were in the 2003 crime drama "The Crooked Man", the 2005 fantasy horror comedy "The League of Gentlemen's Apocalypse", and the 2010 action fantasy adventure "Clash of the Titans".
The year 2015 saw him play Fionn in the romantic crime action "Pursuit", which starred Barry Ward and Ruth Bradley, and was written and directed by Paul Mercier. It follows Grainne who's a daughter of a major crime boss and who's been ordered to marry the great warrior Fionn, however, she's in love with Fionn's most loyal friend Diarmuid; the movie was nominated for two awards.
Some of Liam's most recent film roles have been in the 2017 action science fiction thriller "24 Hours to Live", the 2021 action adventure thriller "The Vault", and the 2023 fantasy horror "The Last Voyage of the Demeter".
Roles in TV series
Liam's debut TV series role was playing Chris in all 13 episodes of the 1994 drama "Roughnecks", which starred Colum Convey and Teresa Banham, and was created by Kieran Prendiville; it follows a group of people working on an oil rig. The remainder of the '90s saw Liam appear in only one TV series, playing Christopher Anderson in all three episodes of the 1999 historical mini-series "Shooting the Past".
In 2005, he portrayed Malcolm Keown in five episodes of the drama "The Clinic", which starred Gary Lydon and Dominic Mafham, and was created by Lilie Ferrari and Orla Bleahen-Melvin. It follows a group of doctors and nurses working at a busy Dublin clinic, the series aired from 2003 through 2009 and won five of its 24 award nominations. The remainder of the 2000s saw Liam appear in an episode of the comedy "Hotel Babylon", the horror mystery "Afterlife" and the biographical historical drama "The Wild West".
In 2011, he starred as Richard Tate in all eight episodes of the science fiction "Outcasts", which also starred Daniel Mays and Hermione Norris, and was created by Ben Richards; it follows a group of colonists from Earth as they're trying to colonize the planet of Carpathia, and the series was nominated for a Golden Trailer Award for Best Graphics.
Domina – New Trailer – Starring Kasia Smutniak, Liam Cunningham, Colette Tchantcho, Christine Bottomley, Claire Forlani, Matthew McNulty and Ben Batt

#Domina – Starring #KasiaSmutniak, #LiamCunningham, #ColetteTchantcho, #ChristineBottomley, #ClaireForlani, #MatthewMcNulty and #BenBattThe story follows Livia's journey from a naïve young girl whose world crumbles in the wake of Julius Caesar's assassination, to Rome's most powerful and influential Empress, driven by a deep desire to avenge her father and secure power for her sons. Livia and her peers navigate their way through a brutal society by means of strategy, conspiracy, seduction and murder. She will soon discover that seizing power is not enough: you must be able to keep it when everyone else wants it. This is a visceral and authentic family saga, grounded in historical accuracy and bringing to life the incredible true stories of the women who would create one of the most enduring and fascinating dynasties of all time.DOMINA | On air in May on Sky Atlantic and NOW

Posted by Jonn on TV on Monday, March 22, 2021
Liam's since appeared in only a couple of TV series, with his three most recent roles having been in eight episodes of the 2021 historical drama "Domina", eight episodes of the 2021 animated action adventure "Masters of the Universe: Revelation" and 11 episodes of the 2022 drama "Impact Winter".
Other credits
Liam directed three episodes of the drama series "The Clinic" from 2003 through 2005, and he produced the 2011 short crime movie "Pitch Black Heist".
Some of his recent talk-show appearances have been in "Red Carpet Report", "AfterBuzz TV's Spotlight On" and "Made in Hollywood".
Awards and nominations
Liam's won nine of his 29 award nominations. Some of his wins include a 2000 Cherbourg-Octeville Festival of Irish & British Film Award for his performance in "A Love Divided", a 2011 Golden and Platin Film Award for "Black Butterflies", and a 2016 Zed Fest Film Festival Award for Outstanding Voice Acting, for "The Song of Wandering Aengus".
Love life and marriage
Liam's amongst the most secretive of actors as he shies away from speaking about his love life in public. It's known that he's today married to British non-celebrity woman Colette, but the exact date of their wedding remains undisclosed; it's believed that they were introduced by a mutual friend in the first half of the '90s and married in 1995, but this remains unconfirmed. They have three children together, sons Sean and Liam Jr. and daughter Ellen, but their birthdates and professions remain undisclosed.
Colette also prefers to stay away from media, and her profession and birthdate haven't been disclosed.
There are no other women whom Liam's perhaps been with, that we know about; he's married to Colette as of September 2023, and they have three children together.
Interesting facts and hobbies
Liam was nearly cast to star as the Eighth Doctor in the 1996 science fiction adventure "Doctor Who: The Movie"; the role eventually went to Paul McGann, and the film won one of its two award nominations.
Liam's appeared in the two highest-grossing Irish independent movies: the 2006 "The Wind that Shakes the Barley" (#2 ranked) and the 2011 "The Guard" (#1 ranked).
He signed a letter (together with more than 100 other artists) sent to the magazine "The Guardian" in 2015, in support of a cultural boycott of Israel.
Liam's into politics and endorsed People Before Profit-Solidarity at the 2020 Irish general election.
He's an Instagram star as over half a million people are following him on the network today, and he's posted over 250 pictures and videos; most feature him travelling, spending time in nature and attending concerts.
One of Liam's favorite actors is Kit Harrington, and some of his favorite movies are "Pompeii", "Eternals" and "Baby Ruby".
Appearance and net worth
Liam's age is 62. He has brown hair and eyes, weighs around 180lbs (82kgs) and is 6ft 1in (1.85m) tall.
Liam's net worth's been estimated at over $4 million, as of September 2023.