Who is Natalia Tena?
A dynamic and talented artist who has left an indelible mark on the world of film, television and music, Natalia Tena is probably known best for her role as Nymphadora Tonks in the "Harry Potter" movie franchise, however, she has over 50 acting credits to her name. One of her most notable roles is her portrayal of Alex in the movie "10.000 Km", which earned her numerous accolades and praise. When it comes to her television work, fans of the series "Game of Thrones" will recognize her for her role as Osha.
This article delves into Natalia Tena's fascinating journey in the world of entertainment, highlighting her achievements, roles and contributions, so keep on scrolling.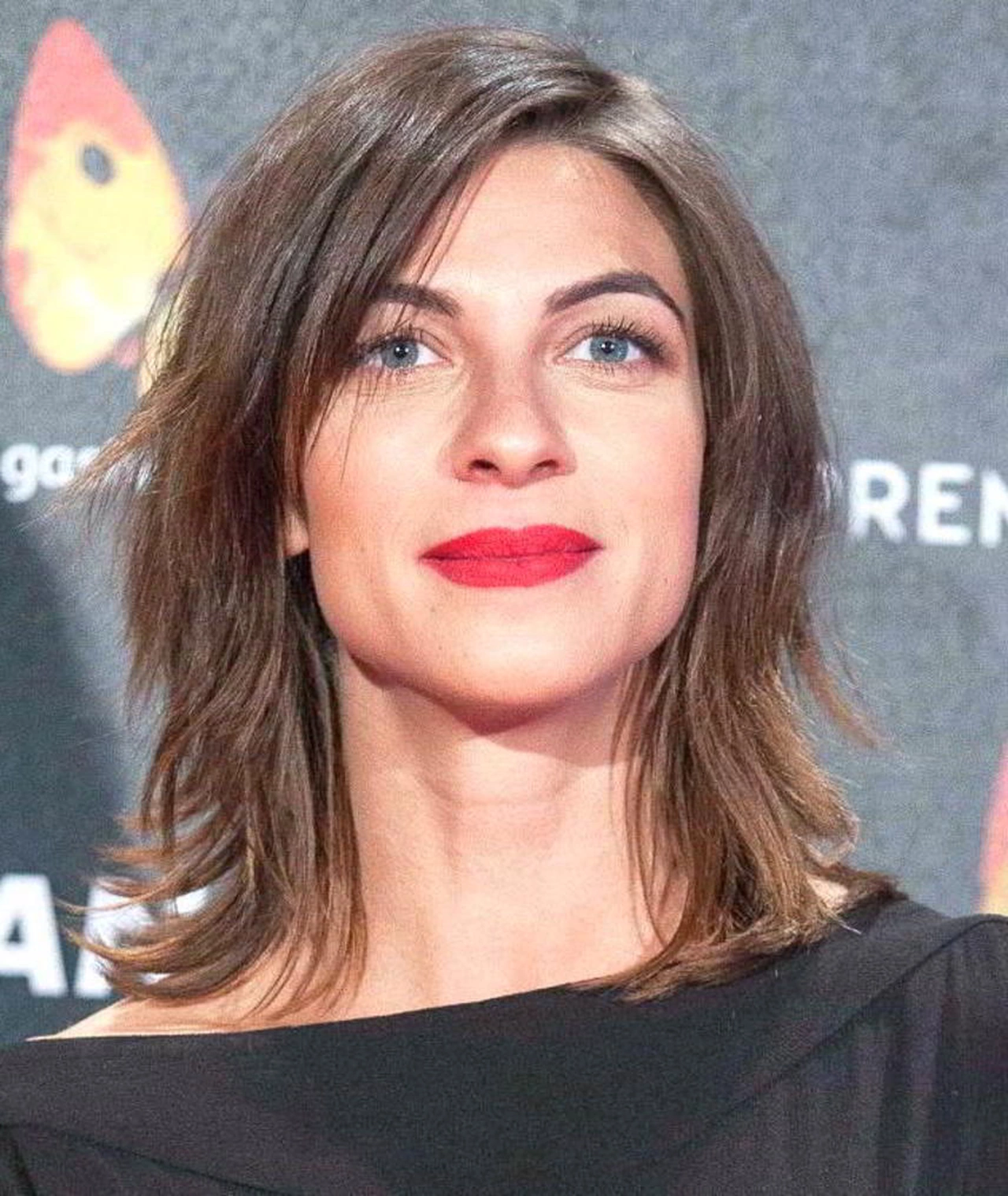 Early life, family, and education
Born Natalia Gastiain Tena under the zodiac sign of Scorpio on 1 November 1984, in London, England, thus she holds British nationality, although she comes from a family of Spanish descent (Basque and Extremadura origin), and is the only child of her parents, Maria and Jesus Andrew.
Her multicultural background played a significant role in shaping her identity and artistic sensibilities. As a young girl, Natalia developed a passion for the performing arts, and her parents encouraged her pursuit of this passion; her mother taught her to play piano when Natalia was just five years old. Most of her childhood Natalia spent in Hampshire, South East England.
When it comes to Natalia's educational background, she attended Bedales School, known for its emphasis on arts and creativity. Upon matriculating in 2002, Natalia didn't go to college but moved to London, and joined the theatre group KneeHigh.
Roles in movies
Natalia made her big-screen debut playing Ellie in the 2002 romantic comedy "About a Boy", starring Hugh Grant, which had 30 award nominations, including one for the Oscar (Best Writing, Adapted Screenplay), and 11 wins.
Three years later, Natalia followed with her role as Vera in "The Fine Art of Love: Mine Ha-Ha" and as Peggy in "Mrs. Henderson Presents", however, her breakthrough moment in the entertainment industry came when she was cast as Nymphadora Tonks in the wildly popular "Harry Potter" film series. She made her first appearance as Nymphadora in "Harry Potter and the Order of the Phoenix" (2007) and continued to portray the quirky and lovable character through the subsequent films, "Harry Potter and the Half-Blood Prince" (2009), "Harry Potter and the Deathly Hallows: Part 1" (2010), and "Harry Potter and the Deathly Hallows: Part 2" (2011).
Nymphadora Tonks, a Metamorphmagus with the ability to change her appearance at will, quickly became a fan favorite – Natalia's portrayal brought humor and charm to the movies, earning her recognition and praise from fans and critics alike.
Concurrently, Natalia was seen in "Lezione 21″ (2008), "Womb" (2010), and "Tonight You're Mine" (2011), while in the following years, after a couple of short movies, she returned to the big screen as Alex in "10.000 Km" in 2014.
As mentioned, this was a significant role for Natalia that earned her the Malaga Spanish Film Festival Award for Mejor Actriz (Best Actress), and the Dias de Cine Award for Best Actress in Spanish Language, with her and her co-star, David Verdaquer, receiving the SXSW Film Festival Special Jury Award for Best Acting Duo.
In the following year, Natalia was seen as Dorris in the comedy "SuperBob", which brought her the FilmQuest Award for Best Supporting Actress. She followed with her roles in "Anchor and Hope" (2017), "Te Quiero, Imbecil" (2020), and "Up on the Roof" (2022).
Most recently, she was seen as Katia in the 2023 popular action movie "John Wick: Chapter 4", starring Keanu Reeves, and she portrayed Joan in "Borderline", which premiered in August 2023.
However, that's not all. Natalia announced her role as Kate in the upcoming horror movie "The Last Moon", which is currently in development.
Roles in series
Natalia made her first TV series appearance playing Amy Emerson in an episode of the series "Doctors" in 2005. She followed with a few guest roles during the following years before she landed her most notable television role, to date, as Osha in "Game of Thrones".
Between 2011 and 2016, Natalia was seen in 16 episodes of this epic fantasy series, playing a fierce and resourceful wildling woman who becomes a trusted protector of the Stark children. Her character brought a sense of grit and authenticity to the show, which was known for its complex and morally ambiguous characters.
Watched the Bee episode of Black Mirror. Incredible. I'm now deeply suspicious/terrified of all insects.

— Natalia Tena (@NatTenaLady) March 10, 2017
Concurrently, Natalia was seen in "Shameless" (2012), "Ambassadors" (2013), "Black Mirror" (2014), and "Residue" (2015). Also, during 2014 and 2015, she played Emma in "The Refugees". After her role in "Game of Thrones", Natalia landed the role of Sara Morton in "Wisdom of the Crowd". From 2017 through 2018, she appeared in 13 episodes of this crime drama about a tech innovator who, while trying to solve the murder of his daughter, creates a cutting-edge center to bring people together and improve crime-solving.
Most recently, Natalia played Val Kinteh in the 2021 series "Wolfe", and then was seen as Rebekah Vardy in the 2022 series "Vardy v Rooney: A Court Drama", which was nominated for the Broadcasting Press Guild Award for Best Drama Mini-Series.
Beyond the Screen: Music and Molotov Jukebox
While Natalia's acting career was thriving, she didn't limit herself to one creative outlet. In fact, she pursued another passion: music. Natalia is the lead singer and accordionist for the band Molotov Jukebox, a vibrant musical ensemble that defies easy categorization. The band's music draws inspiration from a wide range of genres, including gypsy, ska, funk, and more.
Molotov Jukebox's infectious rhythms and Natalia's captivating vocals have garnered a dedicated following. The band's live performances are known for their energy and exuberance, making them a must-see act on the music festival circuit.
Love life and relationships
Natalia is a private individual when it comes to her love life and relationships. She hasn't been known to publicly disclose or discuss her personal romantic affairs or partners in interviews or on social media, but has maintained a low profile regarding her private life, which is a choice made by many celebrities. However, this doesn't mean that she hasn't been the subject of various speculations concerning both her love life and her sexual orientation.
One of the rumors is that she might be dating her bandmate, Sam Apley.
Age, height, and net worth
Natalia is 38 years old, and is known for her brown hair, hazel-green eyes, and bright smile. Standing at a modest 5ft 5ins (1.66m), Natalia weighs around 130lbs (58kgs), with vital statistics of 34-26-32.
If you've wondered how rich this actress and musician is, according to sources, as of September 2023, Natalia has a net worth estimated at over $5 million.