• Born in 2003 in Los Angeles, CA
• Caucasian competitive dancer, model, actress and YouTuber of British descent
• Daughter to famous authors Marcus Buckingham and Jane Buckingham
• Became known due to her mother's friendship with "Dance Moms" participants
• Appeared in numerous TV shows, music videos and her own YouTube channel
• Dated actor Jaeden Lieberher from 2018-June 2018
• Net worth of approximately $450,000
• Social media presence on Twitter, Instagram and YouTube
 
Who is Lilia Buckingham?
Born under the sign of Aries on the 9th of April 2003, in Los Angeles, California USA, Lilia Buckingham is a 16-year-old Caucasian competitive dancer, model, actress and YouTuber of British descent. She is perhaps best known to the world for her numerous appearances on the TV screen in various competitive dance shows, such as "MNR Dance Factory", as well as in music videos such as "Where Would I Be Without You?" by Kendall Vertes, and on her own YouTube channel. She has also had a number of other successes throughout her sometimes lucrative competitive dancing career since 2013.
Early Life and Education: Her Famous Parents
Lilia was raised in her birthplace, by her father Marcus Buckingham, who is a British author, business consultant and motivational speaker, and her mother Jane Buckingham, who is also an author, as well as a businesswoman. She is the younger of two children in her family, and has a brother named Jack. Lilia developed an interest in performance arts very early on, and with this in mind, her mother Jane introduced her to the children of various "Dance Moms" performers, which is when Lilia began striving towards the career path she has today. As for her education, she is still in high school, though its name is unknown. She has thus far not revealed any plans concerning college.
Career: The Instagram Rise
As her mother explained in a Huffington Post article, Lilia first became known to the public due to her mother's friendship with various participants of "Dance Moms". Over time, they began taking pictures with her and posting them on their social media profiles, and naturally the public began questioning Lilia's involvement in the show, and thought that these posts hint at a new addition to the famous crew. Even though this was definitely not the case, which was confirmed by the contestants and Lilia herself, fans remained insistent on their speculation. Many asked Lilia questions on her Instagram posts, most relating to the show she was never supposed to take part in. She even reportedly had a stalker, a girl who threatened to reveal her phone number to the public if Lilia didn't reply to her. The public hype turned out to be too much for her at the time, and she decided on a long period of absence from social networking. There is no confirmed date, but these events are thought to have happened in the late 2010s.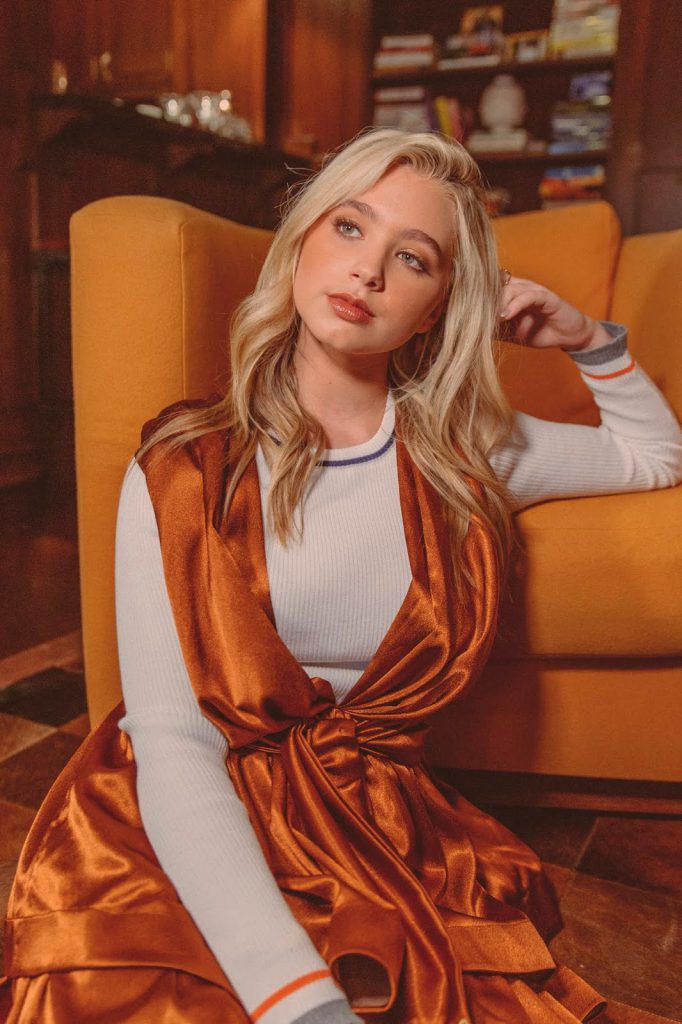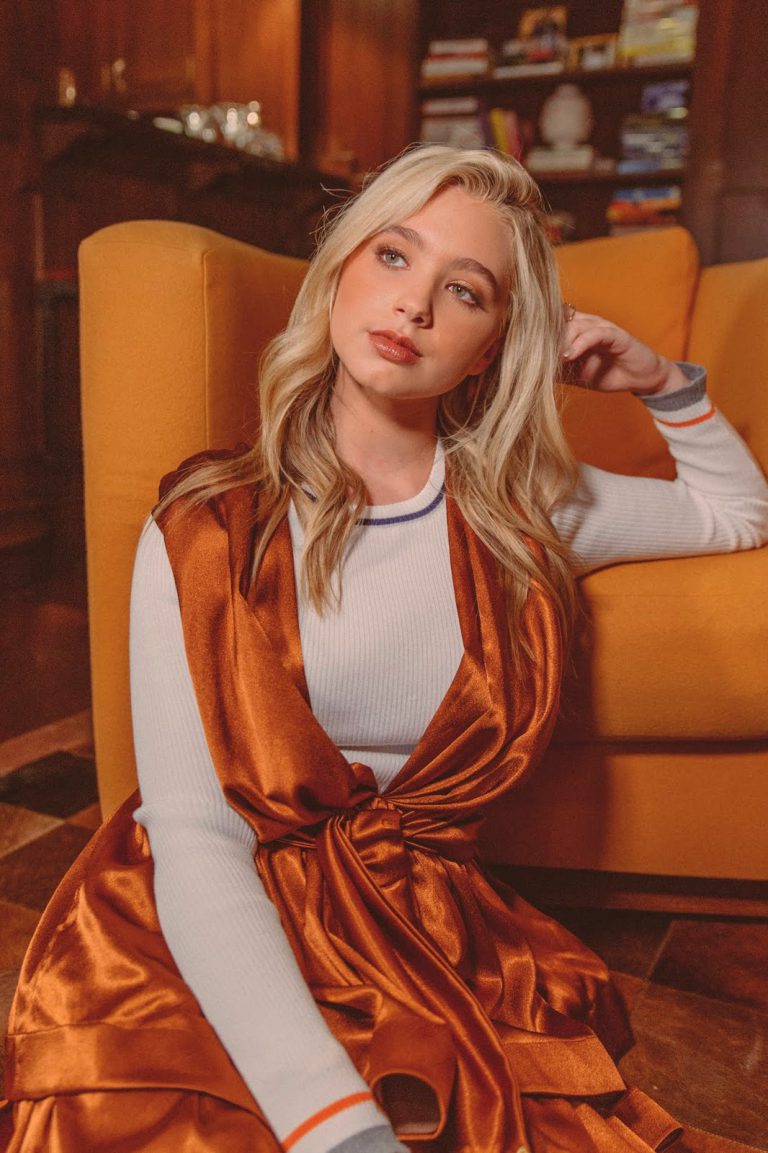 Accepting her Fame
Eventually, Lilia began feeling comfortable with being in the spotlight, and thus finally made her first appearance on TV, as a model in "Good Morning America" in 2010. Two years later, she appeared as a trick-or-treater in "Modern Family", and the next year re-appeared in "Good Morning America" in the role she initially had, though this time it was a short film instead of a documentary. At around the same time, along with her acting career, Lilia began developing as a dancer. In 2013, she was named the Regional Junior Rainbow Rising Starz Dancer of the Year. In 2016, she appeared as herself in an episode of "JoJo's Juice", as well as in another four titles from that moment up until now. As for her acting career since 2016, she has been seen in eight more characters so far, the most popular of which is Autumn in "Dirt", from 2018 to 2019. Her latest role is eponymous, in "Spring Breakaway".
Love Life: An Actor Ex
As for Lilia's romantic involvements, due to the fact that she is underage, not many of the fans were too concerned with whether she had a special someone, but she nevertheless publicized it with her post on the 4th of January 2018, in which she wished actor Jaeden Lieberher a happy birthday. This caused speculation among the followers, and slightly over a month later, she confirmed that they were indeed dating – specifically with a Twitter post on Valentine's day, featuring a picture of the two. The couple seemed to be doing well until June 2018, at which point Lilia deleted all of their pictures from her social media accounts, and a few days later informed her fans that they were no longer dating. There have been no other rumors about her love life since, and she doesn't seem to be dating anyone at the moment.
Her YouTube Channel
Lilia is also a YouTube vlogger, and uses her channel to interact closely with her fans.  Her most popular video is called "dance through the years", posted on 8th October 2015, with almost 100,000 views. Her total channel views are at almost 800,000, accumulated since 14th March 2013, when she created the account.
Who is her mother?
Jane Rinzler Buckingham is herself very popular, as perhaps the sole reason that Lilia is a celebrity today. She was born on an unspecified day in 1968, and has since authored and published a book series consisting of three works, namely "The Modern Girl's Guide to Life" (2004), "The Modern Girl's Guide to Motherhood" (2006) and "The Modern Girl's Guide to Sticky Situations" (2010). She is also no stranger to various talk shows about business, politics and fashion, and she used to be a contributor of various influential media services, such as Glamour and The Huffington Post. However, in March 2019, Jane left a bad mark on her family in the public eye, and not one that is easily removed.
What did she do?
On March 12 2019, Jane was arrested on a warrant of the Federal Bureau of Investigation, for alleged initiation of college admissions bribery. According to the spoken and written statement of one of the co-operating accomplices who admitted to their involvement upon being shown circumstantial audio footage of their conversation with Jane, her aim was to bribe her son's way into college. Specifically, Jane donated $50,000 to the Key Worldwide Foundation college counseling firm under the condition that they would have one of their proctor's ACT scores submitted instead of Jack's. She took her son for a practice test, only to later tell him it was the official entry one. Thanks to Jane's submission of her son's writing to the proctor, he even emulated Jack's writing, and scored 35 points out of the maximum 36. Jane still thought that wasn't enough, so she claimed in her correspondence with the University of Southern California that Jack had a learning disability, which was bound to ensure his acceptance when coupled with the ACT score. Jane's trial regarding this scandal is yet to be concluded.
temporarily dyed my hair pink ladies and gents how we FEELIN pic.twitter.com/a4M23j0LeX

— lilia buckingham☆ (@BuckinghamLilia) March 31, 2019
What is Lilia Buckingham's Net Worth?
Have you ever wondered how rich Lilia is, as of early 2019? According to various authoritative sources, it has been estimated that the total of Lilia's accumulated wealth is close to $450,000, while she is thought to be making an annual income of approximately $35,000 as a dancer. She made her fortune by performing on stage and in front of the camera for various films, series and dance shows, the most famous of which is the show entitled "Dirt". As her career continues to develop, the said amount is bound to increase.
Body Measurements
Concerning Lilia's physical specifications, she stands at a height of 5ft3ins (160cm), while her weight is unknown, her body shape is generally referred to as fit. She has light blue eyes and bright blond hair, and is of a generally pale complexion.
Social Media Presence
Thanks to the ever expanding grasp that social media has on worldwide audiences, it is in the best interests of most celebrities to keep their fans informed about their activities and thus sustain and potentially increase their rating and profit. Lilia herself is no stranger to this popular trend, as her dedication to posting updates on her public profiles and engaging with her fans is at an all-time high. Her Facebook account is private, her Twitter account has over 30,000 followers, her Instagram account over 1.5 million fans, and her YouTube channel has almost 55,000 subscribers.
Pictures
Movies
Actress
| Title | Year | Status | Character |
| --- | --- | --- | --- |
| Good Morning America | 2013 | Short | Model |
| Modern Family | 2012 | TV Series | Trick or Treater #2 |
Self
| Title | Year | Status | Character |
| --- | --- | --- | --- |
| Good Morning Africa | 2010 | TV Movie documentary | Model |
Source:
IMDb
,
Wikipedia