Who is Linda Lee Cadwell?
American author Linda Emery Lee Cadwell and former teacher was born in Everett, Washington State USA, on 21 March 1945, making Aries her zodiac sign. She's perhaps known best for being the widow of the late American-Hong Kong actor and martial artist Bruce Lee; Linda published his biography "Bruce Lee: The Man Only I Knew" in 1975, which was adapted into the movie "Dragon: The Bruce Lee Story" in 1993.
Linda's the founder of the Bruce Lee Foundation, and is also today its unpaid advisor.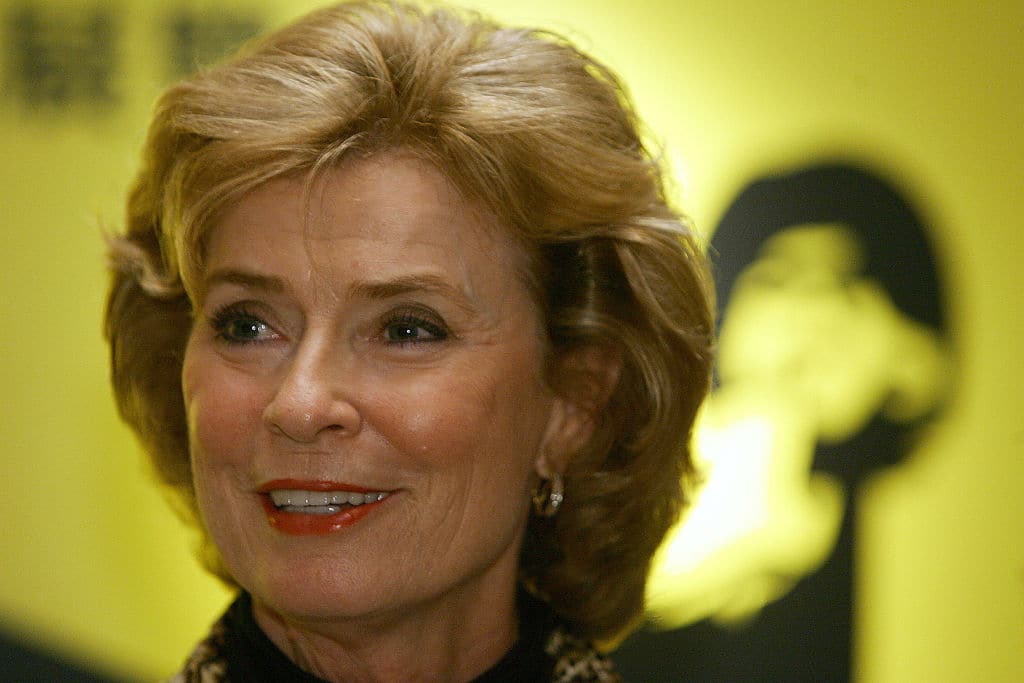 Education and early life
Linda was raised in Everett by her father Everett Emery and mother Vivian R. (nee Hester) who died aged 87 in 1998; she hasn't spoken about having siblings, and is thus believed to have none.
Linda studied at Garfield High School and it was there that she met Bruce Lee; he was studying at the University of Washington and had come to Garfield to demonstrate kung fu. After she matriculated in 1963 and enrolled at University of Washington wanting to become a teacher, Linda became one of Bruce's kung fu students.
She graduated with a Bachelor of Arts degree in teaching in 1966.
Linda's career
Not many details have been disclosed about Linda's career.
It's known that she began working as a teacher upon graduation, and besides the above mentioned Bruce Lee's biography, she also published the book "The Bruce Lee Story" in 1989. She retired from teaching and writing in 2001.
Linda's still today promoting Bruce's martial art Jeet Kune Do.
Love life and marriages
Linda and Bruce exchanged vows on 17 August 1964 while she was still attending University of Washington; she gave birth to their son Brandon Bruce Lee on 1 February 1965, and to their daughter Shannon Emery Lee Keasler on 19 April 1969. Brandon was an actor and martial artist, who died on 31 March 1993 from a prop gun while shooting a scene for the 1994 superhero movie "The Crow"; Shannon's today an actress and a businesswoman.
Linda and Bruce's marriage ended when he died abruptly from an allergic reaction to an analgesic on 20 July 1973.
She married her second husband, Tom Bleecker in 1988, but they divorced only two years later.
Linda married her third husband, American stockbroker Bruce Cadwell in 1991 and they're today living together in Rancho Mirage, California.
There are no other men whom Linda's perhaps been with, that we know about; she's married to her third husband Bruce Cadwell as of August 2023, and had two children (one deceased) with her first husband Bruce Lee.
Interesting facts and hobbies
Linda spends part of her time helping her daughter run the Bruce Lee Foundation.
She's a huge lover of animals, and has donated money to a number of animal shelters; Linda mostly enjoys saving injured animals from being put to sleep.
Close to 700 people are following Linda on Instagram today, and she's posted 38 pictures and videos onto the network; many are old black-and-white photos of Bruce Lee.
She was once passionate about travelling, and has been to most of the US states, as well as to various European and Asian countries; Linda's also visited several Australian cities.
One of her favorite actresses is Scarlett Johansson, and some of Linda's favorite movies include "Lost in Translation", "A Good Woman" and "Isle of Dogs".
Appearance and net worth
Linda's age is 78. She has brown eyes and hair, is 5ft 7ins (1.7m) tall, and weighs around 125lbs (58kgs).
Linda's net worth's been estimated at over $10 million, as of August 2023.
Who was her husband Bruce Lee?
The late American-Hong Kong martial artist and actor Bruce Lee was born as Lee Jun-fan in San Francisco, California USA on 27 November 1940, meaning that his zodiac sign was Sagittarius. He's today perhaps remembered best for his exceptional martial arts skills, as well as for founding the hybrid martial arts philosophy Jeet Kune Do. Bruce was also a successful actor, and appeared in 33 TV series and movies: one of the most popular amongst these was perhaps the 1972 romantic action film "Fist of Fury", in which he starred alongside James Tien and Nora Miao, and which was written and directed by Wei Lo. It follows a young man who wants to avenge his teacher's death – the film won two of its three award nominations.
Bruce was only born in California because his Hong Kong parents Grace Ho and Lee Hoi-chuen had travelled there for an international opera tour, as Lee was a worldwide famous Cantonese opera singer; the family returned to Hong Kong when Bruce was four months old, but he was later granted US citizenship because he was born there. The family suffered hardships in the next four years, as Japan invaded Hong Kong during World War II and ruled the city for four years.
Because of his father's popularity, Bruce got to launch his acting career at a very early age; he was less than a year old when he appeared in the 1941 drama movie "Golden Gate Girl", while he then appeared in the 1946 drama film "The Birth of Mankind", the 1948 drama movie "Fu Gui Fu Yun", and the 1949 action comedy movie "Meng Li Xi Shi".
He was 12 when he enrolled at Catholic La Salle College, but soon transferred to St. Francis Xavier's College because of poor academic performance; Bruce's parents had him practice martial arts after he'd got into several street fights. He was then trained in Wing Chun by the legendary Cantonese martial arts grandmaster Ip Man, and won the Hong Kong high school's boxing tournament in 1958; Bruce was also passionate about cha-cha dancing as a teenager, and won the Crown Colony Cha-Cha Championship in 1958.
He was sent off to San Francisco in April 1959, and several months later moved to Seattle and began teaching martial arts there. He initially taught his own style Jun Fan Gung Fu, and eventually opened his own martial arts school, Lee Jun Fan Gung Fu Institute.
He was introduced to the American audience in 1966, when cast to star as Kato in the critically acclaimed action crime adventure series "The Green Hornet", which also starred Van Williams and Wende Wagner, and was created by George W. Trendle. It follows a newspaper publisher and his Asian sidekick as they're fighting crime – the series aired its 27 episodes in 1966 and '67.
He went on to learn various martial arts, and eventually developed his own Jeet Kune Do, meaning 'Way of the Intercepting Fist'. Some of Bruce's following notable film roles were in the 1971 crime action "The Big Boss", the 1972 action adventure comedy "The Way of the Dragon", and the 1973 action crime thriller "Enter the Dragon".
On 20 July 1973 while having dinner with popular Australian actor George Robert Lazenby, Bruce complained of a headache and was given the painkiller Equagesic by George; he then went for a nap, but never woke up. He was 32 at the time of his passing.